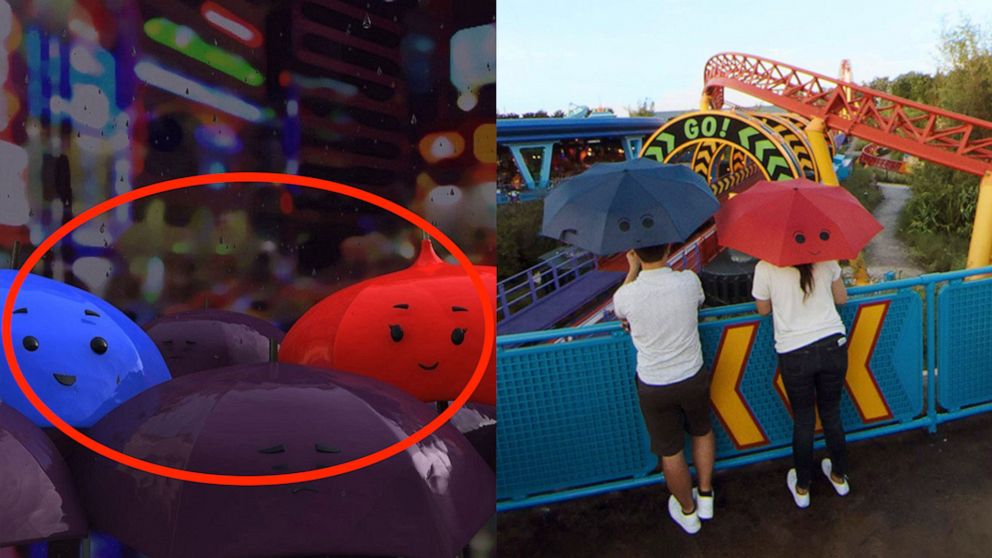 Mouse detectives, assemble!
Since the release of "Toy Story," Pixar's very first film, the animation studio has become famous for including a consistent series of Easter eggs in each one of their films and shorts.
When it came to Toy Story Land at Walt Disney World's Hollywood Studios, it was a no-brainer to creatives there to create an Easter Egg hunt unlike any other.
Enter Google Street View.
After launching a series of 360-degree panoramas featuring Disneyland Resort and Walt Disney World Resort in 2018, Disney creatives have finally revealed where the Pixar references were planted in Andy's Backyard.
The Easter eggs in Toy Story Land include a sports jersey bearing the name "McQueen" and the number "95," in reference to Lightning McQueen, the protagonist from the "Cars" films pictured at the top of the story. Also, a guest posed as Sid, the main antagonist from the first "Toy Story" film can be found as well as a shirt featuring the Buy n Large logo, a fictional brand spanning across the Pixar films.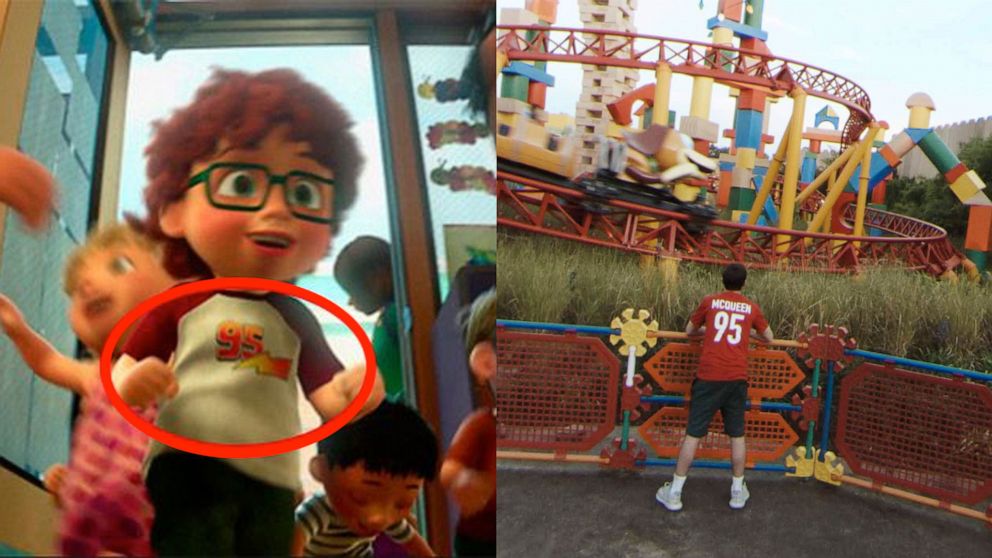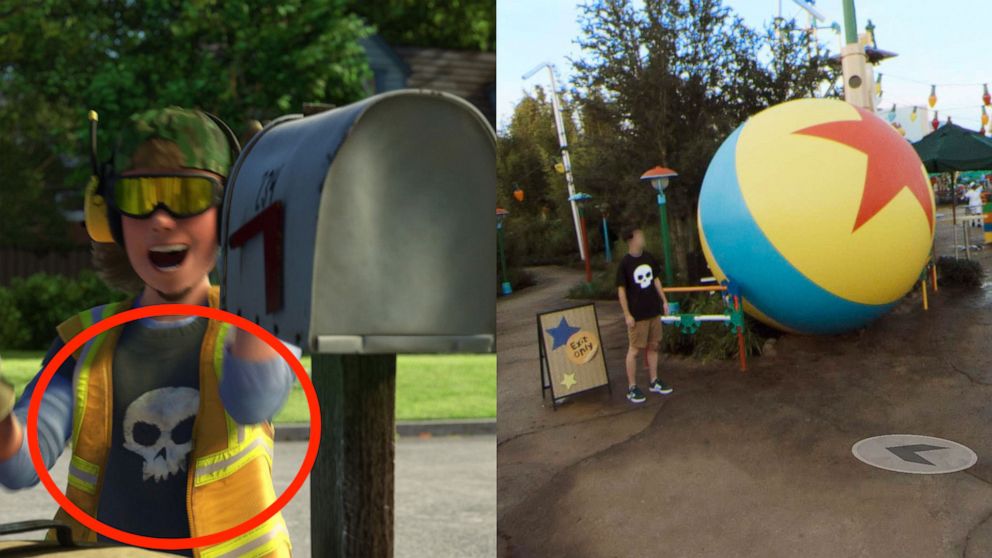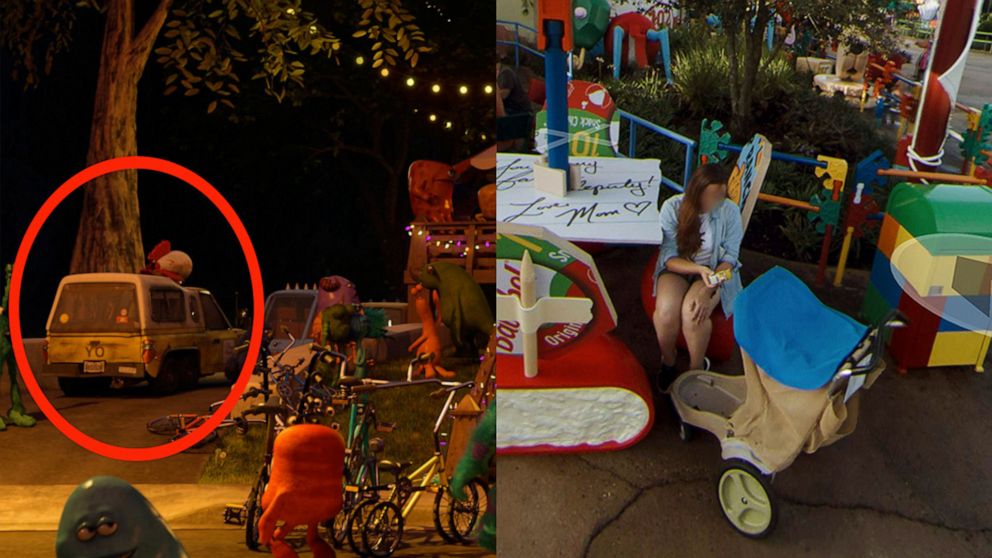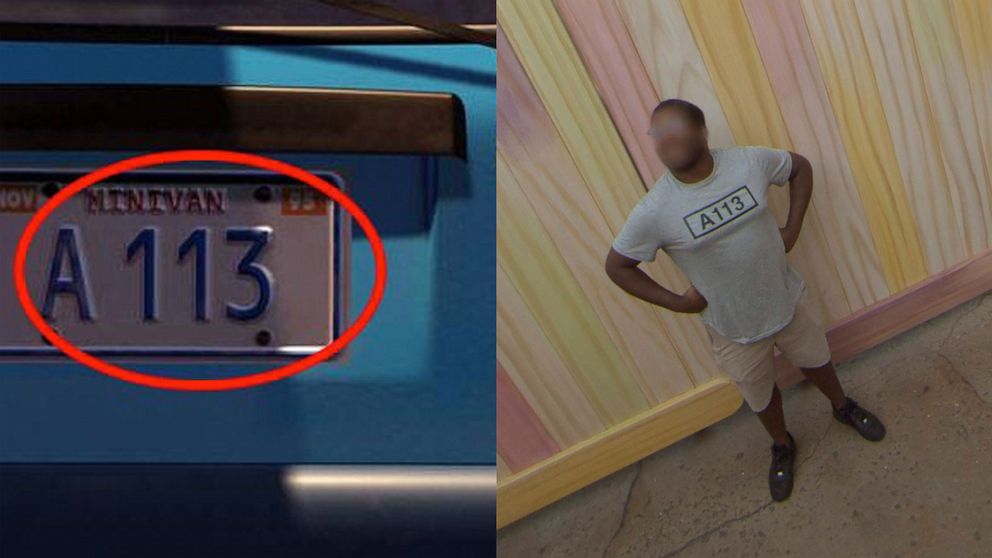 While exploring the land, you can find a guest playing Miguel's guitar from the film Coco, a toy version of the Pizza Planet truck, which appears in each Pixar film and "A113," numbers representing a classroom at the Cal Arts art school that appear in each and every Pixar film: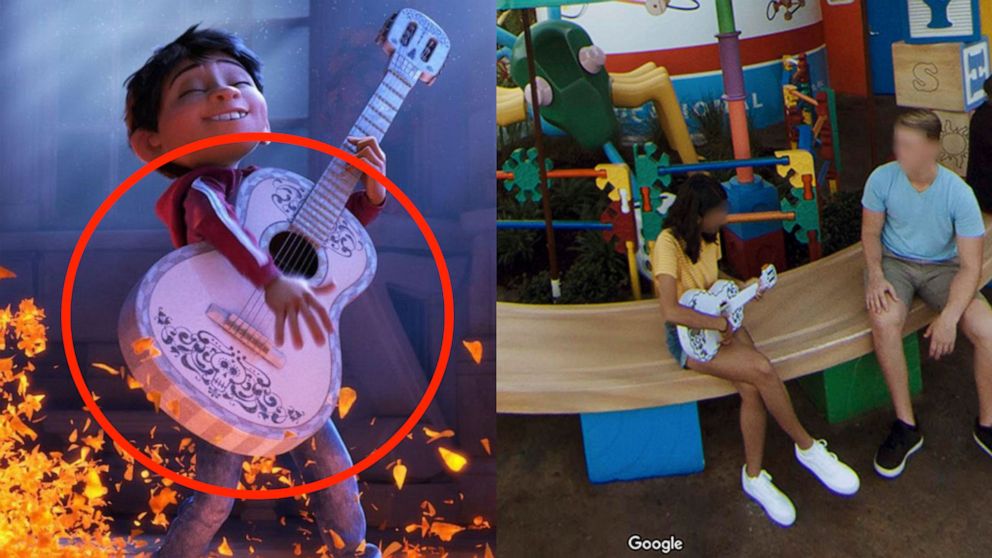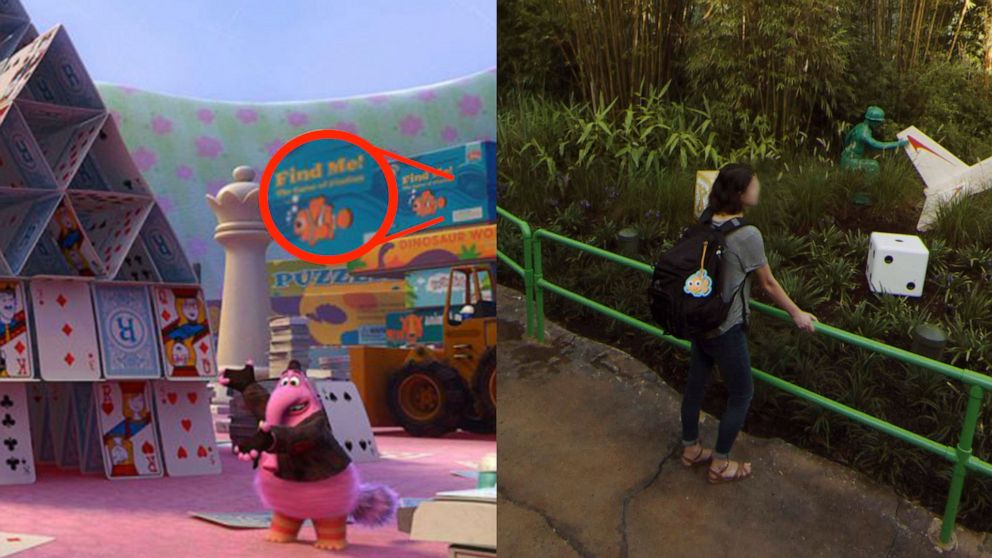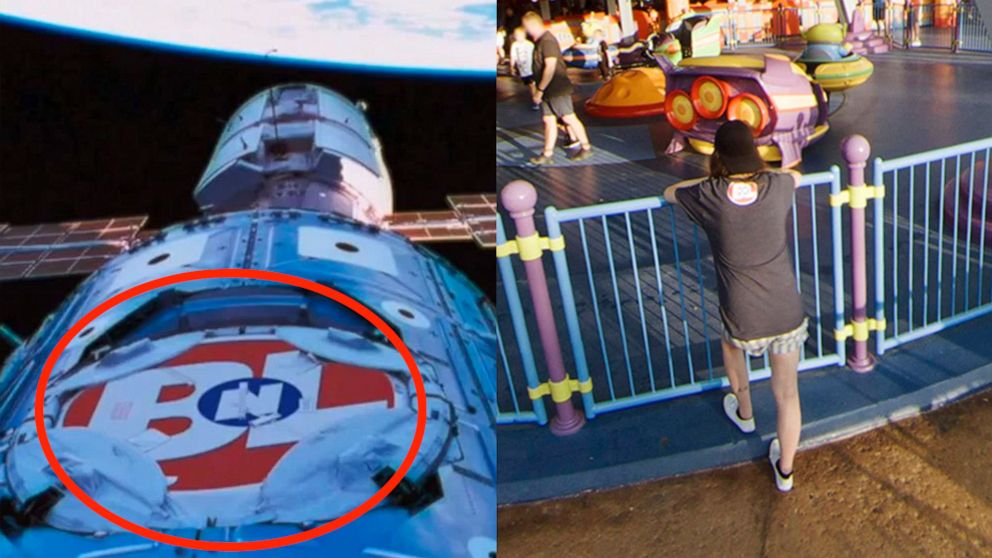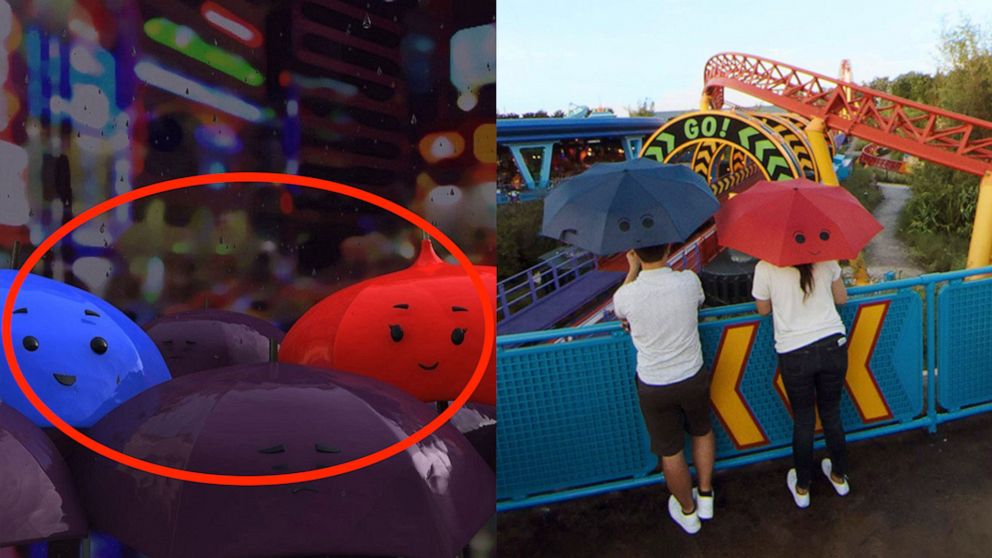 Disney is the parent company of ABC News and "Good Morning America."