News headlines today: Dec. 23, 2020
There may be no greater worry for parents of teens and tweens than keeping them out of the danger that seems to be everywhere.
But one letter might go a long way.
It's the letter "X" and the way dad of three and author Bert Fulks suggests using it is ingenious. He explained the idea to "Good Morning America."
"When your child finds themselves in a compromising situation, they text the letter 'X' to anyone in the family. That family member will drop whatever they are doing and text or call the teen in trouble to say, 'Something's come up and I have to come get you. Be there in five minutes," -- simple as that.
With the plan comes an agreement of no questions asked.
Fulks created the "X-plan" for his youngest son, the one who "would be the most likely" of his children to find himself in difficult situations, he said. Even with that knowledge, Fulks knew he still needed to give him "freedom to fail."
"We couldn't control everything he did," he said.
There is one caveat to the "no questions asked" agreement.
"If you've left someone else in a dangerous situation, you have to say something," he said. "You have to care about other people."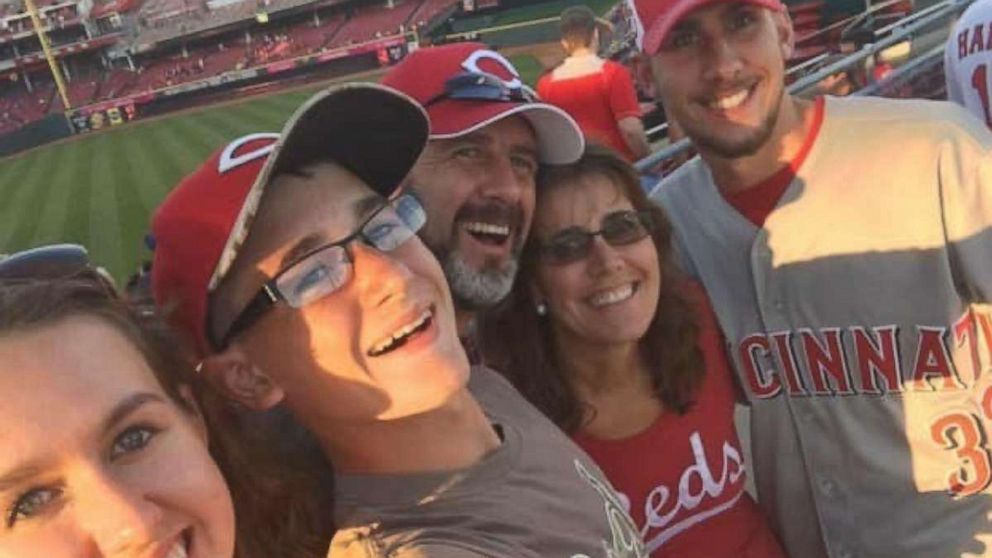 The idea first went viral in 2017 and since then, Fulks has published a parenting book, "X-Plan Parenting: Become Your Child's Ally–A Guide to Raising Strong Kids in a Challenging World"
Fulks lives in West Virginia, which he called "the epicenter of the nation's opioid crisis." Once a week, he told "GMA," he meets with teenagers in addiction recovery.
"There are no stereotypes" with these kids, he said. They come from all different socioeconomic backgrounds, races and religions. However, they all feel like they are "truly on their own" and that "they don't have anyone they can really trust," he said. Those feelings keep them from fostering healthy relationships with their parents, according to Fulks.
"They need to know it's not 'me against the world' and in addition, 'me against mom and dad,'" he said.
Fulks said the closer the relationship between parents and kids, they less likely the need for the "X" text and the "no questions asked" rule.
"The funny thing is if you are really, truly fostering a relationship of trust, you don't need to ask questions. Eventually they want to talk about it," he said.