Halloween 2020 by the numbers
A Colorado mom's Halloween candy hack is a unique alternative to door-to-door trick-or-treating amid the pandemic.
Wendy Winter, a Denver resident and mother to a 4-year-old boy, said she came up with her idea after hearing how kids in Los Angeles will not be trick-or-treating this year.
"It made me really sad ... if we do this in Denver too," Winter told "Good Morning America." "I [thought], 'There has to be a better way to do it.'"
Winter said she thought about how "Happy Graduation" signs have become a new normal during the pandemic, and figured she could do the same with treats by sticking them into the ground as opposed to having kids knock on the front door to collect.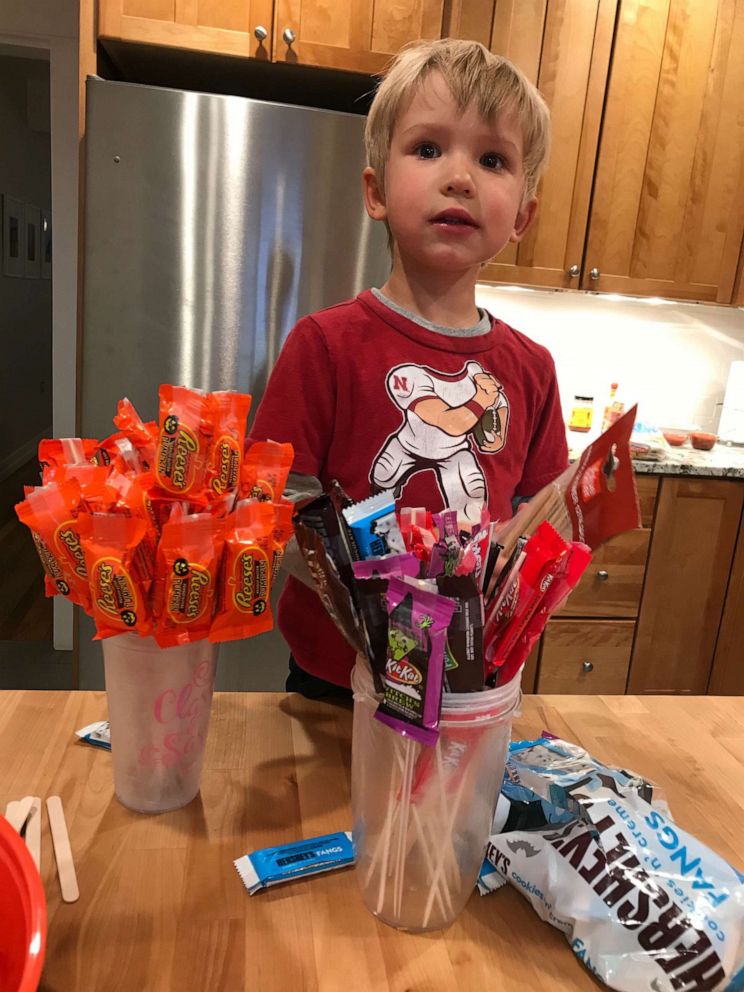 When Winter's neighbors noticed her testing it out, they decided to hop on board.
"We are going to a 'candy sticking' across the block so the older neighbors can come out on their front porch," Winter said.
"It feels like Willy Wonka," she added. "It's interactive and fun. I hope it pushes people to think of a new way to do it -- not just because of COVID, but because it's different and fun and more exciting for the kids."
Winter shared her idea on Facebook. Many praised her creativity, while others worried about the kids tripping over the candy sticks.
Winter suggested using thin ice pop sticks or poking lollipops directly into the ground to avoid injuries.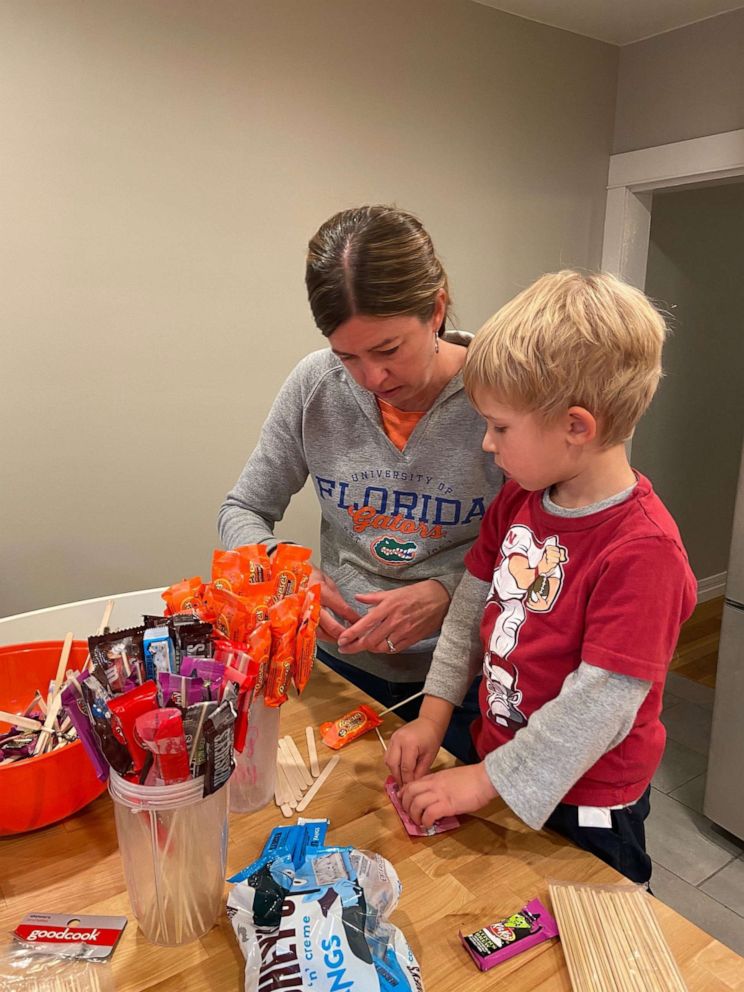 Here are more 'candy sticking' tips from Winter:
-Tape the candy onto sticks ahead of time.
-Stick candy in ground during prime trick-or-treating time.
-Be sure to switch on an outdoor light, so kids won't trip and fall when it gets dark.
-Bring the candy inside as you would any other Halloween, so animals won't eat it.
-Set candy back from the edge of the lawn in case people are walking their pets.