Sean Shelton, 54, learned quickly after he began dialysis just how cold it could get in the room where he was receiving his treatments.
He eventually took the issue to his daughter Mina Fox, who is a fashion designer, and offered a solution.
"He was just complaining about how cold he was, and whatnot. So he suggested, you know, putting zippers on jackets," Fox told "Good Morning America," adding that her father had found some similar jackets online but felt they were "kind of expensive."
So, with Fox's help, Shelton's idea came to fruition.
Fox took the project to heart, using her skills and talent to create the hoodie-like jackets, which have zippers on the sleeves to allow for direct access during dialysis treatments, which require medical staff to insert a needle into the patient's arm or access an existing IV site.
"I gave him the first jacket and he really, really liked it," Fox said.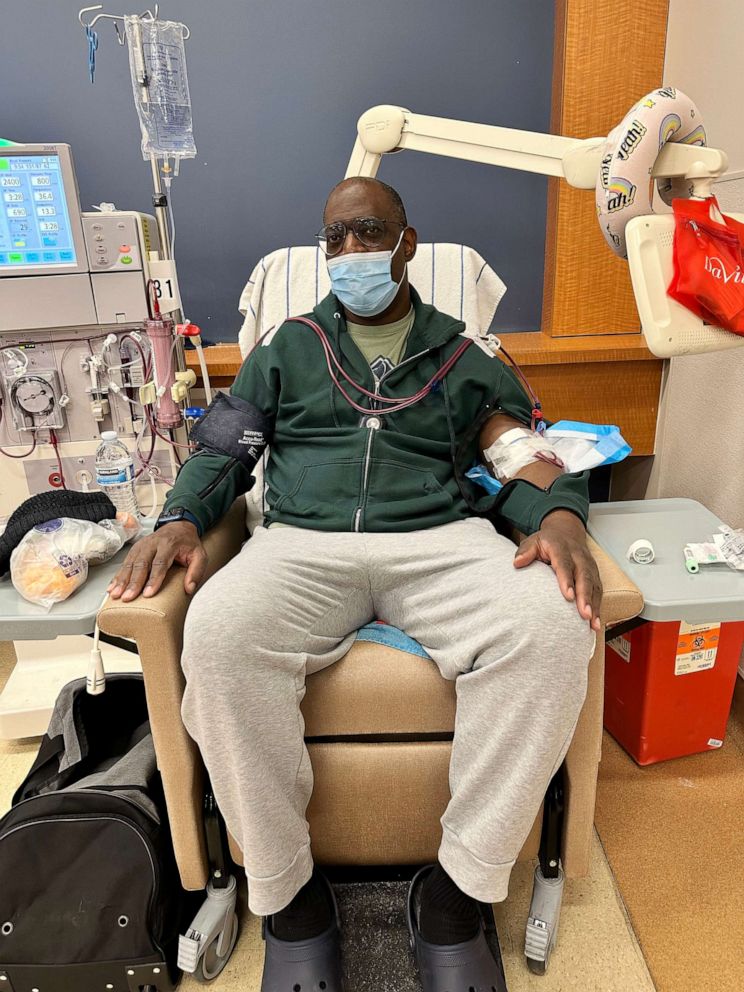 "He was so proud of it that he made me do -- I'm not even joking -- like six more of those jackets. And he's just like, showing it off everywhere he goes, he just loves it," she added.
Pleased with the product his daughter had created, Shelton took a picture of himself in the jacket and sent it to his daughter, who shared it on her Twitter account.
To Fox's surprise, the tweet quickly went viral, garnering more than 4 million views.
"In my mind, at that moment, I just thought I was sharing something silly about me and my dad, I didn't really know it was gonna be this whole thing," Fox told "GMA." "I was very shocked. Very, very shocked. And honestly, it took me like, eight hours to even tell my dad, you know, like, 'Oh, hey, you're kind of like internet famous now.'"
Fox said that her dad began to experience health issues after her aunt died in October 2020.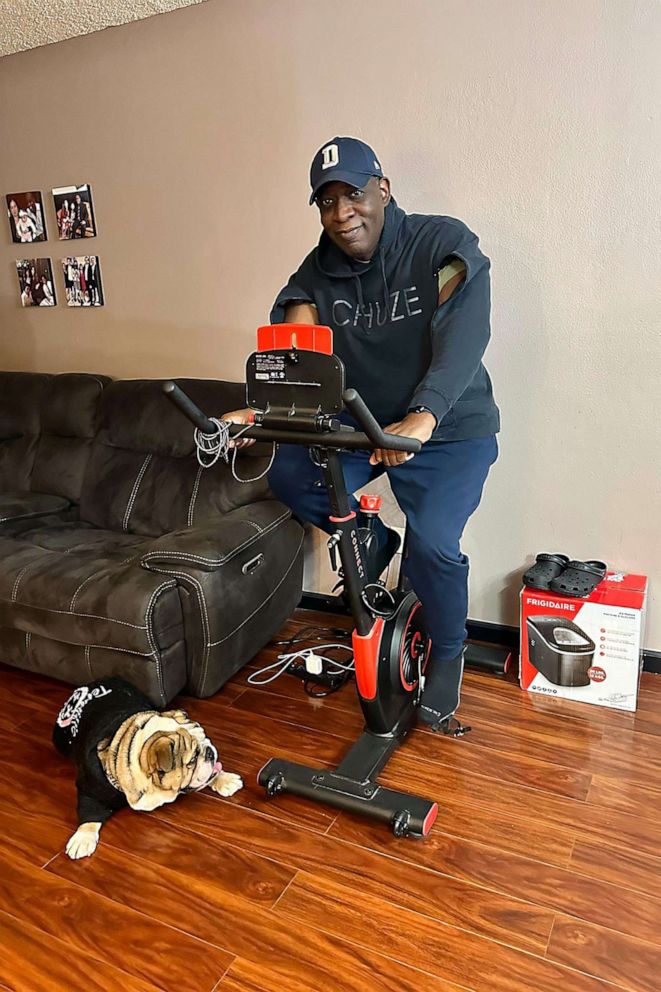 "He went to the hospital for a stroke ... like, a week, not even a week after the funeral," she said. "And I honestly thought, you know, it was stress, but then it kind of happened again, a couple months later, and then his health was just kind of declining, more and more. And then eventually, they said he needs a new kidney or kidney donation, and then the dialysis to help prepare him for that."
Dialysis is a treatment to filter waste and water from the patient's blood, as their kidneys did when they were healthy, according to the National Institute of Diabetes and Digestive and Kidney Diseases at the National Institutes of Health. It also helps control blood pressure and balance important minerals, such as potassium, sodium and calcium, in the blood.
Discussing her relationship with her dad, who is still awaiting a kidney donation, Fox added, "We're pretty close. Even though we don't live together … we'd meet at least like a couple times a month at my grandma's house.... We're quite a big family too. So we speak all the time."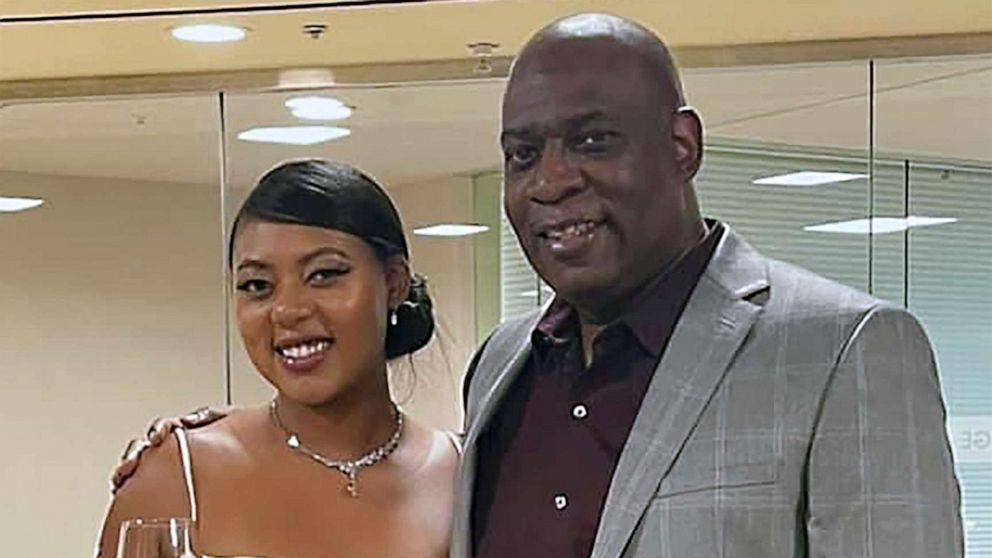 Aside from the "very overwhelmingly positive" responses Fox's tweet received, the viral moment also gave her opportunities to find out more about her dad's treatment by learning from other people's stories.
"I was just seeing people's stories about their families or themselves," she said, adding that she was, at the time, "still learning about dialysis."
"Even more than [that], I was so touched," she continued. "I actually cried a lot. And, you know, I'm just, I'm a very sensitive person. So when people tell me things that they're going through, especially when it's relatable and things like that, I really empathize with them."
Fox eventually made a tutorial video showing others how to create the jacket, which she posted on her YouTube channel. She told "GMA" she made it as a gift for her dad for his birthday and to provide guidance to others "for free."
"I wanted to make this as accessible as possible for everyone around the world. That's just my goal," she said.