Walking down the aisle may just be the biggest moment for any bride but for Kristie Mihelich of Troy, Michigan, it was an extraordinary event she won't soon forget.
Mihelich was getting ready to marry Bobby Mihelich on April 22 at Planterra Conservatory in West Bloomfield, Michigan, when their 2-year-old son, Pierson, unwittingly stole the show.
The second he noticed his mom appear at the end of the aisle, Pierson let out a big shout and quickly ran toward her. It was an endearing and adorable moment caught on camera by Mihelich's best friend and the couple's photographer.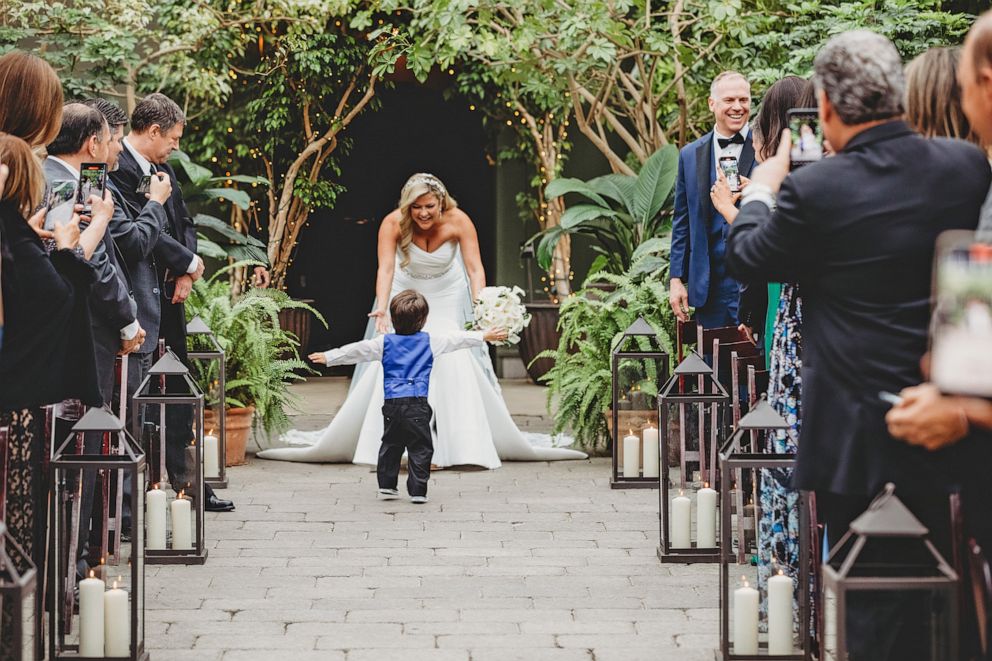 "They both see me down at the aisle and their jaws dropped and he said, 'Huh?' like he was like, 'Hi mom!' and he shook both of his hands vigorously and then he just bolts toward me," Mihelich recalled to "Good Morning America."
"It was the sweetest thing. I thought that he would just stand there and wait for me but no, he was running to his mommy."
Mihelich shared the video clip on Instagram last week and since then, has been overwhelmed with comments and messages.
"The more it gets shared, the happier I am because we need happy things in life right now," she said.
Mihelich told "GMA" she had no idea that her son, who she also calls Piercy, would react the way he did.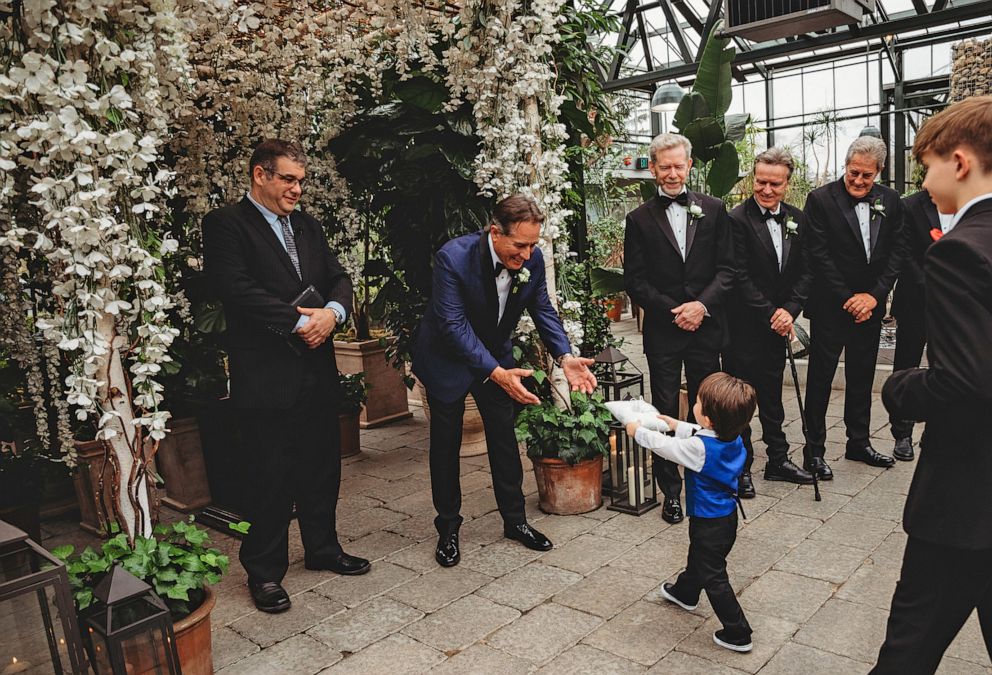 "We were always planning on having Pierson as the ring bearer because he is such an outgoing, charismatic, just natural little entertainer, and we thought this would be just perfect role for him. The night before, at the rehearsal dinner, it wasn't really going that way," Mihelich said. "He really just wanted to run around the venue and sort of just be a two-year-old."
"I was like, it's probably not going to be but that's totally OK because he's here. It's gonna happen organically how it's supposed to," she continued. "Well, gratefully, he definitely, in his little showmanship way, he did a wonderful job and surprised us all with the happiest reaction to me, seeing me dressed up."
Mihelich said seeing Pierson's reaction was more than she ever could have asked for.
"It was just like a dream come true. I mean, I couldn't have painted a better picture for a perfect day. And literally, it was like a movie," she said.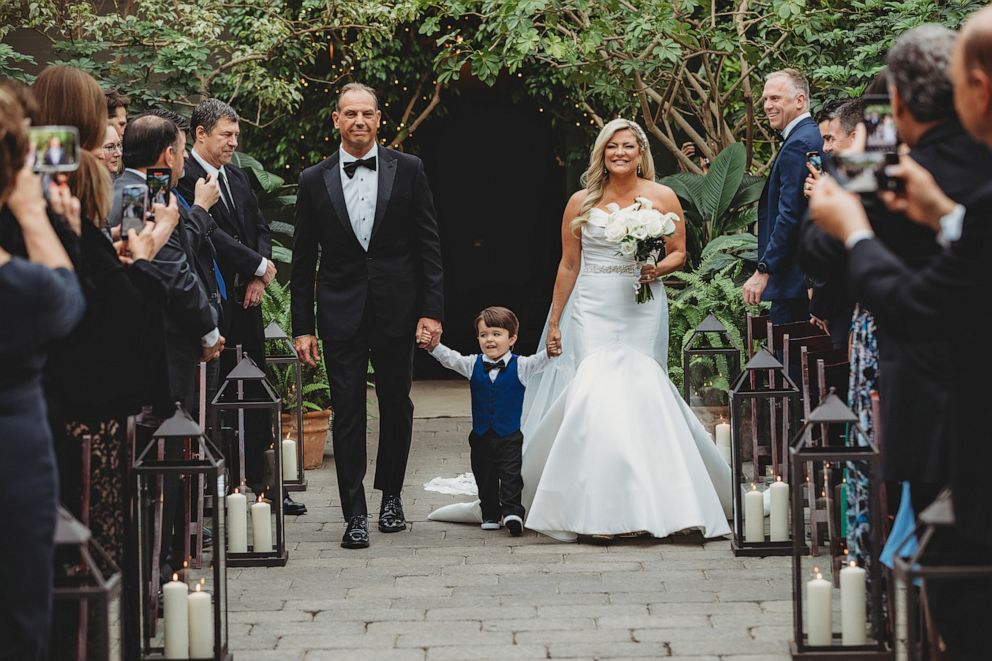 "He was so happy that he couldn't contain himself. He just ran down the aisle at me and I honestly have never felt a more sweeter moment in my entire life. And I'll never forget that feeling."
Pierson kept the fun going after his parents tied the knot too.
"After we had dinner, and like I was saying, he's like a little performer. He ate his dinner and headed straight to the dance floor and he did not leave the dance floor dancing until midnight," his mom said with a laugh.
Now that Pierson is a viral star, what's next?
Mihelich said they're getting ready to party with her little boy this weekend as he turns 3.
"In 2019, he was born on Derby Day. So this Saturday is also Derby Day so we're going to celebrate," the proud mom said. "His birthday is tomorrow but we're going to celebrate on Derby Day and get dressed up and a bunch of people are coming. We're doing the fascinators and the dresses and (we'll) celebrate for his birthday."
Editor's note: This was originally published on May 3, 2022.