The results are in from the 2023 James Beard Awards, which celebrated an expansive pool of diverse and talented chefs, restaurateurs, beverage directors and others from across the country, earning the Foundation's highest honors in American hospitality.
"Congratulations to the exceptional winners of this year's Restaurant and Chef Awards, whose incredible achievements and dedication to culinary excellence have left an indelible mark on our industry," Clare Reichenbach, CEO of the James Beard Foundation, said before the culinary crowd on Monday night at the Lyric Opera in Chicago. "As we celebrate, it's important to acknowledge the significant work that these accomplished restaurants and chefs have done to push American food culture forward using their immense creativity, passion and talent to create extraordinary experiences on behalf of others."
First-time winners spanned the national category from Honolulu to Kansas City, Missouri, to the Windy City itself, where the awards were held.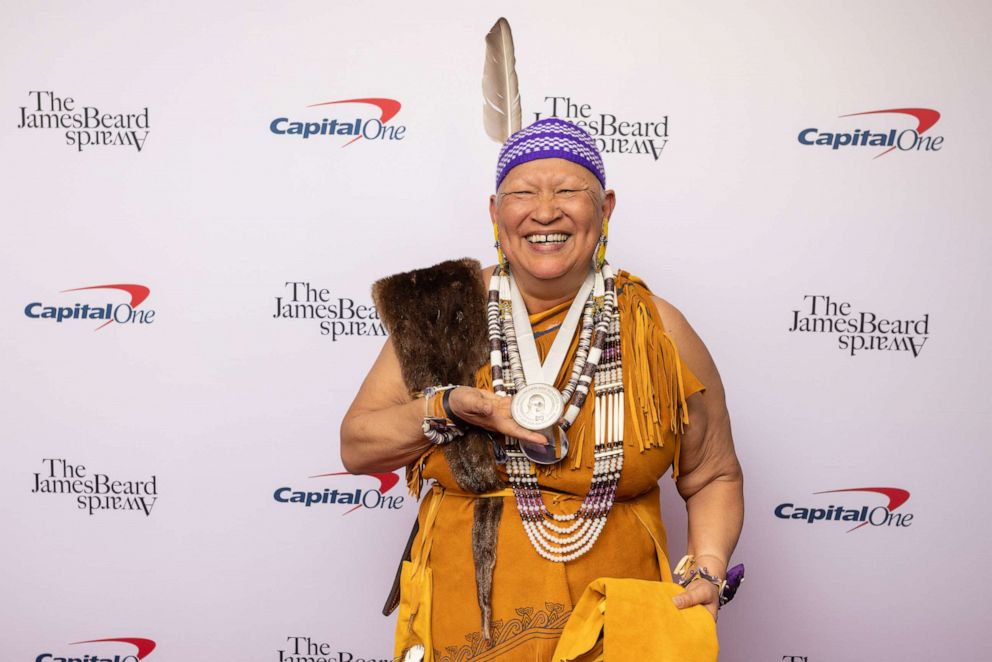 Others made history with wins in brand new categories this year, such as the outstanding bakery award and the newly expanded "outstanding wine and other beverages program" award.
The regional winners column also included a female chef from Puerto Rico, the first Indigenous woman to win in the regional category and more.
The ceremony, which was first celebrated in 1991, was co-hosted this year by four familiar faces: Eric Adjepong, Esther Choi, Gail Simmons and Andrew Zimmern.
In her speech at the top of the show, Simmons addressed the drama that surrounded the event after Birmingham chef Timothy Hontzas was disqualified and deemed ineligible to win a month prior from the best chef: South category, as Eater first reported.
"Tonight is not about the negative ... It's about celebrating chefs and the industry we love so much," Simmons said.
Reichenbach added in her speech: "Given the scale and influence of this industry, positive change that you make can truly have a profound ripple effect ... The James Beard Awards are the Foundation's most powerful change lever and we're committed to making them a force for good, one that recognizes excellence both on and beyond the plate."
She further hailed the awards as "a chance to uplift the independent restaurant industry" and recognize chefs, restaurateurs, journalists, authors and activists alike for their work to create "a thriving and exciting future for American food."
Kris Moon, president and COO of the James Beard Foundation said in a statement, "As a Foundation, we take pride in our commitment to racial and gender equity, community, sustainability, and creating a food culture where all can thrive,"
Winners of the James Beard Restaurant and Chef Awards 2023
"The James Beard Awards, considered to be among the nation's most prestigious honors, recognize exceptional talent in the culinary arts, hospitality, media and broader food system, as well as a demonstrated commitment to racial and gender equity, community, sustainability and a culture where all can thrive," the Foundation states.
Scroll below to see who won this year's top honors.
Best New Restaurant: Kann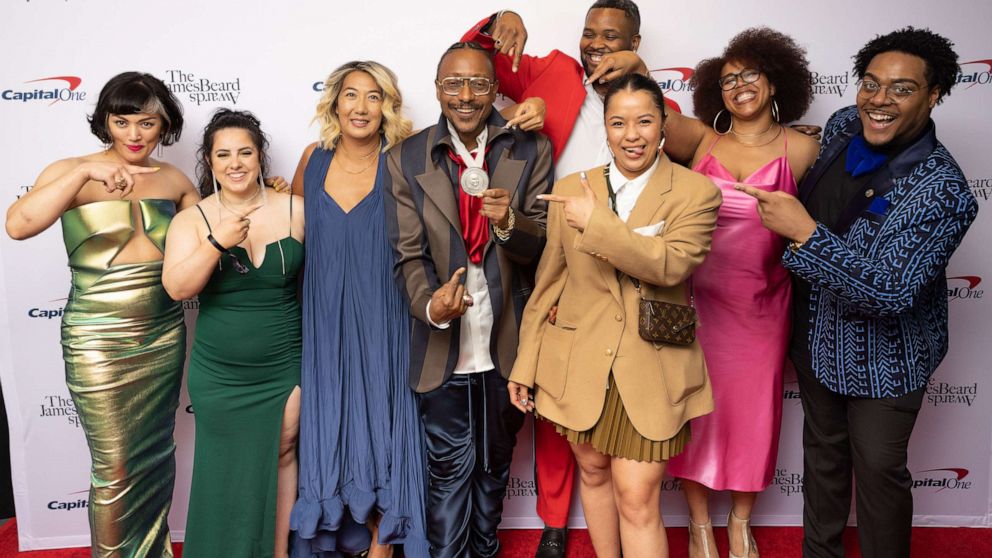 Chef and owner Gregory Gourdet took home one of the night's highest honors for his Portland, Oregon, hotspot known for wood-fired Haitian cuisine that's rooted in sustainability and showcases seasonal, local ingredients of the Pacific Northwest with dishes inspired by the African and Caribbean culinary diaspora.
Kann officially opened its doors in 2022 to critical acclaim following a sold-out mid-pandemic pop-up and subsequent outdoor dining experience with American Express and Resy. Gourdet's restaurant has also earned top marks from Eater and The New York Times as a "Best New Restaurant" and was named the #1 "Best New Restaurant in America" by Esquire.
Outstanding Chef: Rob Rubba
Chef Rob Rubba of Oyster Oyster in Washington, D.C., was presented with the award that recognizes "a chef who sets high culinary standards and has served as a positive example for other food professionals, while contributing positively to their broader community."
Outstanding Restaurant: Friday Saturday Sunday
Chef Chad Williams won the top spot in the national category with his Ritttenhouse Square, Philadelphia, eatery that features seasonally inspired classics with luxury ingredients.
The Foundation defines this award as one given to "a restaurant that demonstrates consistent excellence in food, atmosphere, hospitality, and operations, while contributing positively to its broader community."
Outstanding Restaurateur: Ellen Yin, High Street Hospitality Group
Yin leads multiple Philadelphia restaurants including Fork, a.kitchen + bar, High Street, and more.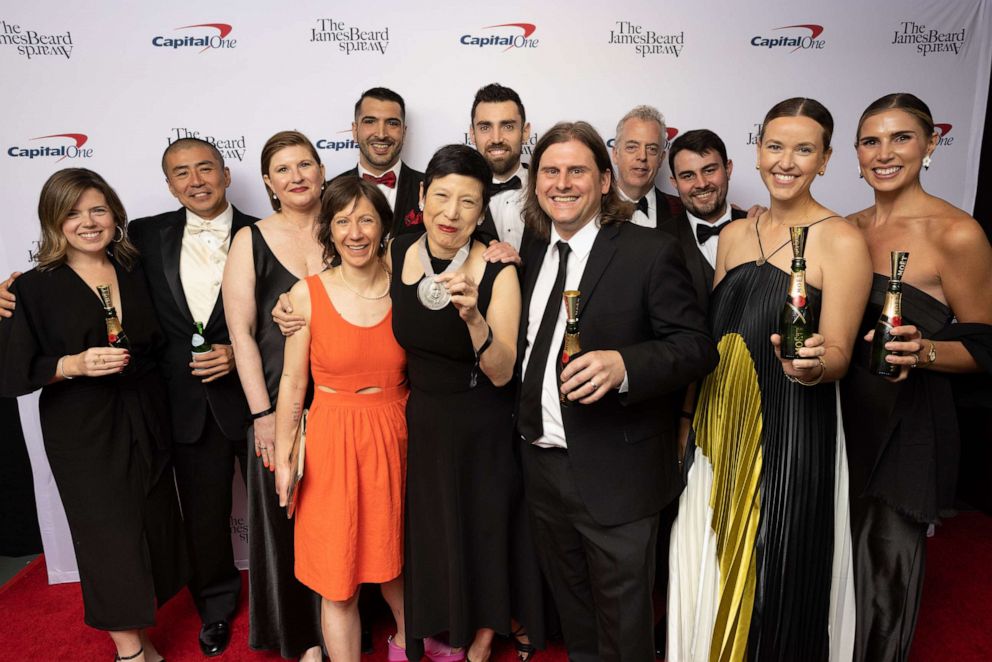 Emerging Chef: Damarr Brown
Brown notched his first-ever win as chef de cuisine at Virtue in Chicago, known for hearty Southern fare and wine pairings.
Outstanding Bakery: Yoli Tortilleria
The Kansas City, Missouri, bakery was recognized as the first-ever winner in the new category, which honors a "baker of breads, pastries, or desserts that demonstrates consistent excellence in food, atmosphere, hospitality, and operations, while contributing positively to its broader community."
Outstanding Pastry Chef or Baker: Margarita Manzke, République
After multiple nominations, Manzke took home the newly combined category for her Los Angeles-based confections.
Outstanding Hospitality: The Quarry (Monson, Maine)
Outstanding Wine and Other Beverages Program: OTOTO
The Los Angeles-based restaurant won the expanded category, which now includes other beverages. The award is presented to an establishment "that demonstrates exceptional care and skill in the pairing of wine and other beverages with food, while contributing positively to its broader community."
Outstanding Bar: Bar Leather Apron (Honolulu)
Best Chefs, regional
Winning chefs in this category are those who "set high standards in their culinary skills and leadership abilities, and who are making efforts to help create a sustainable work culture in their respective regions, while contributing positively to their broader community," the Foundation states.
Best Chef: California
Justin Pichetrungsi, Anajak Thai, Sherman Oaks, California
Best Chef: Great Lakes (IL, IN, MI, OH)
Tim Flores and Genie Kwon, Kasama, Chicago
Best Chef: Mid-Atlantic (DC, DE, MD, NJ, PA, VA)
Chutatip "Nok" Suntaranon, Kalaya, Philadelphia
Best Chef: Midwest (IA, KS, MN, MO, NE, ND, SD, WI)
Itaru Nagano and Andrew Kroeger, Fairchild, Madison, Wisconsin
Best Chef: Mountain (CO, ID, MT, UT, WY)
Kris Komori, KIN, Boise, Idaho
Best Chef: New York State
Junghyun Park, Atomix, New York City
Best Chef: Northeast (CT, MA, ME, NH, RI, VT)
Sherry Pocknett, Sly Fox Den Too, Charlestown, Rhode Island
Best Chef: Northwest & Pacific (AK, HI, OR, WA)
Vince Nguyen, Berlu, Portland, Oregon
Best Chef: South (AL, AR, FL, LA, MS, PR)
Natalia Vallejo, Cocina al Fondo, San Juan, Puerto Rico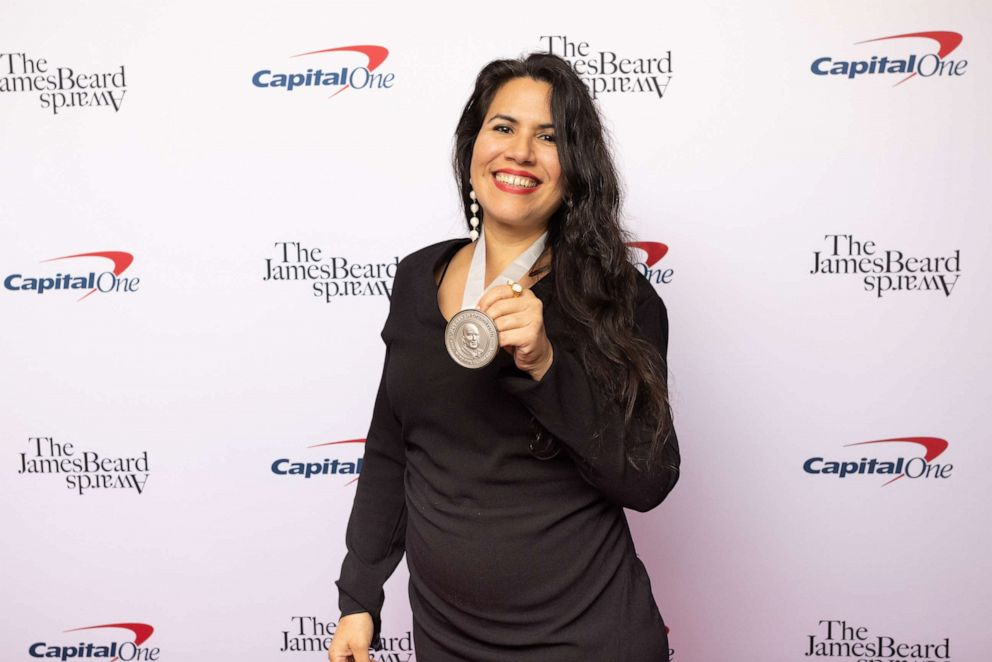 Chef Vallejo became the first James Beard Award winner from Puerto Rico with her win in the best chef: South category.
Best Chef: Southeast (GA, KY, NC, SC, TN, WV)
Terry Koval, The Deer and the Dove, Decatur, Georgia
Best Chef: Southwest (AZ, NM, NV, OK)
Andrew Black, Grey Sweater, Oklahoma City, Oklahoma
Best Chef: Texas
Benchawan Jabthong Painter, Street to Kitchen, Houston, Texas
Previously announced winners of the James Beard Achievement Awards
Humanitarian of the Year: Olivia Watkins and Karen Washington
The co-founders of the Black Farmer Fund, started in 2017, set out on a mission to nurture "Black community wealth and health by investing in Black agricultural systems in the Northeast. For the nonprofit organization's Pilot Fund, they have raised over $1 million to distribute as loans and grants for Black agricultural businesses."
Michael Phillips, president of Jamestown Properties and a James Beard Foundation trustee, established an eponymous fund for the James Beard Foundation, which will grant an annual cash award of $20,000 to the Humanitarian of the Year.
Lifetime Achievement: Madhur Jaffrey CBE
The cookbook author, writer, teacher and actress, known as the "Godmother of Indian Cooking," has over 30 award-winning cookbooks to her name and was celebrated at this year's awards.
Read the full list and find more details on the winners here.