Listeria outbreak in deli meat, cheese being investigated by CDC
Before you start on that charcuterie board, check your meats to ensure they're safe to consume.
Over 50,000 pounds of ready-to-eat sausage products were recalled Sunday due to possible listeria contamination, the U.S. Department of Agriculture announced.
The agency's Food Safety and Inspection Service, along with Daniele International LLC, a Rhode Island-based food manufacturer, announced that the recall affected nearly 52,914 pounds of products, which "may be adulterated with Listeria monocytogenes."
"FSIS discovered the problem during routine inspection activities where Listeria monocytogenes was found on surfaces in which the product came into contact," the recall stated.
The affected products were produced on dates spanning from May 23, 2022 through Nov. 25, 2022, and were shipped to retailers nationwide through January 17, 2023, FSIS announced.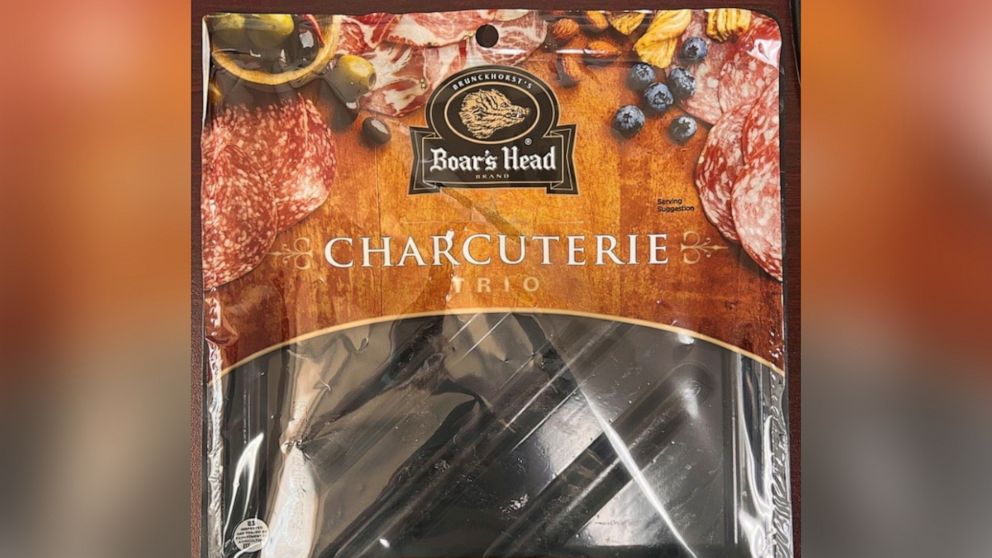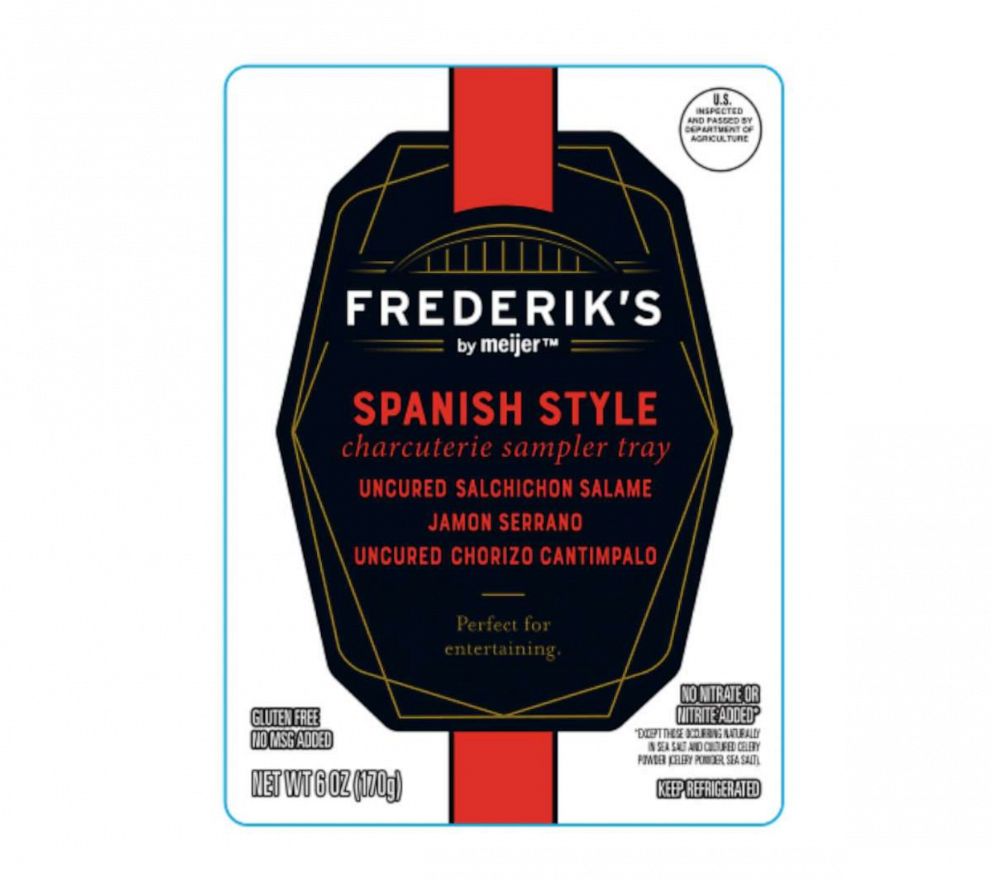 Eight SKUs under various brand labels are subject to the recall and bear the establishment number "EST. 54" inside the USDA mark of inspection, according to the agency:
- 6-ounce plastic tray of "FREDERIK'S by meijer SPANISH STYLE charcuterie sampler tray" with sell by date 4/15/23.
- 6-ounce plastic tray of "Boar's Head CHARCUTUERIE TRIO" with sell by dates 4/13/23, 4/14/23, and 4/15/23.
- 7-ounce plastic tray of "COLAMECO'S PRIMO NATURALE GENOA UNCURED SALAMI" with sell by date 12/23/23.
- 7-ounce plastic tray of "COLAMECO'S PRIMO NATURALE BLACK PEPPER UNCURED SALAMI" with use by dates 12/22/23, 12/30/23, and 1/17/24.
- 1-pound plastic tray of "DEL DUCA SOPRESSATA, COPPA & GENOA SALAMI" with sell by dates 4/13/23 and 4/14/23.
- 1-pound plastic tray of "DEL DUCA CALABRESE, PROSCIUTTO & COPPA" with sell by date 5/6/23.
- 1-pound plastic tray of "DEL DUCA GENOA SALAMI, UNCURED PEPPERONI & HARD SALAMI" with use by date 5/4/23.
- 12-ounce plastic tray of "Gourmet Selection SOPRESSATA, CAPOCOLLO, HARD SALAME" with sell by date 4/14/23.
Click here for additional label information and product details provided by the USDA and Daniele International LLC.
"FSIS is concerned that some product may be in consumers' refrigerators. Consumers who have purchased these products are urged not to consume them. These products should be thrown away or returned to the place of purchase," Sunday's recall announcement stated.
As of time of publication, USDA officials said there had been "no confirmed reports of adverse reactions due to consumption of these products."
"Anyone concerned about an injury or illness should contact a healthcare provider," the recall added.
According to the Centers for Disease Control and Prevention (CDC), listeria can cause severe illness "when the bacteria spread beyond the gut to other parts of the body" after a person consumes contaminated food.
"Listeria is especially harmful if you are pregnant, aged 65 or older, or have a weakened immune system due to certain medical conditions or treatments," the CDC states. "If you are pregnant, it can cause pregnancy loss, premature birth, or a life-threatening infection in your newborn. Other people can be infected with Listeria, but they rarely become seriously ill."
Those at lower risk of severe illness can experience "mild food poisoning symptoms like diarrhea and fever, and usually recover without treatment," the CDC adds.
"Good Morning America" has reached out to Daniele International LLC for comment on the recall.