Chef Pati Jinich shares recipes for chimichangas and cinnamon piloncillo cookies
Regional cuisine that resides on the U.S.-Mexico border is a collaboration between ingredients, culture and the people from both sides who have created unique dishes that highlight the often overlooked area.
In the second season of her PBS primetime series, "La Frontera," chef Pati Jinich explores the sub-variety of Mexican food and came back equipped with recipes that highlight her travels.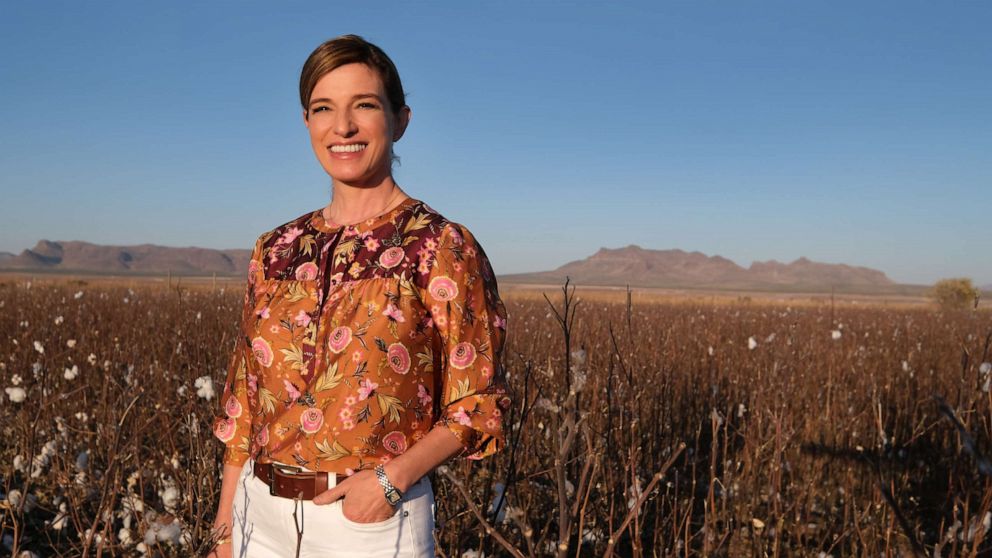 Jinich joined "Good Morning America" on Monday to share two different dishes that embody border food: chimichangas and hojarasca, or sugar and cinnamon cookies.
"This journey of the borderlands was so inspiring -- finding really unexpected stories, and unexpected foods. In terms of food, what we are making today, the chimichanga, is one of the iconic foods from the U.S.-Mexico border," the "Treasures of the Mexican Table" author said. "Both countries claim it as their own and it is part of that third culture that everybody loves -- a mesh between the U.S. and Mexico."
Check out the full recipes below.
Authentic Chimichangas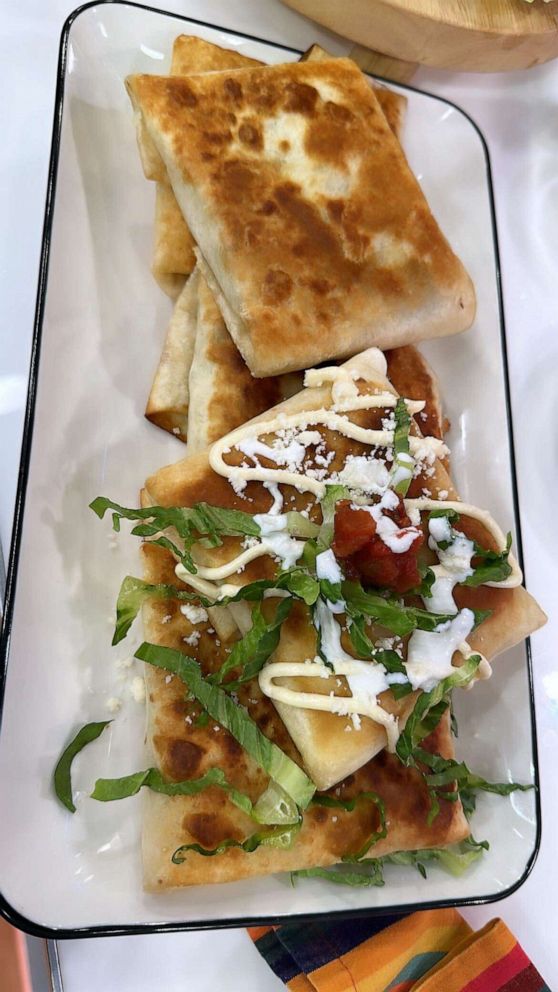 Makes 8 to 12 chimichangas
Ingredients
For the meat and potato filling:
2 pounds beef chuck round or stewing meat, cut into 1- to 2-inch pieces
1/2 white onion
6 garlic cloves peeled
2 1/2 teaspoons kosher or sea salt, divided
1 teaspoon whole black peppercorns
3 bay leaves
1 teaspoon dried oregano
1/2 teaspoon coriander seeds
1/2 teaspoon cumin seeds
2 tablespoons vegetable oil
3/4 pound, 3 medium, potatoes peeled and diced (about 2 cups)
For the chimichangas:
8 to 12 large flour tortillas
2 tablespoons lard or vegetable oil
1 cup mayonnaise
2 cups shredded romaine or iceberg lettuce
1 cup crumbled queso fresco
1 cup salsa of your choice
1 cup Mexican crema
Directions
Make the meat and potato filling: Place the meat in a large soup pot or casserole and bring to a rolling boil over high heat. Skim off any foam. Add the halved onion, garlic cloves, 2 teaspoons of the salt, black peppercorns, bay leaves, oregano, coriander and cumin seeds, and stir well. Reduce heat to medium low, cover and cook for 1 1/2 hours, or until the meat is fork tender and shreds easily. Remove from the heat.
Remove the meat from the broth, set aside, and strain the broth. Reserve 1 1/2 cups of the broth for later use and store or freeze the rest if you want to use it for something else. Once the meat has cooled enough to handle, shred or chop into smaller pieces.
Heat the oil in a large wide casserole or skillet over medium heat. Add the potatoes, season with the remaining 1/2 teaspoon salt, and cook for about 10 minutes, stirring occasionally, until the potatoes have begun to brown. Stir in the shredded meat and reserved meat broth and cook until the broth is mostly absorbed, the potatoes have completely softened, and the mixture is nicely amalgamated and delicious. It should be moist but not wet.
To make the chimichangas: Heat a comal or skillet over medium-low heat for at least 3 to 4 minutes. Heat the flour tortillas for about a minute per side, until completely heated through. One by one, top the tortillas with a couple of generous spoonfuls of the beef and potato filling. Roll to enclose the filling, and after the first roll, fold in the sides and continue to roll, making an elongated burrito-shaped package.
Once the packets are ready, heat 2 tablespoons lard or oil in a skillet over medium heat. When the oil is hot, place the chimichangas in the pan seam side down and fry for a minute on each side, until lightly colored.
Drizzle with mayonnaise and top with shredded lettuce, queso fresco, salsa, and crema.
Hojarasca Cookies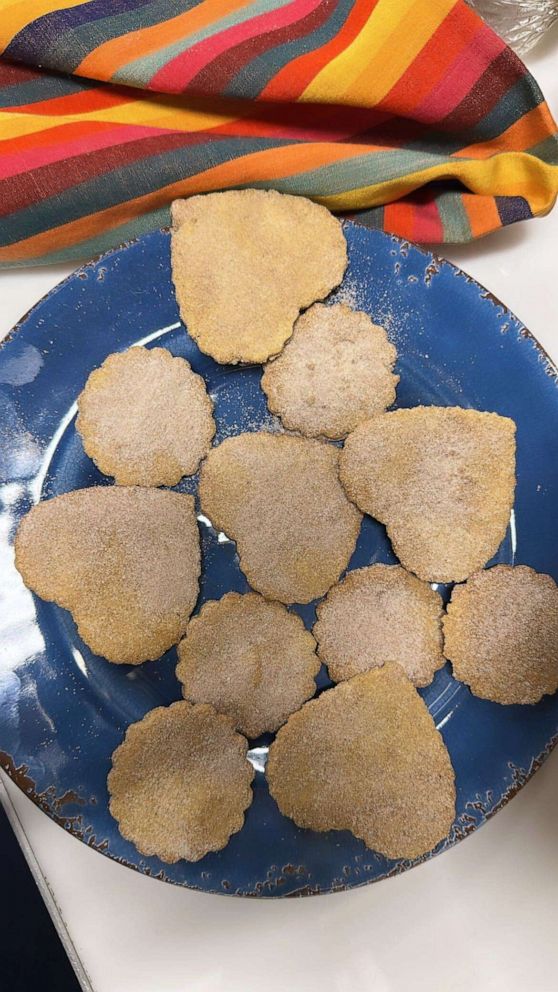 Find Jinich's recipe for these Mexican shortbread cookies, which are dusted with cinnamon and sugar, on her official site, here.
Chef's tips for making homemade chimichangas
"Chimichangas, or 'chimis' as they're endearingly called, are a true borderland food in that both Arizona in the U.S. and Sonora in Mexico claim its origin," Jinich explained. "The difference between a chimi and a burrito is that chimis are more tightly tucked into packets and shallow or deeply fried."
She added, "You can get creative with the fillings and toppings for chimichangas to make them your own! For a simple, vegetarian version, use refried beans and melty cheese. Red Chile with shredded beef is another popular filling."
When it comes to leftovers, Jinich recommended using the filling mixture "on top of pasta, on rice or make a sandwich or taco with it."
"You can use the beef broth from the recipe as a base for a soup or in a pasta sauce," she said.