For anyone who loves a sweet and salty snack or treat -- and also has a culinary torch in their kitchen -- this TikTok "creme brûlée-gle" recipe could be your perfect bite.
Sami Schnur, aka The Naughty Fork on TikTok, regularly shares food and snack taste tests with her over 173,000 followers, but her latest concoction is getting people fired up.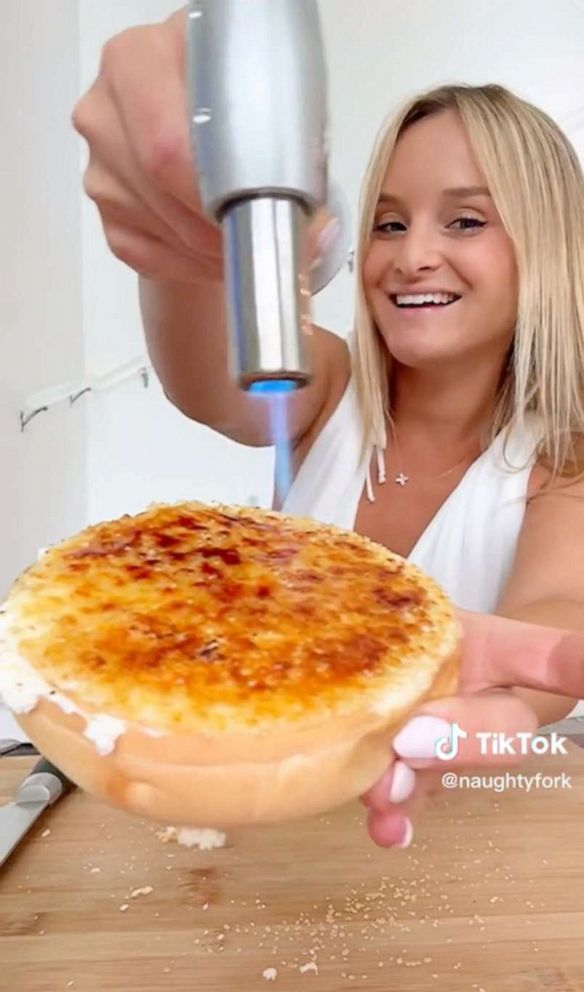 "I really love sweet cream cheese flavors -- honey nut, strawberry -- but I didn't have any at home, so I thought about mixing sugar into the cream cheese, and then I had the idea to brûlée it instead," the self-taught home cook told "Good Morning America" of the inspiration for her recent creme brûlée-bagel creation, which she posted on TikTok on March 29.
"It actually worked really well together," she added.
Excited reactions, heart-eye emojis and duplicate recipes quickly cropped up in the replies of her TikTok video revealing the recipe. Schnur said she "had no idea so many people would try it."
"I woke up the next morning and couldn't believe how many people reacted to it," she said. "It's always a really cool feeling to see so many people engage with your recipe content."
How to make this viral TikTok recipe and other food trends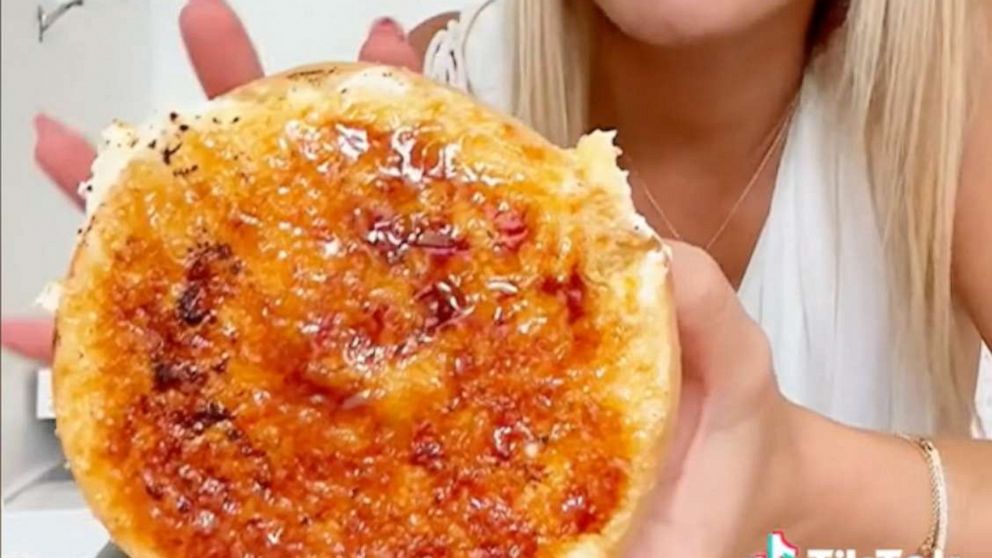 Check out how Schnur makes this creamy, tangy, sweet, soft and crunchy "creme brûlée-gle":
Schnur started posting occasional recipe videos nearly eight years ago, but told "GMA" that "during COVID I spent more time focusing on it [and] learning about cooking, so it became more integral to my platform during that time."
Check out even more fun, viral food trends below!
Viral upside-down puff pastry squares are an easy sweet or savory recipe for an elegant dish
We made the TikTok yogurt toast recipe trend, and it's delicious
Kimchi grilled cheese recipe takes over social media, how to make it at home