We tried eating a six-pound, massive meatball to celebrate National Meatball Day -- and while the oozing, melted mozzarella, ground beef and baked spaghetti sphere was unbelievably delicious, we recommend consuming it with friends.
We here at "GMA" are no stranger to attempting to consume giant foods, so when we heard about The Meatball Shop's massive concoction in honor of National Meatball Day we went to check it out.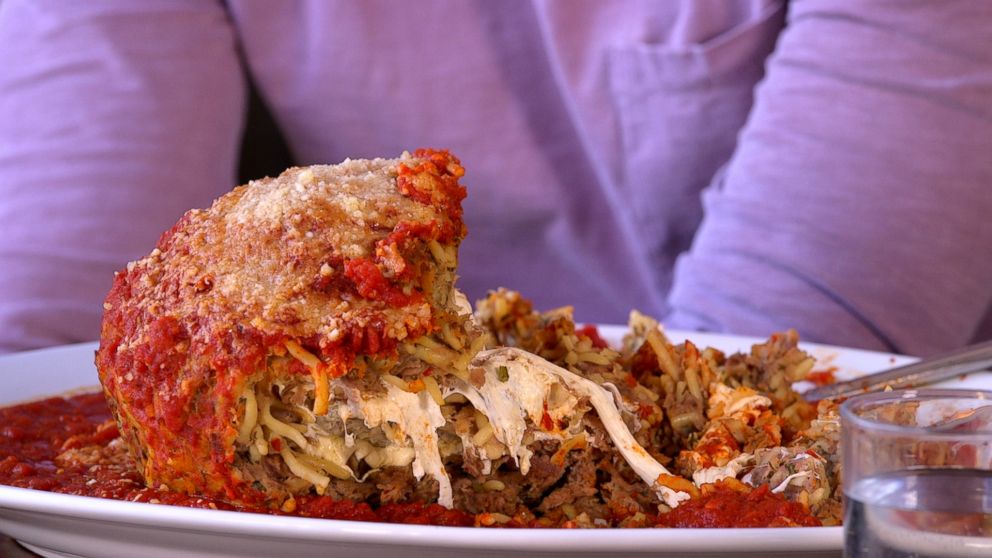 "The meatball is approximately four pounds of meat, two pounds of spaghetti, a pound of mozzarella cheese balled into this huge, beautiful, giant meatball and baked for three hours," Daniel Sharp, executive chef of The Meatball Shop, told "GMA."
The 6 1/2-pound sphere of meat, pasta and cheese contains 60 regular-sized meatballs and "can feed about 10 average-sized people," Sharp said.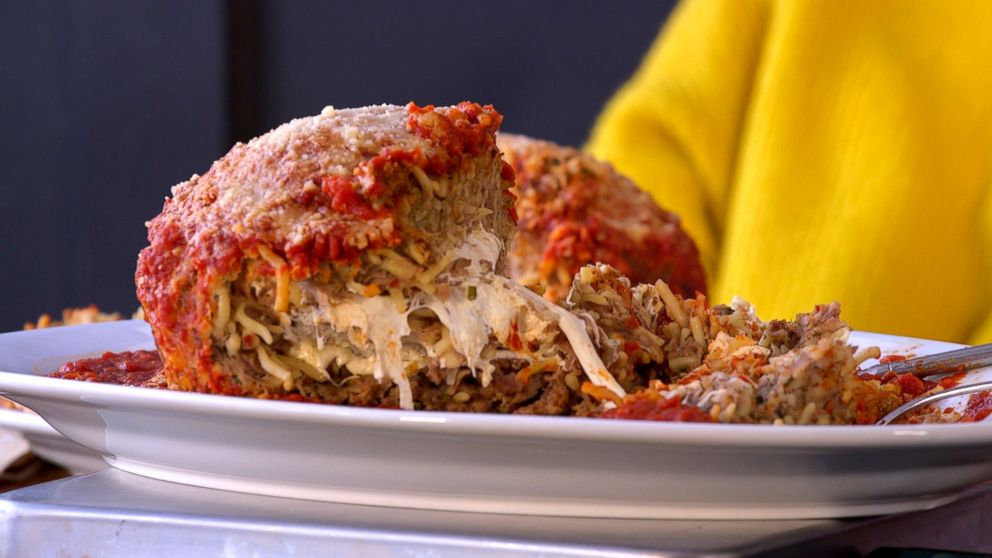 "If you're of the really-hungry variety, maybe four people can take it down, maybe," he added. "No one has ever finished this meatball by themselves."
Well, challenge accepted.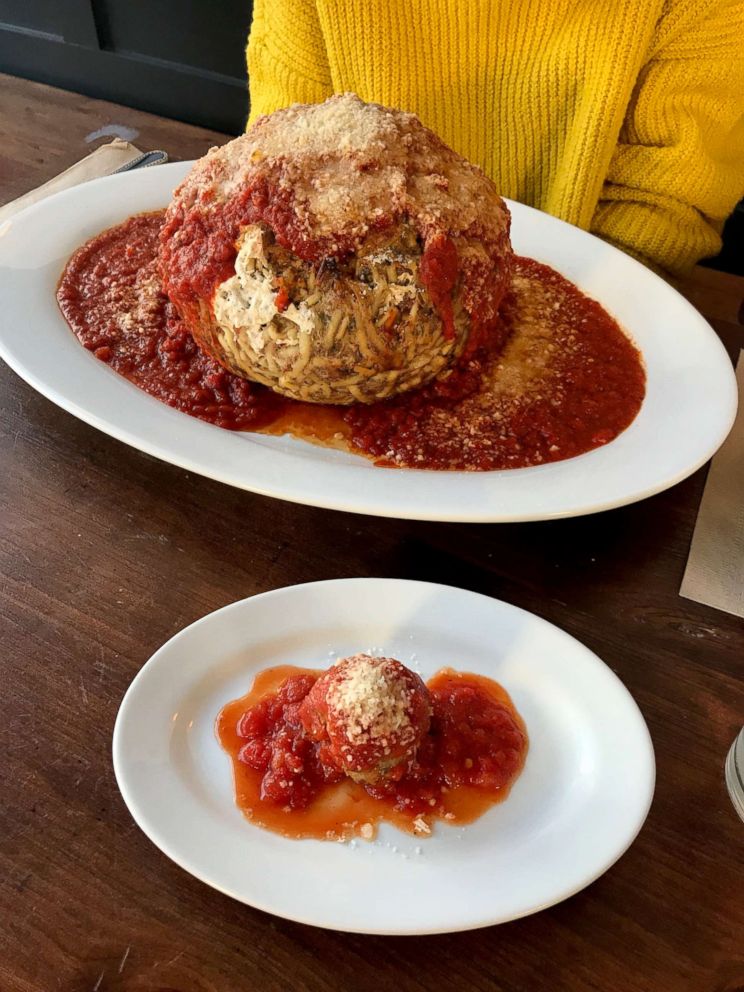 We put two producers to the test to face-off and see how far they could get into this massive meatball.
In the end, neither finished -- or even reached the halfway mark -- but nonetheless enjoyed the outrageous meatball.
Antics aside, the culinary flavor profile is a bit different from a regular bowl of spaghetti and meatballs, according to Sharp, who said said they got the idea of a "meatball for the whole family" after "years of staring at spaghetti and meatballs."
The result is closer to an "inside-out lasagna," Sharp said, describing the baked pasta dish as "real hearty and homey."
If you want to try the challenge yourself (bring friends!), The Meatball Shop has their giant "meatball for the whole family" on the menu for the rest of the month.