How to make a frozen Guava Colada for summer
What better way to enjoy summer (responsibly) than with a lineup of easy-to-make and easier to enjoy cocktails with five ingredients or less.
Yes, the pina colada is a wonderful hit for summer, but this tropical riff along with a few other equally delicious drinks will amp up the seasonality and well worth whizzing, stirring and shaking up at home!
Miguel Salehi, lead bartender at The Beehive in San Francisco, shared his guava, coconut and dark rum concoction that will beat the summer heat and make you feel like you're on a tropical beach getaway.
Salehi, co-founder of Equal Parts cocktail videography, highlighted the simplicity of good ingredients and showed off how quickly the cocktail comes together.
Guava Colada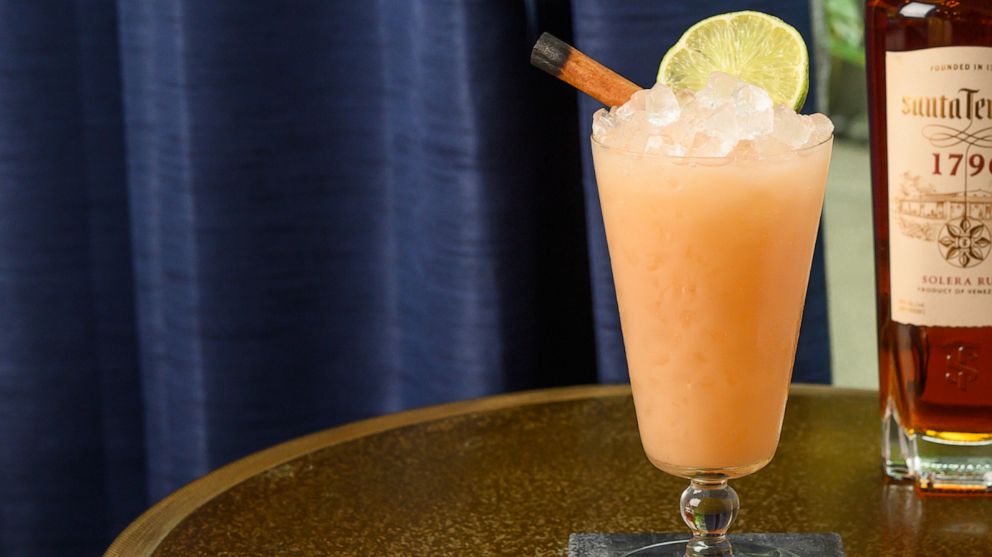 Ingredients
1.5 oz Santa Teresa 1796 (or favorite dark rum)
.75 oz lime juice
.75 oz guava nectar or juice
.75 oz Coco Lopez coconut cream
Dash of bitters
Method
Combine all ingredients in a blender, with ice, close the lid and blend on a high speed for five to six seconds until smooth.
Pour into a tall Collins glass or hurricane glass.
We have happy hour, the French have apéro, Italians have aperitivo, but whatever you call the time of day to enjoy a cocktail, there's a sweet simplicity to making one that matches the vibe and season.
Get inspired and check out a few easy and delicious options below that can be made with five ingredients or less.
Fiero Spritz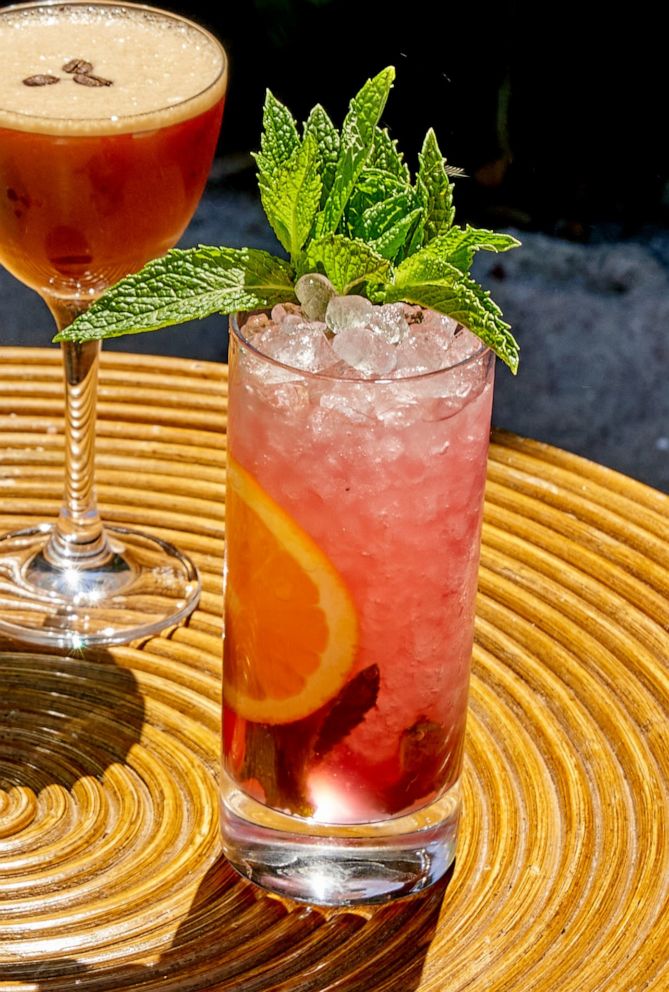 Ingredients
2 oz Martini & Rossi Fiero
3 oz Prosecco
1 oz Pelligrino
Method
Add ice to glass, combine all ingredient and stir gently. Enjoy!
Andy Cohen's Passion Fruit Basil Margarita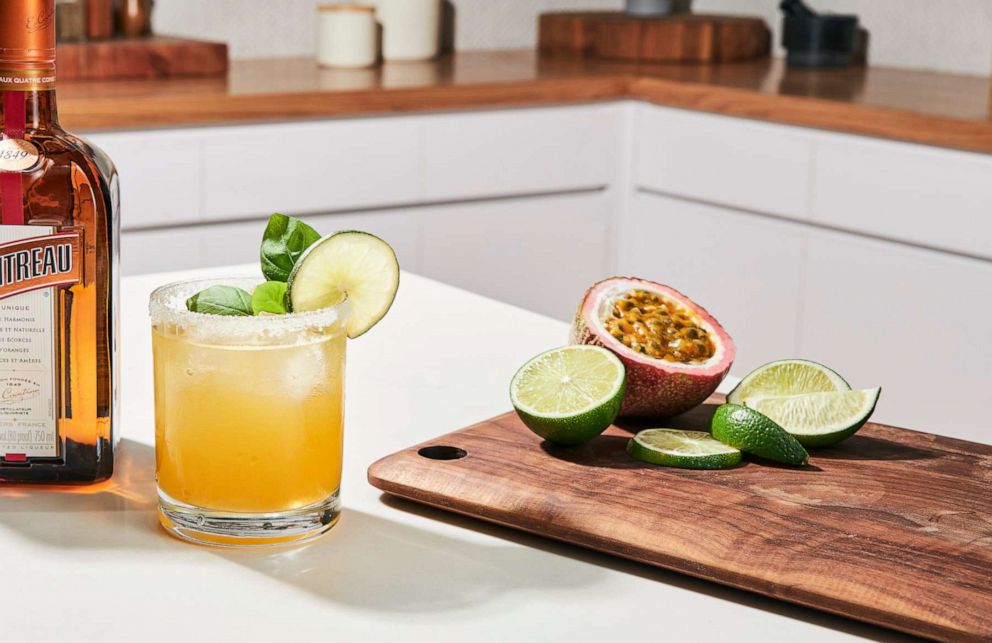 Ingredients
1 oz Cointreau
2 oz tequila
0.5 oz fresh lime juice
2 passion fruits
6 basil leaves
Rim glass with salt
Directions
Scoop flesh and seeds of 2 passion fruits into shaker. Add all remaining ingredients into shaker, add ice and shake.Strain into rimmed rocks glass filled with ice.
Garnish with a lime wheel and a basil sprig.
St-Germain Spritz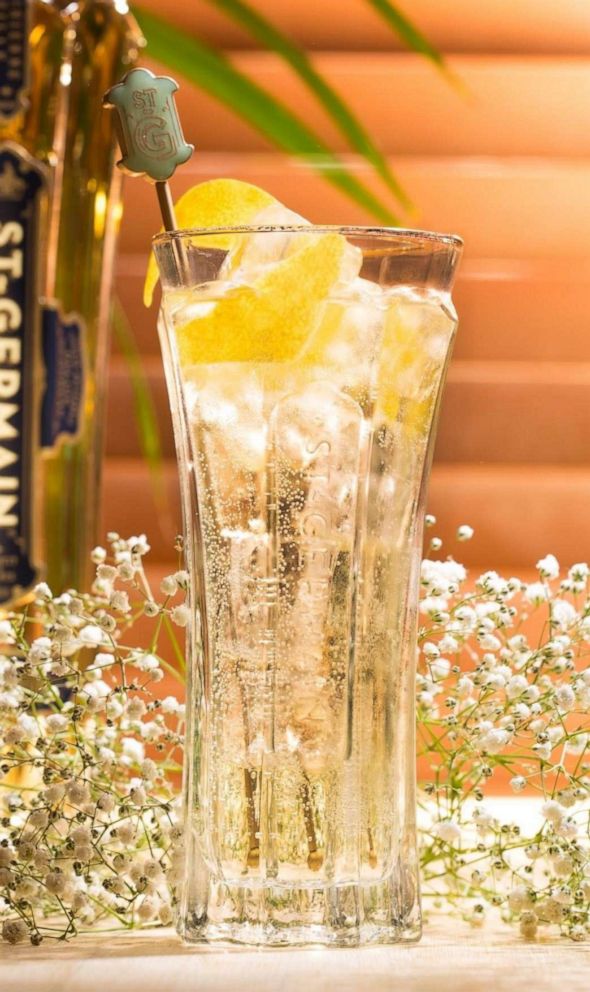 This floral and sweet effervescent drink is a simple way to kick off a summer evening and transport you to a French apéro setting.
Ingredients
1.5 oz St-Germain French Elderflower Liqueur
2 oz dry sparkling wine
2 oz sparkling water
Method
Combine all ingredients in tall glass and gently stir. Enjoy!
Summer Lemonade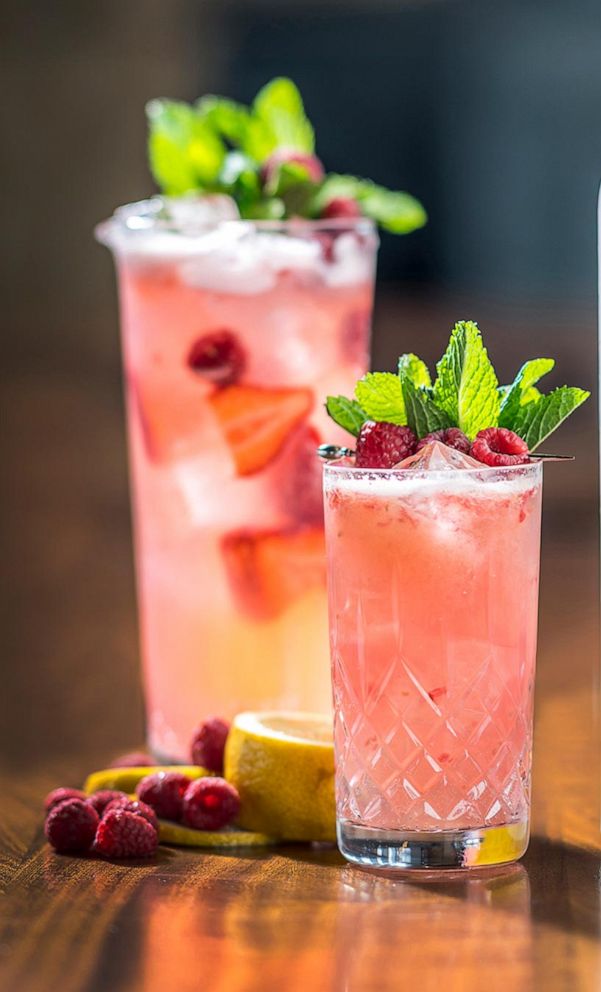 Ingredients
2 oz Belvedere vodka
3/4 oz. lemon juice
3/4 oz. simple syrup
5 raspberries
Ginger beer
Method
Place all ingredients into shaker except for ginger beer and shake with ice. Strain and strain over fresh ice.
Top off with ginger beer garnish with mint and raspberry.
Spicy Mango Daiquiri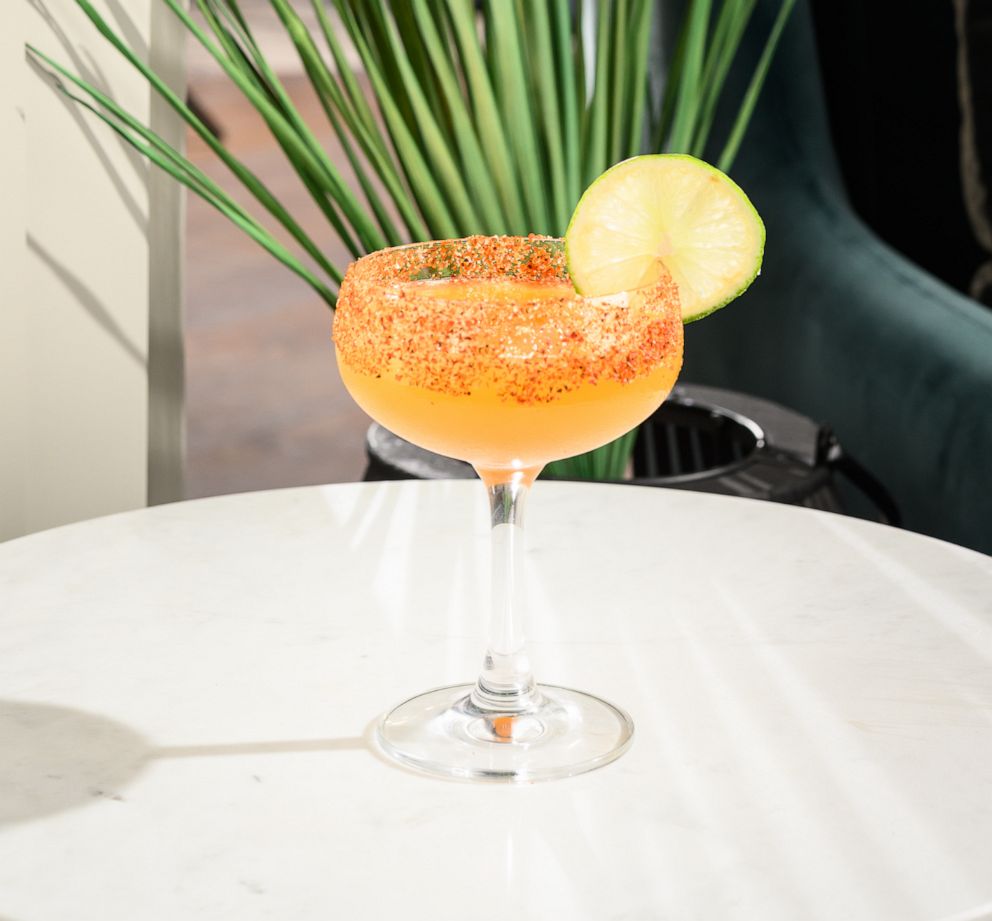 Ingredients
1.5 oz Santa Teresa 1796
1 oz Lime Juice
.5 oz Mango puree./nectar
1-2 dash Bitters
Directions
Combine all in tin. Add ice. Shake. Fine strain in chilled glass and garnish with a Tajin Rim and Lime Wheel. OR add some ice to a blender and make it frozen!