Cardi B opens up about balancing work and motherhood
Most Super Bowl ads this year tried to keep it real, so McDonald's showed off love to introduce its new Cardi B and Offset meal.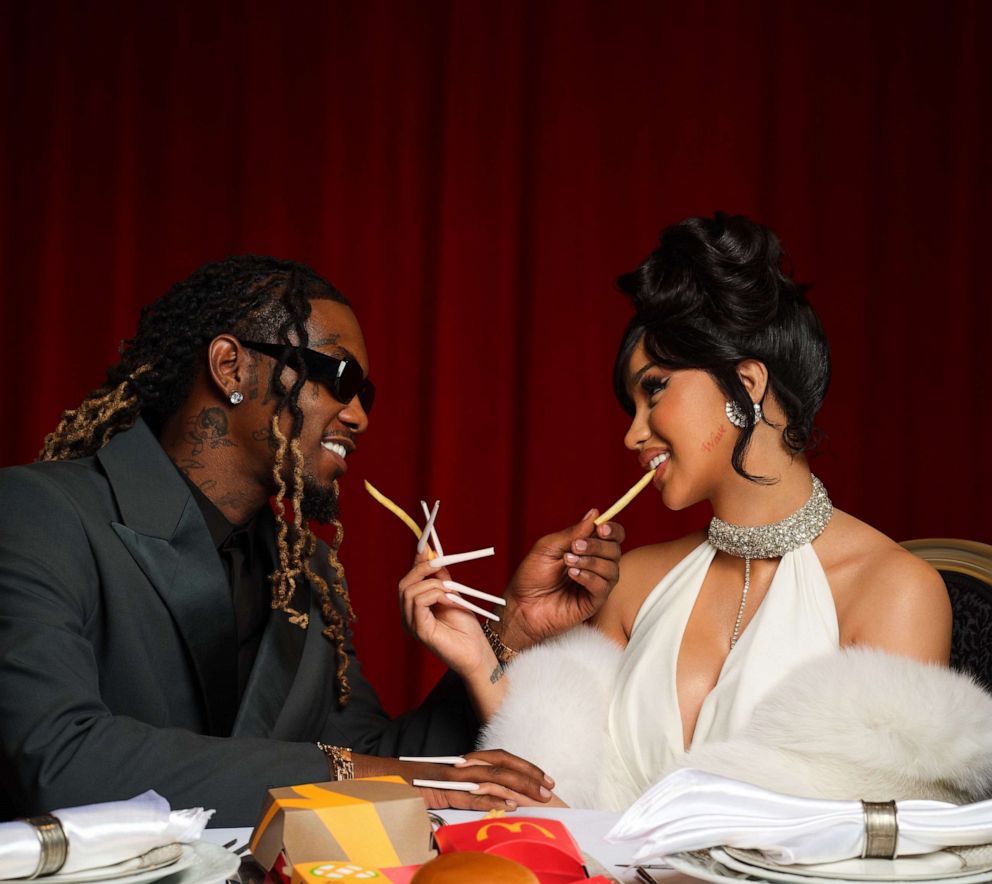 Along with seven other real-life couples featured in the 30-second spot, the rappers sit holding hands inside a golden arches location and discuss each other's go-to orders.
"He likes a Quarter Pounder and a Hi-C," the "Bodak Yellow" artist says in the ad. "He a simple man."
Referring to shared items like fries, Offset responds, "What's mine is hers, ain't no stealing." The pair then share a laugh, still holding hands across the table.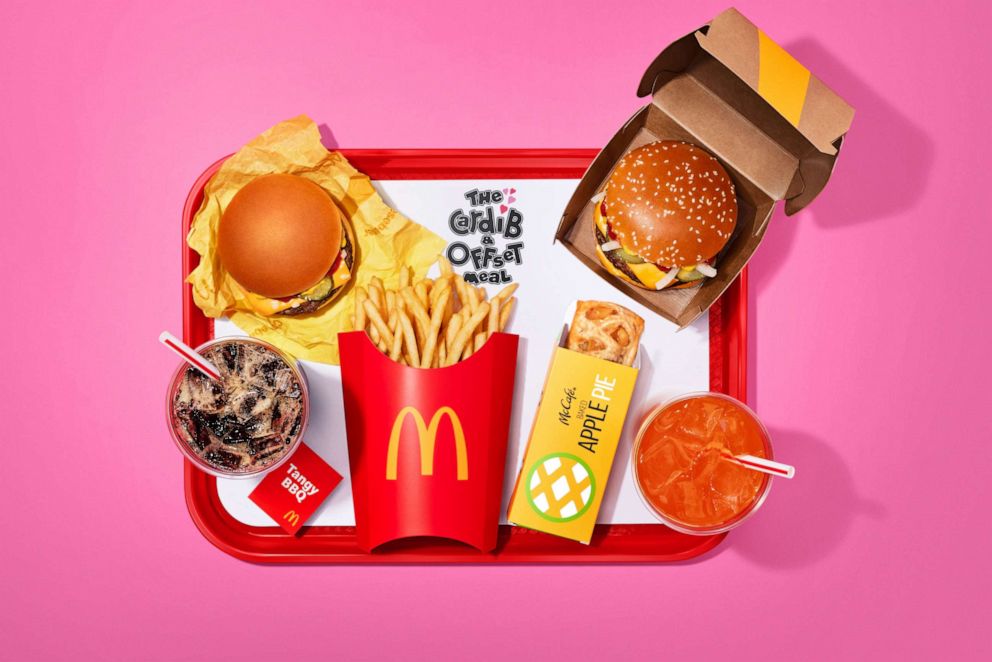 In honor of the season of love this month, McDonald's leaned into the idea of food as a love language and "knowing your person's go-to" order.
Starting Feb. 14, customers can order the first celebrity duo meal, which includes both Cardi B's and Offset's go-to menu items: a classic McDonald's Cheeseburger with BBQ sauce and a large Coke for her and a quarter pounder with cheese and a Hi-C Orange Lavaburst for him. The meal also includes large fries and a hot, flakey apple pie, intended to be shared.
"Let me tell you, McDonald's is date night done right," Offset said in a statement. "It doesn't have to be all boujee. Get your date, grab some good food, and have fun, that's it."
In a statement, Cardi B added, "Whether it's going for a date night or grabbing a bite after late-night studio sessions, I'm always asking Offset to take me to McDonald's."
She said that she was eager for "all my fans to try it."
The meal items will be served in love-inspired packaging that features a throwback Valentine's Day card.