Peeps fans, feast your eyes on a new way to enjoy your favorite pastel-colored Easter candy.
These Rice Krispies treats are made with the colorful sugar-coated chicks in lieu of standard marshmallows to make one epic festive confection.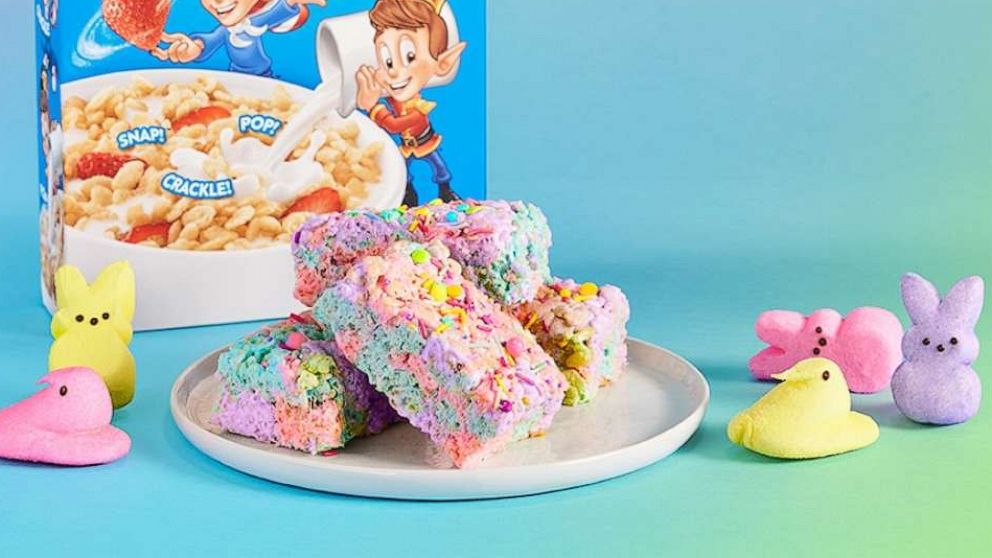 Check out the full recipe below.
Ingredients
4 cups Rice Krispies cereal
40 Peeps marshmallow chicks, assorted colors
4 tablespoons butter
sprinkles (optional, but encouraged)
Directions
In large saucepan melt butter over low heat.
Add Peeps marshmallow chicks and marvel at their puffiness until they are completely melted. *Do not stir yet!*
Remove from heat and add Rice Krispies cereal.
Gently fold cereal into Peeps marshmallow until it's evenly coated and swirl together.
Coat 11 x 8 x 2-inch pan with cooking spray (trust us.) Evenly press mixture into the pan.
If you have sprinkles, add them!
Allow to cool completely then cut into 2-inch squares. Or get wild with cookie cutters!
Note: Use extreme caution when heating Peeps marshmallow; they may be hot. Handle with care.
Recipe reprinted courtesy of Kellogg's.