Even amid uncertain times, one small business owner in Los Angeles is still making his dreams come true.
Lemeir Mitchell, owner of popular dessert food truck Happy Ice, will have a grand opening for his brand-new brick-and-mortar store on Saturday. The Los Angeles–based business puts a spin on a Philadelphia recipe and doles out colorful water ice and slushie/sorbet-like treats.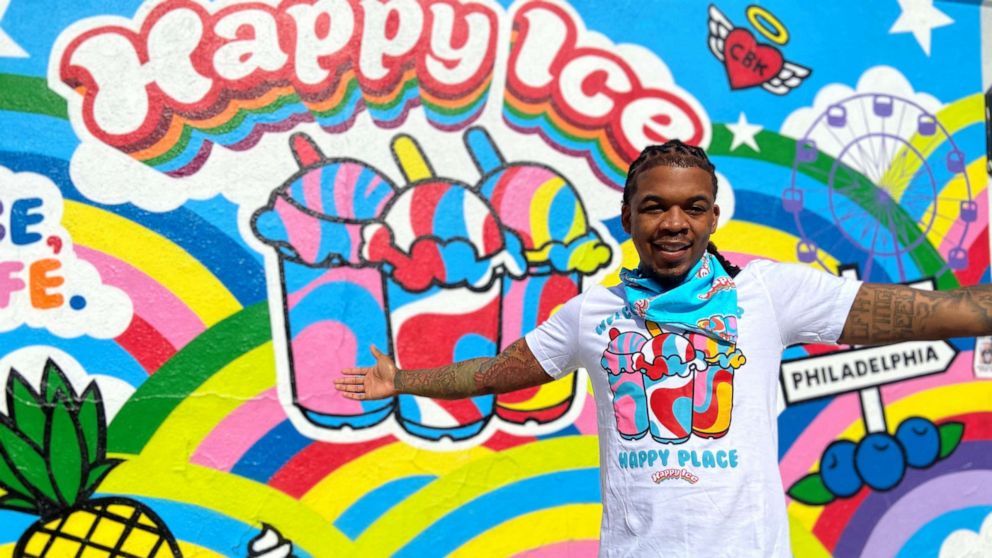 The move comes after the 28-year-old temporarily closed his businesses for about a month in the wake of the coronavirus pandemic before preparing to reopen the food truck with new precautions. The physical store, located on Melrose Avenue, will prioritize safety with a mandatory face-covering policy along with social distancing markers.
A few weeks ago, Mitchell shared a moment with Black Lives Matter protesters by springing into action and showing his support by offering free treats to those marching in the streets in wake of George Floyd's death.
Then, after peaceful protests turned violent, Mitchell came face-to-face with looters and delivered a heartfelt message by pleading with them, "Just spare me today." His message, combined with the fliers he put up that read "black-owned" on the windows, ultimately left his building unharmed.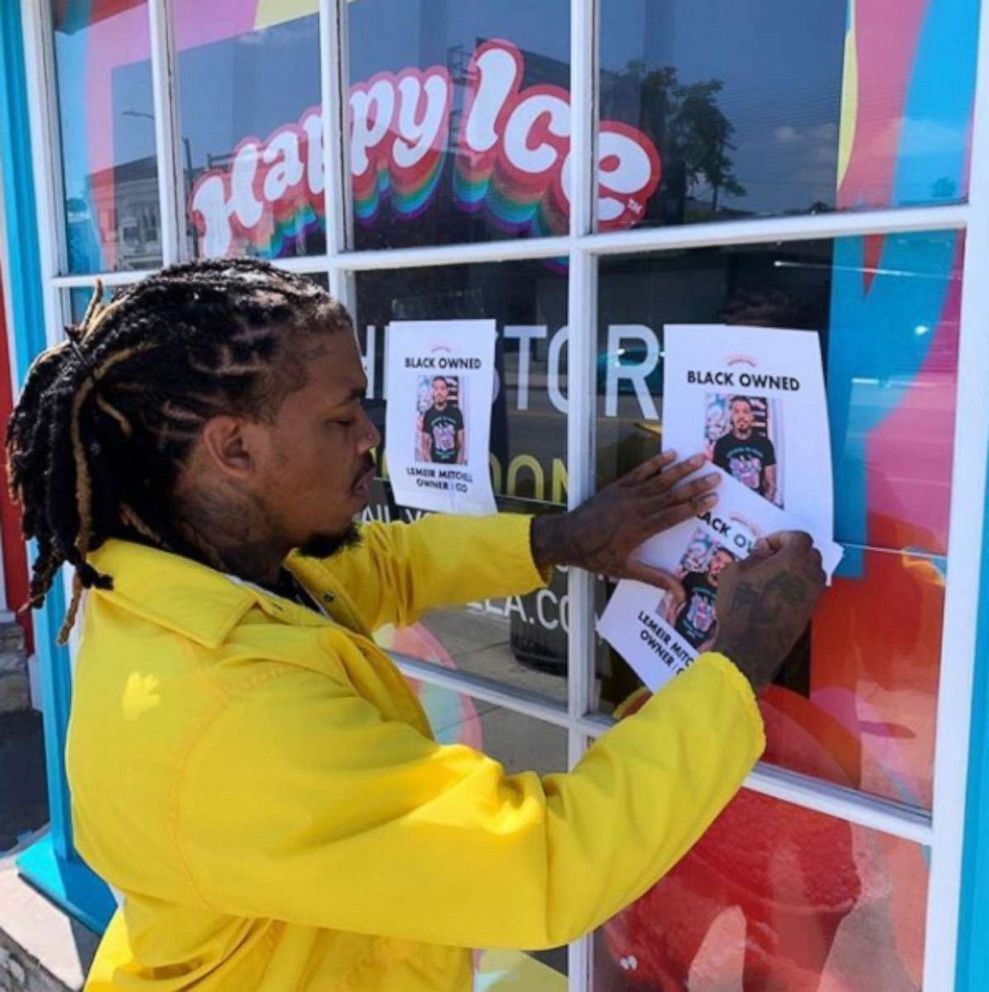 "They looked at me and said, 'I respect it bro, you good … [and] they just started shouting, 'Happy Ice is good,''" Mitchell said.
Mitchell, who has 13 siblings, said that he comes from "humble beginnings" after being marked with tragedy. This includes moving to California from Philadelphia after his father was sentenced to life in prison and his brother, Kevin, passed away in a motorcycle accident just days before he was set to graduate college in 2015. Then, when Mitchell first moved to Los Angeles as a tattoo artist, he often slept inside shops in an effort to save money.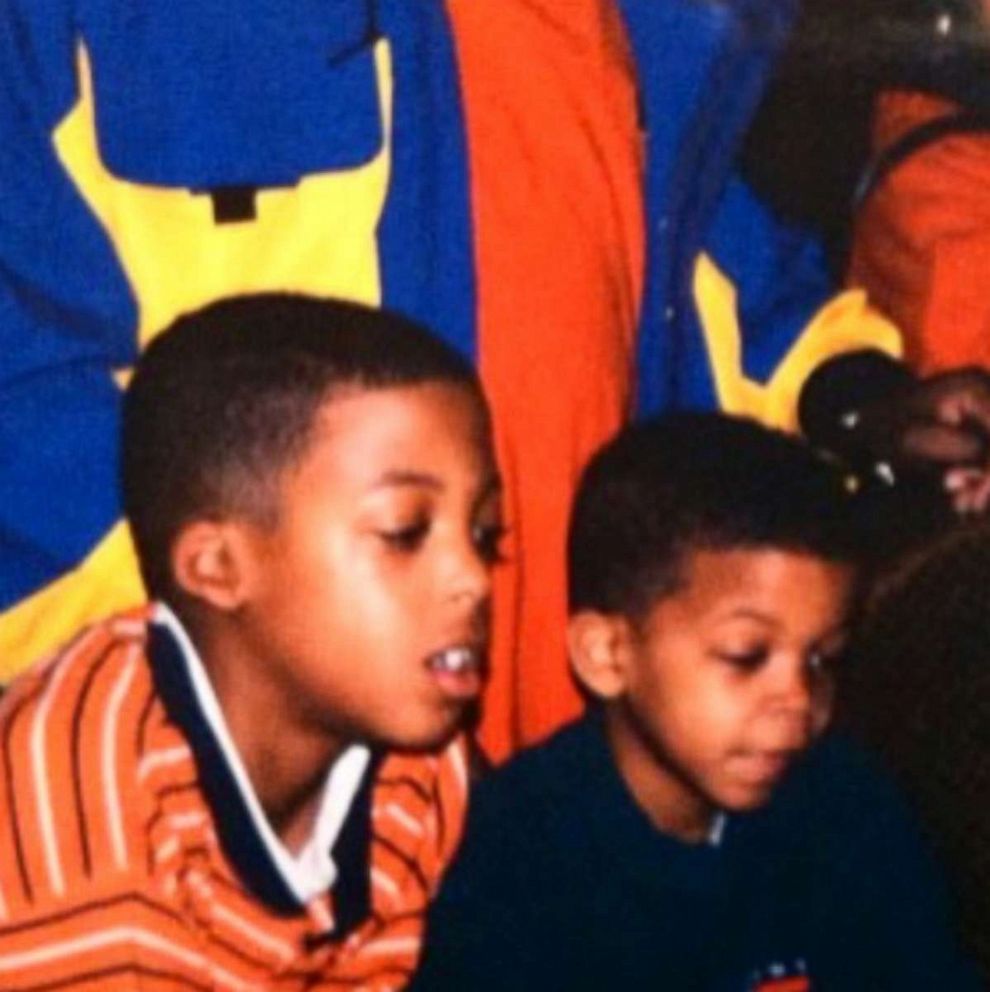 Mitchell credits his mother, who helped him launch the business, as one of his biggest supporters. Now, he said his mother helps in any way possible, whether it's providing customer service to guests or washing the dishes.
"My mom has literally dedicated her time to the business. She's like a partner to me," Mitchell said.
The Philadelphia native, who first opened his food truck in September 2017, later partnered with investor Ted Foxman, who invested nearly $1 million into Happy Ice and helped kick-start the opportunity to open a brick-and-mortar location.
Since then, the business has garnered mass support from various celebrities such as Teyana Taylor, Christina Milan, Angelina Jolie, Heidi Klum, Post Malone and the late Nipsey Hussle.
"It means so much to me because I'm a super-passionate entrepreneur…. So when all the celebrities support and firefighters come out, it literally gives me tears of joy at times," Mitchell said.
"They are not just supporting Happy Ice, but they are helping my dreams come true," he said.