CDC warns of listeria outbreak
Real Kosher Ice Cream has voluntarily recalled its Soft Serve On The Go 8-ounce ice cream cups amid an ongoing Listeria outbreak investigation, the U.S. Food and Drug Administration announced Thursday.
The FDA, along with the U.S. Centers for Disease Control and Prevention, as well as state and local health officials, are investigating a multi-state outbreak of Listeria monocytogenes infections that the agency believes could be potentially linked to the Brooklyn-based Real Kosher Ice Cream cups.
As of time of publication, two people have been reported sick and were hospitalized in connection with the outbreak, after they said they ate the brand's vanilla chocolate ice cream cups, the FDA said.
"The Pennsylvania Department of Agriculture collected an unopened sample of Soft Serve On The Go from an ill person's home. This sample was reported as positive for Listeria monocytogenes," the recall announcement said. "Whole Genome Sequencing (WGS) analysis is still pending to determine whether this is the same strain of Listeria causing illness in this outbreak."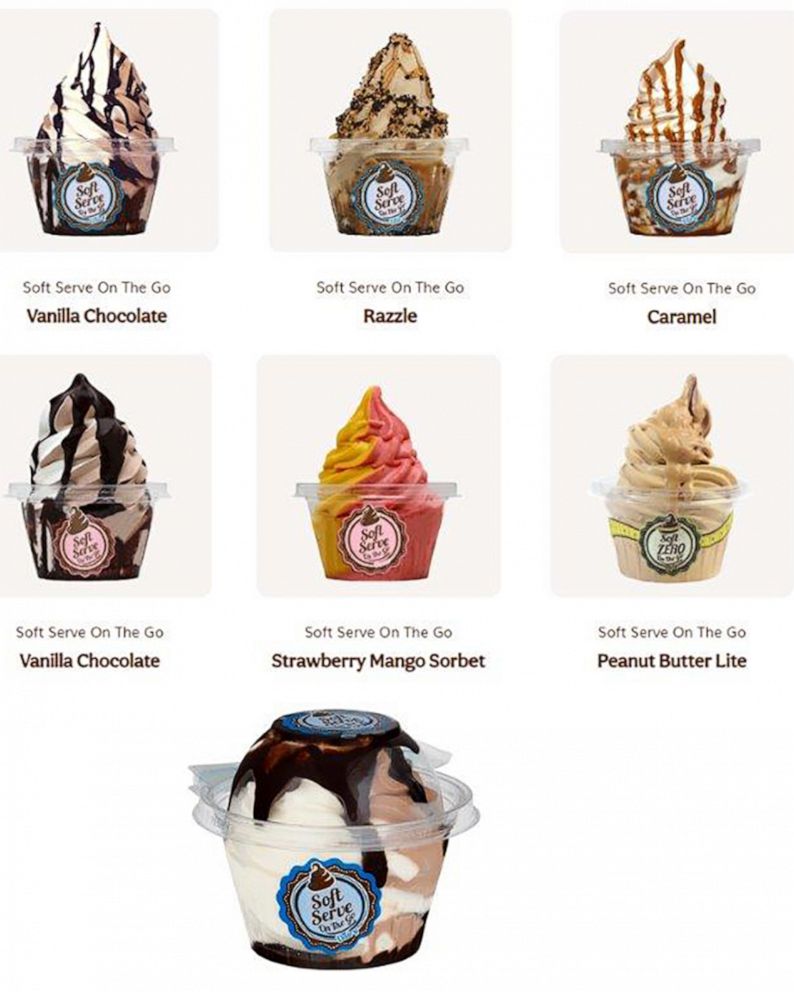 The recalled products that were sold at retailers across 19 states include Vanilla Chocolate, Razzle, Caramel, Parve Vanilla Chocolate, Sorbet Strawberry Mango and Lite Peanut Butter flavors.
The recall also impacts markets outside of the U.S., including Belgium, Brazil, Canada, Mexico and the United Kingdom, where the company also distributed the products.
"Consumers, restaurants, and retailers should not eat, sell, or serve recalled Soft Serve On The Go ice cream and should throw the recalled product away or return to place of purchase for a full refund," the FDA stated.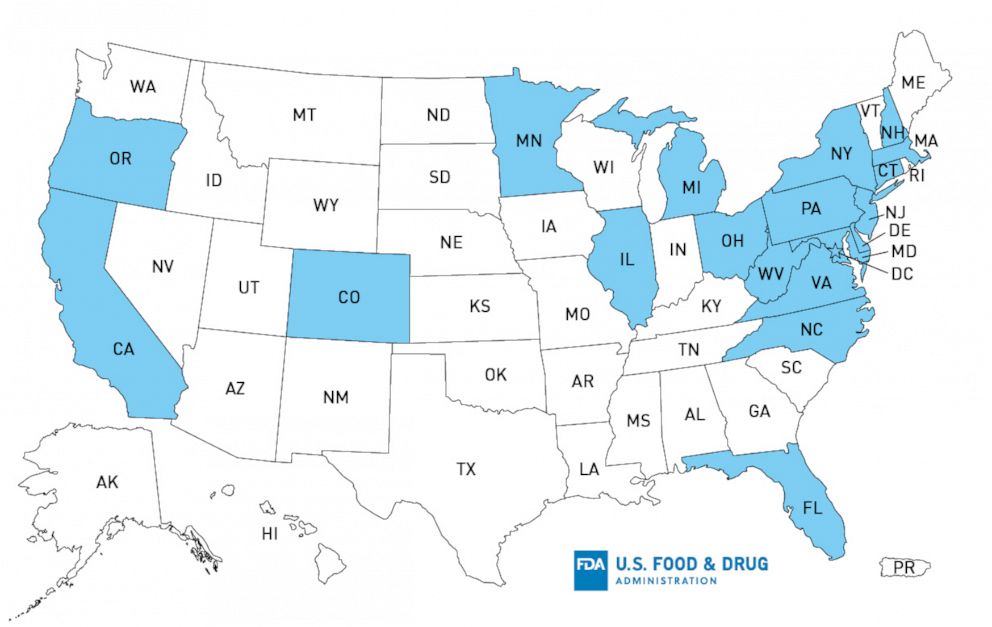 Because ice cream has a long shelf life and could still be in freezers, the agency urged consumers, restaurants, and retailers to check freezers and "throw away any recalled ice cream products or return to place of purchase for a full refund."
Real Kosher Ice Cream has temporarily stopped production of these products.
Real Kosher Ice Cream's Soft Serve On The Go team did not immediately respond to ABC News' request for comment.
The FDA investigation is ongoing and updates to the advisory will be provided here as they become available.
Symptoms, side effects of Listeria monocytogenes
According to the CDC, listeria can cause severe illness "when the bacteria spread beyond the gut to other parts of the body" after a person consumes contaminated food. Those at higher risk include pregnant people, those aged 65 or older, or anyone who has a weakened immune system, the CDC says.
"For people who are pregnant, Listeria can cause pregnancy loss, premature birth, or a life-threatening infection in their newborn," the CDC states on its website. "For people who are 65 years or older or who have a weakened immune system, Listeria often results in hospitalization and sometimes death."
Other people can be infected with listeria, but rarely become seriously ill, according to the FDA.
According to the CDC, anyone infected with listeria may experience "mild food poisoning symptoms" such as diarrhea or fever, and many recover without antibiotic treatment.