Lowcountry cuisine is steeped in a rich, yet complicated history with ingredients that made it to the states from Africa during the slave trade and techniques that created a unique culinary footprint in the Southeast that has stood the test of time.
The foodways of the South Carolina and Georgia coasts are heavily influenced by traditional African dishes and Gullah Geechee culture that utilize both foods that came to this country with the earliest arrivals of African people and ingredients indigenous to the Americas.
The history of Lowcountry cooking and ingredients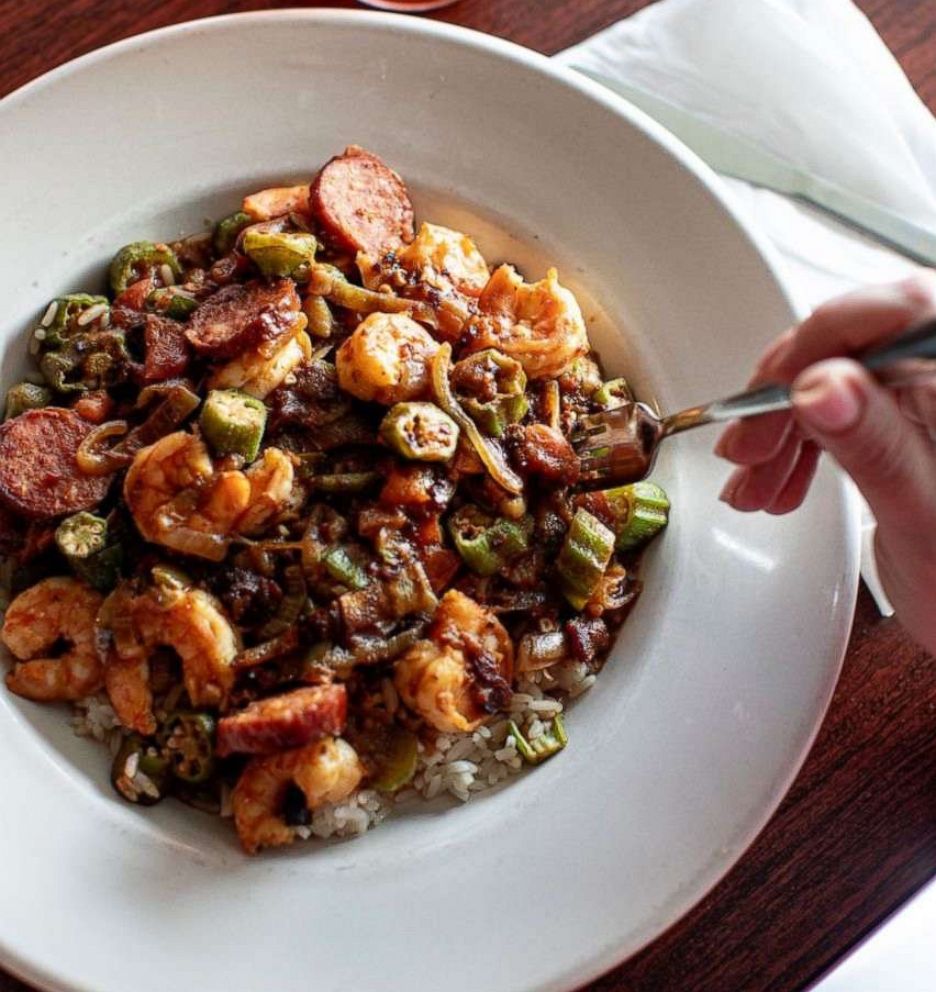 Dishes commonly seen on menus in the area today, like shrimp with brown gravy over grits or okra stew, combine creole and African origins for a flavor profile distinct to the region.
"During the transatlantic slave trade, those slaves brought over Benne seeds, which are sesame seeds. They brought over a lot of the foods and traditions from West Africa, including tomato-based foods and stews," Charleston, South Carolina-based cook Kardea Brown told "Good Morning America."
Brown, known for her Lowcountry dishes and lighter Gullah fare on her TV series "Delicious Miss Brown," said her family recipes celebrate their heritage and follow a common mantra: "'We live by the land and by the sea,' which means whatever we grow, we eat -- a lot of in-season vegetables and seafood."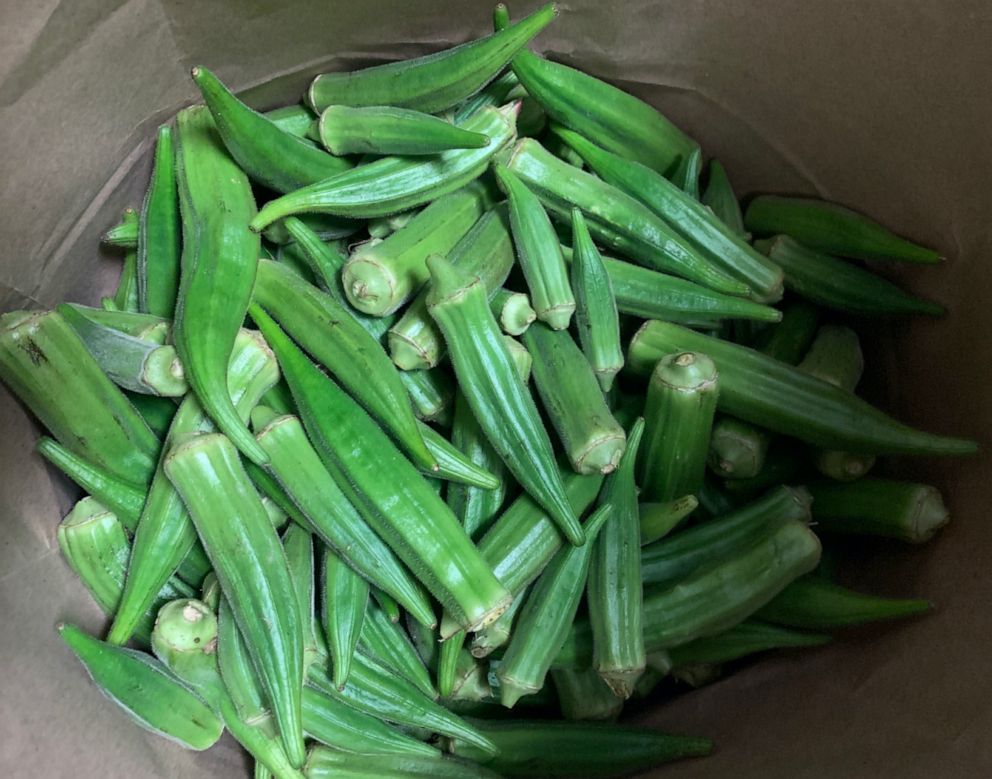 "Our food is very different than your standard soul food. A lot of our foods are vegetable-based, very one-pot-focused dishes. We're known for our red rice," she said of her most-made recipe, a sister dish to the well-known West African meal, Jollof rice. "Made with Carolina gold rice, tomatoes, sausage or smoked meat [and] our holy trinity -- bell pepper, onions, celery. Our dishes are very farm to table before it was a fad."
Check out one of Brown's beloved recipes below that incorporates two staple Lowcountry ingredients: okra and shrimp.
Culinary historian and James Beard Award-winner Michael W. Twitty told "GMA" that the centuries-old dishes and ingredients are a link to both people's heritage and a part of history.
"Lowcountry cuisine is over 350 years old and it's one of the most diverse in terms of its global roots," Twitty said. "Along with the food of south Louisiana, Lowcountry cuisine is perhaps the most direct connection we have to the food cultures of West and Central Africa. The rice, tomatoes, peanuts, cowpeas, okra, leafy greens, melons, hot peppers and fresh fish and shellfish are signature on both sides of the Atlantic."
Charleston native turned restaurant owner honors Lowcountry cuisine
Charleston restaurant owners Nigel Drayton and his wife Louise have served up similar dishes with their soulful menus at Nigel's Good Food for years.
Drayton's "urge to create dishes" is deeply rooted in the Lowcountry and he has leaned heavily into the cultural nuance and highlights of the cuisine.
"I grew up in downtown Charleston and really got into the scene -- my uncle was a chef -- he would cook for my great-grandmother who raised me," he told "Good Morning America." "We would cook together in the kitchen and I remember a lot of the things she came up on like stews, gravies, vegetables -- and as I grew, I created my own flare."
The staple dishes of Lowcountry that Drayton said are quintessential in Charleston "derives from Creole and African origins."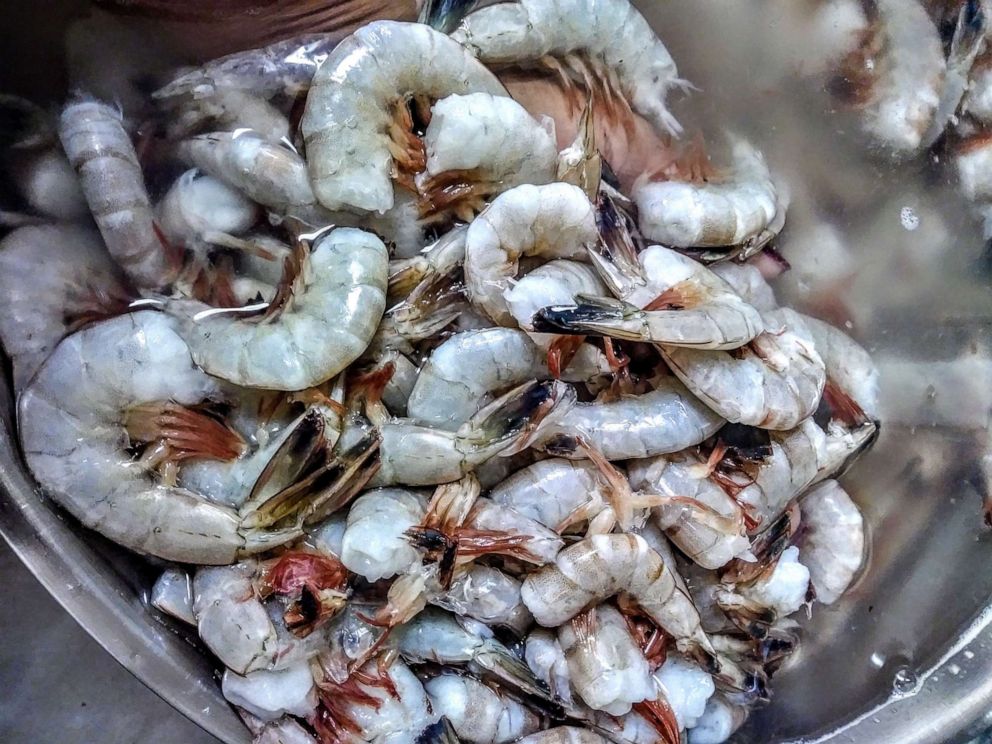 "When you go places like New Orleans or Savannah, [Georgia], you see a lot of things that resemble each other. In New Orleans, it would be more like shrimp etouffee, but in Charleston, we do shrimp and gravy over grits with a brown gravy," Drayton said. "We use a lot of tomato, gravies, we do a lot of seafood down here."
His wife added, "I would hone in on the rice. I'm from Alabama and I don't think any other place in the country has a passion or a need for rice like it is here in Charleston. It's amazing what's done with rice."
The ingredient that Drayton said is "served with everything" has a complex history in Charleston where plantations were behind the city's early wealth and built largely on slave labor.
Lowcountry wealth and rice plantations were intertwined in Charleston. They shaped both the geography and economy, according to the South Carolina Sea Grant Consortium. But the core crop has remained a key ingredient in Lowcountry cuisine for an array of dishes.
"It's been passed down from generations and goes back to when we had to work in the fields and using what we had to make meals for families," Nigel Drayton explained of the catalyst behind Lowcountry dishes. "When I was growing up, shrimp was once considered a trash food, but we transformed it into a delicacy."
Drayton recalled his grandmother getting fresh shrimp from local fisherman "that was basically given away" and said, "at the end of the day she would sit and peel shrimp all night long, then in the morning start making shrimp and gravy."
"Over the years we created other dishes out of that and kept adding to it. We would do red rice, gumbo with shrimp, or even a tomato-based okra soup with shrimp. The flavor of the shrimp just takes over to flavor so many different dishes," he said. "It's the highlighted protein that we use in Lowcountry cuisine in Charleston, especially here where it's a sweeter and less briny shrimp than other places."
"Okra is actually an African ingredient; it came with us when we came here," Drayton said. "We have two main dishes with the okra on our menu -- a brown sauce, which is a traditional gumbo, and a red sauce that's a soup form, more Creole-like."
The vibrant, green, seed-filled pods that resemble a mix between a mini cucumber and starfruit, have become a divisive vegetable for some, even among professional chefs like Tom Colicchio.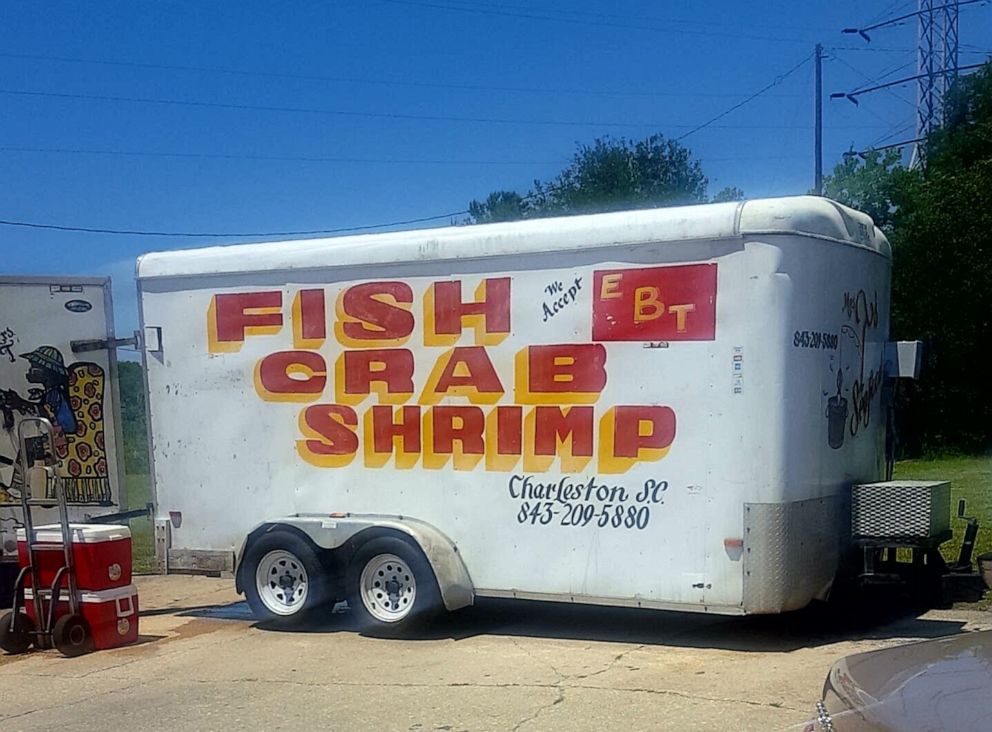 "It's all about the cooking technique when it comes to okra," Drayton explained. "The longer you cook it, the more it's broken down so you won't get that slimy effect."
How to make Kardea Brown's okra soup with shrimp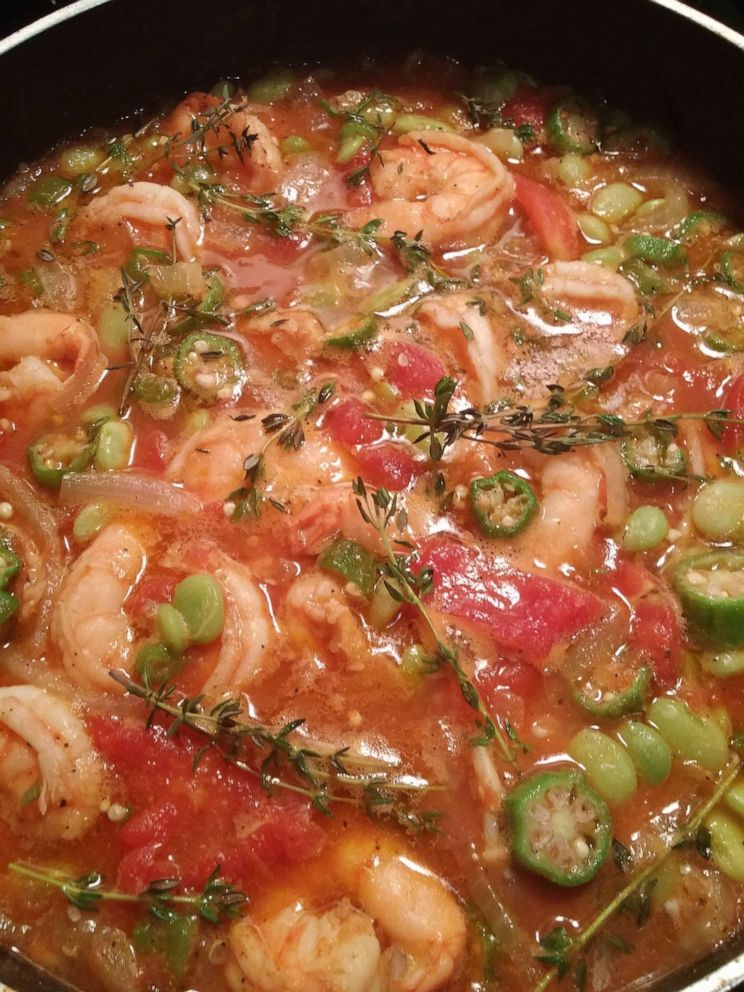 "Okra soup is a traditional tomato-based soup that originated in West Africa," Brown said. "While you can add any protein to this dish, I like using shrimp when it's in season in the Lowcountry because it pairs really well with the okra."
Total: 1 hr 50 min
Active: 30 min
Yield: 10 servings
Ingredients
Shrimp broth:
2 cups medium shrimp, peeled and deveined, shrimp reserved for the okra soup, shells cleaned in cold water and reserved for the shrimp broth
1 cup large-chopped carrot
1 cup large-chopped celery
1 cup large-chopped onion
1 tablespoon unsalted butter
1 1/2 teaspoons kosher salt
1 bay leaf
2 tablespoons olive oil
2 garlic cloves, minced
1 large onion, chopped
1 medium green bell pepper, chopped
2 tablespoons unsalted butter
2 cups fresh or thawed frozen corn
2 cups thawed frozen lima beans
1 cup diced fresh Roma tomatoes
One 28-ounce can diced tomatoes
Kosher salt and freshly ground black pepper
2 1/2 cups sliced fresh or thawed frozen okra
1 teaspoon ground ginger
Juice of 1/2 lemon
Steamed rice, for serving, optional
Directions
For the shrimp broth: Put the shrimp shells, carrots, celery, onions, butter, salt, bay leaf and 10 cups water in a large pot. Bring to a boil for 5 minutes. Reduce the heat and simmer, covered, for about 45 minutes, making sure to skim off and discard any impurities that rise to the top.
Strain the liquid, reserving 3 cups of the broth for the okra soup. Reserve the additional broth for another use.
For the okra soup: Heat a large gumbo pot or Dutch oven over medium-high heat, add the olive oil, garlic, onions, green peppers and 1 tablespoon of the butter and saute until the vegetables soften.
Next, add the corn, lima beans and Roma tomatoes and mix together. Add the canned diced tomatoes and reserved 3 cups shrimp broth, stir, cover, bring to a simmer and cook for about 20 minutes. While the soup is simmering, melt the remaining tablespoon of butter in a medium skillet, add the reserved shrimp and season with salt and pepper. Cook until the shrimp begin to turn pink. Add the okra, ground ginger and lemon juice, stir to mix and then cook until the okra and shrimp are cooked through.
Once the soup has simmered for 20 minutes, add the shrimp and okra mixture to the soup. Cover and cook for an additional 10 minutes. Stir the soup, then serve over rice (or enjoy it without rice).
Recipe reprinted with permission courtesy of Kardea Brown.