Whether you're team juice or team smoothie, we can all agree that cold and liquified is a great way to get your greens.
This recipe from Just a Taste food blogger and recipe developer Kelly Senyei takes the nutrient-rich concoction to the next level by freezing it in popsicle form, that's perfect on a hot summer day.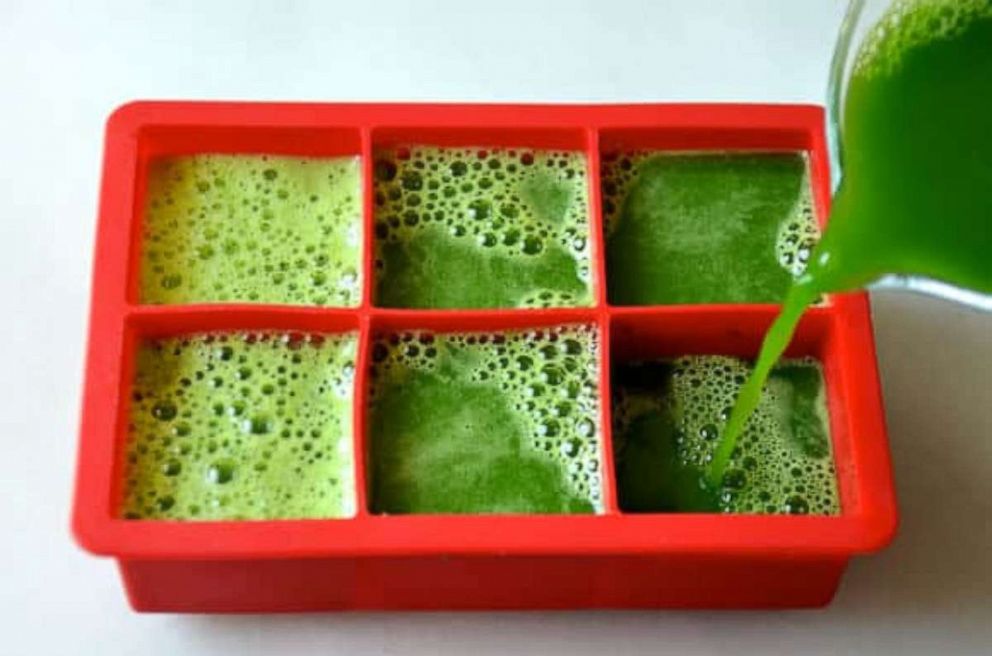 Check out these green juice popsicles that are easy to make ahead, freeze and enjoy without the fuss of a bottle or straws.
Green Juice Popsicles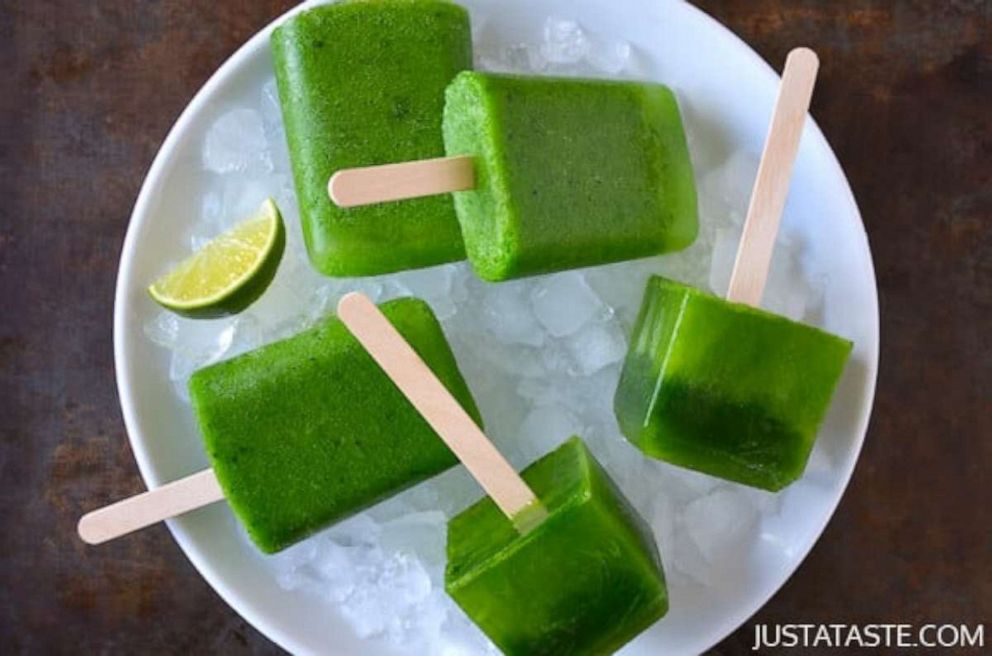 Ingredients
1 cup water
2 1/2 cups kale
2 green apples, cored
1 cup diced pineapple
1/2 cup parsley leaves
1 medium cucumber, quartered
2 celery stalks, roughly chopped
2 tablespoons lemon juice
2 tablespoons agave nectar or honey (optional)
Directions
Add all of the ingredients into the blender jug in the order in which they are listed. Blend the ingredients on the highest level setting, such as "liquefy," until the juice is well-blended. (It will be the consistency of a smoothie.)
Divide the mixture between the popsicle molds, filling them 3/4 full.
Freeze the popsicles for 30 minutes to 1 hour, just until they are semi-firm. Insert the popsicle sticks and continue freezing the popsicles until they are frozen solid, at least 6 hours.
When ready to serve, run warm water over the exterior of the molds and carefully pull on the sticks to release the popsicles from the molds.
Kelly's Notes:
If you prefer popsicles sans the pulp, strain the mixture through a fine mesh sieve before pouring the resulting green juice into the popsicle molds. The leftover pulp can be used in many other dishes, including quickbreads and veggie-flavored cream cheese.
Recipe reprinted with courtesy from Just a Taste.