Easy DIY projects to spruce up your yard this summer
Summer is here, and for almost everyone, that means more time spent outside in gorgeous weather.
But if the scenery around the outside of your home suffers from clutter or isn't very inviting, you may think twice about bringing attention to your place.
Thankfully, Jasmine Roth, the host of HGTV's "Hidden Potential," has some helpful ideas. Her "outdoor upgrades" feature easy instructions for DIY projects that will instantly spruce up your space and make it more welcoming.
Make your own hammock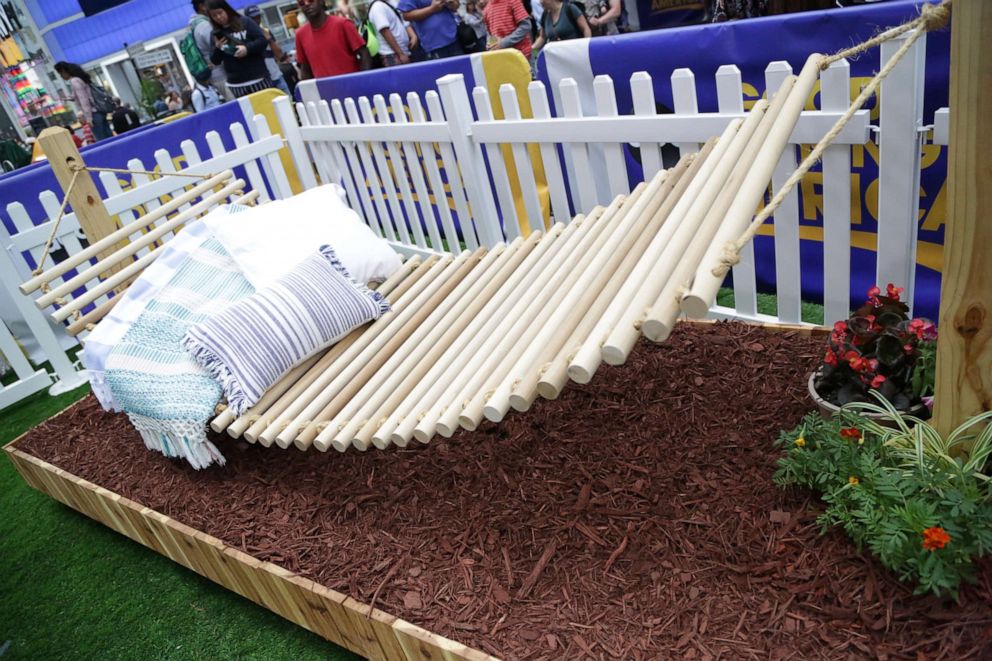 What you'll need:
Closet rods (120-inch/10-foot rod, cut into three 40-inch pieces)
Heavy-duty rope
Drill
Drill bit
Hammock base
Instructions:
Start with closet rods, which are the perfect shape for this project. The most cost-effective choice is the 120-inch (10-foot) rods, which should be cut down to three 40-inch pieces.
Next, drill holes 3 inches from each end of the closet rods.
Then, run rope through the drilled holes and knot it before stringing the next rod.
Afterward, tie the end ropes together to form a triangular shape, and then tie off to post.
Your hammock can be more permanent if you set posts with concrete or have two perfectly positioned trees. Otherwise, you can even use a pre-made hammock base if it's sturdy enough to handle the weight.
Finish off the hammock with a throw, cushions or whatever else you need to make it fit your style.
Make your own scooter parking stand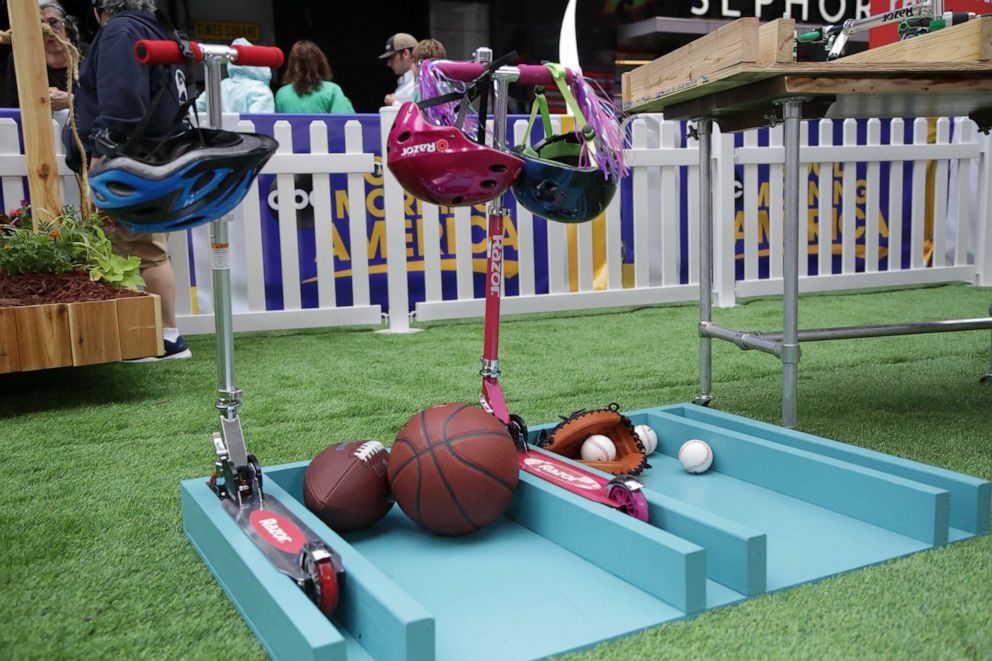 What you'll need:
Plywood (4-foot-by-3-foot-8-inch)
7 Pressure-treated 2x4s
Industrial-strength glue
Drill
Screws
Exterior deck paint
Instructions:
A 4-foot-by-3-foot-8-inch piece of plywood can accommodate three scooters. Use the pressure treated 2x4s to create a channel to fit the base of the scooter. Channels should be snug but not tight.
Glue and screw a header board to the plywood and attach six 2x4s perpendicularly, gluing and screwing them evenly.
If needed, wider 2x wood (such as 2x10s) can be used for small bikes.
Lastly, once you've chosen it, apply your paint color (again, use exterior deck paint for durability) and then place the scooter parking stand in your yard.
Add a basket to your mailbox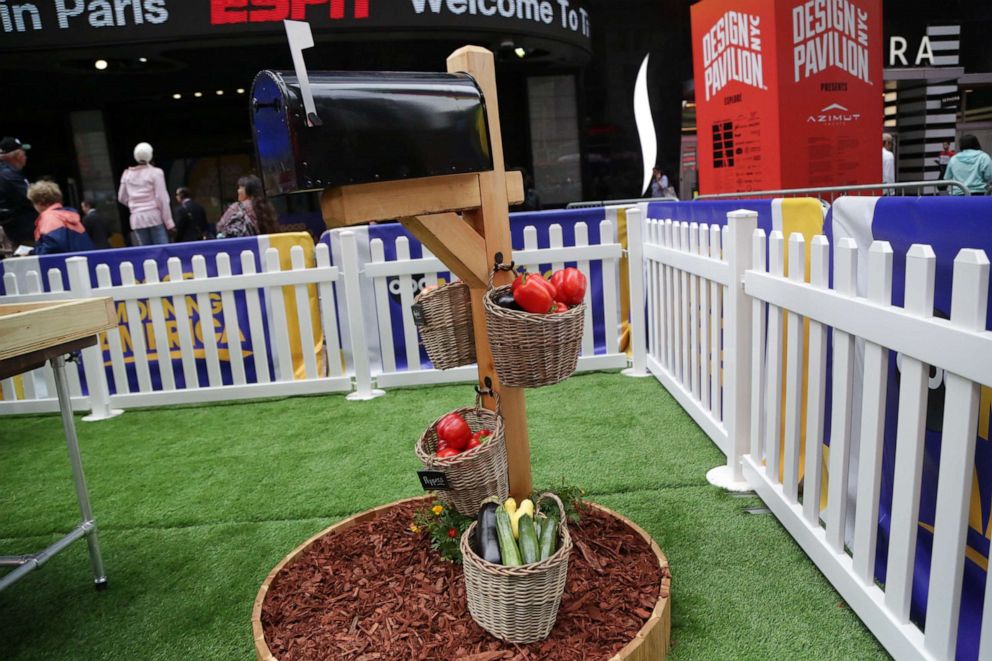 What you'll need:
Hooks
Baskets
Labels
Instructions:
Screw hooks to your mailbox post or to your fence, if you don't have a pole-mounted mailbox.
Then, hang the baskets from the hooks.
Fill the baskets with your latest crops and label the contents of each basket. You can also encourage your neighbors to plant different items so you can all share and swap.