Teachers discuss their viral back-to-school 'Old Town Road' parody
A Michigan high school is kicking off the new school year with a parody of Lil Nas X and Billy Ray Cyrus' hit, "Old Town Road."
The footage has racked up over 160,000 views in three days after being posted to YouTube by the staff of Swartz Creek High School.
"Lil Nas X is a genius and obviously he made a masterpiece here," principal Jim Kitchen told "Good Morning America." "It was No. 1 on the charts for a long time and so there's no better song to use than this one to really connect with students and families."
The video, titled "Hometown Road," features students, teachers and even superintendent Ben Mainka dancing along to their version of the popular country rap tune.
"We have just been humbled and honored and blessed by the response from people within our community and even outside," Mainka told "GMA."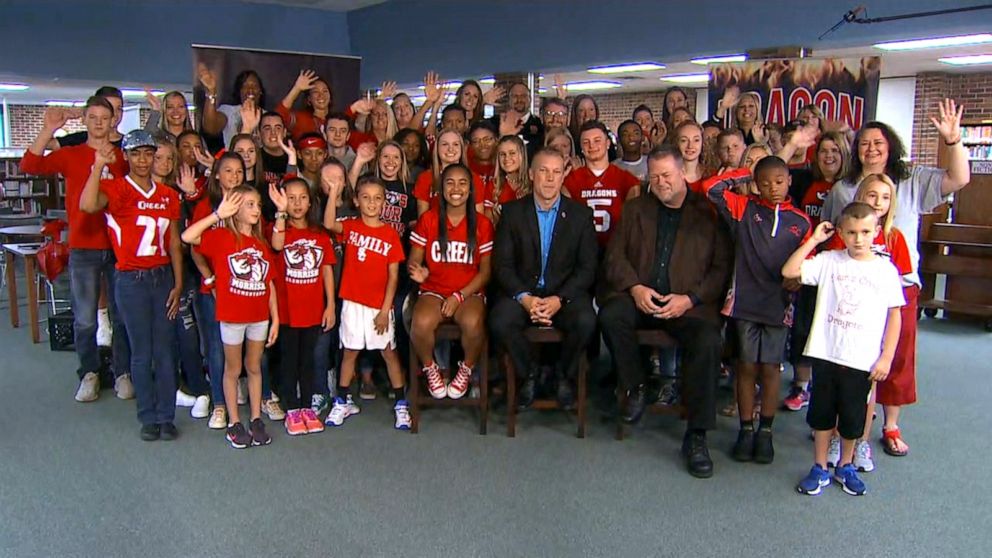 Mackenzie Brown, a student who appeared in the video, said the music video makes coming back to school a fun experience.
"The administrators are amazing and I think these videos really engage our community," she said.
Kitchen said the school would love to hear what Lil Nas X and Billy Ray Cyrus think of their parody.
"If they're listening, I would love to meet them," he added.