A renowned university a cappella group has found a creative way to remain in sync amid coronavirus social distancing.
The Vanderbilt Melodores, known for being the season 5 champions of "The Sing Off," decided their season wasn't over just yet despite Vanderbilt University canceling all in-person classes and campus activities.
"As a senior in the group, having my senior concert canceled and not having a chance to celebrate the last four years, it was definitely devastating," said group musical director and university senior, Matt Zhang.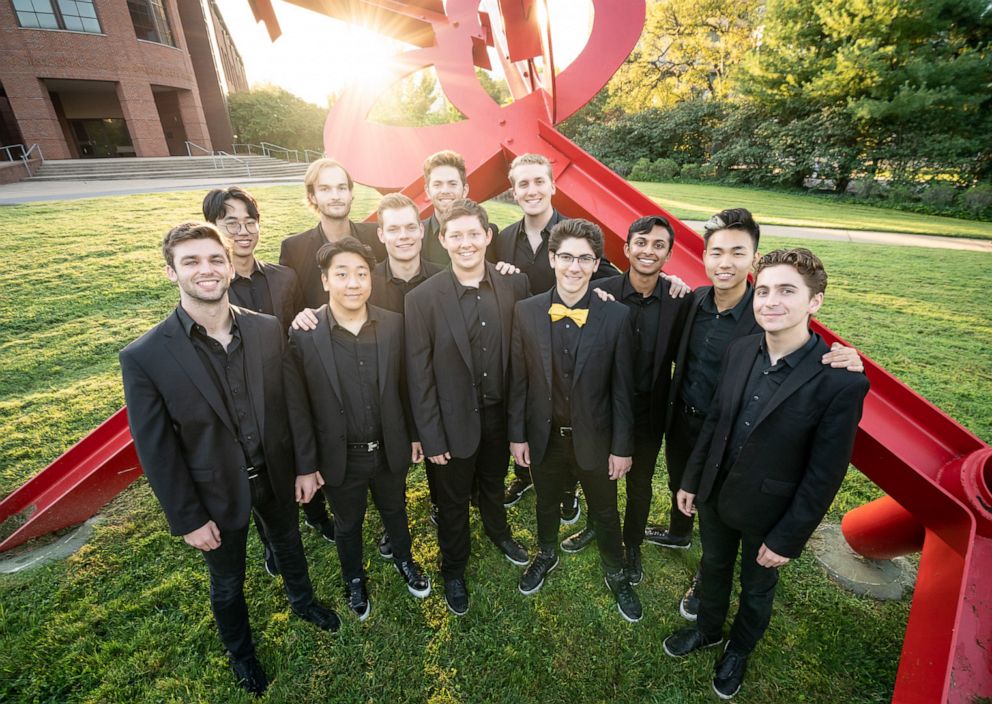 Before the university dismissal, the group's spring break tour to China was canceled in January due to coronavirus.
"COVID-19 has kind of been following us all year," said Zhang. "We had to pivot really quickly and ended up conducting our spring tour along the west coast between San Francisco and Los Angeles [the first week of March]."
On March 21, the group teamed up to record their original rendition of Justin Timberlake's song, "Pusher Love Girl," which they were to perform during their spring concert series.
The video was posted on TikTok, Instagram, Twitter and Facebook. On Facebook alone, the video has already reached 14,000 likes and the number continues to grow.
For the group which requires a 6 to 12 hour (or more) weekly commitment, the video performance was a way to make the best out of a tough situation, said Zhang.
"The Melodores is such a huge part of all our lives," said freshman Akash Gururaja. "So to have that just cut out was a big shock."
Vanderbilt grad Shaan Ramaprasad, 23, was part of the group that pieced together the video performance, making it look like a Zoom conference call.
"We were all a little apprehensive whether or not it would work because it was all done on iPhone cameras," said Ramaprasad. "I can't believe it actually worked."
"Seeing all the comments, I feel like we're inspiring a lot of other groups like us around the country to do the same type of work and it's not often you get to see how much influence you can have on the world," said freshman beatboxer Jacob Friedmann.
"We can still create and connect online. It's remarkable and I'm forever grateful for it. These guys are my world and I've really found my home. It's cool to see that it's still my home over, however, many miles we are away from each other," Friedmann added.