13-year-old who struggled with stutter starts book club
A 13-year-old has started a youth-led book club program to help empower boys through African-American literacy.
Sidney Keys III told "Good Morning America" that his idea to create Books N Bros was born from his own setbacks and struggles.
"I used to have a really bad stutter in elementary school and I would get teased for it," he said. "Reading was kind of my escape from my stutter because in my head I was able to visualize things -- and play out all the events clearly."
He said he wanted to start up Books N Bros "so that I could talk to other people, and especially boys, about books that I love to read because it's like a brotherhood."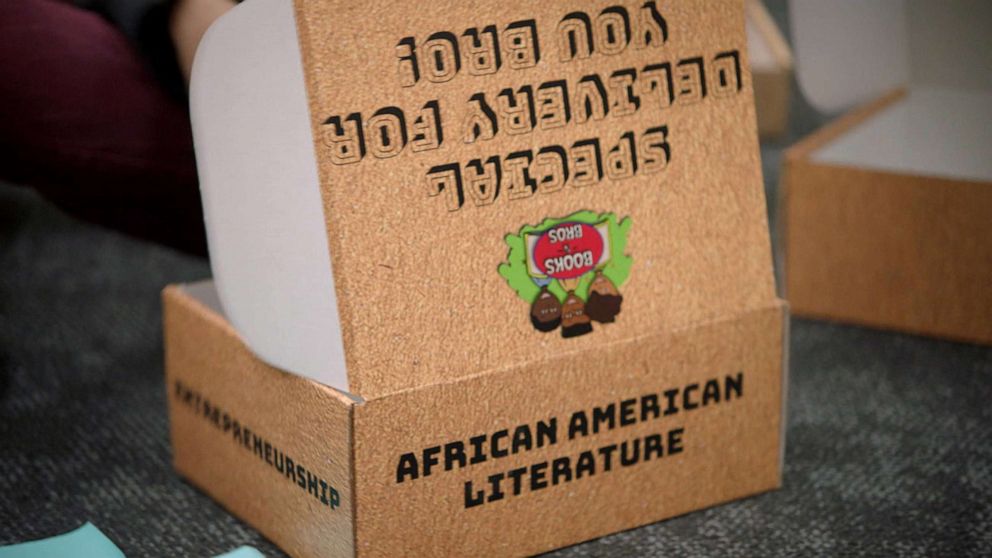 The reading club that he started at just 10 years old, with the help of his mom Winnie Caldwell, now has over 250 "bros" ages 7 to 13 from all over the U.S. and Canada.
"I'm extremely proud. He's grown into such a leader over the last few years," Caldwell said. "I remember the first time we had a meetup of seven boys and we grew from seven boys to 30 boys and he was so scared to talk in front of 30 people and since then he's spoken to a group of over 3,000 people, so he continues to amaze me."
The book club chooses works that celebrate black culture and African-American literature as well as entrepreneurship, financial literacy and more.
Marvel's Hero Project, which takes young men across the country who make positive changes in their communities and turns them into superheroes, selected Keys to be featured in the Disney+ series.
The St. Louis native was dubbed "hydrospectacular Sidney" and called the experience "really surreal seeing myself as a Marvel superhero."
"I always wanted to read books that had characters that looked like me but I never thought that I'd see a comic book with me in it," Keys said, beaming with excitement. "It's really awesome, especially the reaction from my friends and teachers all call me my superhero name at school."
As for the future of Books N Bros, Keys and his mom hope to expand the program's reach throughout the country.
"Getting Books N Bros in schools across America, we don't want transportation to be an issue for getting that physical brotherhood and bond," he explained.
His mom added that they "didn't want financial hindrances to be an issue."
"We noticed with a lot of the families that need Books N Bros, they can't afford to be a part of the book club, so we started the adopt a bro program so you can adopt a bro," Caldwell explained.
Random House Children's Books donated a supply of books for Keys' growing book club and Wells Fargo donated $10,000 to help them grow their cause.
"What I really enjoy is finding a book that interests me and I think that'll interest a lot of people," Sidney said. "There is a lot of blood, sweat and tears that go into Books N Bros. It just benefits so many people, that it keeps me going."