11-year-old shot by police officer after calling 911 speaks from Mississippi home
The family of Aderrien Murry, the 11-year-old boy who was shot by police on May 20 after calling 911, claimed the boy was shot without warning after he and his family members were ordered to leave their house, according to a lawsuit.
The suit, filed in Mississippi federal court on behalf of Aderrien and his mother, Nakala Murry, claims the officer who fired the gun, Greg Capers, was "reckless." It was filed after Aderrien spoke to ABC News about the incident.
"This is a claim for negligence and excessive force," said the complaint, which also named the city of Indianola, Police Chief Ronald Sampson and John Does.
"The injuries endured by all plaintiffs could have been avoided if defendants would have acquired the adequate training on how to provide proper assistance and care," the lawsuit, which was reviewed by ABC News, said. "However, as a result of the defendants, deliberate indifference, reckless disregard and gross negligence, plaintiffs sustained injuries and damages."
The complaint alleges that Capers arrived at the home with his firearm drawn and that he fired at Aderrien without warning as the boy emerged from the room.
Indianola Mayor Ken Featherstone and the Indianola Police Department did not immediately respond to ABC News' request for comment.
ABC News has also attempted to reach the officers directly.
Before his family announced the suit, Aderrien spoke out about the harrowing experience in an exclusive interview that aired on "Good Morning America" and "GMA3" on Tuesday.
"I came out of the room like this," Aderrien said with his hands above his head as he reflected on the incident in an interview with "GMA3" co-anchor DeMarco Morgan.
"It felt like a Taser, like a big punch to the chest," he added.
Aderrien said that he ran to his mother, who was standing outside, after he got shot.
"I was bleeding -- bleeding from my mouth. Then I would just remember singing a song," he said.
Asked what song he was singing, Aderrien said, "No weapon formed against me -- prosper shall."
The line is a reference to a Bible verse, Isaiah 54:17: "No weapon that is formed against thee shall prosper."
Murry previously told "GMA3" in an interview that aired on Thursday that her son was shot in the chest by a police officer who responded to their home in Indianola, Mississippi in the early morning hours of May 20 after her son called 911. Murry is now calling for the officer to be fired.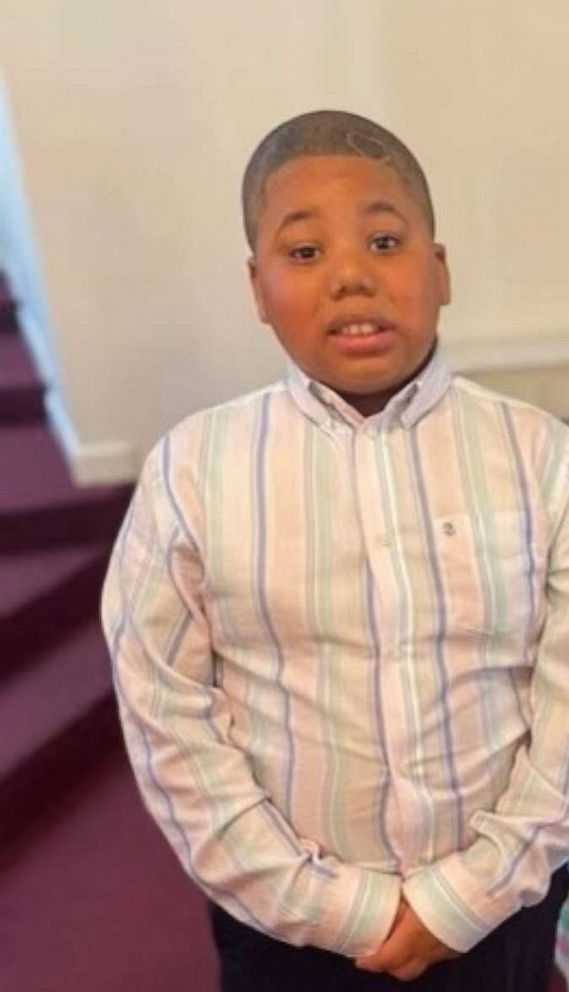 Murry told ABC News she gave Aderrien the phone and asked him to call his grandmother after she said she woke up around 4 a.m., heard a knock on the window and saw her ex-boyfriend standing outside.
"I noticed he was kind of irate. And from dealing with him in the past, I know the irate version of him, what it could lead to," she told "GMA3."
ABC News has reached out to the ex-boyfriend but a request for comment was not immediately returned.
According to Murry, Aderrien first called the police and then he called his grandmother, who also called 911.
She explained that two officers responded to their home in Indianola, and her daughter's father asked her not to open the door as police tried to break in.
"I heard a shot and I saw my son run out toward where we were," she said recalling the shooting.
"[Aderrien] fell, bleeding," Murry added.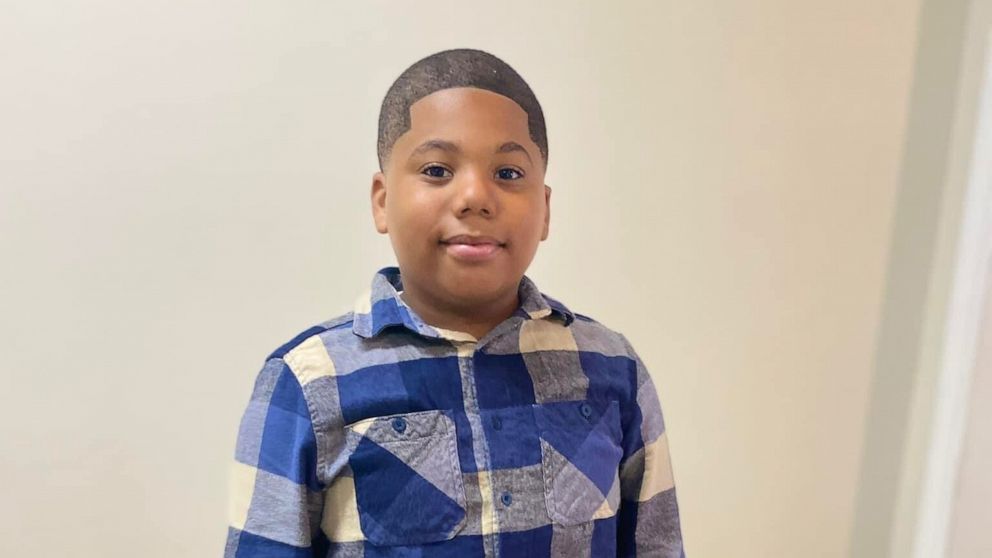 Featherstone told ABC News that officer Capers fired the shot that hit Aderrien. Capers was later suspended, Featherstone said.
The Indianola Police Department declined to comment.
Aderrien was rushed to the hospital where doctors discovered a bullet had collapsed his lung and cut his liver, according to the family.
According to the Mississippi Bureau of Investigation, which is investigating the incident, officers responded to a domestic disturbance at the home and a minor was significantly hurt from an "officer-involved shooting."
The results of the investigation will be shared with the Mississippi Attorney General's Office, the agency said.
Asked about the status of the investigation, the Mississippi District Attorney's Office referred all inquiries to the Mississippi Attorney General's Office.
"The Mississippi Attorney General's Office is tasked with reviewing and prosecuting all office- involved shootings. That being the case, we do not have any comment nor involvement in this investigation nor prosecution," the DA's office told ABC News.
The Mississippi Attorney General's Office did not respond to ABC News' request for comment.
Murry family attorney Carlos Moore told ABC News this incident is an example of excessive force.
"With living in the South, Mississippi, especially, sometimes you feel that you can trust the police a little more when they [are] your own color, your own race," Moore said, referring to the fact that Capers is Black. "But now this man, this young boy, would never trust law enforcement again."
Aderrien said he now wants to be a doctor. When asked if it was because of his life-saving care, Aderrien replied, "Well, not only them. As I said, it was God that saved my life and I truly truly believe that."
Although she's calling for the officer who shot her son to be fired, Murry said she does not "hate him."
"You know, I'm not angry," she told ABC News. "I'm so much over filled with joy at the fact that my son is alive that I don't -- I don't have room for anger right now. I want justice to be served."
ABC News' Katie O'Brien, Kimberly Ruiz and Emily Shapiro contributed to this report.