Brett Kavanaugh 'has faith' and 'hanging in there' as Senate scrutinizes FBI report and weighs his confirmation, friend says
Kavanaugh high school friend reacts to investigation
Supreme Court nominee Brett Kavanaugh is "hanging in there," a high school friend said Thursday, as U.S. senators review an FBI report from its follow-up investigation into allegations of sexual misconduct against the judge.
"He has faith and, again, he has a conscience," Suzanne Matan, a longtime friend of Kavanaugh, told ABC News chief anchor George Stephanopoulos on "Good Morning America' Thursday.
Matan has spoken with the nominee since his tense and, at times, explosive Capitol Hill testimony last week, she said, adding that if there were any "inkling" of truth to the allegations of sexual assault by Christine Blasey Ford, who says he attacked her in high school, or Deborah Ramirez, who alleged a drunken Kavanaugh exposed himself to her in college at Yale University, he would have pulled his nomination.
"Any inkling of any of these allegations or his — this character was true, he would have withdrawn," she said. "He's not going to do that because he is a kind, honorable, good person that deserves to be on the Supreme Court."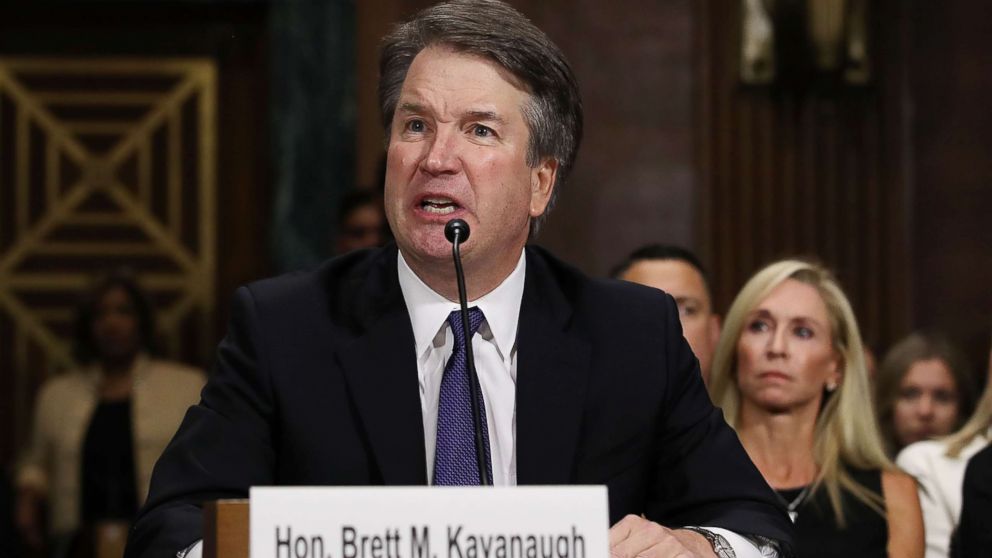 Both Ford and Kavanaugh testified before the Senate Judiciary Committee last Thursday, and Matan had a front-row seat for the emotionally charged hearing. Sitting right behind Kavanaugh, his former classmate said the mood in the room was "intense."
"It was intense," she said. "I was sitting inches from him and I could feel and see a man that stood firmly in his belief of, you know, his innocence and his qualifications to be a judge.
"He's an honorable man," Matan added. "He was defending himself and he's been smeared. His character has been smeared in front of his wife, his two young daughters, his parents, his friends, his peers, the entire nation and I think that would be difficult for anybody to face and I think he handled it quite well."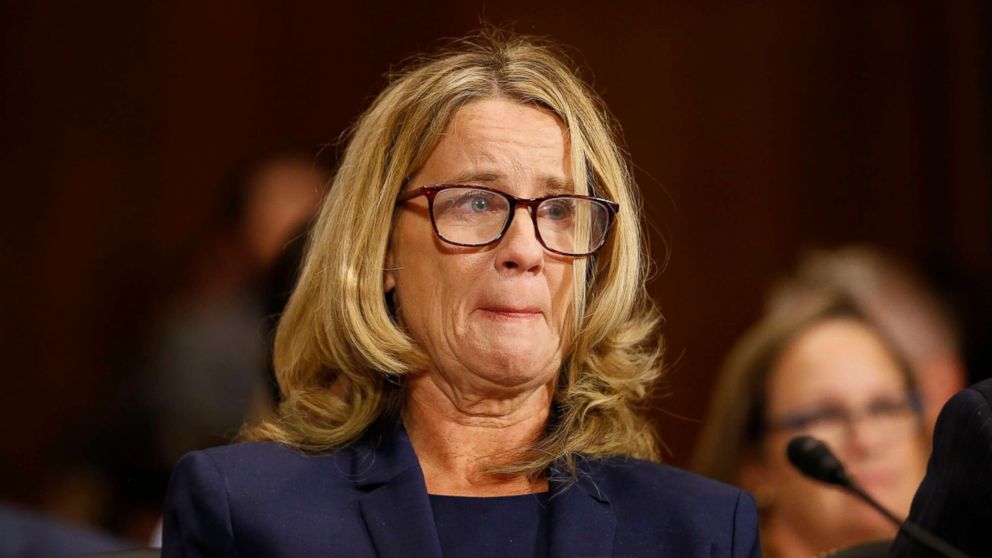 Staunchly defending Kavanaugh's character, Matan said she saw him "regularly" in high school and rebutted the image of a 17-year-old Kavanaugh as a loud or aggressive drunk.
"He's not that guy," she said. "I'm telling you. Did he drink? Yes. Did he take it too far? No.
"He had aspirations even back then to get into an Ivy League school, to go to law school and follow in the footsteps of his mother and be a judge," she added. "He was smart enough to know the consequences of doing anything that would jeopardize his dreams to disappoint his parents. He's not that guy."
While Matan believes "something" happened to Ford, she said, Kavanaugh didn't do it.
"I mean, all I can speak to is that the allegations that Dr. Ford brought forward lacked proof," she said. "I believe that something happened to her. But I believe that it did not involve Brett or the other players that she pointed out."
After President Donald Trump mocked Ford at a campaign rally Tuesday night in Mississippi, before a crowd chanting "we want Kavanaugh," Matan dodged a question on the president's performance.
"I'm not here to comment on the president," she said. "I'm really here because I have firsthand knowledge of Brett and, you know, from back in high school through today."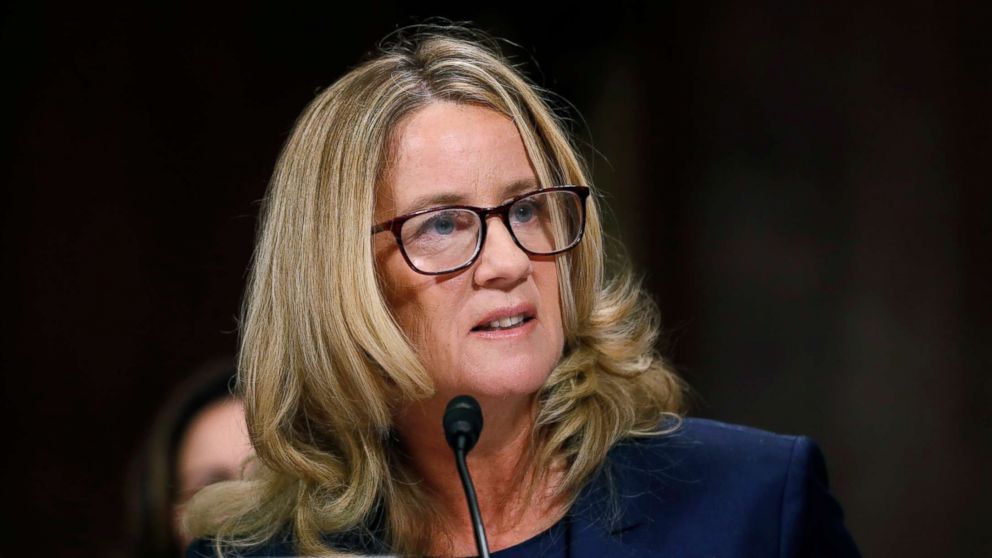 Earlier this week, The New York Times obtained a copy of a 1983 letter written by Kavanaugh around the same time Ford said the alleged assault occurred.
"It would probably be a good idea on Sat. the 18th to warn the neighbors that we're loud, obnoxious drunks with prolific pukers among us," the letter reads, in part.
Matan said, "I was the group of girls that spent that week with him, One of my first reactions after reading that letter was that he — he's that guy, the responsible one that organized, delegated."
"Then my second response was, that's an 18-year-old boy writing to other 18-year-old boys, hamming it up for a big trip that was a tradition from our area to go to the beach," she added.
The New York Times noted that Kavanaugh declined to comment, other than to say of his letter: "This is a note I wrote to organize 'Beach Week' in the summer of 1983."
The day after the hearing, the White House, at the urging of the Judiciary Committee, directed the FBI to look into what the committee deemed as "credible" allegations of sexual assault, with a looming deadline of one week. The investigation wrapped up late Wednesday and it was delivered to the White House, which received it Wednesday night, according to a statement from deputy White House press secretary Raj Shah.
After reviewing the FBI's report, Judiciary Committee chairman Sen. Chuck Grassley, R-Iowa, confirmed Thursday morning that the members of the committee received the report, which was transmitted to the Senate.
An administration official familiar with the White House's review of the FBI report told ABC News they are confident that nothing included in the report should sink Kavanaugh's nomination.
"We want to be careful not to fully characterize what is in the report, but we are going full steam ahead and have full confidence in his nomination," the official said. "It's fair to say if something were concerning in the report we wouldn't be."
The Senate is moving ahead with Kavanaugh's confirmation, expecting a vote to be held Saturday, at the earliest.
ABC News' Alexander Mallin contributed to this report.