17 people killed after duck boat capsized
Nine people in one family were among the 17 killed when a tourist duck boat capsized in a Missouri lake Thursday night, the governor's office said. Two other members of that family survived.
Twenty-nine passengers and two crew members were on board the amphibious craft when it plunged into 80 feet of water in Table Rock Lake near Branson as severe thunderstorms struck the area, officials said. The boat landed upright on its wheels, Stone County Sheriff Doug Rader said.
Children were among the 17 killed, officials said. Seven others were injured, one seriously, the governor's office said. The ages of the victims range from 1 to 76 years old, according to the sheriff's office.
Belinda Coleman, Glenn Coleman, Horace "Butch" Coleman, Irvin Raymond Coleman, Angela Coleman, Evan Coleman, Reece Coleman, Maxwell Coleman and Arya Coleman all perished in the tragedy, a family member told ABC News.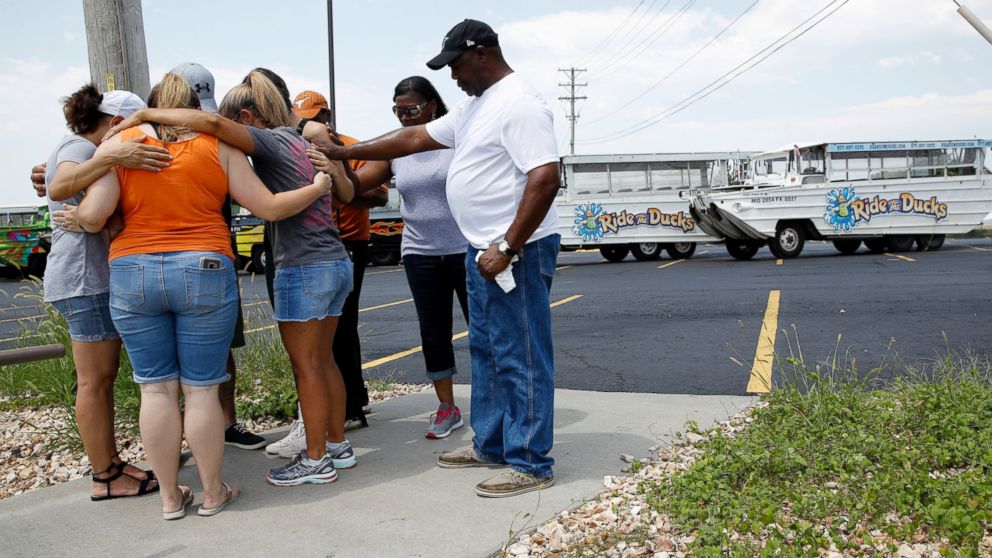 Six patients were admitted to the Cox Medical Center Branson, hospital officials said in a press conference Friday afternoon. Two adults are in critical condition, and two children are in stable condition, officials said. One child and one adult have been released.
It appeared there were life jackets on board, Rader said, but it was not yet clear how many people were wearing them.
The captain survived, while the driver did not.
A survivor of the tragedy, who lost nine of her family members in the accident, says the captain of the boat told her family not to worry about life jackets, Fox affiliate WXIN reported.
"My husband would want me to say this -- he would want the world to know that on this boat we were on, the captain had told us 'don't worry about grabbing the life jackets -- you won't need them' so nobody grabbed them as we listened to the captain as he told us to stay seated," Tia Coleman said.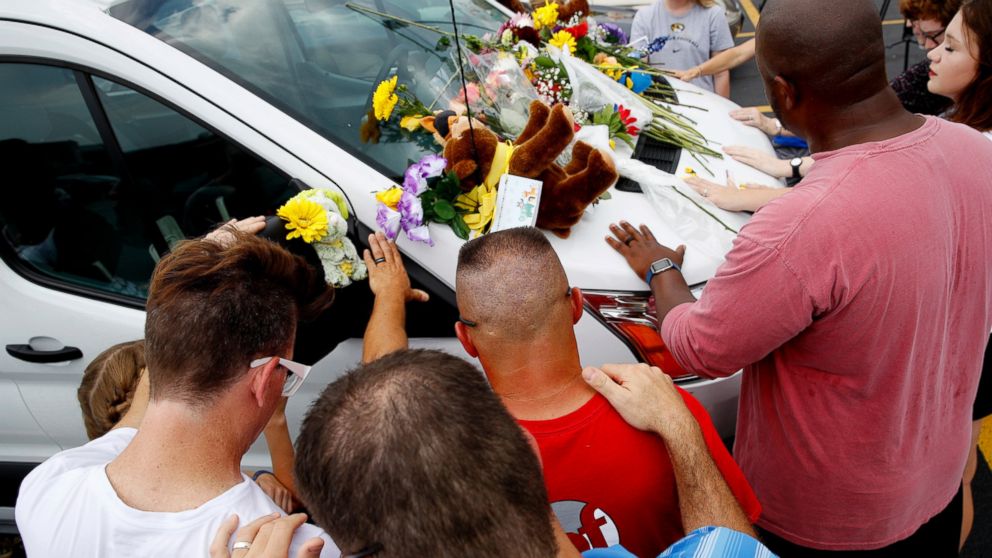 Tia Coleman also spoke to CBS affiliate KOLR from her hospital bed, telling them she lost her husband and all three of her children: Reece, Evan and Arya.
"I couldn't hear screams, it felt like I was out there on my own," Tia Coleman said. "And I was yelling, screaming and finally, I said, 'Lord, just let me die, let me die, I can't keep drowning, I just can't keep drowning.' And then I just let go."
A rescue boat ended up throwing her a life jacket and she was pulled aboard. Her 13-year-old nephew was the only other person from the family to survive, she told KOLR.
ABC News reached out to Ripley Entertainment, which owns the duck boat company, but they did not immediately respond.
An investigation is now underway.
The personal flotation devices, and whether they were worn, will "definitely be a focus of the investigation and certainly one of the questions we will be looking to ask," U.S. Coast Guard Captain Scott Stoermer said at a press conference Friday night.
The National Transportation Safety Board, which arrived at the scene Friday afternoon, said they are working to interview survivors as well as gather physical evidence. Some of the evidence will be taken back to Washington, D.C., for further analysis, according to an NTSB representative.
"We'll be working arduously to determine what happened, why it happened and how to prevent it from happening again," NTSB member Earl Weener said Friday.
Officials intent to try and salvage the vessel and are working with the owner, NTSB and experts in naval architecture to have a proper salvage plan in place. That will happen in the coming days, according to the USCG.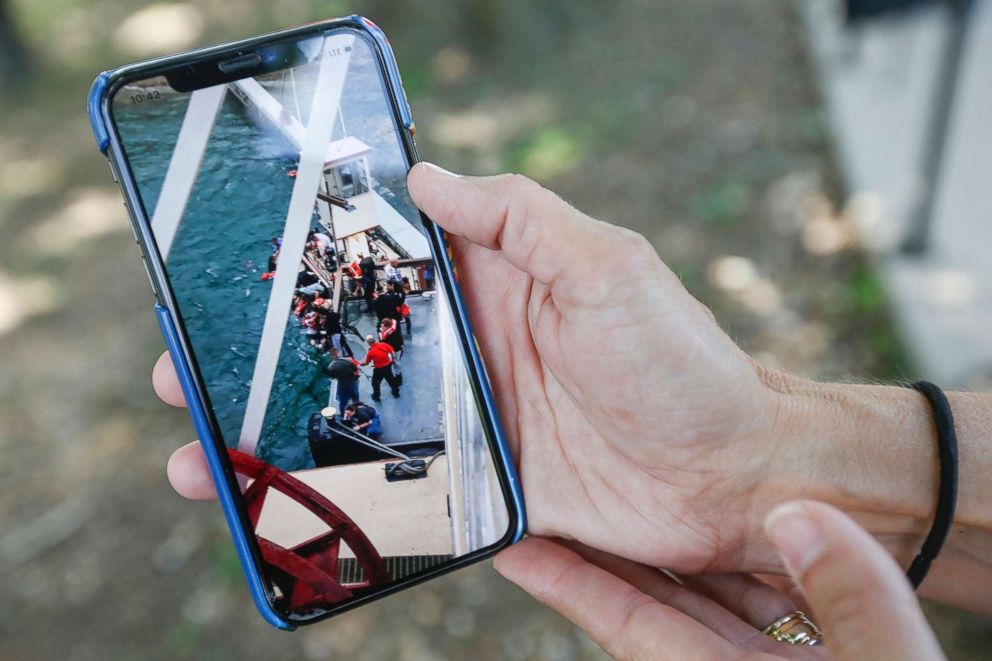 Counselors are on-hand to help survivors cope and also just be there for the "little things," she said. One counselor took a survivor with wet socks to the bathroom to help him dry them out, she said.
"While they're investigating, the thing to do is we're keeping our focus on the families, and once again keeping them in our thoughts and our prayers," Best said. "We're very resilient."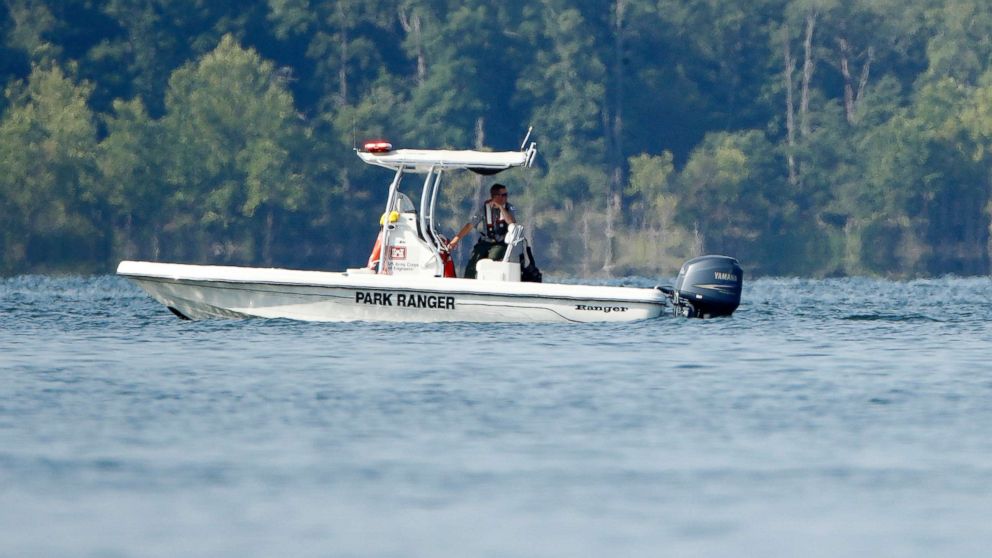 Severe evening thunderstorms, including winds in excess of 60 mph, struck the area at the time of the deadly crash. Eyewitness video showed the craft, which travels on land and water, taking on water as waves lashed at its sides.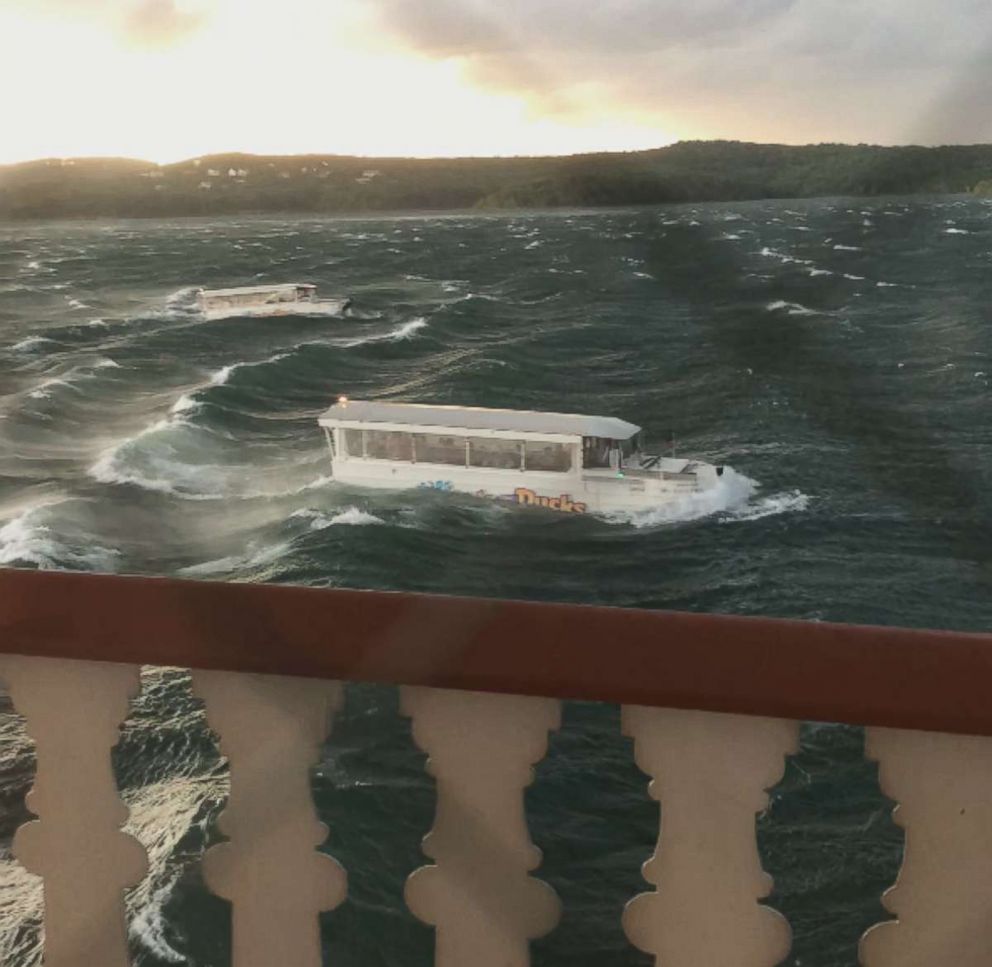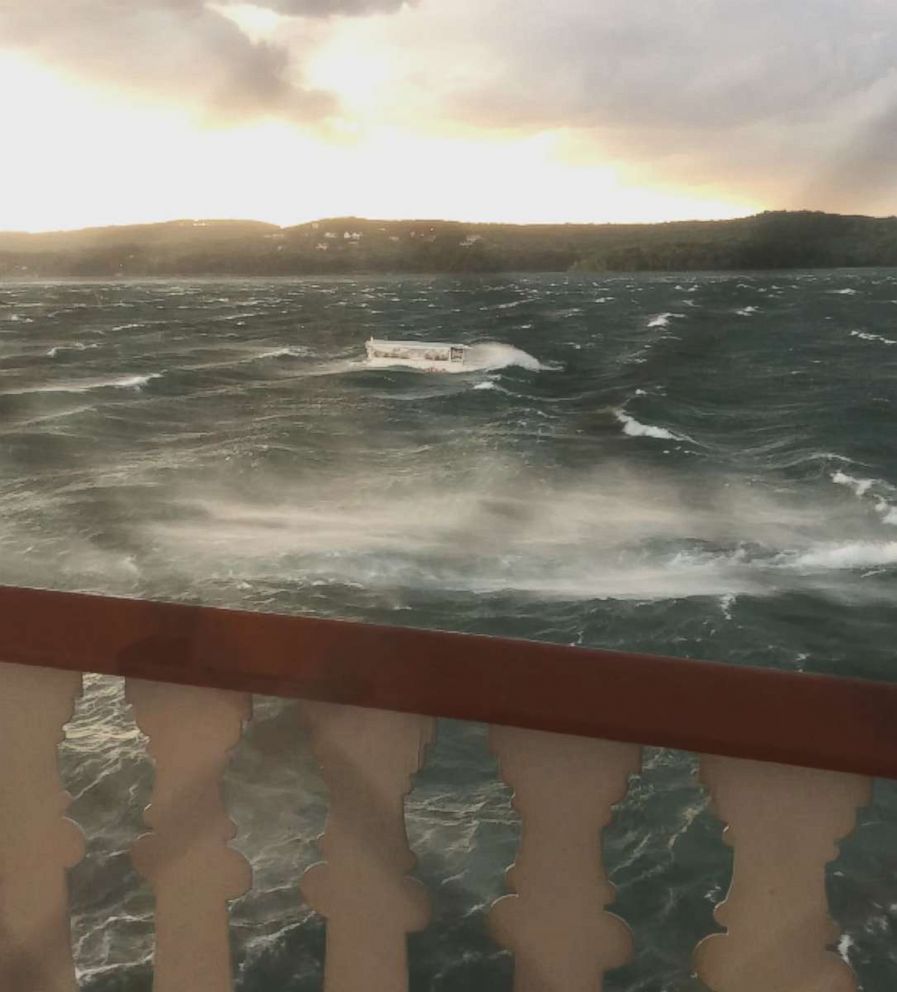 Tony Burkhart posted a video on Twitter showing the stormy conditions on the lake before the boat capsized. He said he and his wife decided not to take the tour because of the weather.
Allison Lester, who was on a nearby boat, told "Good Morning America" Friday that the waters "were rough."
"The wind really picked up bad and debris was flying everywhere," she said.
Lester's boyfriend, Trent Behr, added: "We actually heard the captain say the boat flipped or the boat was sinking."
Behr said he saw a woman lying in the water.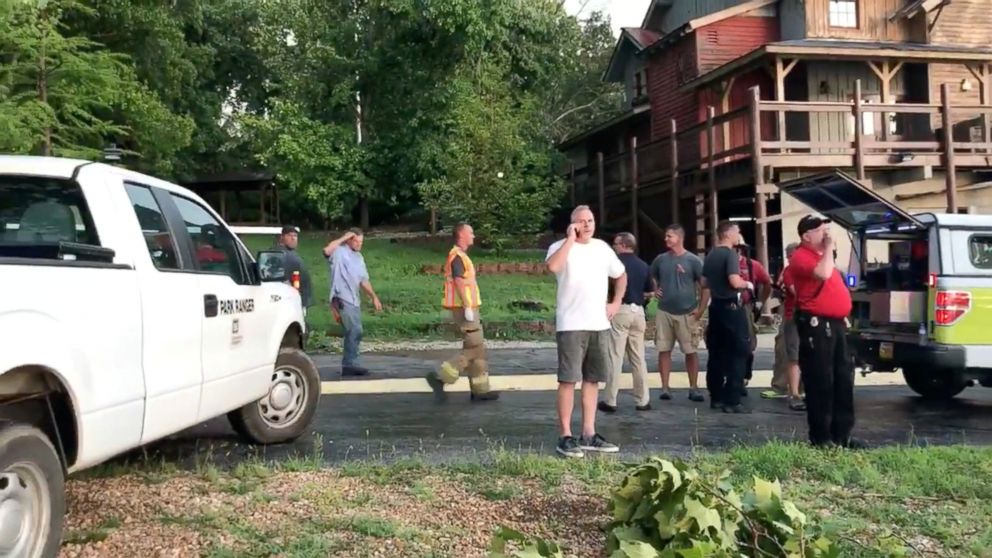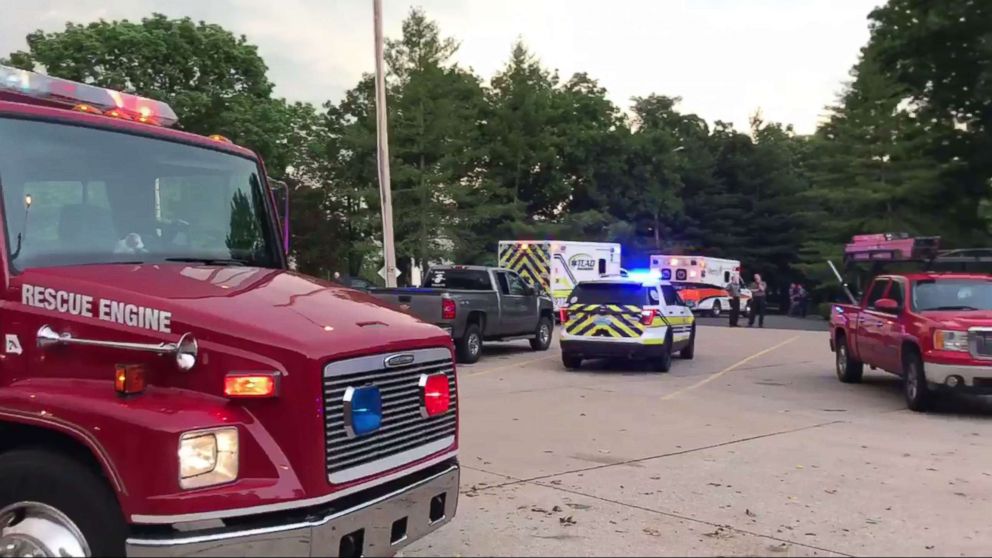 "We eventually did pull her up onto the boat," Behr said. "She was unconscious. I was about ready to start CPR and the EMT did show up at that time."
Suzanne Smagala-Potts of Ride the Ducks Branson, the company involved in the accident, said in a statement, "We are deeply saddened by the tragic accident."
"This incident has deeply affected all of us," Smagala-Potts said. "We will continue to do all we can to assist the families who were involved and the authorities as they continue with the search and rescue. The safety of our guests and employees is our number one priority."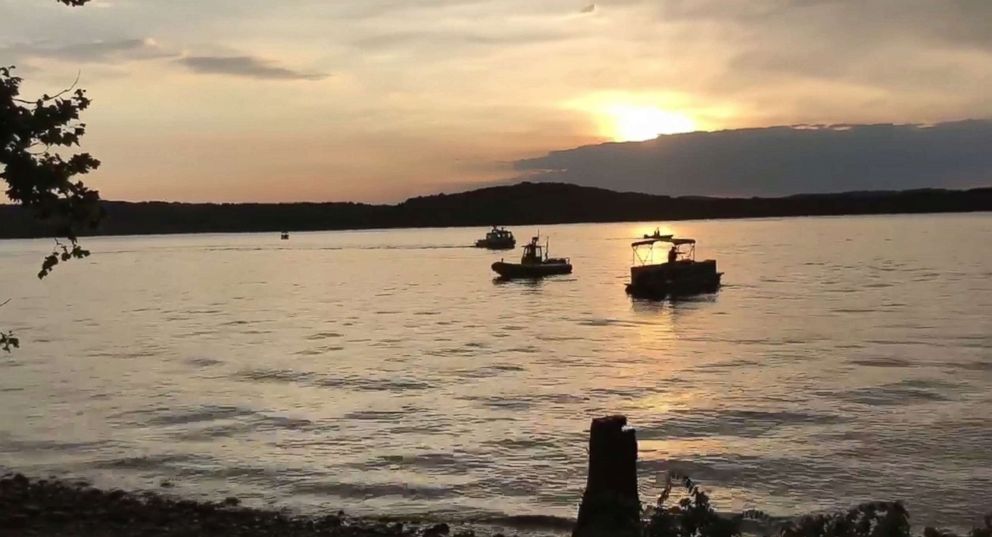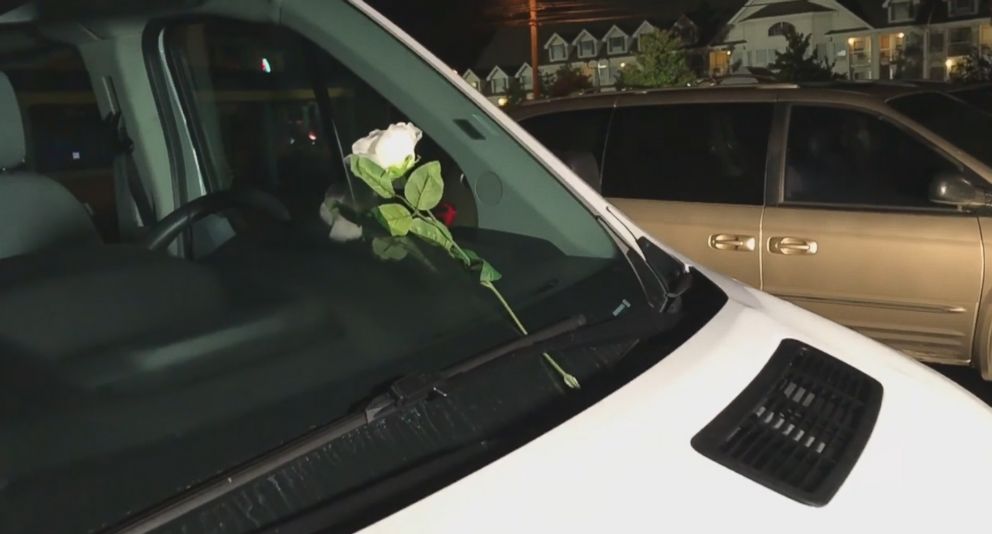 "What happened here last night was a heart-breaking tragedy, and we must all work together to support the victims and their families," Missouri Gov. Mike Parson said in a statement Friday. "The courageous efforts of emergency responders and civilian rescuers helped avert an even worse tragedy, as people rushed to help in extremely dangerous conditions. I was inspired by the stories I heard from some of those who were part of the rescue effort and tremendously encouraged by the strength of the family members of victims I met with today. We pray for all those who were affected by this terrible tragedy."
President Trump and the First Lady "extend their deepest sympathies to all those affected by yesterday's boating accident on Table Rock Lake," White House press secretary Sarah Sanders said in a statement Friday. "Our prayers are with the victims and their loved ones. We are thankful for the brave first responders and dive crews, whose quick and decisive actions have saved many lives, and we continue to pray for their safety as their search, rescue, and recovery operations continue."
"Since the incident occurred, the Administration has been in contact with Governor Parson and other State and local officials, and the President will continue to monitor and receive regular updates on the situation," the statement added.
President Trump also expressed his condolences for the victims Friday morning on Twitter.
"My deepest sympathies to the families and friends of those involved in the terrible boat accident which just took place in Missouri," President Trump said in a tweet. "Such a tragedy, such a great loss. May God be with you all!"
ABC News' Victor Oquendo, Scott Withers, Will Gretsky, Whitney Lloyd and Matt Foster contributed to this report.