Democrats, Republican committee members spar over handling of Kavanaugh sexual assault allegation
Senator laments Kavanaugh's 'horror' facing sexual assault allegations
Facing mounting pressure from members of the Senate Judiciary Committee, the Republican chairman, Chuck Grassley, has announced a public hearing next Monday to hear from both Supreme Court nominee Brett Kavanaugh and his accuser, professor Christine Blasey Ford, on the sexual assault allegation she's made that has put the judge's confirmation in peril.
The public hearing, which many senators on Monday told journalists was the only way to hear fairly from both sides, will delay a planned committee vote on Kavanaugh's nomination set for this Thursday.
Before Grassley agreed to postpone Thursday's vote, the GOP plan was to set up bipartisan phone calls with Democratic Sen. Dianne Feinstein, Kavanaugh, and his accuser. Democrats announced that they wouldn't join the staff-only phone call and instead called for the FBI, equipped with the "resources and know-how to conduct an objective, independent evaluation of these sensitive allegations," to look into the allegation and pass on an updated background investigation file for the committee to review.
"As I said earlier, anyone who comes forward as Dr. Ford has done deserves to be heard. My staff has reached out to Dr. Ford to hear her account, and they held a follow-up call with Judge Kavanaugh this afternoon. Unfortunately, committee Democrats have refused to join us in this effort," Grassley announced in a statement Monday evening. "However, to provide ample transparency, we will hold a public hearing Monday to give these recent allegations a full airing."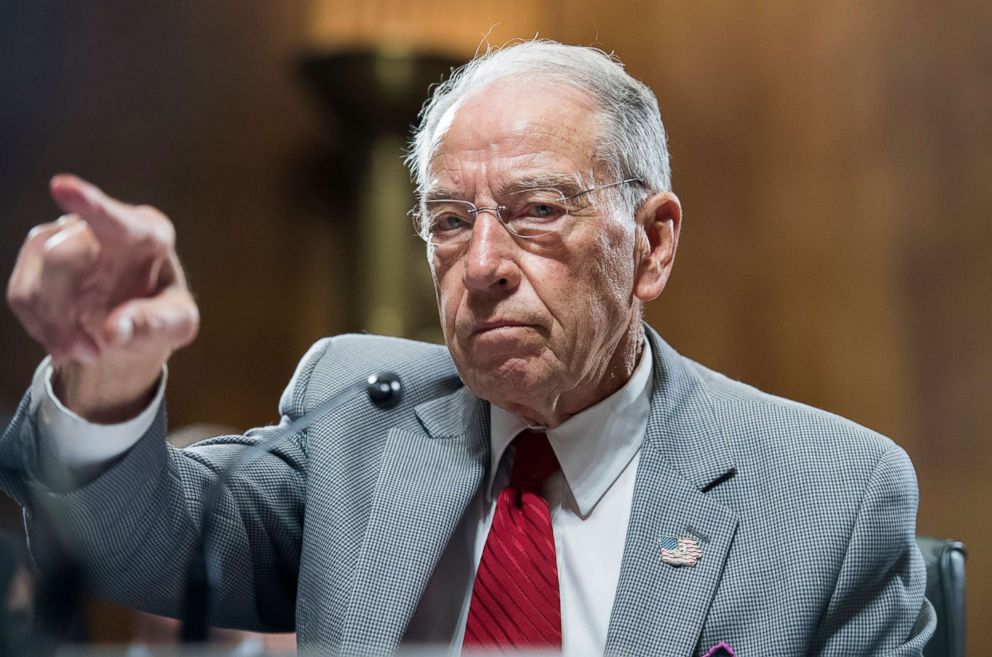 A Republican member of the committee, Arizona Sen. Jeff Flake, said an "overwhelming" number of his fellow Republicans insisted there be a public hearing to give Ford "her day before the committee."
"I want to hear what she has to say," Flake told reporters. "Obviously, these are serious charges, and if they're true, I think that they would be disqualifying."
Earlier in the day, Flake made clear that he would vote "no" on Kavanaugh without giving Ford "a chance to be heard," he said. Republicans hold an 11-to-10 majority on the committee, so Flake's disapproval could stall the nomination.
Republican Sen. Lisa Murkowski of Alaska, who is still undecided on Kavanaugh's nomination, called on both Kavanaugh and Ford to testify under oath.
"Despite the length of time since the alleged incident, Dr. Ford's allegations should be heard and she must have an opportunity to present her story before the committee under oath, with Judge Kavanaugh having the opportunity to respond under oath as well," Murkowski said in a statement.
Murkowski told CNN earlier in the day that "if there is real substance to this, it demands a response," adding that "it may be something the committee needs to look into."
Grassley said earlier in the afternoon that he was "working diligently to get to the bottom of these claims" and complained that Feinstein's office has so far "refused" to schedule the phone calls.
"Unfortunately, committee Republicans have only known this person's identity from news reports for less than 24 hours and known about her allegations for less than a week," Grassley said. "Senator Feinstein, on the other hand, has had this information for many weeks and deprived her colleagues of the information necessary to do our jobs."
Senate Majority Leader Mitch McConnell took to the floor on Monday afternoon to criticize Democrats for holding on to the accusation until "11th hour" and saying "it's not fair to either of them the way this was handled."
Senate Minority Leader Chuck Schumer spoke on the Senator floor shortly after McConnell, saying "hastily arranged private phone calls with committee staff members is not even close to constituting a fair and thorough review. It is not part of any sort of regular order and does not substitute for an FBI background check or a public hearing."
Schumer again called on the FBI to investigate the allegations and said there should be no vote until that is complete.
Schumer and other Senate Democrats also called on Republicans to delay the hearing, protesting that decades-old allegations of sexual misconduct against the nominee require a formal investigation.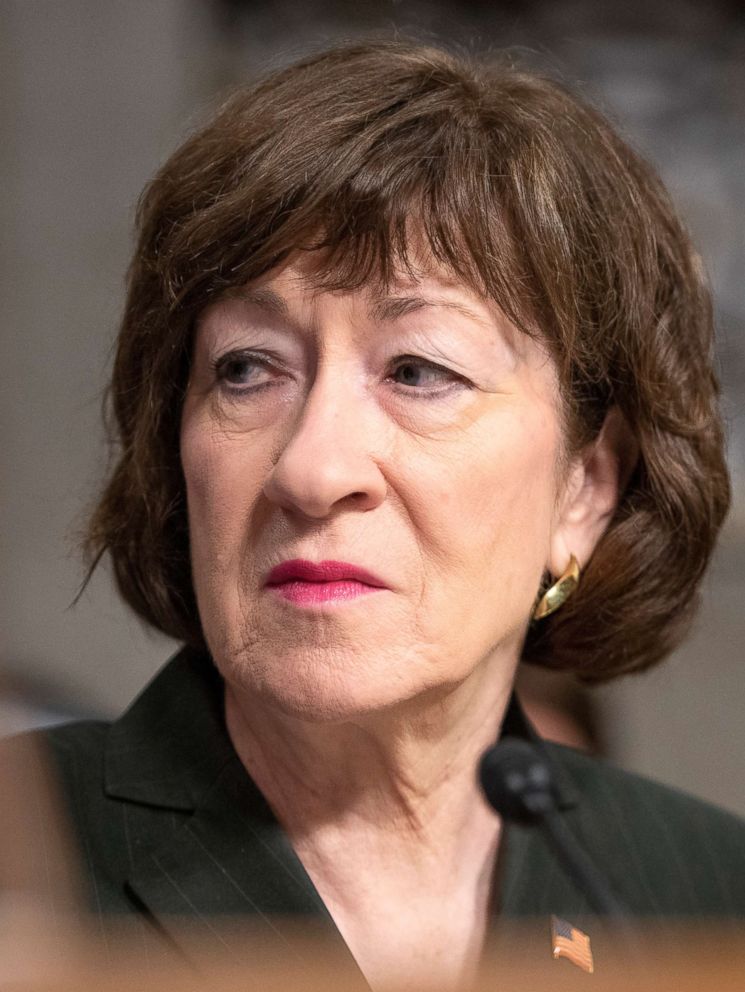 Sen. Susan Collins, another Republican not publicly committed to supporting Kavanaugh, also called early Monday for both Ford and Kavanaugh to testify publicly before the committee.
While none of the Judiciary Democrats are expected to support Kavanaugh's nomination, and Republicans could approve his nomination without Democratic support, red state Senate Democrats including Sens. Joe Manchin, Joe Donnelly, and Heidi Heitkamp have not ruled out voting in favor of Kavanaugh.
In light of the allegations against Kavanaugh, all three urged further investigation of the matter.