5 former Memphis cops charged with murder in death of Tyre Nichols
The five Memphis police officers who were fired in connection with the death of Tyre Nichols after a Jan. 7 traffic stop have each been charged with murder and were taken into custody on Thursday, according to online jail records.
The Memphis Police Department identified the officers last week as Tadarrius Bean, Demetrius Haley, Emmitt Martin III, Desmond Mills Jr. and Justin Smith. All five were booked into Shelby County Jail on Thursday.
Online jail records for the officers show they've each been booked on several felonies, including second-degree murder, aggravated kidnapping, aggravated assault, official misconduct and official oppression.
According to a press release from the Shelby County District Attorney's Office, second-degree murder is either "an unplanned, intentional killing (reacting to the heat of the moment when angry) or a death caused by a reckless disregard for human life" in Tennessee. This differs from a first-degree murder charge in the state, that being defined a premeditated, intentional killing or a felony murder.
Bonds were set at $350,000 for Martin and Haley, and $250,000 for Bean, Mills and Smith, according to a press release from the Tennessee Bureau of Investigation.
As of early Friday morning, online jail records show Bean, Martin, Mills and Smith have since been released after posting bond. Records show Haley is the only one still in custody, though it appears he has posted bond.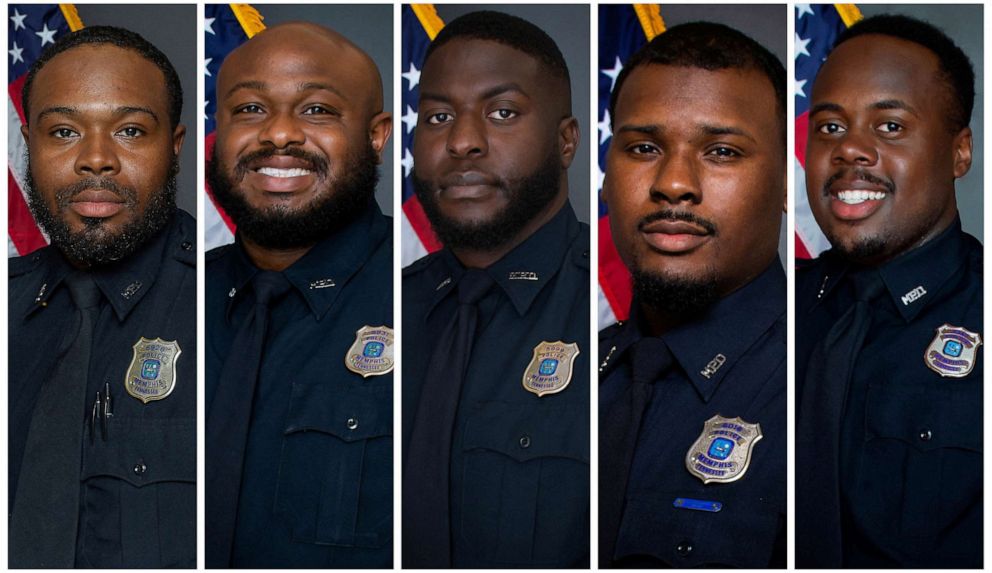 Mills' lawyer, Blake Ballin, and the attorney for Martin, William Massey, disclosed that they have not yet seen video of the Jan. 7 incident, but they assured the press that their clients will be pleading not guilty to the charges. They said their clients were "devastated" about the charges.
"We all want this process to play out in a fair way," Ballin told reporters on Thursday.
Although there have been no public announcement of other defense attorneys representing the officers, Ballin and Massey told reporters that all former officers are currently represented.
Shelby County District Attorney Steve Mulroy, joined by TBI Director David Rausch and other members of the state agency, made the official announcement Thursday afternoon, charging the officers on multiple counts.
"Nothing we do today or did today precludes the addition of any further charges regarding any of the people [involved]," Mulroy said.
The investigation into Nichols' death is still ongoing at this time.
"In a word, it's absolutely appalling," Rausch added. "Let me be clear, what happened here does not at all reflect proper policing. This was wrong. This was criminal."
The lawyers representing Nichols' family, Ben Crump and Antonio Romanucci, said in a joint statement on Thursday that the news of the charges "gives us hope as we continue to push for justice for Tyre."
"This young man lost his life in a particularly disgusting manner that points to the desperate need for change and reform to ensure this violence stops occurring during low-threat procedures, like in this case, a traffic stop," they added.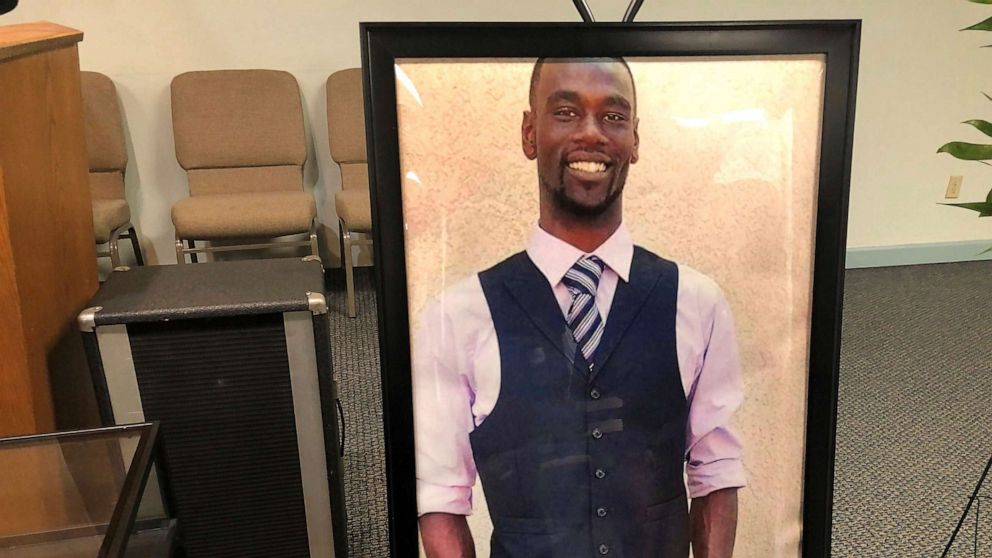 Video of the Jan. 7 incident is comprised of footage from the city's surveillance cameras and the former officers' body-worn cameras. It has yet to be made public, but is expected to be released on Friday evening.
Nichols' family and their attorneys have already seen the video. Crump told ABC News the footage was "tragic" and "so difficult to watch," and he described Nichols as a "gentle soul."
"Even while he's being brutalized, you still see the humanity in Tyre that he was a good kid," Crump said during an interview Thursday night on ABC News Live Prime. "It's just troubling on so many levels that they continue to escalate. They never de-escalate. And it's just heart wrenching at the end where, you know, he calls for his mother three times. I mean, heart wrenching cries for his mother. And then he never says another word again."
Crump said Nichols' family is "relieved" that the officers were terminated "in a swift manner" and also "thankful that the charges were brought today."
"What I found is -- in my almost 25 years of doing this civil rights work in America -- it is not the race of the police officer that is the determining factor of whether they are going to engage in excessive use of force," he added. "But it is the race of the citizen and, oftentimes, it's Black and brown citizens who bear the brunt of this police brutality. We don't see our white brothers and sisters who are unarmed encounter this type of excessive force at the hands of police."
Earlier this week, Nichols' stepfather, Rodney Wells, told ABC News that the family is seeking a first-degree murder charge. But Mulroy said Thursday that he had met with the family about the charges brought and "expedited" the investigation.
All five officers charged were part of the SCORPION Unit, an acronym for Street Crimes Operation to Restore Peace In Our Neighborhoods launched in 2021 by the Memphis Police Department. The goal of the unit was created to address violent crimes in the city in a 50-person unit that operates seven days a week.
According to the department, the officers violated policies for use of force, duty to intervene and duty to render aid.
The Memphis Police Department announced this week that other officers are under investigation for department violations as well.
Memphis Police Chief Cerelyn "CJ" Davis released a video statement on Thursday, saying the five officers were "directly responsible for the physical abuse" of Nichols and that the video footage of the incident was "heinous, reckless and inhumane."
"I expect our citizens to exercise their First Amendment right to protest, to demand action and results, but we need to ensure our community is safe in this process," Davis added. "None of this is a calling card for inciting violence or destruction on our community or against our citizens."
Tennessee Gov. Bill Lee also released a statement on Thursday, saying "cruel, criminal abuse of power will not be tolerated" in his state.
"These individuals do not represent the honorable men & women of law enforcement, & they must be brought to justice for this tragic loss," Lee added. "The City of Memphis & the Memphis Police Department need to take a hard look at the misconduct and failure that has occurred within this unit. I discussed this with Mayor Strickland & am pleased the city is pursuing an external, impartial investigation."
Meanwhile, President Joe Biden said in statement Thursday that Nichols' death is "a painful reminder that we must do more to ensure that our criminal justice system lives up to the promise of fair and impartial justice, equal treatment, and dignity for all."
Authorities have warned law enforcement agencies of the reaction that may transpire when the official video footage is released.
Tennessee Sheriff's Association President Jeff Bledsoe sent out a letter to National Sheriffs' Association Executive Director and CEO Jonathan Thompson on Wednesday in anticipation of the public reaction to the video's release.
"Due to the nature of the video's contents it is believed it may spark responses outside of the traditional protests," the letter read. "There is a public safety risk potential to communities and peace officers expanding outside of the Shelby County (Memphis) TN area."
As the city braces for the release of the video, Memphis-Shelby County Schools announced that it has cancelled all after-school activities and athletic events for Friday "in the interest of public safety." The public school district, which is Tennessee's largest, also postponed a previously scheduled showcase for Saturday until Feb. 4.
"Our thoughts and prayers go out to the family of Tyre Nichols and those across the Mid-South affected by this tragedy," Memphis-Shelby County Schools said in a message to parents on Thursday. "We will monitor events and announce a decision about Saturday's additional activities and games by 10 p.m. Friday evening."
After being pulled over for "reckless driving" on Jan. 7, Nichols was involved in an altercation with Memphis officers that led to him being hospitalized in critical condition after complaining of shortness of breath during the arrest. Three days later, Nichols died.
According to a preliminary independent autopsy commissioned by Nichols' family and released by their lawyers, Nichols suffered from "extensive bleeding caused by a severe beating."
Neither the independent autopsy report nor official autopsy report have been publicly released.
The incident also continues to be investigated by the U.S. Department of Justice.
ABC News' Armando Garcia, Ahmad Hemingway, Josh Margolin, Stephanie Wash and Whitney Lloyd contributed to this report.