The little girl who was mesmerized by the portrait of Michelle Obama met her idol today, after a photo of the child staring up at the former first lady's image in the National Portrait Gallery went viral.
Michelle Obama tweeted a video of herself dancing with the girl, writing, "Parker, I'm so glad I had the chance to meet you today (and for the dance party)!"
"Keep on dreaming big for yourself," the former first lady added, "and maybe one day I'll proudly look up at a portrait of you!"
A photo of Parker looking up, spellbound, at the former first lady's portrait hanging in the Smithsonian's National Portrait Gallery was snapped by a fellow museumgoer, Ben Hines, and posted on Facebook late last week.
It has since been shared over 35,000 times on Facebook and garnered more than 25,000 reactions.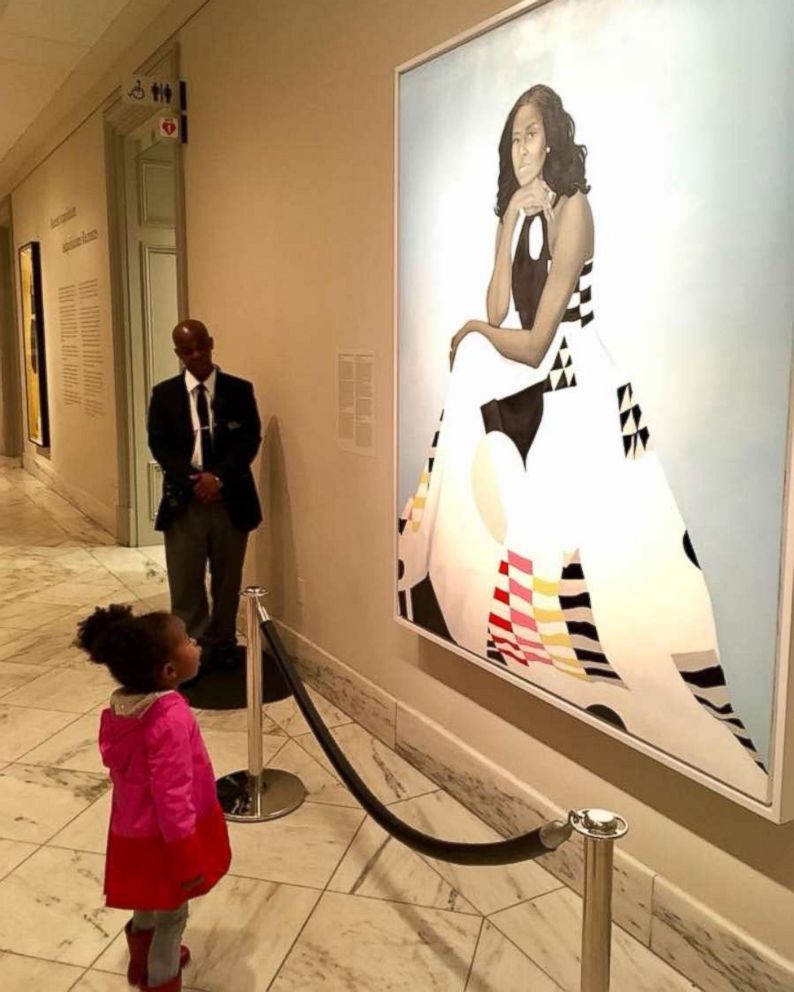 The official portraits of former President Barack Obama and Michelle Obama were unveiled at the National Portrait Gallery last month. The artists behind both portraits are the first African-Americans to paint official portraits for the museum.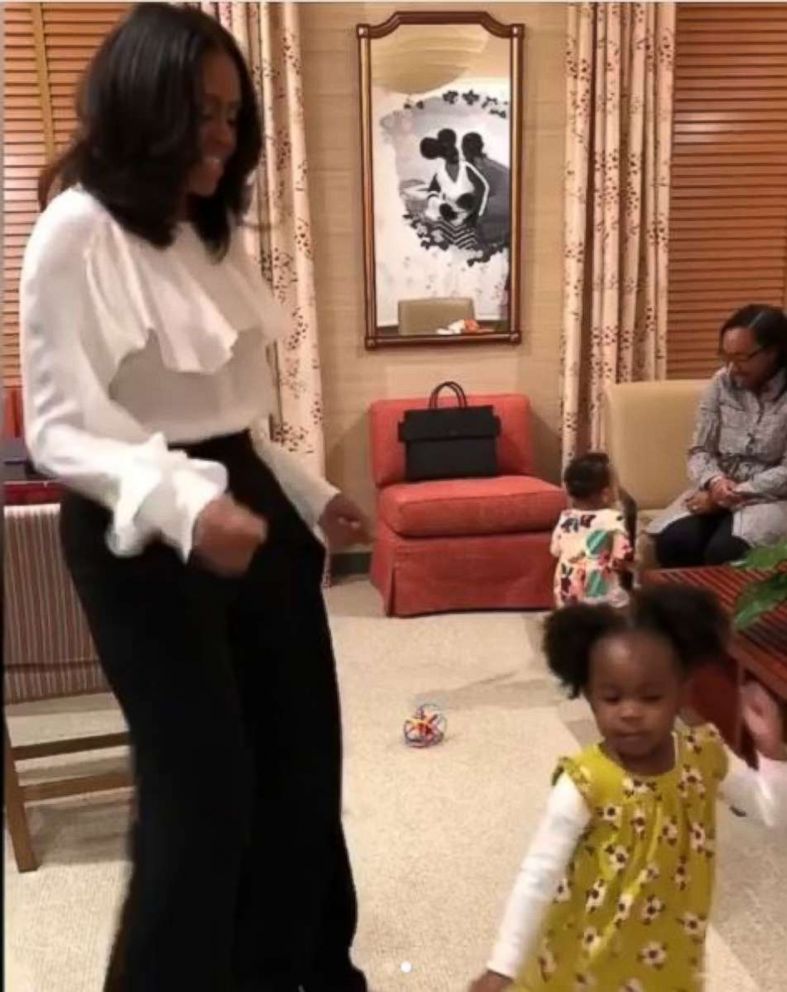 At an event unveiling the portraits, before the photo of the little girl went viral, Michelle Obama spoke of the impression these historic portraits might make on children — especially young girls who will walk the museum, and look for someone who looks like them.
"I know the kind of impact that will have on their lives because I was one of those girls," she said. "And when I think about those future generations and generations past, I think 'Wow, what an incredible journey we are on together in this country.'"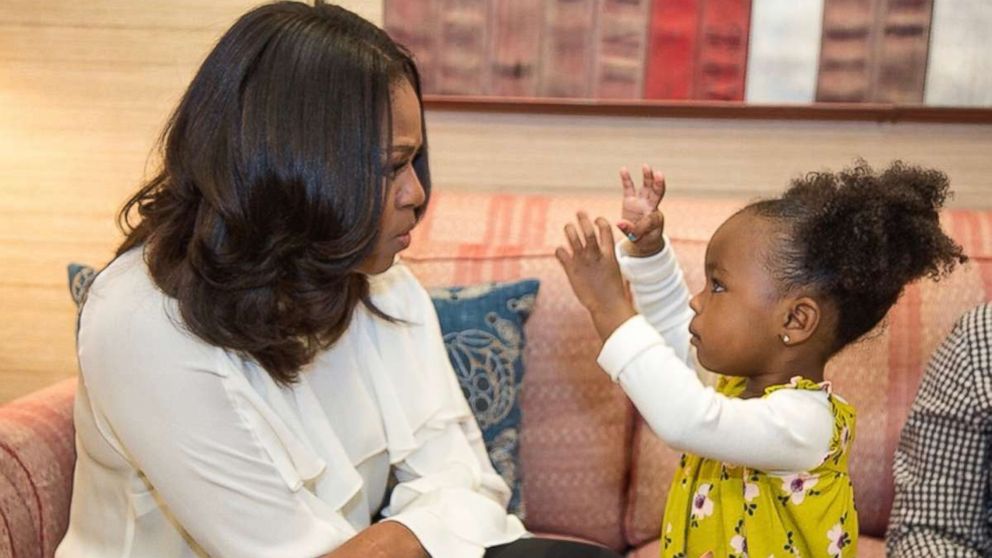 ABC News' Cheyenne Haslett contributed to this report