Democrats regain the House as record number of women elected to Congress
The "pink wave" of the 2018 midterm elections broke records with more than 100 women elected to Congress.
Even larger is the total number of women who ran for office in 2018, many of them first-time candidates.
(MORE: More than 100 women elected to Congress in historic midterms)
For the 100-plus women who won their U.S. House, Senate and gubernatorial races, there are hundreds more women who paved new ground by simply stepping into the political ring at the federal, state and local level.
"When I started, we had 14 reasons why this wasn't going to work and I certainly did not feel super confident about [running] being a good plan," said Tabitha Isner, 37, a first-time candidate who lost a Congressional race in Alabama. "Now, I really feel like I have been affirmed in this being an important thing to do."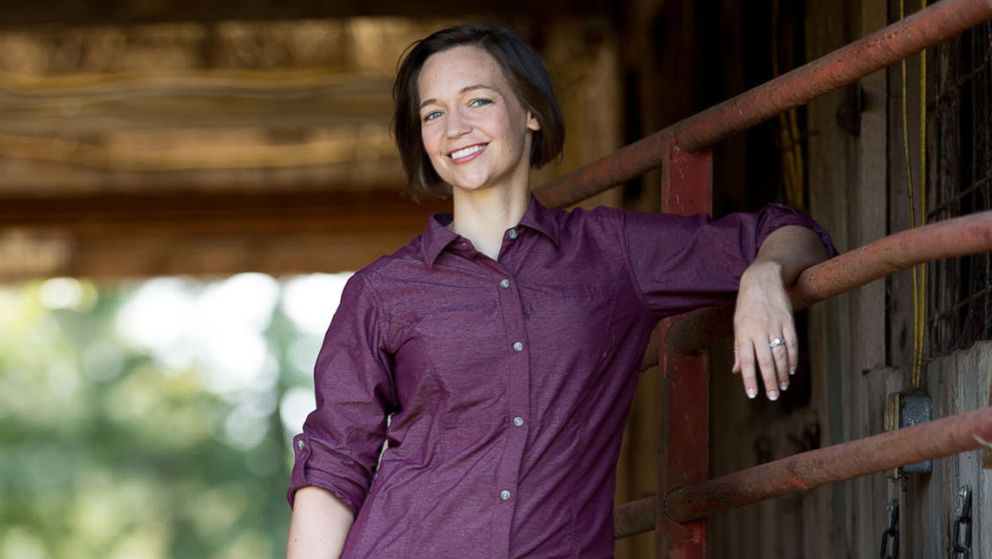 "As women, we often need that encouragement and can often question ourselves," she said. "I hope other women like me see this as confirmation that this is the right thing to do and people are definitely interested in our leadership."
I feel very much like a band that's been stretched, and then all of a sudden it's been snipped and you're flailing
(MORE: Inspired by the historic 'pink wave'? Here's how you can get involved in running for office)
Another Democratic first-time candidate in Alabama, Jenn Gray, 46, who lost to a male incumbent in her bid to become a state representative, described what happens after a nearly six-month campaign marathon comes to an end.
"I watched television for eight hours straight yesterday," she said. "I feel very much like a band that's been stretched, and then all of a sudden it's been snipped and you're flailing."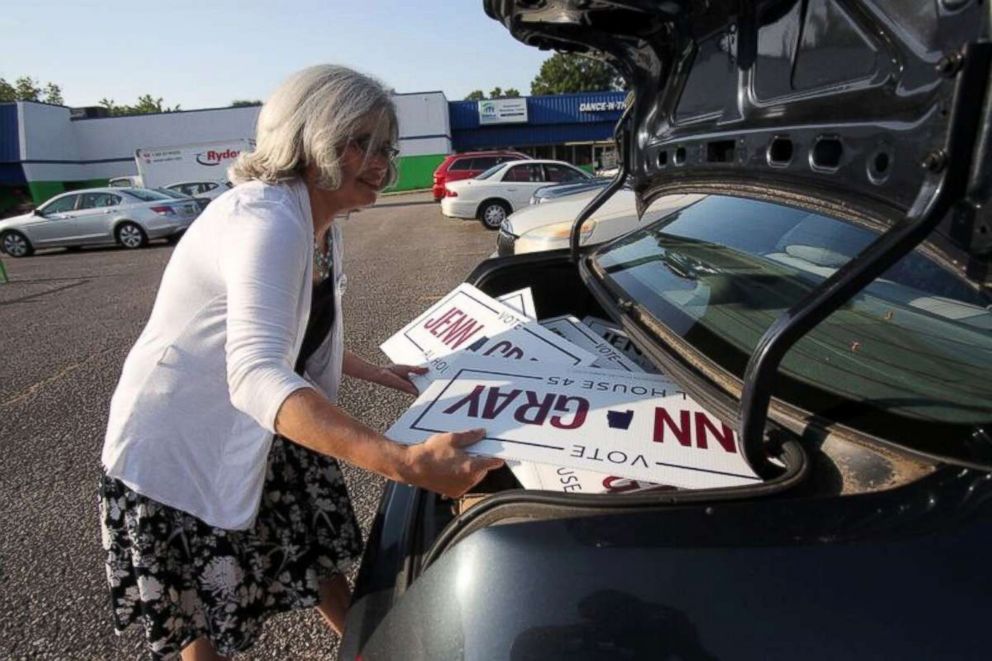 But Gray does not plan to flail for long after seeing the progress she says was made by the record-breaking number of women who ran in Alabama this election cycle.
"No Democrat first-time candidate won in the state of Alabama, but we weren't expected to," she said. "Fielding people is already a win. Fielding so many women is still a win."
Like many women who ran in 2018, Gray is leaving behind a legacy that she hopes will help other women — she won a petition to allow campaign donations to cover child care expenses, a first in the state.
"In the future, that will be beneficial to fielding more women and more people with diverse backgrounds," she said. "That's what we're going to have to keep doing."
It's about that next generation
In Idaho, Paulette Jordan, fell just short of making history.
Jordan, who lost to Republican Lt. Gov. Brad Little, would have become the state's first female governor and the first Native American governor in the United States.
"We may not have been selected for governor but [we] certainly showed that people believe and people support our message," Jordan said. "I want to be there for everybody who wants to continue moving forward in this movement."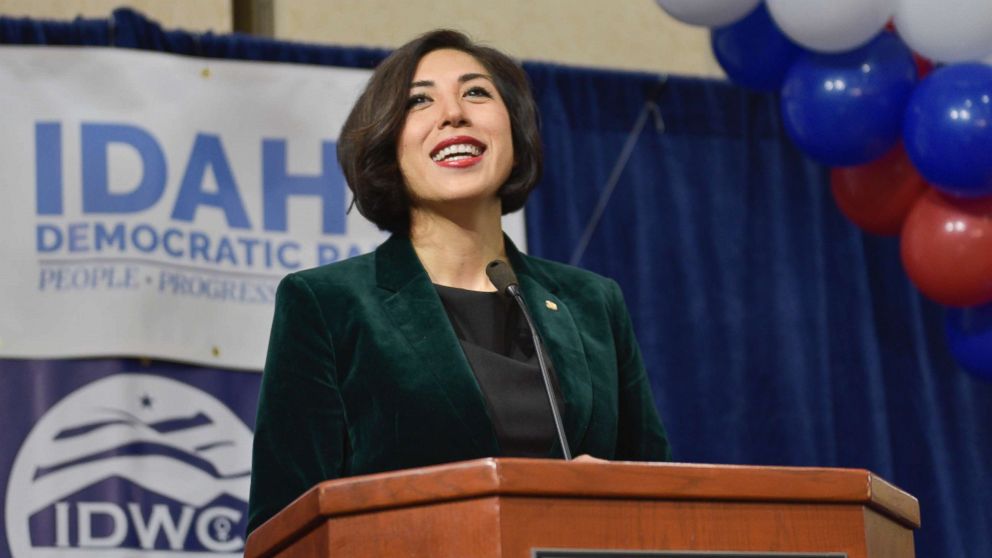 Jordan said she drew inspiration from the women running around her in the "pink wave," regardless of whether or not they won on Election Day.
"It's about that next generation [of women] that need to be not only inspired but empowered," she said. "They're in a world right now, especially our country, that is not respectful to them and their rights."
Jordan added of the women who ran in 2018, "We're leading the path and making sure the path is clear for [younger women]. We're all part of that collective movement."
Maria Elvira Salazar, a former news anchor who lost her race in Florida's 27th Congressional District, acknowledged that wading into politics can be a "lonely process" but not one women should fear.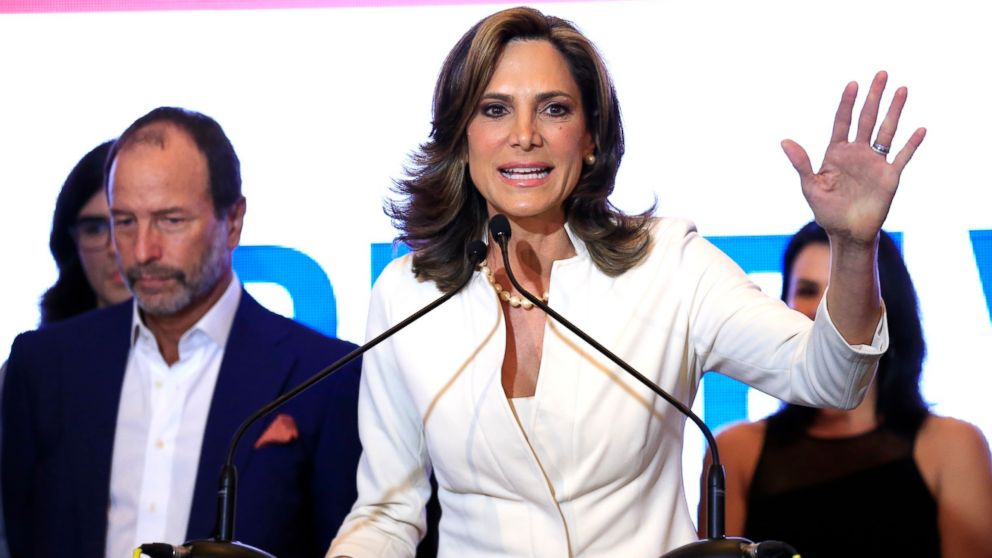 "My advice to other women is to not be afraid to get involved in the political process," said Salazar, a Republican. "But if you plan on running, be ready for a tough experience as this truly brings out the best and worst in people.
We make the change by refusing to be stymied by the barriers put in our way
Staying politically active after a loss
Jordan, Gray, Salazar and Isner, all of whom are mothers, said they intend to stay active in politics, despite obstacles they might've faced as a female candidate, first-time candidate or, in Jordan's case, someone who would be making history for their sex and lineage.
"It's hard emotionally to take a loss as a win. You really do have to keep reminding yourself of how far we got from where we started," Gray said. "It really is just the beginning and that's the main thing we need to keep hold of going forward."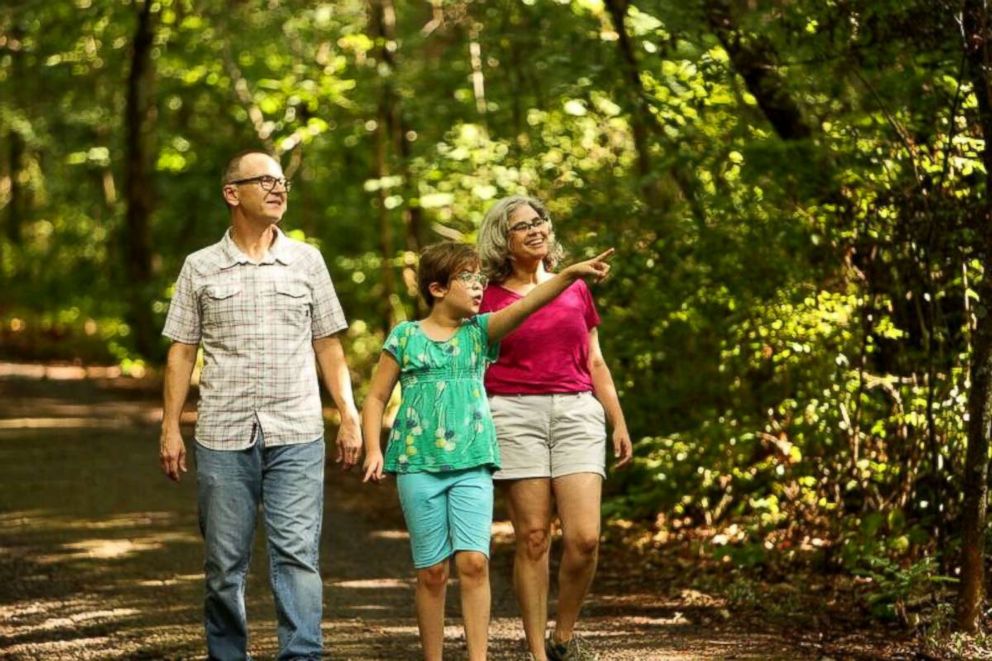 Jordan said she felt "more encouraged" running as a female candidate and now described herself as "more inspired than ever."
Salazar also described feeling inspired after her first-ever political race, saying, "I want to continue serving my community and pushing for ideas that improve our quality of life."
Isner described how she found campaign necessities like fundraising harder as a woman, but added, "We make the change by refusing to be stymied by the barriers put in our way."
'They're just getting started'
If the hundreds of women who lost their elections on Tuesday need any inspiration for the good that can come from a loss, they can look to the example of Reshma Saujani.
Saujani founded Girls Who Code, a non-profit organization that works to close the gender gap in technology, after losing a race for U.S. Congress in 2010. She was the first Indian-American woman to run for Congress, according to her bio.
"It might feel like they've lost, but I've watched these women and I've seen their passion and I know what they're capable of," Saujani said of the women who ran in 2018. "They're just getting started."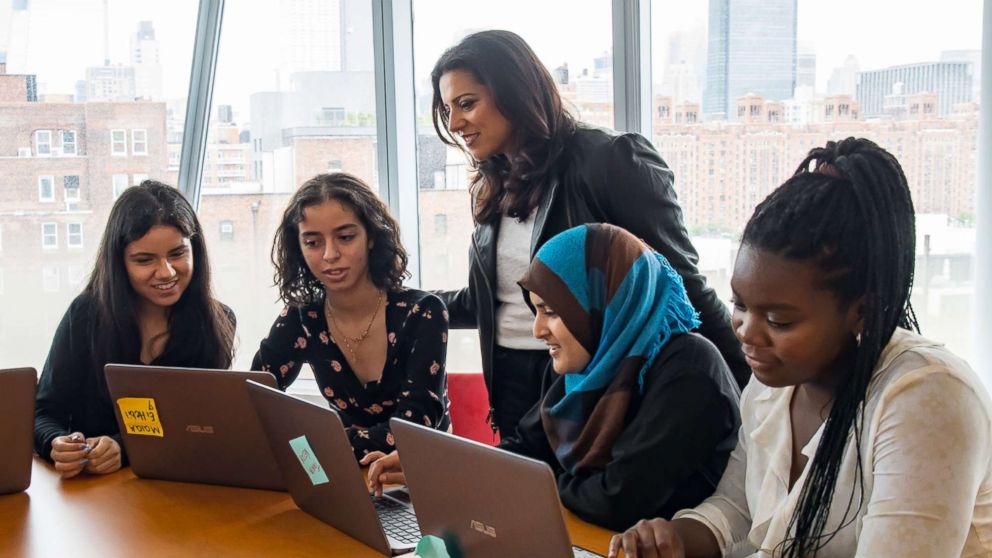 She continued, "Tomorrow, they'll keep fighting for the change that made them run in the first place, whether that means running again or finding another way to make a difference. It's never over, and it's never too late."
Female candidates share their lessons learned
"Good Morning America" asked Jenn Gray, Paulette Jordan, Maria Elvira Salazar and Tabitha Isner for the greatest lessons they learned as female candidates in the 2018 election. Here are their answers.
"It takes thick skin. I think people assume that women are easy to bully, that we have thin skin and if they pick on us for any number of things, that we'll back down. It's an important time for women to say, 'Bring it on. I'm just going to keep fighting because the people I want to represent are more important than the insults that you bring.'" — Tabitha Isner
"We can't win if we don't run." — Jenn Gray
"Success takes time to get to that ultimate goal. It may not happen overnight like we wanted, it's going to take time, but we're still inspired." — Paulette Jordan
"This journey is only for strong and determined individuals." - Maria Elvira Salazar