Lori Vallow Daybell trial juror details deliberations
A member of the Idaho jury that convicted Lori Vallow Daybell in the murders of her two youngest children is speaking out for the first time.
"Growing up, you talk about good and bad, god and evil. And I think for the first time in my life, I put a face to evil," juror Saul Hernandez told ABC News in an exclusive interview airing Wednesday on "Good Morning America."
Lori and her husband, Chad Daybell, were both charged with two counts of first-degree murder for the 2019 deaths of her two youngest children, 16-year-old Tylee Ryan and 7-year-old Joshua "J.J." Vallow. The children were last seen alive in September 2019 and were reported missing by extended family members that November. Their remains were found on Chad's property in eastern Idaho's Fremont County in June 2020, according to authorities.
The couple were also charged with conspiracy to commit murder in the death of Chad's ex-wife, 49-year-old Tamara Daybell, who died of asphyxiation of in October 2019, less than a month before Lori and Chad married. Chad was also charged with his former wife's murder.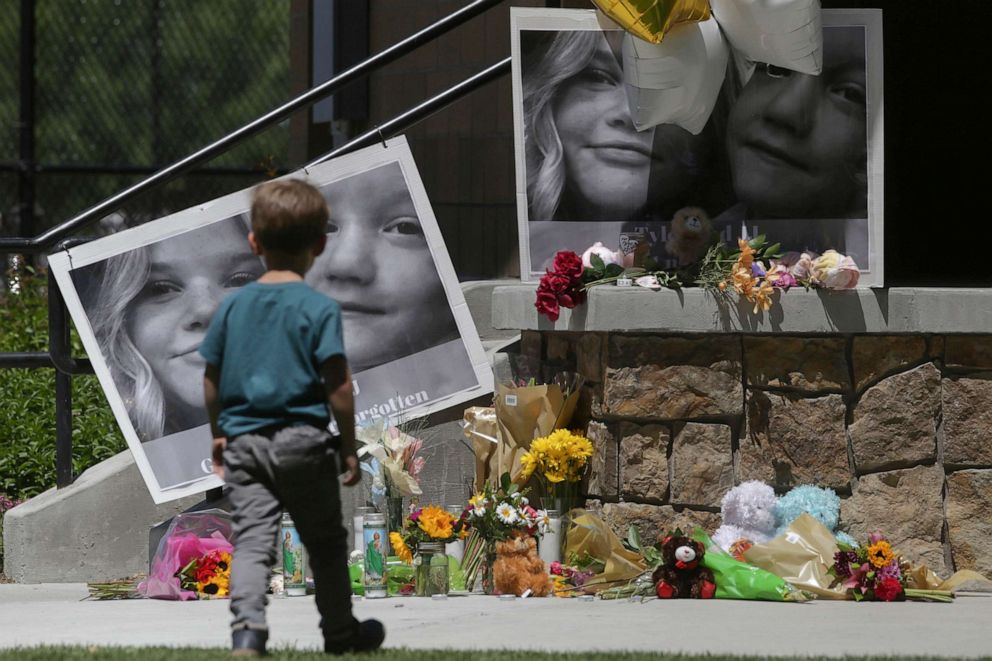 Both Lori and Chad pleaded not guilty to their charges. Last month, a Fremont County judge allowed their cases to be tried separately, with Lori's first and Chad's expected to start at a later date.
Lori was deemed fit to stand trial last year following a 10-month stint at an Idaho mental health facility. Her defense attorneys had said they did not plan to raise a mental health defense at the guilt-phase portion of the trial.
During Lori's six-week trial, prosecutors argued that she and her husband thought the children were zombies and murdered them. Chad has authored many religious fiction books and is Lori's fifth husband. The couple both reportedly adhered to a doomsday ideology, with Lori at one point claiming she was "a god assigned to carry out the work of the 144,000 at Christ's second coming in July 2020" and didn't want anything to do with her family "because she had a more important mission to carry out," according to court documents obtained by ABC News.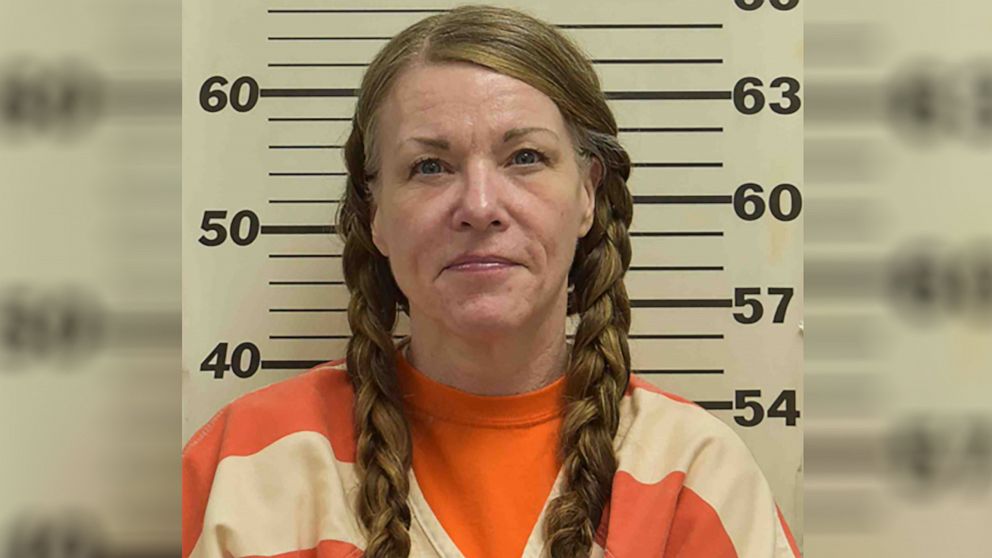 The defense characterized Lori as a devoted mother who loved her children and Jesus, but that all changed near the end of 2018 when she met Chad.
As a juror, Hernandez said he felt Lori's beliefs began with "curiosity" but were solidified "once Chad came into the picture."
"They wanted to believe something that only applied and benefited them, only applied and benefited those people they liked, their circle that they liked and they wanted to be around," Hernandez told ABC News.
Prosecutors argued that Lori set a plan for the children's murder in motion in October 2018 "using money, power and sex," and that she and her husband "used religion to manipulate others." Lori was additionally charged with grand theft related to Social Security survivor benefits allocated for the care of her children that prosecutors said were appropriated after they were reported missing and ultimately found dead. Meanwhile, Chad was additionally charged with two counts of insurance fraud related to life insurance policies he had on Tamara for which prosecutors said he was the beneficiary.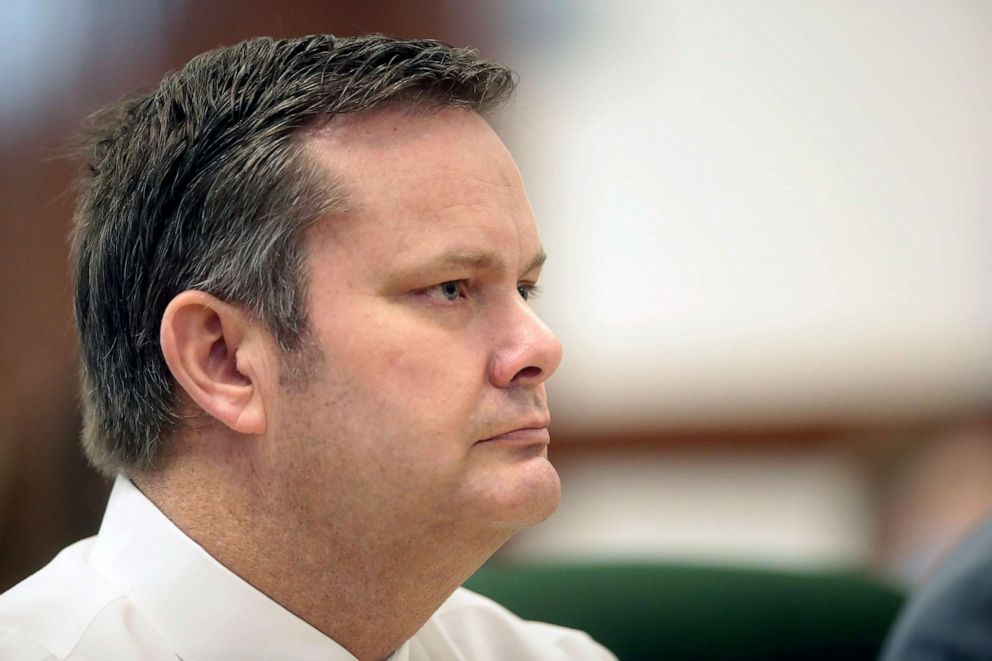 Prosecutors also shared photographs of Lori and Chad dancing on a beach during their wedding in Hawaii when her children's bodies were buried in his backyard. Hernandez told ABC News that he was "disgusted" by the images while sitting in the jury.
"I didn't want to look at them," he said. "I just couldn't believe how someone can be that happy when your kids are in the ground. And the person that was key in all of this is sitting across from you, smiling at you and dancing with you on the beach."
Last Friday at a Boise courthouse, the 12-member jury reached a verdict after two days of deliberations, finding Lori guilty on all charges. The defense declined to comment on the verdict at the time.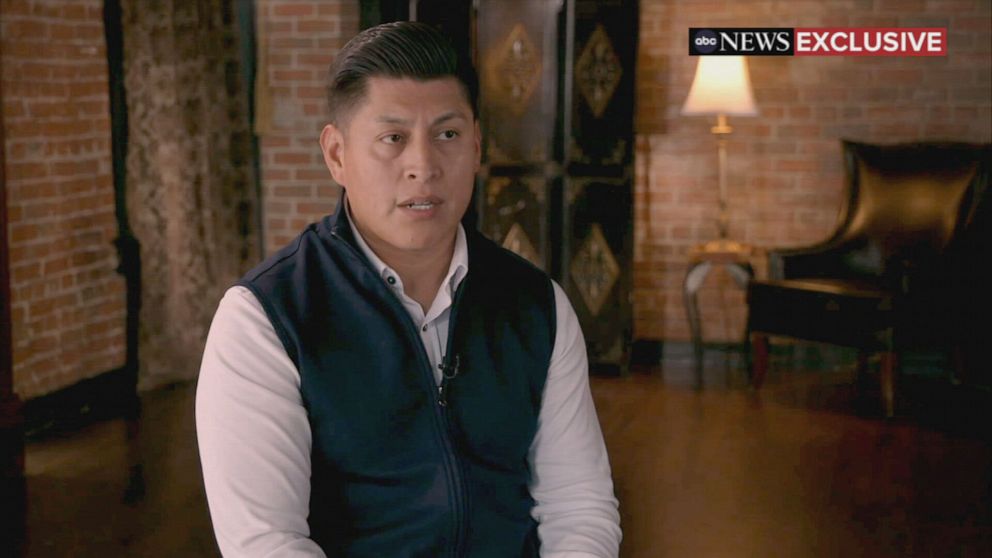 Hernandez revealed that the deliberations took two days because he was the only juror holding out on one of the murder charges.
"I just didn't feel like at that timeline with Tylee, we were quite there yet," he told ABC News. "And if we were, I perhaps was missing it."
But on the second day, after reviewing the evidence, Hernandez agreed that Lori was guilty.
"I don't think, as a human being, you are ever really prepared to experience this," he told ABC News. "As the case progressed, as the evidence came to light, testimony was shared, it was harder to look at her."
Lori faces up to life in prison without parole. The judge had granted the defense's motion to dismiss the death penalty in her case.
ABC News' Isha Battu, John Capell, Halle Kendall and Alyssa Pone contributed to this report.