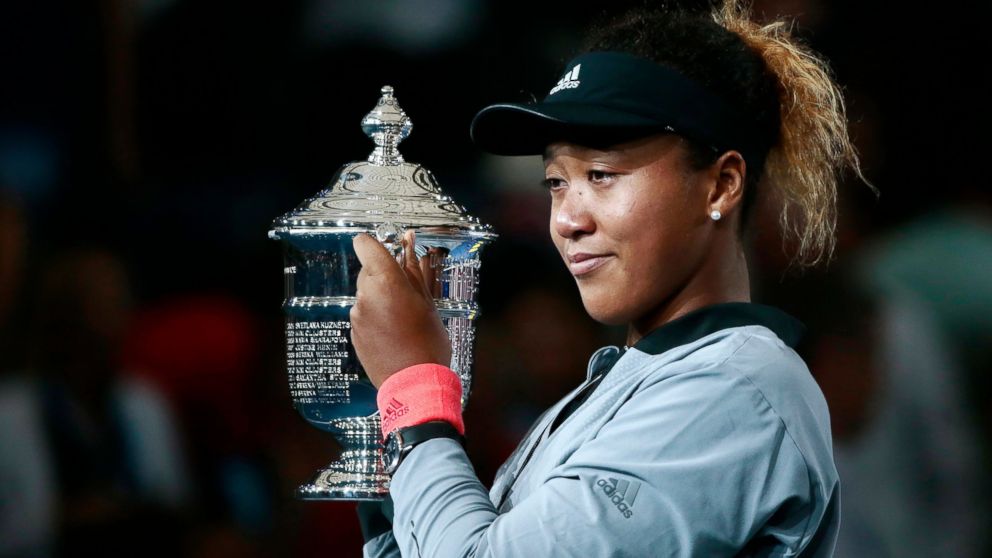 Naomi Osaka, winner of the U.S. Open Women's Final, said that when Serena Williams hugged her at the end of the controversial match, it "really brought out the emotions" because "when I was little and I was watching her play, I always wanted the opportunity to play her."
The 20-year-old told ABC News Saturday evening that her historic win had not yet sunken in. Osaka's straight-set victory, 6-2, 6-4, on Saturday made her the first Japanese player to win a grand slam singles title ever. In doing so, she at least delayed Williams from tying Margaret Court for the most grand slam titles in women's tennis history.
Speaking right off of Arthur Ashe Stadium court, Osaka reflected on the moment after the match when she returned to her seat and put a towel over her head as the ceremonial stage was being assembled.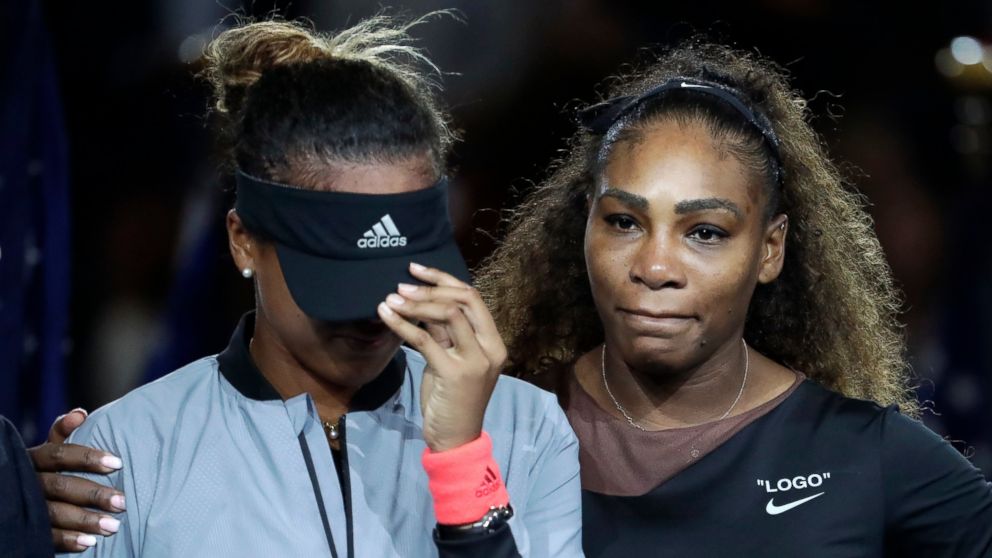 She said she did so because the momentous win was finally starting to dawn on her: "I felt like I needed a break from everything."
Saturday's match was marred in controversy after coaching violations were called against Williams' coach Patrick Mouratoglou. But Osaka had dominated in the first set, breaking Williams' serve twice and cruising to a 6-2 win in barely over a half hour.
As the trophy presentation started, Osaka began to cry.
Responding to a question from ABC News, Williams said at that moment her motherly instincts kicked in.
"I felt like, 'Wow this isn't how I felt when I won my first grand slam,' so I was like, 'I definitely don't want her to feel like that,'" Williams said. "We've got to pull ourselves together here."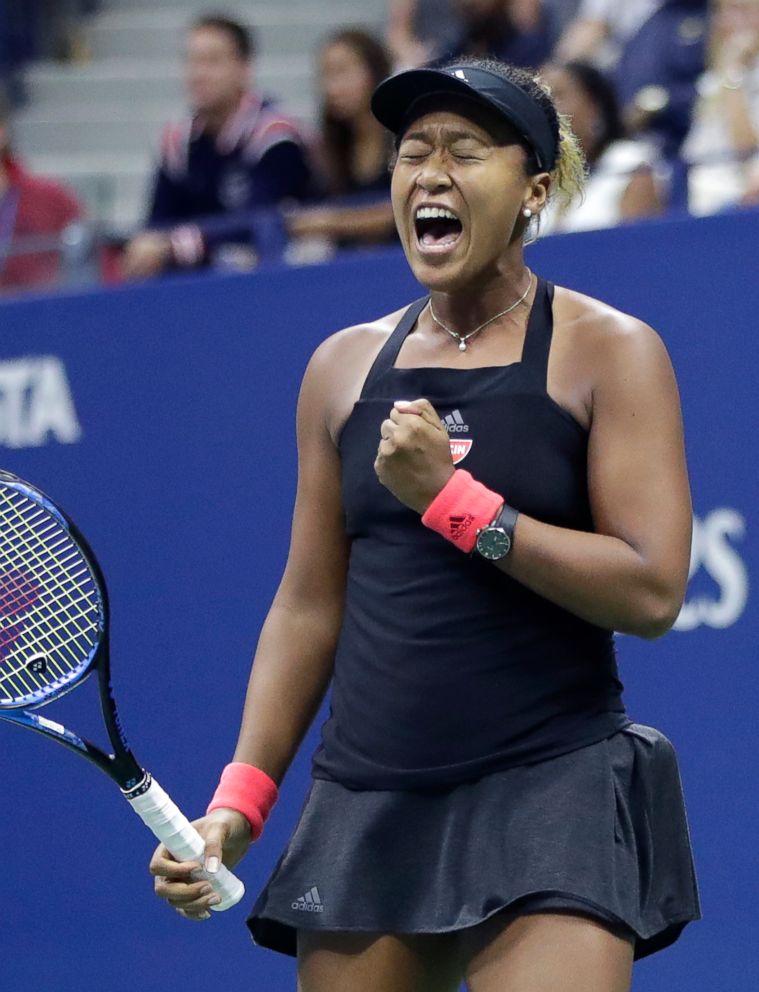 When they approached the net, following the match, Williams hugged Osaka and said she was proud of her, the champion said.
The Women's Tennis Association said in a statement following the match, "There are matters that need to be looked into that took place during the match. For tonight, it is time to celebrate these two amazing players, both of whom have great integrity."
Walking into Saturday, Osaka said that she didn't know how the match would end but that "always in my dreams I end up winning."