Suspected unruly passenger to appear in court after Delta jet diverted
For wheelchair users, taking a trip that involves flying can often be an undignified hassle. A partnership between a consortium and a major airline is looking to change that.
Oftentimes at the gate, people who use power wheelchairs are lifted out of their seats into narrow wheelchairs designed specifically for airplane aisles, while their wheelchairs go in the cargo hold. In many instances, the wheelchairs are damaged in transit. But a consortium called Air4all and Delta Flight Products, a subsidiary of Delta Air Lines, are introducing a new seat design for passenger aircraft that will allow wheelchair users to sit in their wheelchairs on the plane.
The prototype of the seat is being shown this week at the Aircraft Interiors Expo in Hamburg, Germany, and members of the consortium say there's already interest from major airlines.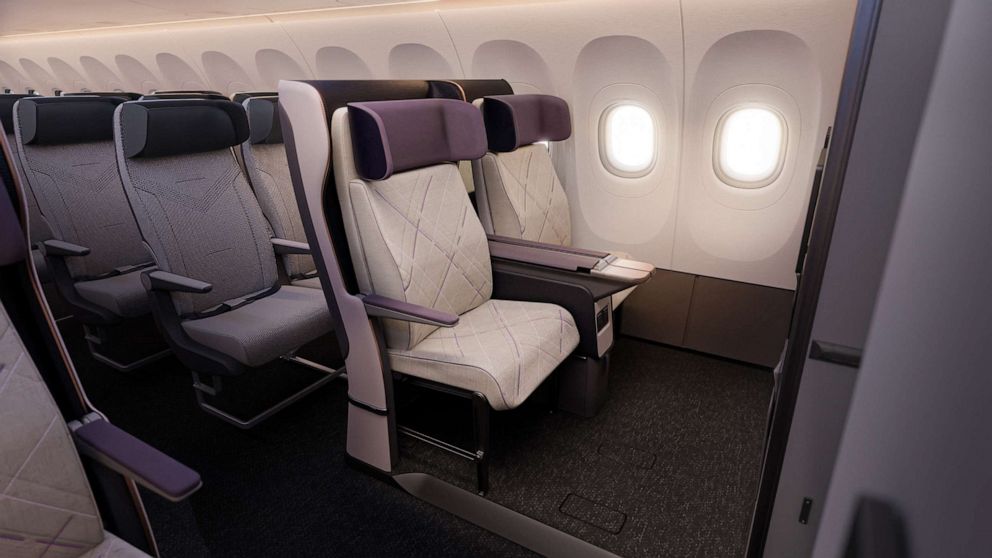 The Air4all consortium consists of Flying Disabled, a group that advocates for accessibility in aviation; PriestmanGoode, an aviation design company which took the lead on designing the chair; SWS Certification, a design organization; and Sunrise Medical, a wheelchair manufacturing and design company.
Chris Wood, the founder of Flying Disabled, said that he was inspired to work on an accessible seat by the difficulties his children, who use power wheelchairs, face when they fly.
"Whenever I traveled by flight with them, ... it's a kind of brutal and undignified process," said Wood.
Nearly 50,000 wheelchairs and scooters were boarded on planes in February 2023, according to Department of Transportation data. Out of that, 767, or 1.54%, wheelchairs and scooters were mishandled.
Wood hopes these new seats will reduce that number.
The seats are designed for single-aisle aircraft. To accommodate someone using a wheelchair, the airline seat will fold up, allowing the wheelchair to be secured to the seat. The user would still have access to the headrest and tray tables. If the seat isn't occupied by someone in a wheelchair, it can fold down into a regular airplane seat.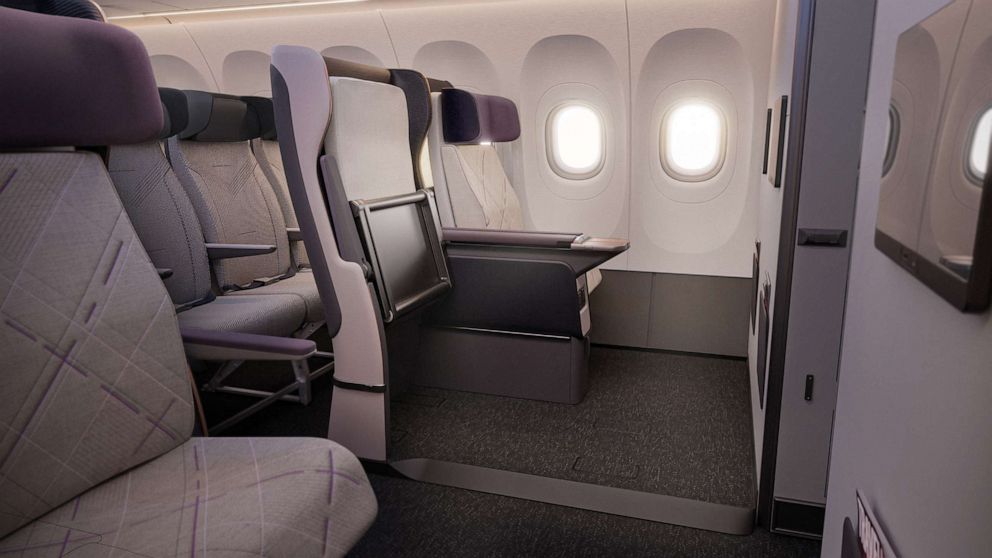 "We want to try to remove that awful process of traveling by air," said Wood.
Wood acknowledged that air travel presented unique challenges.
"The rules of engagement and safety are very different," said Wood. "This is not just strapping [the wheelchair] down in the back of the car and off we go."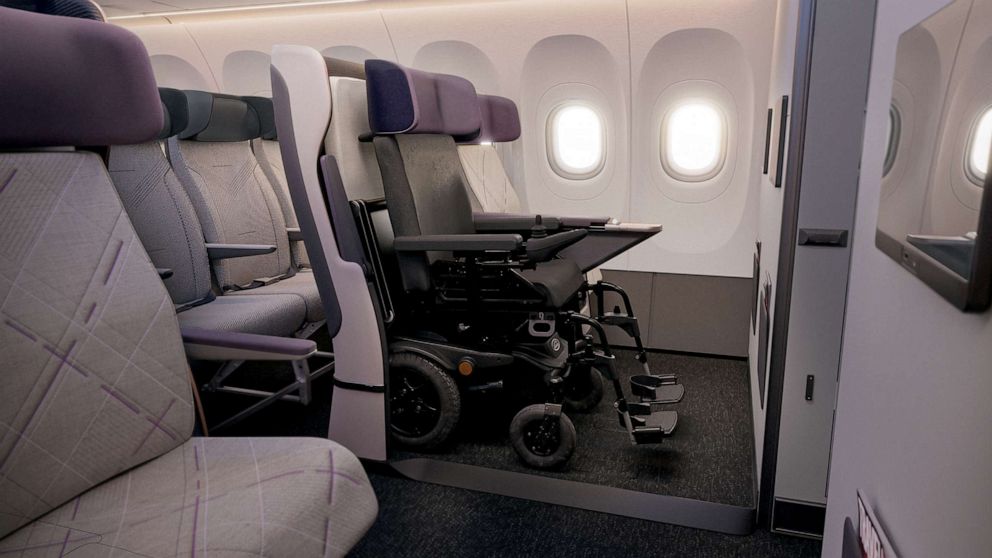 Wood said that there has been interest from major airlines and manufacturers. But it will still be a while before the seat becomes commercially available.
Delta said in a statement that the product was still in its "early development stages," with 18 months of work ahead, including stringent safety and regulatory reviews.
"Delta will keep a keen eye on the progress of this concept being driven by our subsidiary -- as we are always looking for ways to improve the travel experience for all customers," said Delta in a statement.