School shooting survivors reflect on life after tragedy from Sandy Hook to Uvalde
Allison Dinner/AFP via Getty Images | Brendan Smialoski/AFP via Getty Images
In May, families in Uvalde, Texas, will mark one year since the shooting at Robb Elementary School that left 19 children and two teachers dead, making it the second-deadliest shooting at an elementary, middle or high school in the United States.
On Monday, the families of those killed in the shooting had to relive some of their worst moments when they learned of another deadly school shooting, this one thousands of miles away in Nashville, Tennessee.
Three students and three staff members were shot and killed at the Covenant School in Nashville on Monday morning.
The slain children were identified by police as Evelyn Dieckhaus, Hallie Scruggs and William Kinney, all 9 years old. The adult victims were identified as 61-year-old substitute teacher Cynthia Peak, 61-year-old custodian Mike Hill and 60-year-old Katherine Koonce, who was head of the school.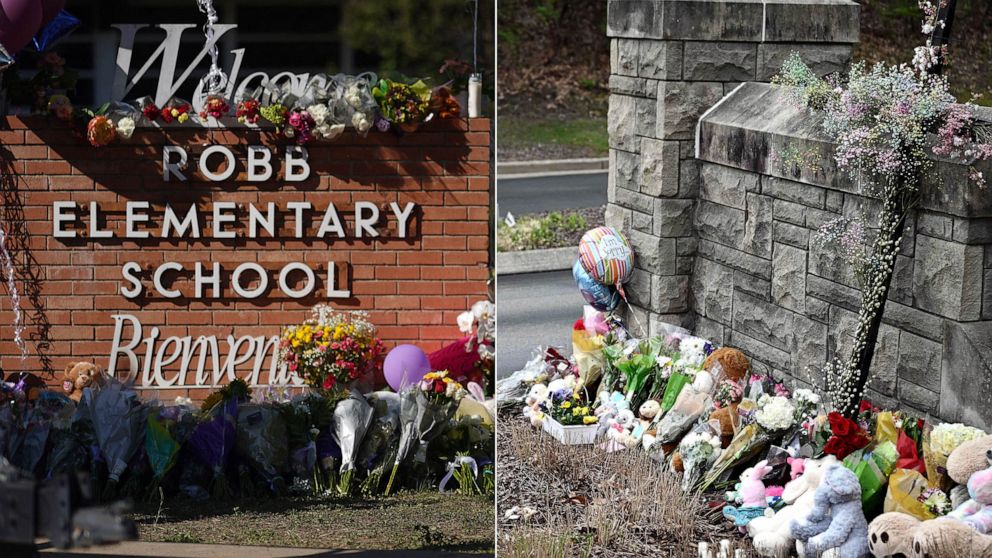 Veronica Mata, whose 10-year-old daughter Tess was killed in the May 24, 2022, Robb Elementary shooting, told ABC News that she "hurt" knowing what the families of victims in Nashville are going through.
"It's the hurt of knowing that those families are going to have to go through the same thing that we're having to go through, and it's a pain that you don't want," Mata said. "It's a pain that we don't want any other family to have to feel, and it just keeps continuing to happen."
She continued, "We have no words what to tell these families because nothing I say, nothing [my husband] Jerry says, nothing anybody can tell them is going to make them feel any better."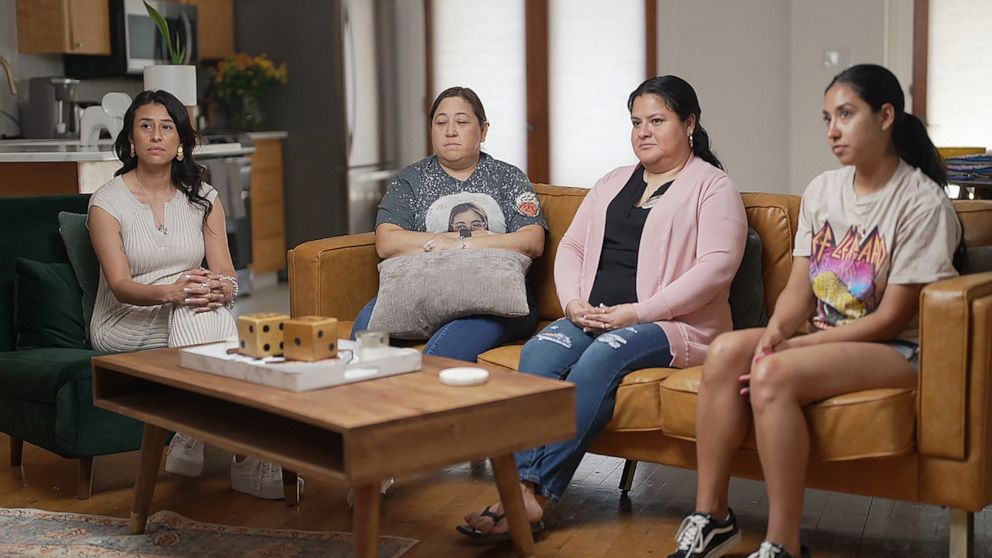 Kimberly Garcia, who lost her 10-year-old daughter Amerie Jo Garza in the Robb Elementary shooting, took to Twitter to reflect on what parents in Nashville may be going through at the moment.
"Al[l] I can think about is those parents, those families. I remember sleep wasn't even an option, honestly still isn't," Garcia tweeted. "I'd doze off for a bit and just cry, & scream, asking why. I still do. I'd scream Ameries name. Didn't eat for days, hated the world. I wish this pain on no one."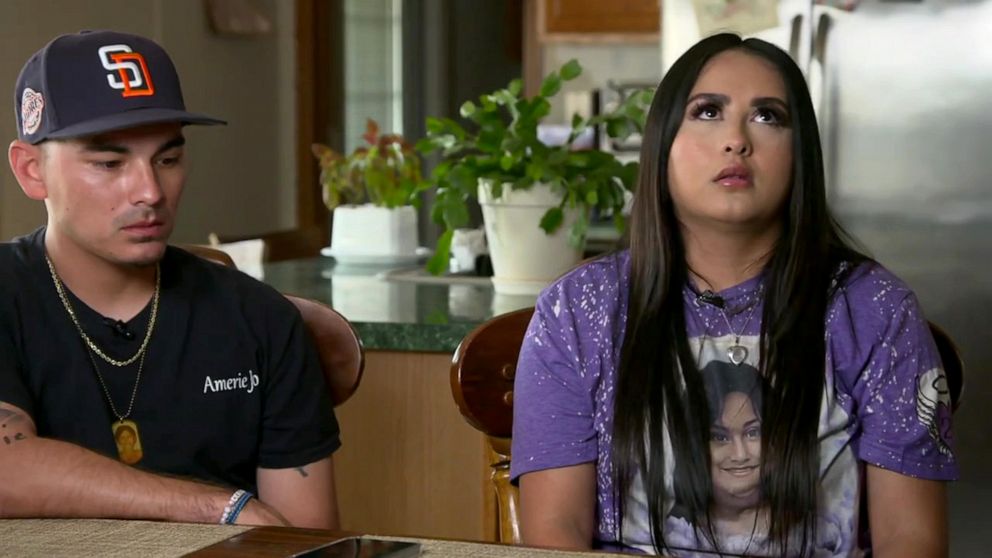 Garcia also reflected on the reality that gun violence in the U.S. has continued to grow in the year since the shooting at her daughter's school.
"Believe it or not, all of this gun violence, losing my daughter to gun violence has completely changed my mind about having more children," she tweeted. "Im 30 years old & already have my mind set to never having anymore kids. I will not bring them into this cruel, evil world. Isn't that sad?"
The Covenant School shooting is among the approximately 130 mass shooting to have taken place so far this year in the U.S., according to the Gun Violence Archive, which defines a mass shooting as one in which four or more victims are shot or killed, not including the shooter.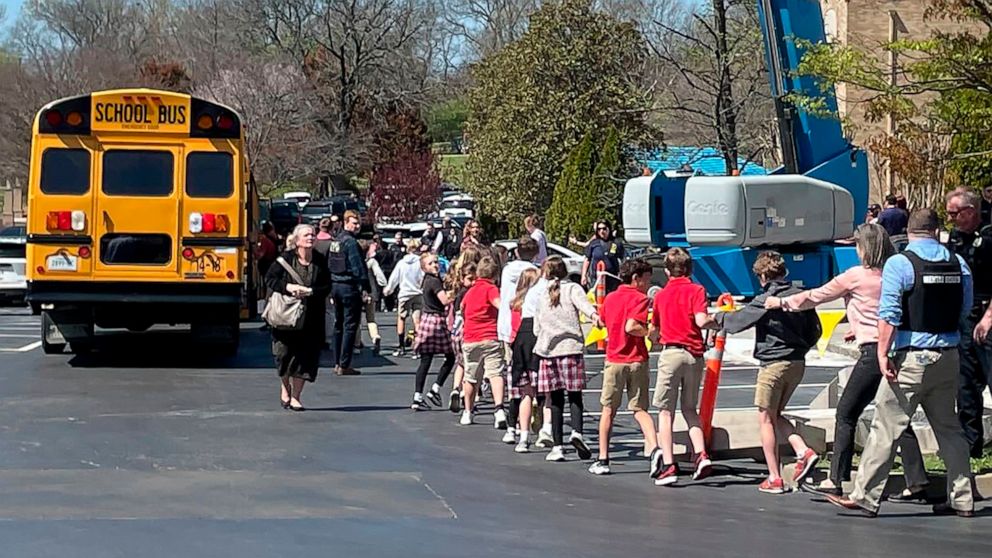 The Nashville school shooting also now joins Uvalde on the long list of school shootings that have taken place in the past decade, since the Dec. 14, 2012, shooting at Sandy Hook Elementary School that claimed the lives of 20 students and six educators.
Brett Cross lost 10-year-old Uziyah Garcia in the shooting at Robb Elementary School. Cross was Uziyah's guardian at the time of the shooting.
After the shooting in Nashville, Cross took to Twitter to share his words of advice for the newly mourning parents. He also addressed his tweets to parents who may one day face the same dreaded fate after a future school shooting.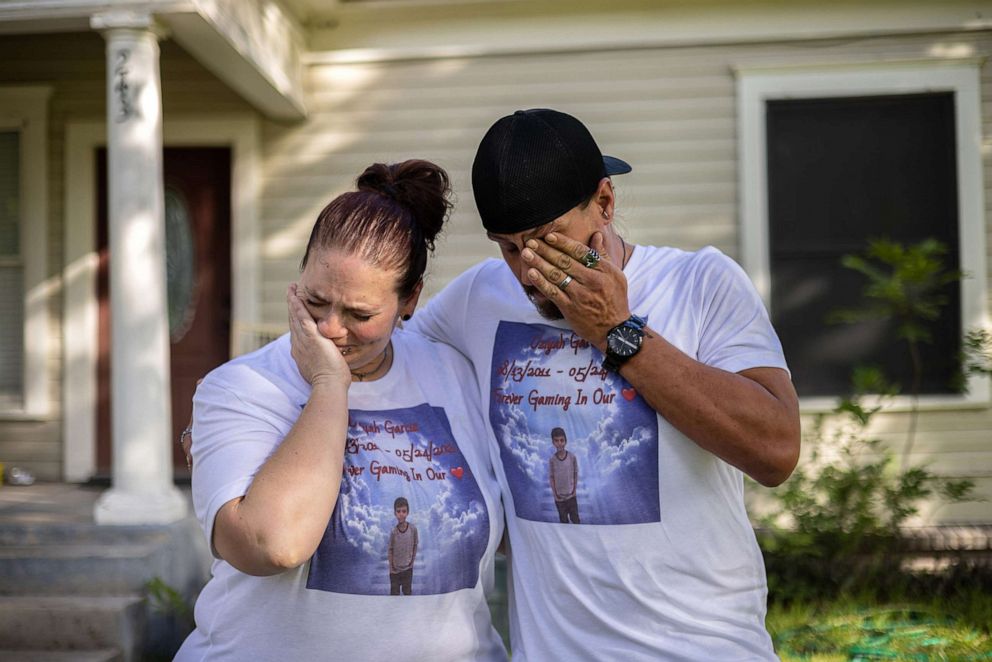 "Do whatever helps you," Cross wrote. "If screaming your head off helps, do it. If punching a wall helps, do it. If staying in bed all day helps, do it. Do whatever gets you through one second to the next."
Cross reassured parents that "it's okay to break down," and urged them to turn to friends and family for support, and to share their story publicly only when they feel ready.
He also told parents that there will be no more "good days," only the "alright days" that they will "strive for."
Finally, Cross urged parents to remember that support is available and that they are loved and needed.
"You will fight yourself mentally. You have faced the worst thing possible and will no longer fear mortality because you want to be with them/not to feel pain. Don't fall to the temptation," Cross wrote. "If you ever need someone who understands, reach out. To me, to any other parent."
He continued, "You are loved, and you are needed here."
ABC News' Ismael Estrada contributed to this report.