Ariana Grande released a new song titled "Thank U, Next"
Mario Anzuon/Reuters, FILE
Ariana Grande is treating her fans to some new material in the new year.
The pop star just released a video featuring bloopers and a deleted scene from her popular "thank u, next" music video.
In the deleted scene, Grande reenacts a scene from 2001 hit romantic comedy "Legally Blonde" alongside one of the film's original stars, Jennifer Coolidge.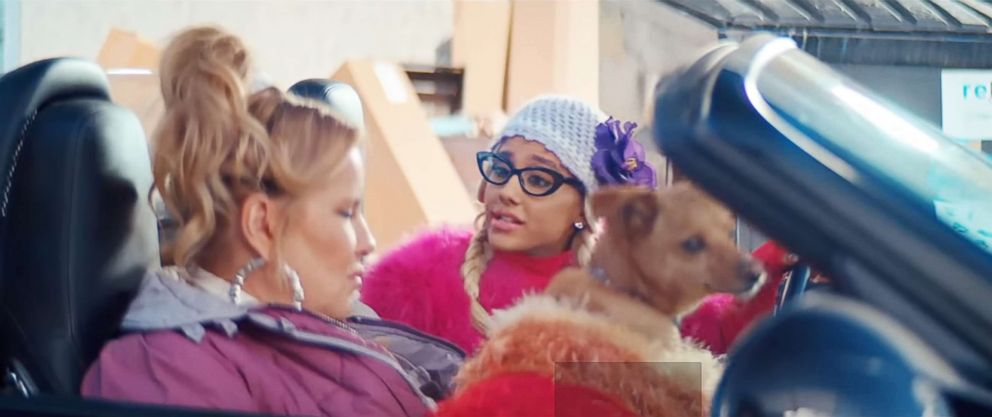 Coolidge's character, Paulette Bonafonté, retrieves her dog from an ex in the clip, with the help of Grande, playing Elle Woods, Bonafonté's lawyer.
The bloopers also feature the many celebrities who starred alongside Grande in the popular music video, including singer Troy Sivan, Kris Jenner and others.
The 'thank u, next' video currently has 229 million views on YouTube and the song continues to break records on multiple streaming platforms.
The video is YouTube's most-streamed video in the first 24 hours of its release, as well as Vevo's most watched video in 24 hours.
It also earned the biggest weekly streaming numbers ever for a track by a female artist, with 93.8 million streams, according to Nielsen Music.
Grande celebrated the tremendous success of her hit single, and its accompanying music video, in a recent Instagram post.
"Thank u for seven weeks at number 1," she wrote.
"What a beautiful start to this year," she added.