20 Deals and Steals with Tory Johnson
ABC News Photo Illustration, Phonesoap, Tristar, Nest, Wolferman's, That Pillow Guy
"Good Morning America" is celebrating 20 years in Times Square and Tory Johnson is marking the anniversary with a special edition of Deals & Steals.
Score big savings on 20 products from fan favorite brands.
The deals start at just $4, are all at least 50% off. They include everything from kitchen goods to beauty products, jewelry and more.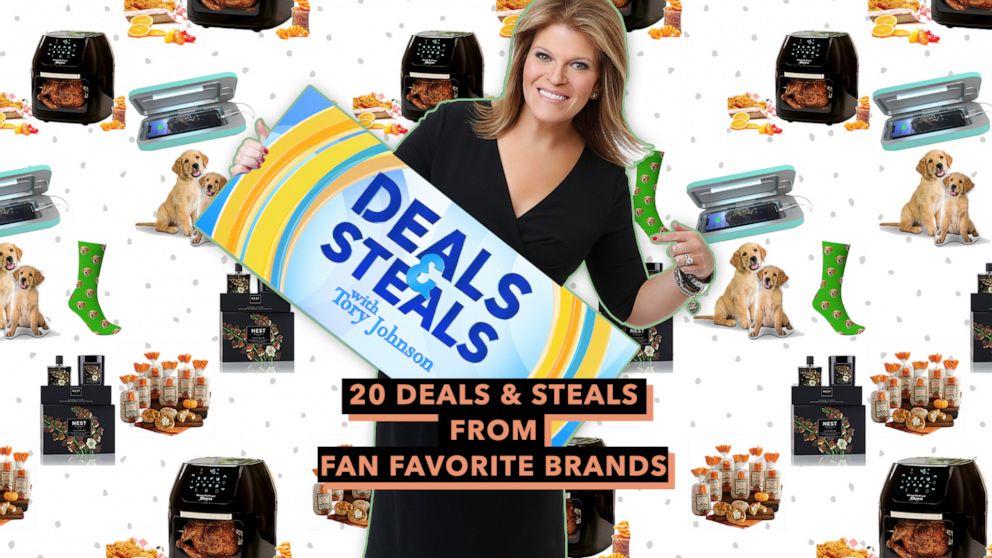 Find all of Tory's "Deals and Steals" on her special deals website, GMADeals.com.
Deal Details:
1. Use the links provided below on the date(s) listed to receive the savings.
2. All deals are available only while supplies last. No back orders, unless specified by the individual vendor. No rain checks.
3. Deals cannot be combined with other coupons and offers.
4. Contact retailers for any questions about products before ordering online.
5. Shipping rates indicated are valid in the continental United States only.
NEED HELP? CONTACT TORY: For those who need assistance with a deal, please email Tory Johnson directly at help@gmadeals.com. Tory and her team respond to all viewer emails within an hour during business hours.
By visiting these website addresses, you will leave Goodmorningamerica.com and be directed to Shopify-powered web stores. Any information you share with the retailer will be governed by its website's terms and conditions and privacy policies. ABC will receive a small share of revenue from purchases through these links.
NEST Fragrances: Personal & Home Fragrances
Original: $27 to $74
GMA Deal: $8 to $37
50%-70% savings
Valid: 9/19/19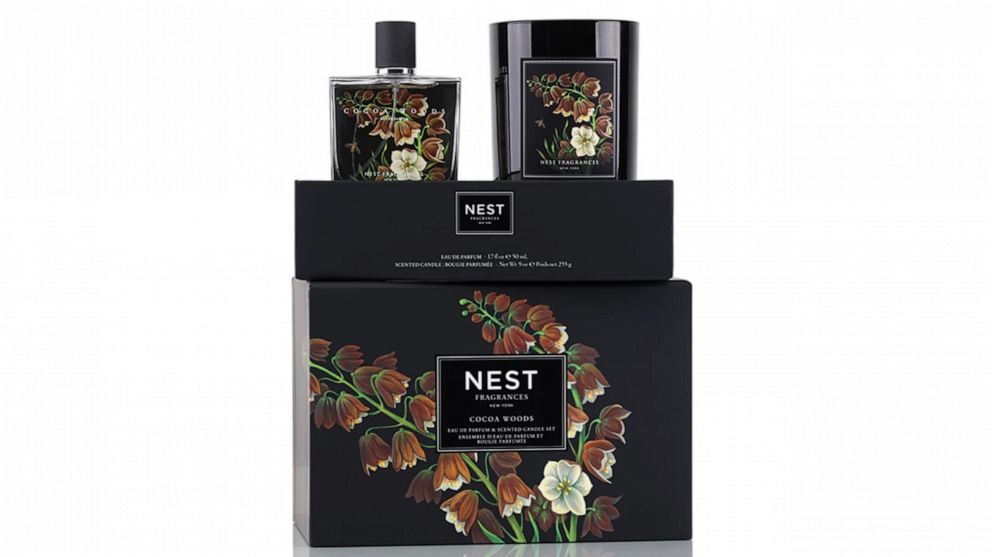 NEST Fragrances is a leading designer in luxury fine, personal and home fragrances. Beautifully packaged, these gourmet blends are available in four options: Eau de Parfum Rollerball, Eau de Parfum Spray, Scented Body Cream and Eau de Parfum Spray & Scented Candle Set. The decadent fragrances are available in Cocoa Woods (bittersweet cocoa, sequoia wood and white sandalwood,) Dahlia & Vines (dewy daffodils, peony and rose) and Midnight Fleur (exotic woods, patchouli and black amber.) Plus, a big assortment of candles and diffusers in a variety of popular scents. Shipping is $4.95.
PhoneSoap: PhoneSoap 3
Original: $80
GMA Deal: $40
50% savings
Valid: 9/19/19
gma-phonesoap.com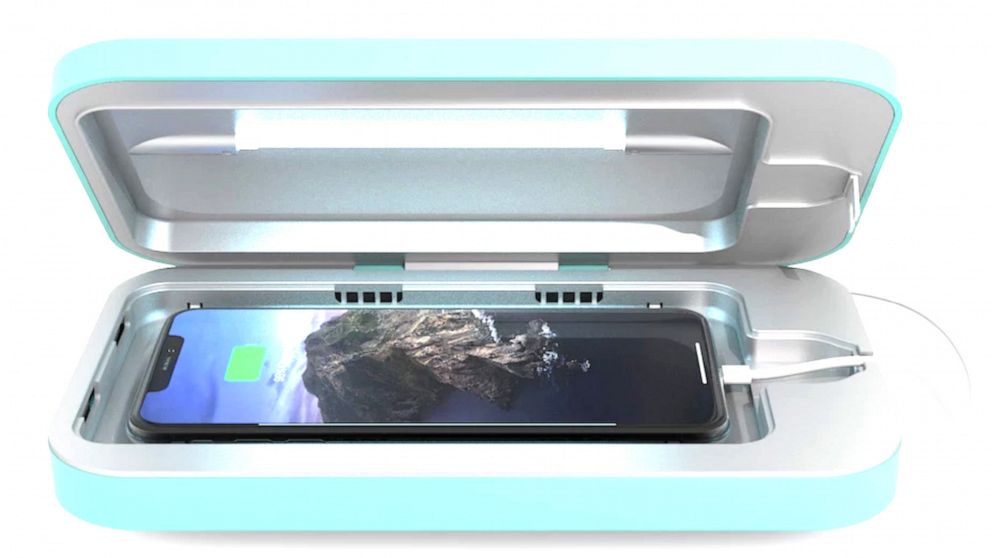 PhoneSoap is the phone charger that simultaneously disinfects your phone while it charges. No harsh chemicals, liquid or heat; the UV-C light kills germs and disinfects before you use it next. PhoneSoap will even fit the largest phones – from iPhones to Androids. The acoustic audio amplifier allows you to hear your notifications while your phone is inside. Beyond sanitizing your phone, clean your keys, credit cards or whatever fits. Limit three units per order. Shipping is $2.99.
The Little Birdie: Personalized Pillows
Original: $40
GMA Deal: $20
50% savings
Valid: 9/19/19
gma-littlebirdiearts.com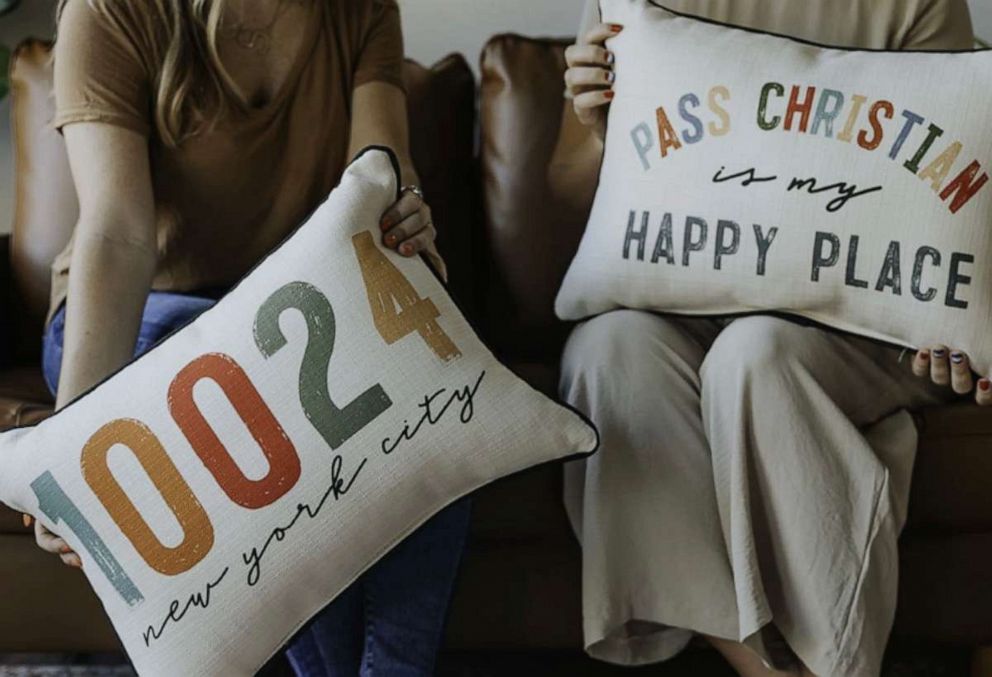 Add personalized décor to your home with these beautiful pillows from The Little Birdie. Made in the USA, each pillow is machine washable and made just for you. Add your zip code and city, name and date or choose a location that's "your happy place." The designs are dyed into the fabric to create a vibrant and colorful appearance with no risk of peeling or cracking. Shipping is $7.50 or free for orders over $50.
Kevyn Aucoin Beauty: Cosmetics & Tools
Original: $20 to $82
GMA Deal: $10 to $41
50% savings
Valid: 9/19/19
gma-kevynaucoin.com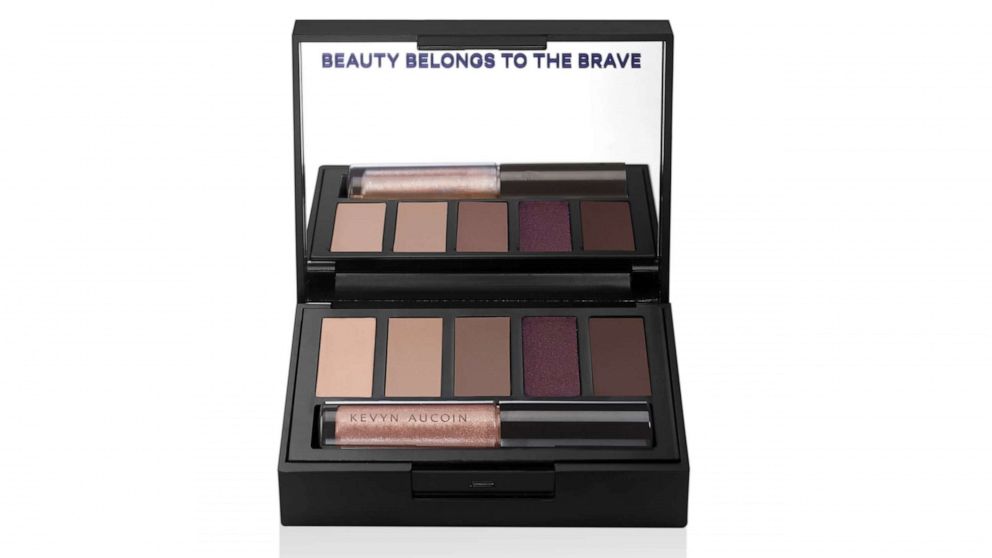 Iconic and revolutionary, Kevyn Aucoin is celebrated as one of the most influential makeup artists. This visionary collection of cosmetic and tools helps you celebrate fearless creativity. Over 30 options including eyeshadow palettes, brow pencils, mascara, lipsticks, brushes and books that explain the basics of makeup application and technique. Limit two units per product per order. Shipping is $5.95 or free for orders over $50.
Rustic Cuff: Beaded & Personalized Bracelets
Original: $38 to $82
GMA Deal: $19 to $34
50%-58% savings
Valid: 9/19/19
rusticcuffgma.com

Wear a name, quote or date that's close to your heart. The genuine leather braided bracelet has a custom engraved stainless steel bar that can be personalized with up to 20 characters. Five leather colors to choose from. Beaded bracelets are also available, which can be paired with your favorites or worn alone. Shipping is $4.99 or free with the purchase of two items.
Softies: Snuggle Tunic
Original: $85
GMA Deal: $41
51% savings
Valid: 9/19/19
gma-softiespjs.com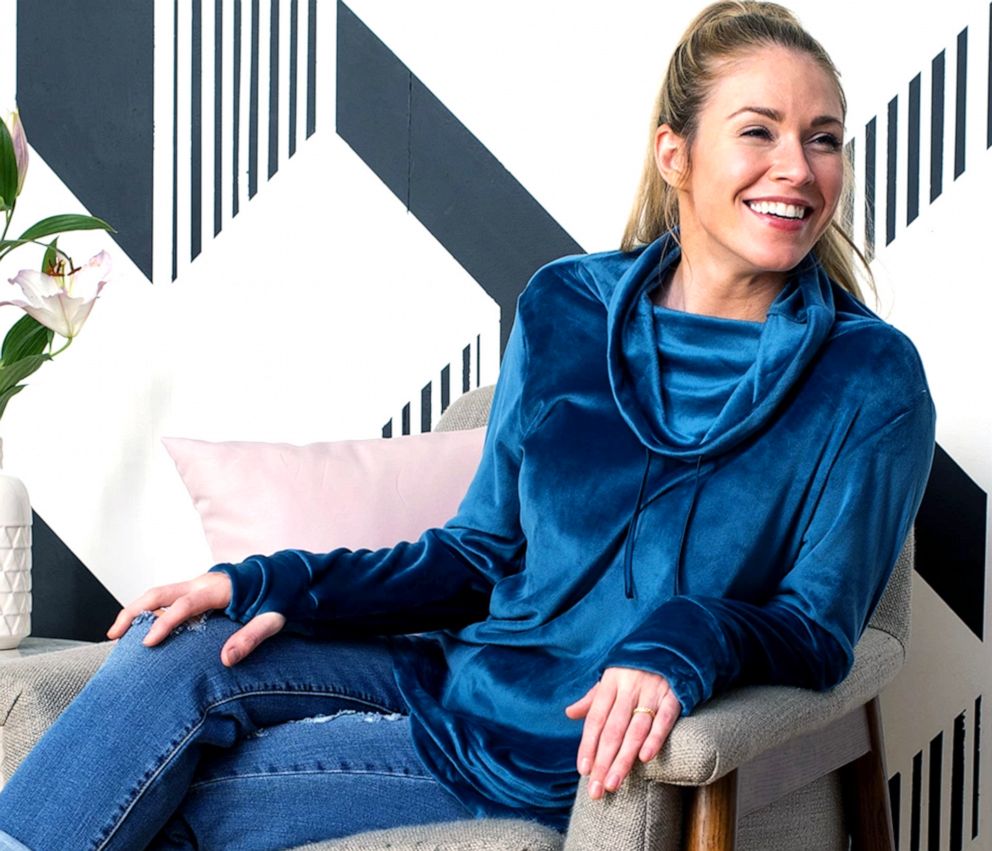 Softies' Snuggle Tunic is the coziest go-anywhere style that's made from buttery soft fabric both inside and out. Pair with your favorite yoga pants at home or add leggings or jeans to wear this versatile style out. The cowl neck and asymmetrical hemline flatters from front to back. The hidden bracelet thumbholes allow you to slide your hands into supreme softness. Four rich jewel tones to choose from. Sizes range from S/M to 2X/3X. Shipping is $5.95 or free with the purchase of two items.
Indie Lee & Co: Skincare
Original: $24 to $60
GMA Deal: $12 to $30
50% savings
Valid: 9/19/19
gma-indielee.com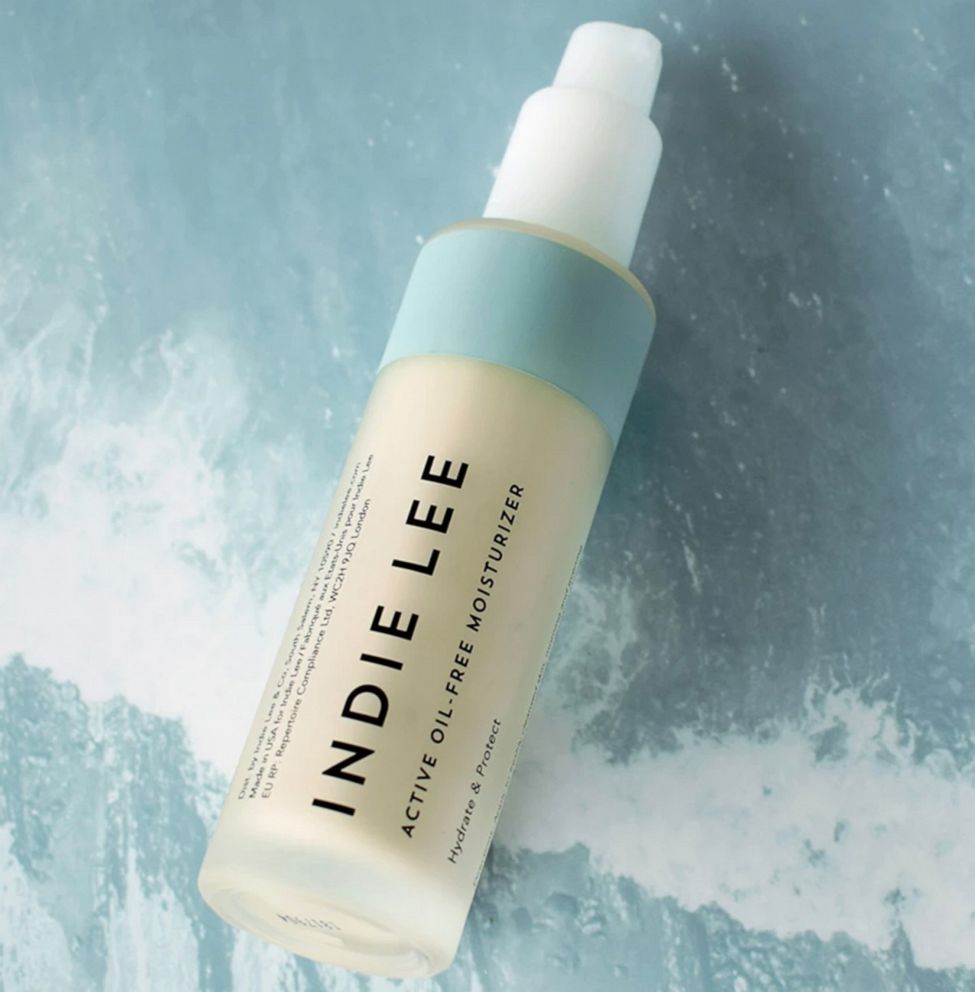 Grounded in nature, supported through science and inspired by life, Indie Lee's skincare is safe, clean and effective. Sourced using the finest ingredients and formulated with the help of leading chemists, Indie Lee is cruelty-free and formulated without parabens, sulfates, GMO or other harmful ingredients. This assortment includes body wash, body oil, body lotion, facial oil, face wash, serum and moisturizer. Shipping is $5.95 or free for orders over $75.
Daniela Swaebe Fashion Jewels: Assorted Jewelry
Original: $34 to $91
GMA Deal: $10 to $20
61%-79% savings
Valid: 9/19/19
gma-danielaswaebe.com

Delicate and classic, Daniela Swaebe Fashion Jewels gives you the look of "real" without the high price with the pavé and prong-set Cubic Zirconia on sterling silver or plated settings. This assortment includes an array of dazzling post and hoop earrings as well as necklaces and bracelets with the perfect amount of sparkle to wear as standout singles or layered. Stackable rings with colorful stones and vibrant pull-tie bracelets are also available. Shipping is $4.95 or free for orders over $40.
Remington iLIGHT: Hair Removal Systems
Original: $200 to $450
GMA Deal: $100 to $225 + FREE SHIPPING
50% savings
Valid: 9/19/19
gma-remington.com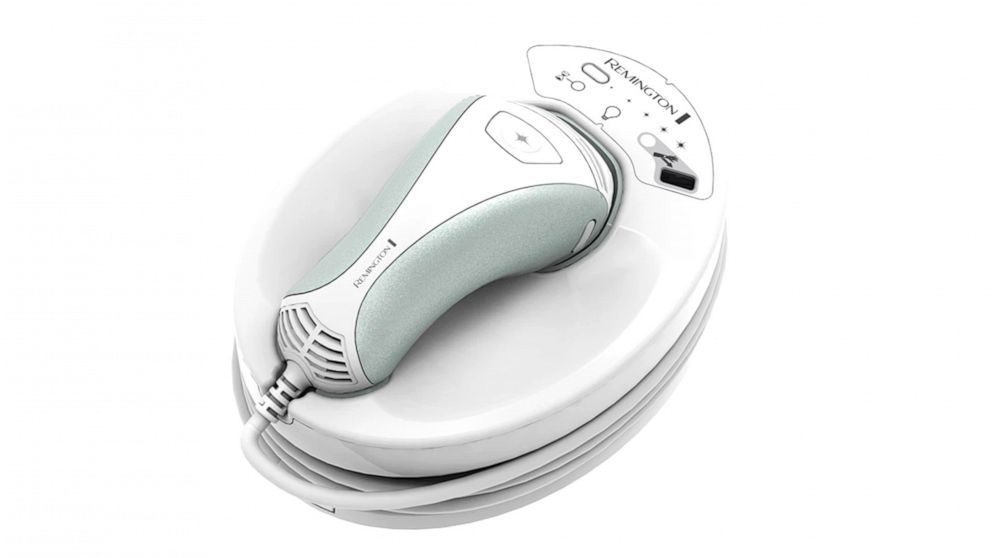 Achieve permanent hair removal in the comfort of home. Remington's iLIGHT devices are FDA cleared for the reduction of body and female facial hair. There are three options, including HPL (Home Pulsed Light) or IPL (Intense Pulsed Light) technology ranging from 6,000 to 350,000 flashes. Results can be seen in as little as three treatments. Free shipping!
Tristar Products: Power XL Air Fryer Oven Deluxe
Original: $200 to $240
GMA Deal: $99 to $119 + FREE SHIPPING
50% savings
Valid: 9/19/19
gma-tristar.com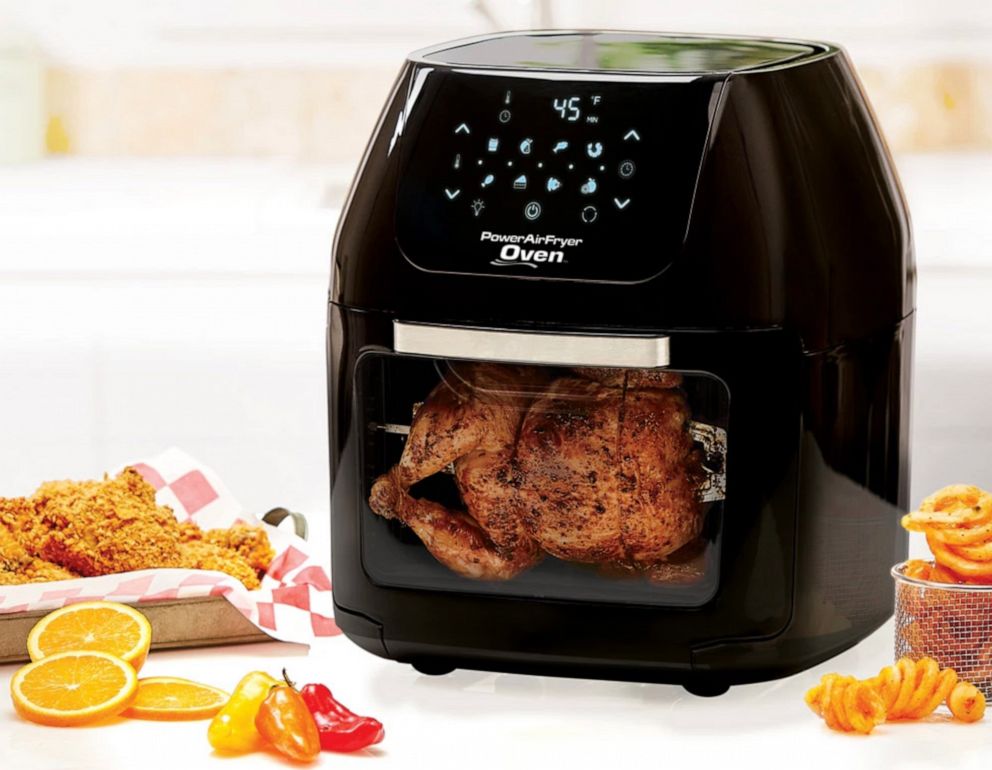 The Power XL Air Fryer Oven is a full oven multi-cooker that gives you all of the crisp, juicy, delicious, healthier benefits of oil-free air frying. You get a state-of-the-art air fryer with an added rotisserie and dehydrator – all in one. Choose from eight one-touch pre-set buttons to air fry extra crispy chicken fingers, air fry rotisserie for turkey breast and kebabs or use the dehydrator to make vegetables, herbs, fruit and more, with no added sugar. Choose from 6qt or 8qt. Free shipping!
Perricone MD: Skincare
Original: $60 to $179
GMA Deal: $30 to $89.50 + FREE SHIPPING
50% savings
Valid: 9/19/19
gma-perricone.com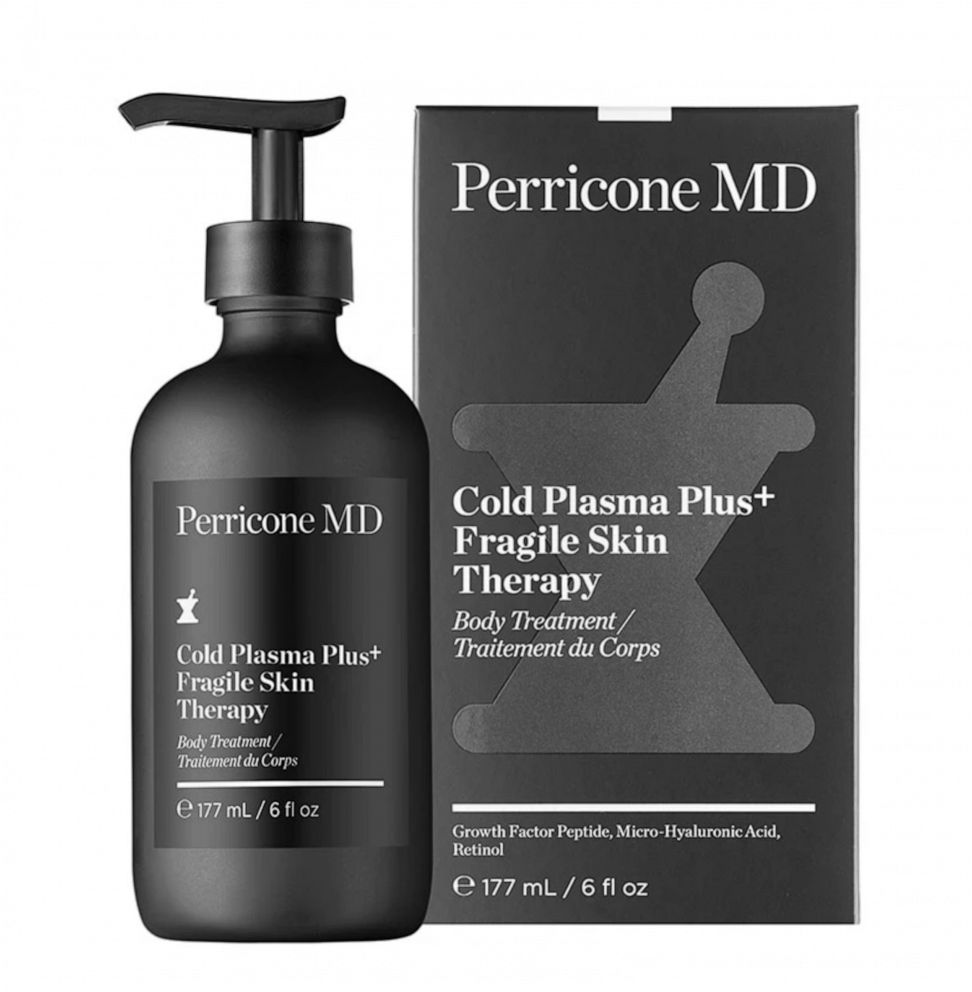 Unlock the secrets to healthy aging with Perricone MD's revolutionary skincare products that are formulated with Dr. Nicholas Perricone's award-winning sciences designed to deliver dramatic, clinically tested results. Introducing the newest addition to the Cold Plasma Plus Franchise – Fragile Skin Therapy. This multi-tasking powerhouse promotes resilient skin on the arms, shins and other fragile areas prone to damage or bruising. This also improves the appearance of thin, crepey and delicate skin. There are 12 options ranging from moisturizers and serums to eye cream and firming mask. Free shipping!
Conscious Coconut: Coconut Oil
Original: $18 to $37
GMA Deal: $9 to $18.50
50% savings
Valid: 9/19/19
gma-consciouscoconut.com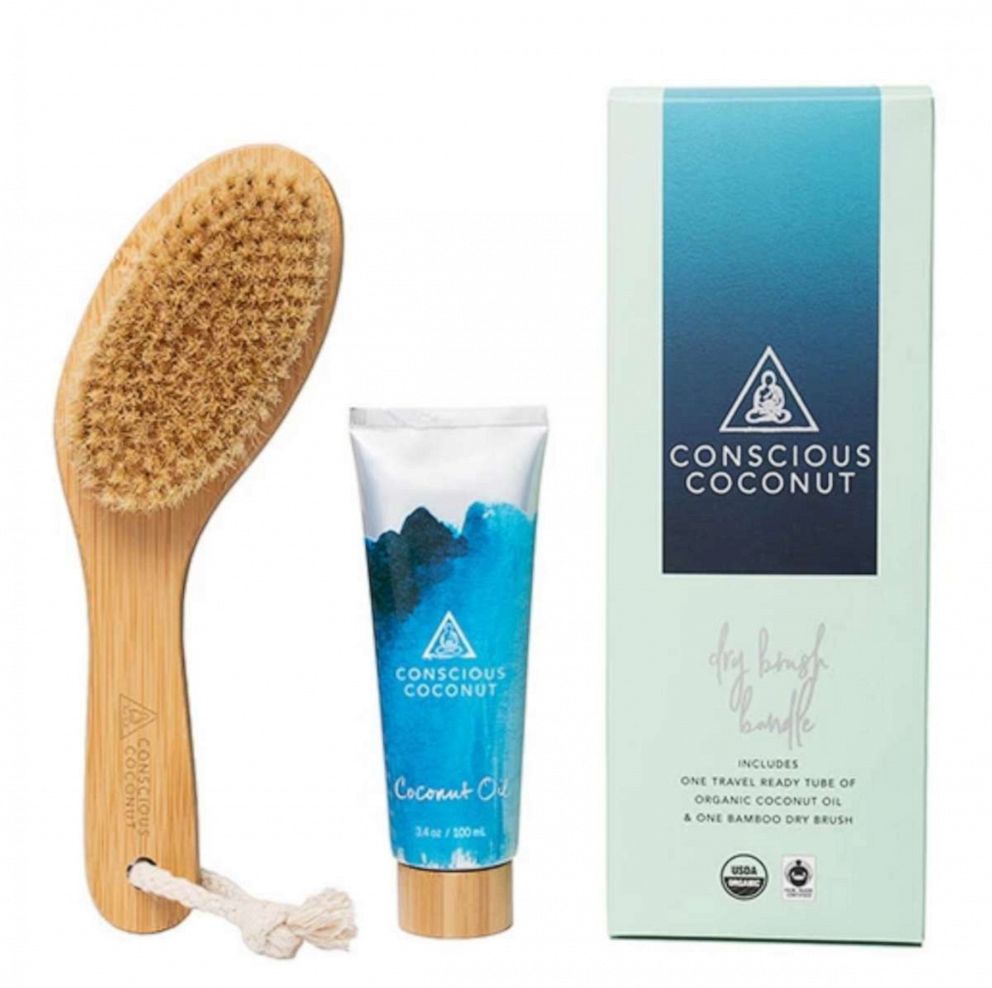 Conscious Coconut Oil is crafted the traditional cold-pressed method, without the use of heat, pressure or machinery. Certified organic and great for your skin, these TSA-approved, travel-ready tubes and packets can be used 20 different ways. Use as a makeup remover, shaving cream, face moisturizer and more. The Dry Brush Bundle combines the oil and brush to help with skin tightening and rejuvenating. For every product sold, Conscious Coconut donates a meal to a child in need through Feeding America. Shipping is $3.50.
That Pillow Guy: Custom Socks & Pillows
Original: $25 to $50
GMA Deal: $12.50 to $20 + FREE SHIPPING
50%-60% savings
Valid: 9/19/19
gma-thatpillowguy.com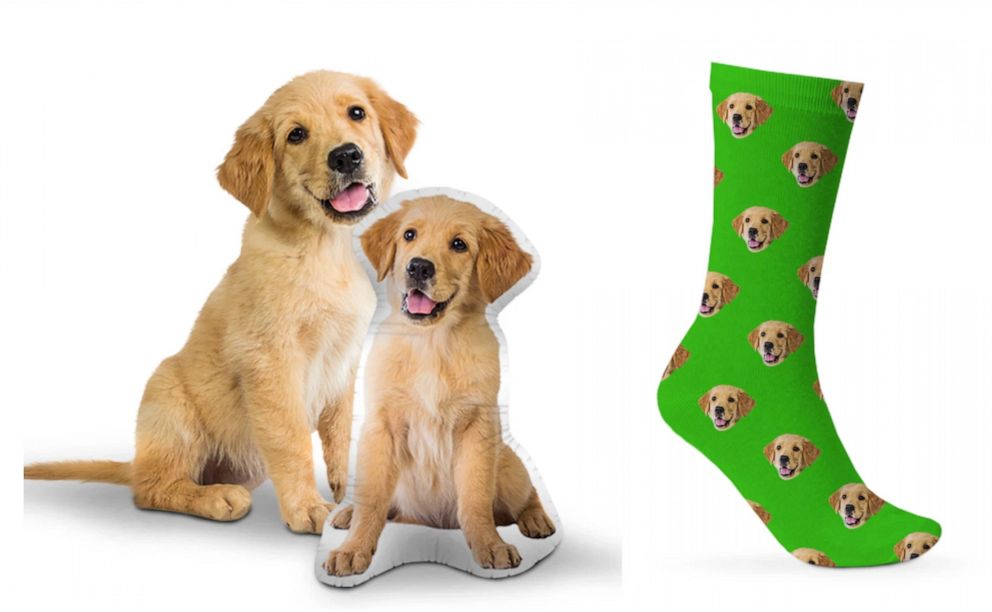 Take personalization to the next level. Upload your favorite image and allow That Pillow Guy to turn it into a fun pair of socks or a pillow. The high quality socks in five colors are machine washable. The pillows are handmade with artisan craftsmanship and quality materials. Free shipping!
Therafit Shoe: Sneakers & Walking Shoes
Original: $130 to $160
GMA Deal: $64 to $79
50% savings
Valid: 9/19/19
gma-therafitshoe.com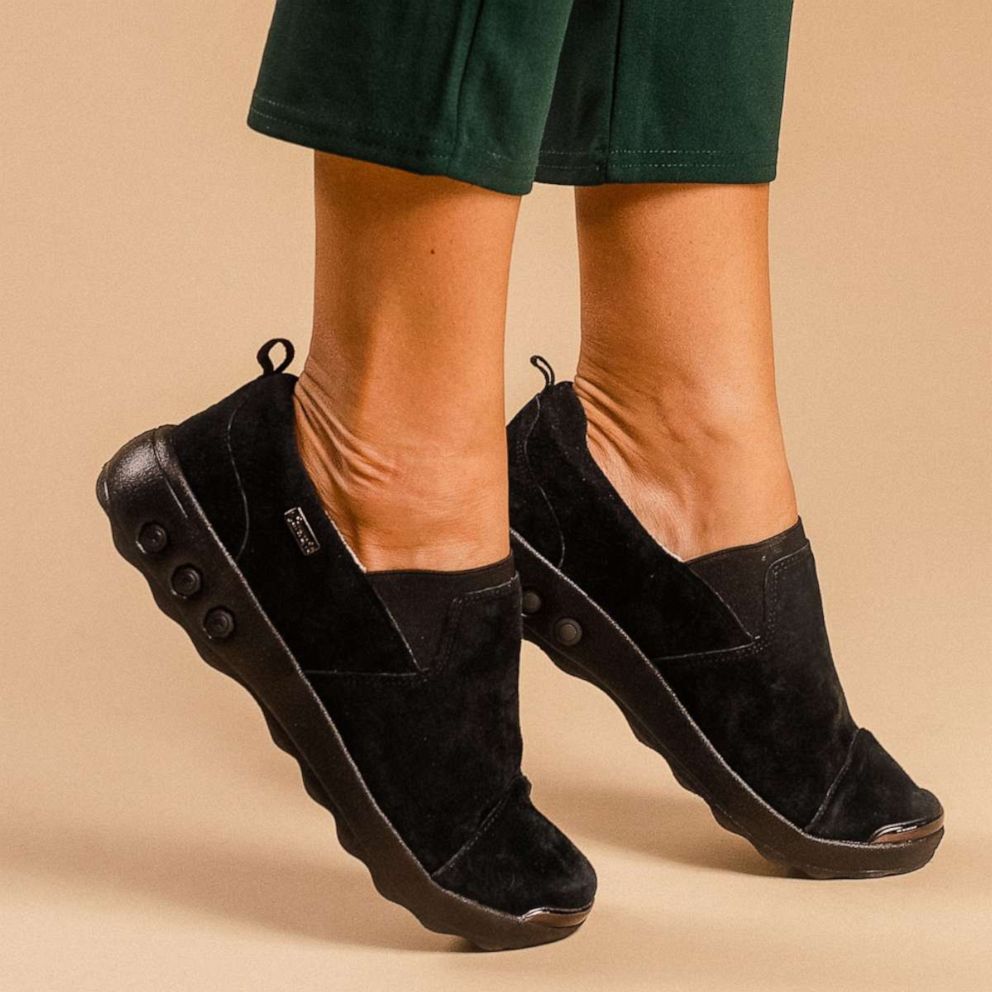 Therafit's patented technology is where comfort meets science. Approved by the American Podiatric Medical Association, Therafit's sneakers and shoes provide superior arch support, a deep heel cup and personalized heel support so you can achieve style, comfort and function all in one shoe. Over 10 styles to choose from. Sizes range from 6.5 to 11. Limit two units per order. Shipping is $6.95.
Pura Vida: Jewelry Packs
Original: $50 to $77
GMA Deal: $25 per set
50%-67% savings
Valid: 9/19/19
gma-puravidabracelets.com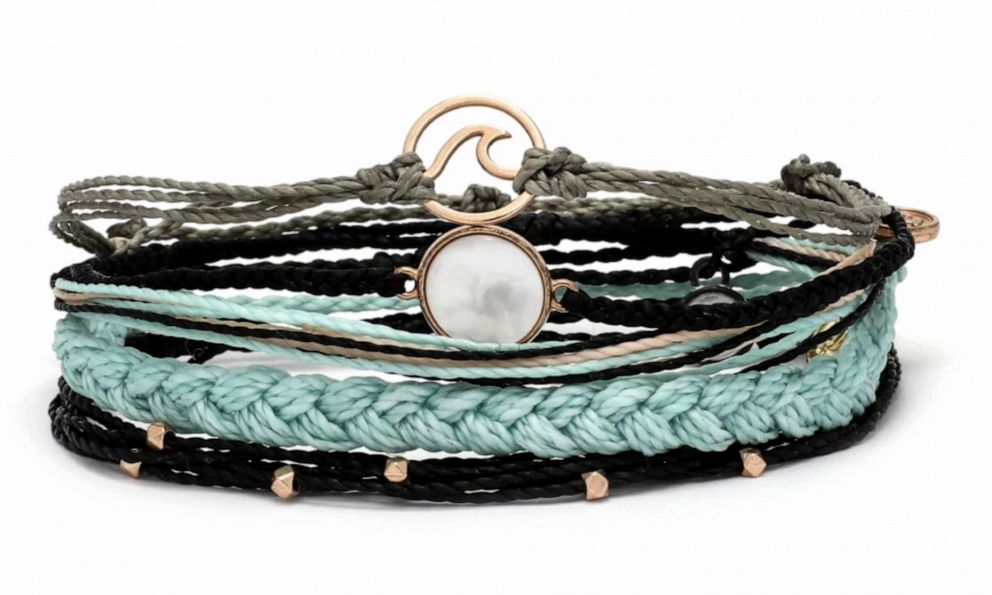 Pura Vida is inspired by the Costa Rican "Pura Vida" lifestyle – the enjoyment of life's simple pleasures. The company currently supports over 800 artisans in Costa Rica, El Salvador, India and beyond, providing a steady income and positive work environment. These jewelry packs include necklaces, earrings and Pura Vida's cult-favorite string bracelets, featuring some of their most popular charms. Shipping is $2.99.
PJ Harlow: Satin Pillowcase & Scrunchie Gift Set
Original: $52
GMA Deal: $20
61% savings
Valid: 9/19/19
gma-pjharlow.com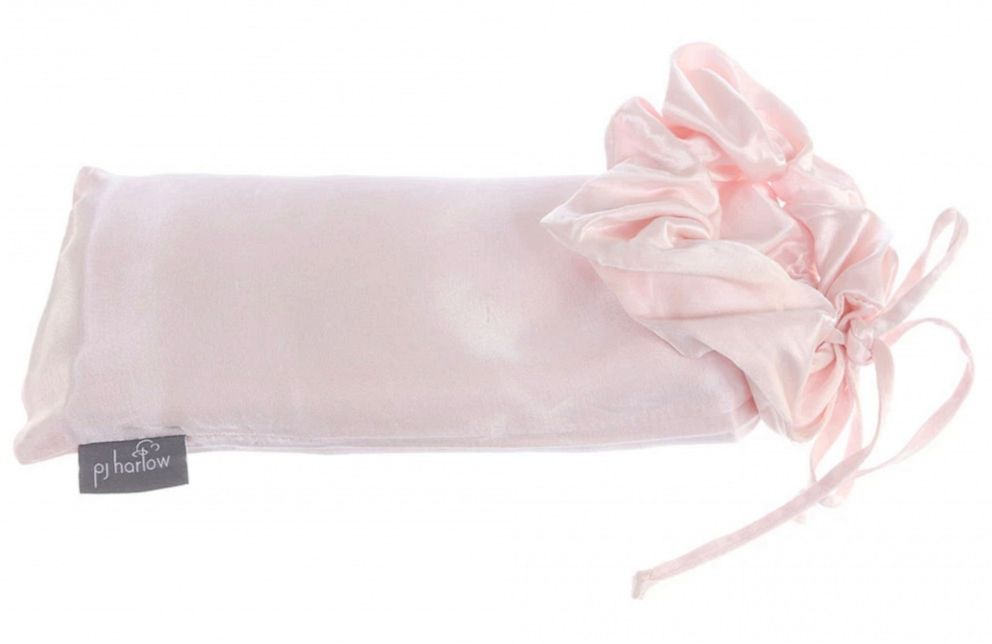 Surround yourself in softness for a soothing night of slumber. The luxuriously satiny soft pillowcase prevents hair frizz and breakage while simultaneously preserving the skin. This sham-style pillowcase is made with the perfect blend of satin and rayon. Each pillowcase is machine washable and packaged in a satin bag with a matching scrunchie. Choose from eight beautiful colors. Shipping is $4.85.
Buddha Board: Original Buddha Board
Original: $35
GMA Deal: $17.50
50% savings
Valid: 9/19/19
gma-buddhaboard.com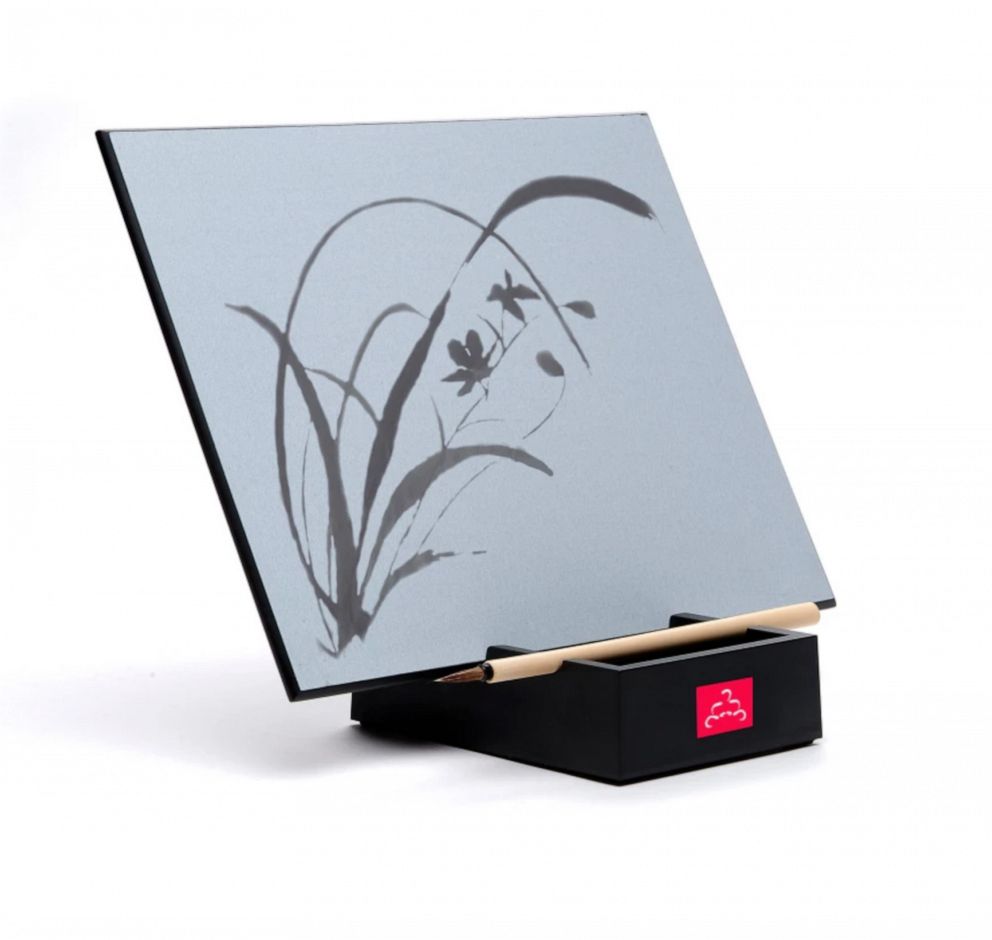 Practice the art of letting go. Buddha Board is environmentally friendly – there is no ink, paint or chemicals – and is inspired by the Zen concept of living in the moment. Simply fill the stand with water, dip the bamboo brush and start drawing, painting and writing. You'll create a soft, beautiful image with a rich, inky look. As the water slowly evaporates, your art will disappear, leaving you with a clean slate. Shipping is $5.99.
Get It Right: Silicone Kitchen Tools & Bottle Stoppers
Original: $8 to $38
GMA Deal: $4 to $19
50% savings
Valid: 9/19/19
gma-gir.com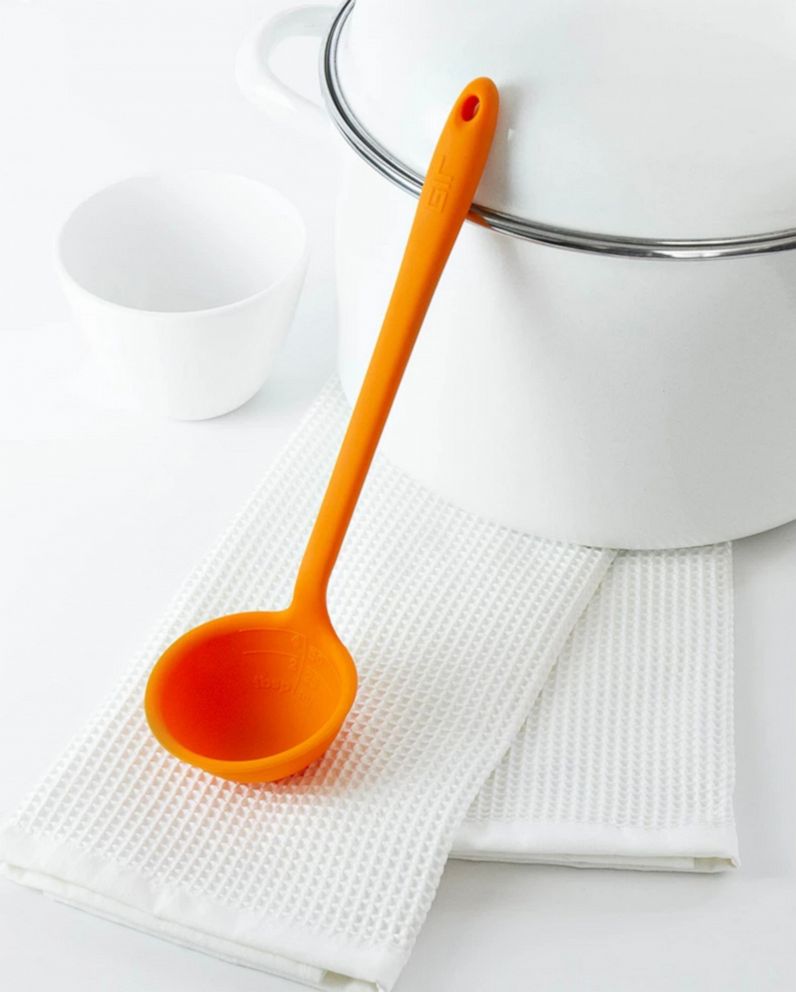 Get It Right silicone kitchen accessories are made for the modern kitchen and designed to last. The one-piece construction has no holes or seams, making the tool hygienic, easy to clean and dishwasher safe. Available in vibrant colors, this assortment combines style and function among spatulas, spoonulas, whisks, flips and ladles. Ultimate mat sets can be used as trivets, pot grabbers, prep mats or pot covers. Modern bottle stoppers allow bottles to remain upright while sealed or lie flat without leaking. Shipping is $4.99 or free for orders over $50.
Dishique: Alphabet Plates
Original: $30
GMA Deal: $15
50% savings
Valid: 9/19/19
gma-dishiqueboutique.com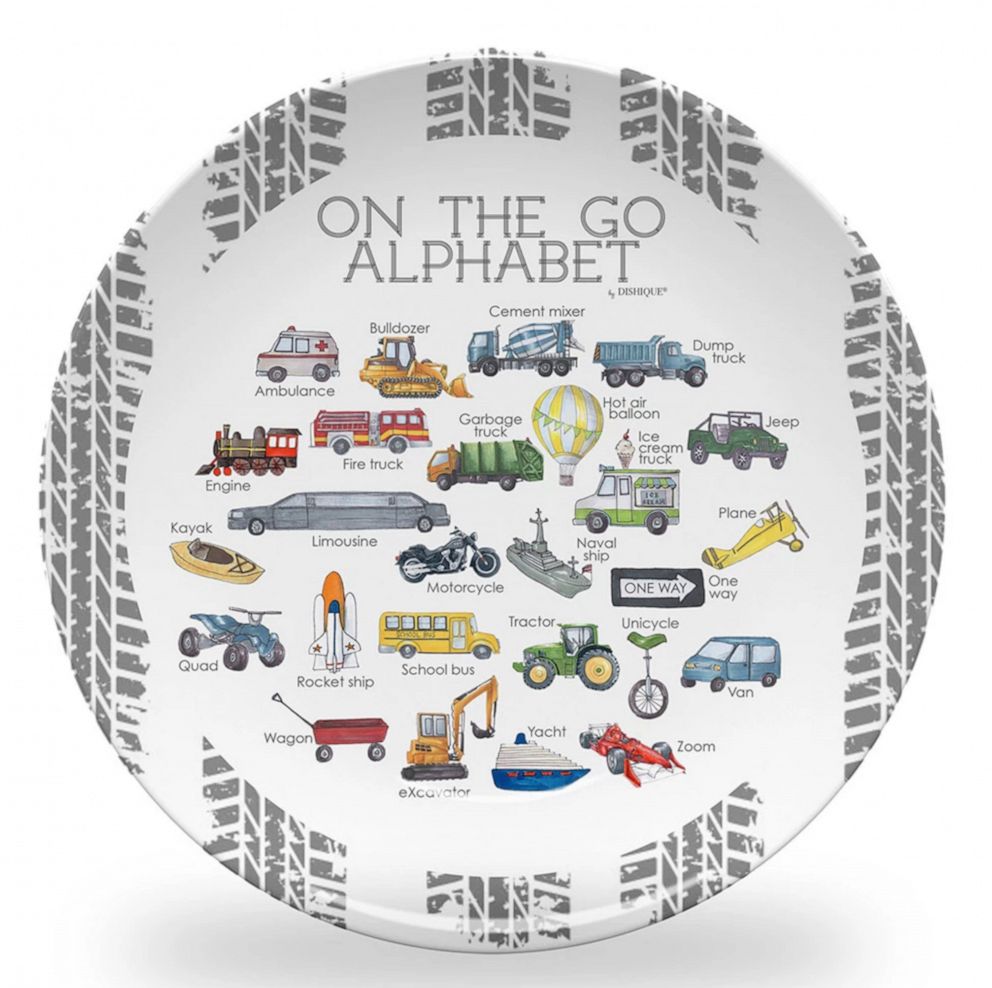 Add fun conversation and easy clean-up to mealtime with Dishique. On each 10" round plate, A through Z is depicted with Dishique's original and hand-rendered artwork, celebrating a different hobby or theme. Made of high-end heavy plastic, each BPA-free plate is dishwasher, microwave and oven save (up to 300 degrees for 45 minutes.) There are 10 styles. Limit six units per order. Shipping is $5.99.
Wolferman's: Signature English Muffins
Original: $30
GMA Deal: $15 for 24
50% savings
Valid: 9/19/19
gma-wolfermans.com
Wolferman's Signature English Muffins are super thick with tiny air pockets that make them crispy every time they come out of the toaster. Perfect for any time of day, these are tasty enough to eat plain or paired with your favorite topping. Choose from six delicious flavors: Original, Pumpkin Spice, Multigrain Honey, Maple Almond, Cranberry Citrus or Variety. Each assortment includes 24 muffins: six packages with four English Muffins per package. Shipping is $5.99.
NEED HELP? CONTACT TORY: Anyone who needs assistance with a deal can email Tory Johnson directly: help@gmadeals.com. Tory and her team respond to all viewer emails within an hour during business hours.