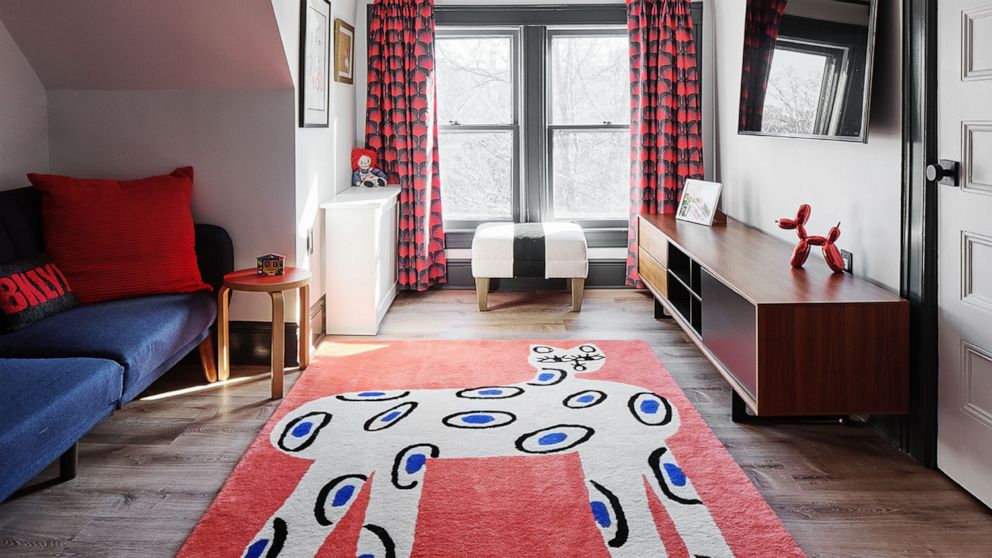 Finding the right rug for your space can be challenging.
What size works best? Round or rectangle? What material should you look for?
To help you find the best rug, we turned to Natalie Rebuck, principal designer at Re: Design Architects.
Below, she shares tips for shopping.
What difference can a rug make in a space?
Rugs can really pull together a room or soften a space, as well as add texture and dimension. They can also tie a room together in terms of colors, as well as make a statement.
How do you find the right rug?
Measuring the space is key. From a design perspective, wall-to-wall rugs aren't ideal, so size it to be at least one foot away from the wall.
Are there any materials to look for when shopping?
It's important to consider the room the rug is being placed in when deciding on the materials. For example, in a playroom, or high traffic space, look for something more durable, such as viscose, which is also soft and feels like silk under the foot. Meanwhile, if the rug is going in the dining room where spills are likely, look for something more industrial, such as sisal or jute, which is great for hiding messes.
How do you know if you should get a round or square rug?
Round rugs and irregular shaped rugs tend to work really well in oddly shaped spaces where a rectangular or square rug might not be as easy to fit.
Scroll down to shop our picks below.
By clicking on these shopping links, visitors will leave Goodmorningamerica.com. These e-commerce sites are operated under different terms and privacy policies than Goodmorningamerica.com. ABC will receive a commission for purchases made through these links. Prices may change from the date of publication.