Girl with spina bifida has sweetest reaction to Barbie that's 'just like her'
Good news alert! Barbie and GlamGlow have partnered for a limited-edition launch to give your skin the extra TLC it deserves.
The new Barbie x GlamGlow collections, launched Monday, includes GlamGlow's popular Supermud Clearing Treatment mask as well as a universal shade of Glowstarter Mega Illuminating Moisturizer.
"This super cute, limited-edition collection is inspired by the ultimate glow-getter: Barbie," the skin care company stated in a press release. "The Barbie x Glamglow collection celebrates self-confidence through self-care skin health and helps deliver your dream glow."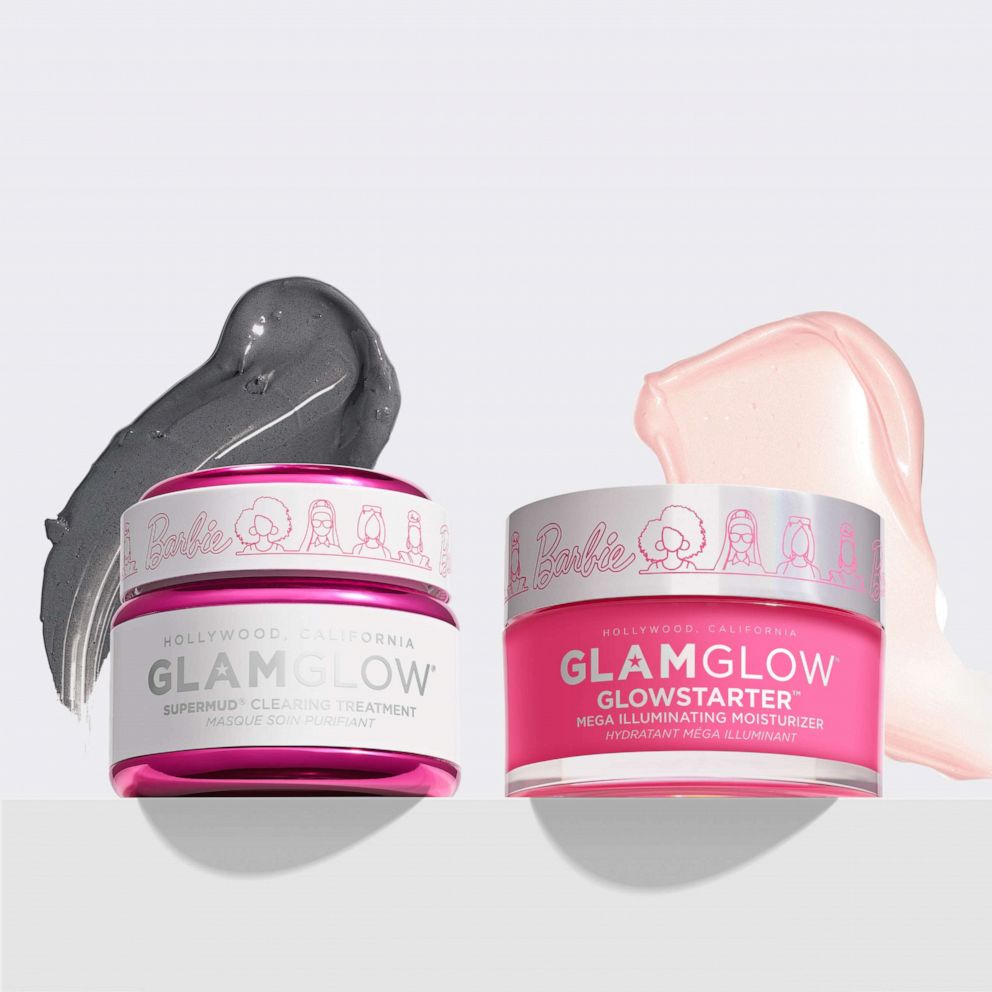 Packaged in a pink jar along with Barbie's signature logo, the Charcoal Clearing Mask helps target common skin issues such as clogged pores, excess oil, dull skin tone and imperfections for those with blemish-prone skin, according to the company. One key ingredient is Activated-X charcoal, which aids in lifting toxins, dirt and other impurities from pores. Another is the Super-6 acid blend which is a mix of exfoliating and pore-clearing AHAs and BHA to also help de-clog the skin.
The Glowstarter Mega Illuminating Moisturizer is formulated to hydrate the skin through moisturizing ingredients such as hyaluronic acid, jojoba oil, and Shea butter as well as give skin a heightened glow through universally flattering illuminating pearls. It also includes green tea to help energize the skin.
Both products can be paired within your skin routine for optimal results.
This duo will excite fans of both brands, so get your glow on while supplies last.