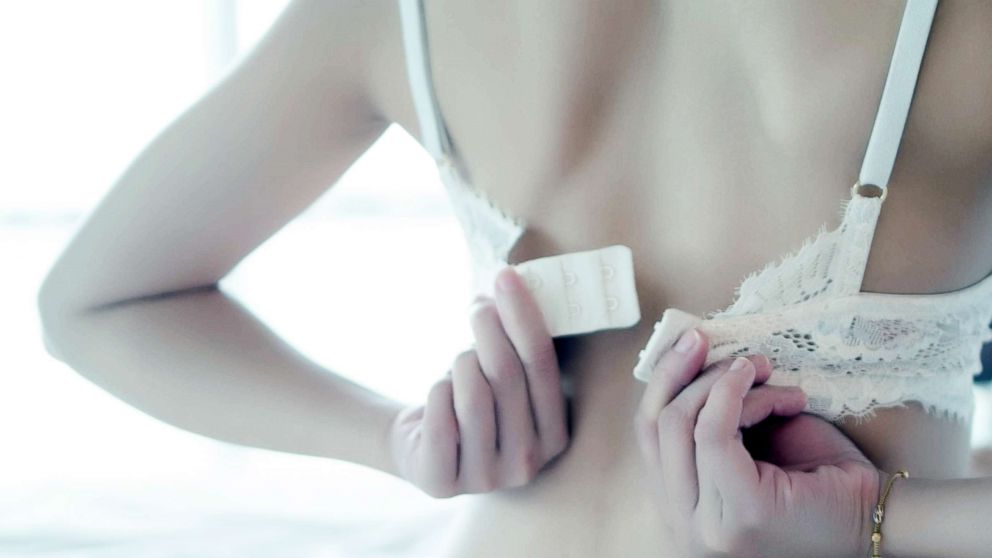 When you pay for quality undergarments, you want them to last. The best way to do that is by learning proper care.
Putting your bras, panties, lingerie, and stockings on a gentle cycle in a washing machine seems like a no-brainer, but after learning from a few pros, there's more to it then that.
Ahead, we have gathered expert-approved tips for properly caring for your garments the right way to get your money's worth.
Bras
If you constantly just throw your bras in the sink, chances are, you probably will notice the quality prematurely go down.
The co-founders of Laundress, an eco-friendly line of detergents and home cleaning products, Lindsey Boyd and Gwen Whiting, recommend to start by sorting bras by material and structure:
Bras with detailed lace, padded push-ups, and supportive underwire or construction should always be washed by hand.
Non-wire, cotton, and sports intimates can be machine washed using a mesh bag.
Wash with like colors only.
After sorting, you can pre-treat any tough stains by wetting a laundry cleansing bar with warm water and working the lather into straps and supportive underwire.
Once you have pre-treated the bra, it's best to hand wash with a delicate detergent. Fill your sink with cool to warm water. Submerge the item and gently agitate the water with your hands to evenly distribute soap. Soak for up to 30 minutes. Rinse well by running cool water through the item until the water is no longer soapy. Do not wring. Instead, press the water out of the item.
Gravity is no friend to wet bras so letting them dry flat or evenly on a hanger is key.
After washing hang your bra to dry or lay it flat in its natural shape or on a drying rack. Never use the dryer as the high heat will reduce the fabric's elasticity and distort padding and straps.
Panties
"The rule of thumb is to use the washing and drying instructions listed on the article," said Greg Meyers, a project manager of operations at Cleanly, a modern dry cleaning and laundry service. "Using delicate wash cycles, cool water, organic detergents, and hang drying will increase the lifespan of underwear."
If your undies are constantly washed with hot water and harsh detergents, they will wear out more quickly.
However, you don't have to completely throw them out. Lingerie and sleepwear brand Hanky Panky actually has a "Lingeriecycle" program that recycles items that would otherwise be sitting in a landfill. They'll take your no longer wearable underwear, bras and panties from any brand, shred them, and recycle them.
Stockings
You should hand wash sheer stockings (that's 8 to 30 denier), according to the team at Calzedonia.
For opaque stockings (that's 40 denier and up), it's possible to use the washing machine on a delicate cycle.
"We always suggest washing all the socks using a washing machine bag to maintain the essence of your articles," the brand wrote in a statement to "GMA." "If it's tights with appliqués (rhinestones, pearls, embroidery) hand washing is always recommended to preserve the particularity of the article."
Lingerie
Just like with bras, handwashing is best if you want to keep your lingerie pieces in pristine shape, the customer care team at Journelle, a luxury lingerie store, told "GMA."
"We recommend filling a basin or sink with lukewarm water, adding about a tablespoon of delicate soap, and then letting your lingerie bathe in this for about 30 minutes," Danielle Mahoney and Vivian Slater of Journelle's customer care team said.
"Once that time has passed, remove your lingerie, lightly press out any extra water and lay flat to dry. Gravity is no friend to wet bras so letting them dry flat or evenly on a hanger is key."