Red carpet fashion at the 57th annual CMA Awards
Long known for her outrageously glamorous, often over-the-top style, Nick Minaj shows off a softer side on the cover of Vogue's December issue.
The rapper is radiant in a cream silk dress by Valentino Haute Couture. Her long, softly waved hair drapes over one shoulder to complement the ethereal feel of the look, contrasting her commanding stance. The look is complete with fresh, minimal makeup, and earrings by Irene Neuwirth.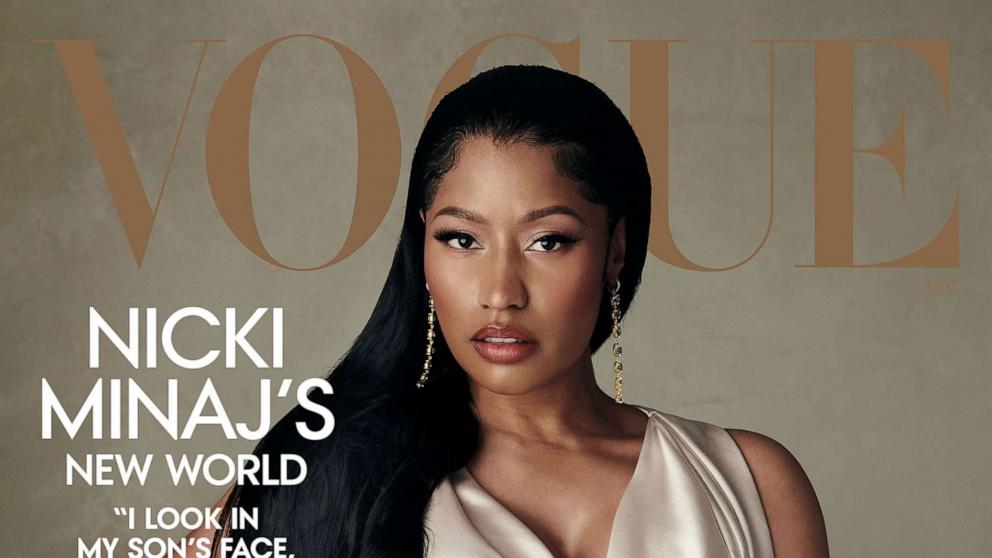 "There's a freeness that you have around you when you're at your best, when you're doing your thing at your peak," Minaj told the outlet, echoing the quiet power she exudes in the photos. "You're happy even if you're writing a sad song."
Minaj has been hard at work creating her fifth studio album "Pink Friday 2," out Dec. 8, which acts as a sequel of sorts to her 2010 debut album, "Pink Friday."
"When I look back at a lot of my music, I'm like, 'Oh, my God, where was the me in it?'" she said, speaking with Vogue. "So for this album, I went back to the old game plan."
That confidence in her return-to-form is on full display in another look from the shoot featuring a nude and canary yellow lace Dolce & Gabbana Alta Moda dress, finished with a sparkling Tiffany & Co. pendant. Her makeup here is even more stripped-down, allowing her natural glow to permeate. The joy and ease on display likely stem from a newfound attitude she's taken on in recent years, particularly after becoming a mother.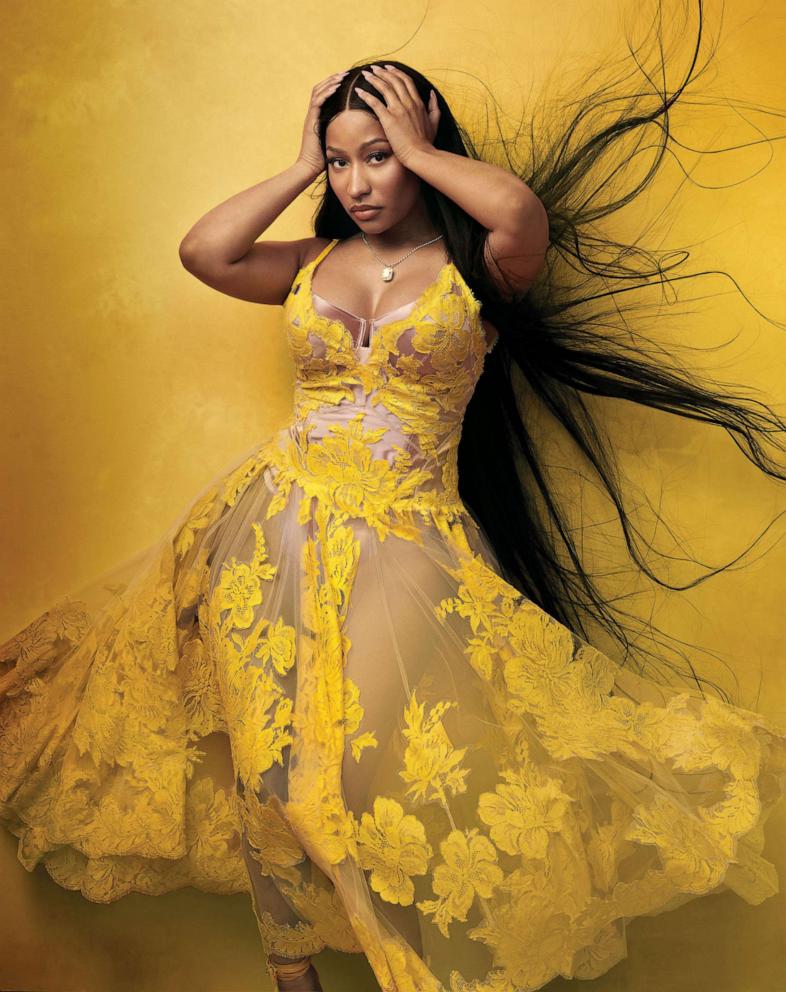 "You know that feeling when you unlock one of the secrets of life? For me the idea of accepting what you can't change -- it just never clicked with me before," she said, adding that refusing to accept that idea was "the easiest way to be unhappy." "So now, if I find myself trying to control it all, I try to remember what's really important. I look in my son's face, and my whole soul lights up."
Minaj expressed surprise at her transition to becoming a mother and an artist, as she previously expected to "cook every meal" for her son, lovingly nicknamed Papa Bear, and "bake cookies every day." Yet following his infancy -- spent almost entirely alone with her husband due to giving birth during the height of the pandemic -- Minaj said she discovered she was ready to work again, hence the new album and its single from September, "Last Time I Saw You."
Papa Bear, whose real name Minaj has not made public, makes an appearance in the shoot, sinking sweetly into a tender yet protective embrace from his mother, who is draped in an oversized, light pink Vetements coat.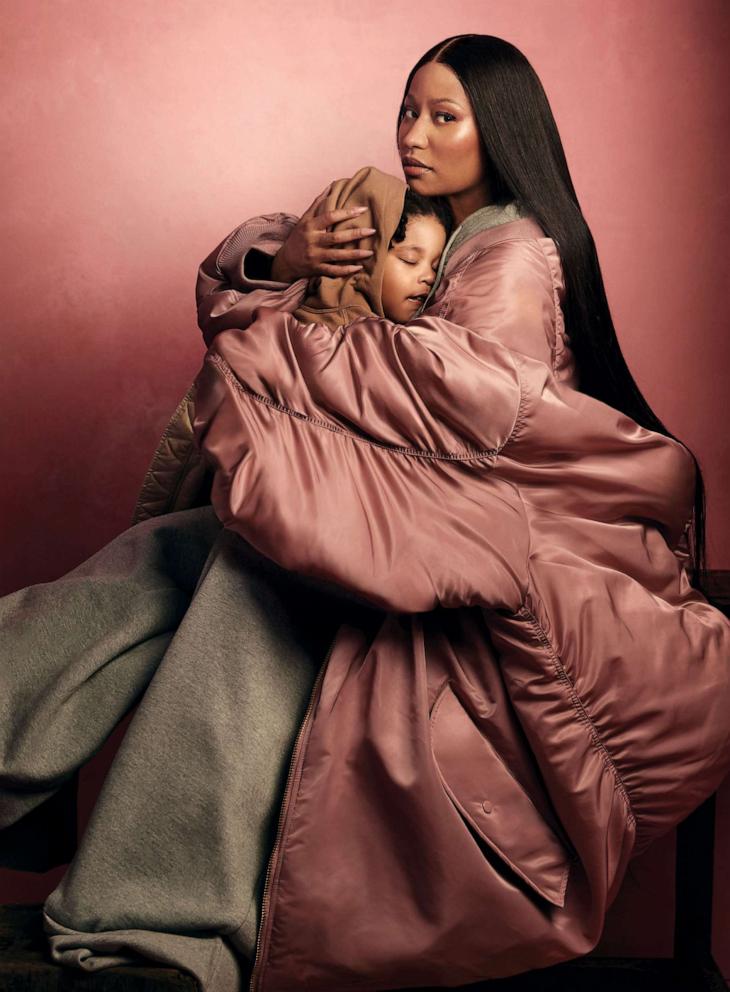 Minaj shared the image to Instagram on Thursday, raking in more than 1 million likes and over 13,000 comments within hours of posting.
In addition to the December cover story, Minaj participated in Vogue's popular "73 Questions" series from inside a Malibu recording studio. You can watch the full video here.