Lawsuit claims Olaplex hair products caused blisters, bald spots
After a summer in the sun, Jessica Auriana said she felt like her hair was left dry and brittle.
Looking for a refresh, the 44-year-old said she turned to her hairstylist, who suggested the Olaplex hair care line as a possible solution to her problems.
Auriana said she purchased a shampoo, conditioner and clarifying shampoo from the brand and used the products for two months, and claims she suffered hair loss.
"I think by that point I had probably lost 20% of my hair," Auriana told "Good Morning America." "I'm outside daily ... I started to feel the wind and air on my scalp in places that I've never felt it."
Auriana is now part of a lawsuit against Olaplex, a hair care line popular with influencers and some celebrities that promises to restore "damaged and compromised hair by repairing from the inside out" leaving users with "healthy, beautiful, shiny, touchable hair," according to marketing materials on the company's website and social media.
Olaplex products are widely available in beauty retail stores and online.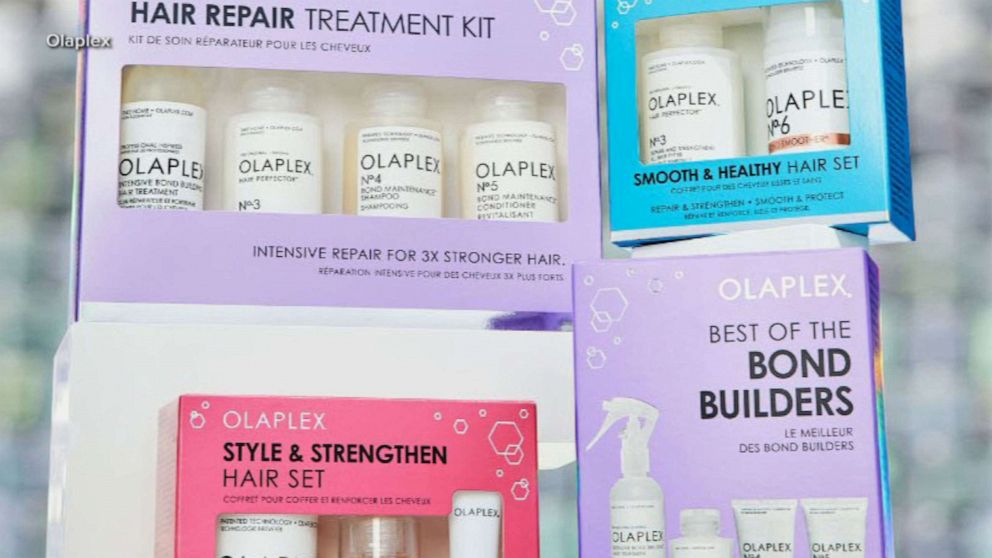 In the lawsuit, filed on Feb. 9 in California, Auriana and more than two dozen women across the country claim they have been left with hair that is worse off than before they used Olaplex products.
They claim in the lawsuit that Olaplex hair products they used left them, in some cases, with bald spots, allergic reactions, open sores and hair that is "dry, brittle, frizzy and dull." One plaintiff claims in the lawsuit the treatments made her hair look "as if it were cut with a weedwhacker."
Collectively, the plaintiffs are seeking more than $75,000 in damages.
Rachel Bentley, co-counsel on the lawsuit, said the monetary damages are "for the injuries our clients sustained."
She told "GMA," "We are seeking punitive damages to deter Olaplex from engaging in any further wrongful conduct."
Olaplex has not recalled any of its products.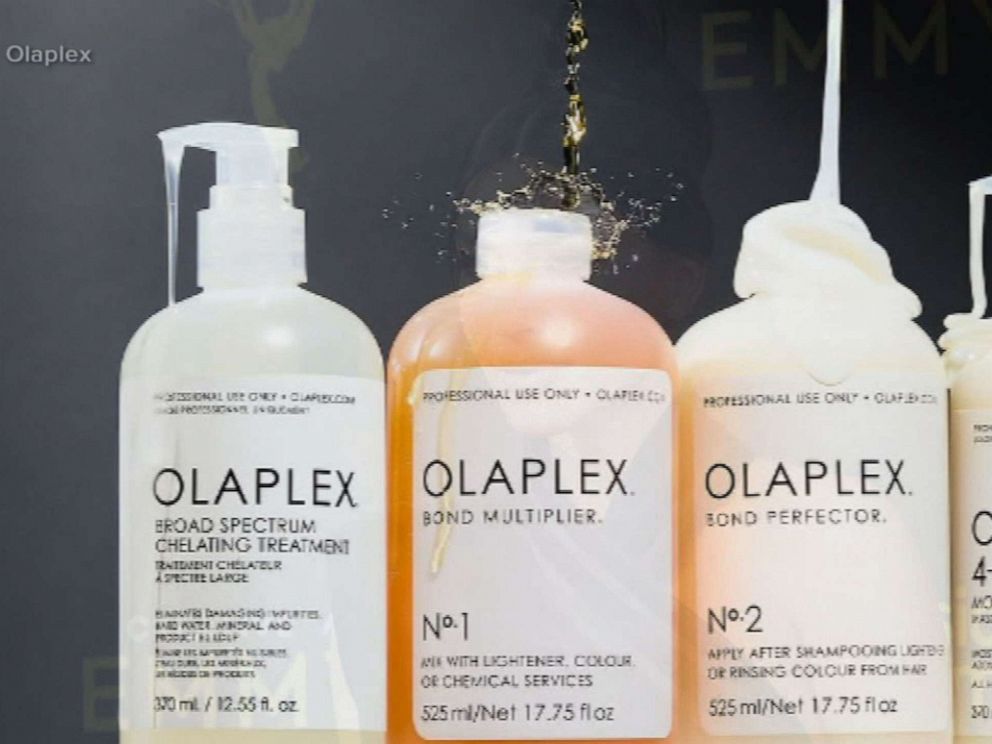 The company has denied the claims made in the lawsuit, telling "GMA" in a statement, "Olaplex products do not cause hair loss or hair breakage. Olaplex products are safe and effective, as millions of our customers can happily attest."
The company also stated it has gone "above and beyond industry beauty standards" by publicly releasing test results from "independent third-party laboratories" on its website.
"We have full confidence and believe in the safety and efficacy of our products," the company continued. "There are a wide variety of reasons for hair breakage or hair loss, as medical and scientific experts have publicly stated, including lifestyle, various medical conditions and medications, the aftereffects of COVID, skin conditions and more. Anyone experiencing consistent hair breakage should consult their stylist and dermatologist to best understand their unique hair and skin needs."
"Complaints like the ones referenced in this article are, sadly, a fact of life in our industry, and have been made against other brands in the category for years," Olaplex said. "We are prepared to vigorously defend our Company, our brand, and our products against these baseless accusations."
Experts say consumers should consult their stylists or a dermatologist if they're experiencing hair loss to help determine the cause.
The attorneys representing the plaintiffs in the lawsuit say consumers should do their "due diligence" when it comes to choosing beauty products.
"Do your research," Amy Davis, co-counsel for the plaintiffs. told "GMA." "Do your due diligence and make sure that you are protecting yourself as a consumer when you're buying beauty products."