In true New Orleans fashion, one hospital held an epic musical celebration for the 1,500th patient who was discharged after beating COVID-19.
Ochsner Medical Center marked the major milestone on Monday as they wheeled Kathleen Bennett through the halls of the hospital with staff cheering and singing along as a trombone player played "When the Saints Go Marching In."
As her doctors ushered her toward the exit, an excited, happy and tearful Bennett -- who suffers from Lupus -- was reunited with her granddaughter after nearly a month in the hospital.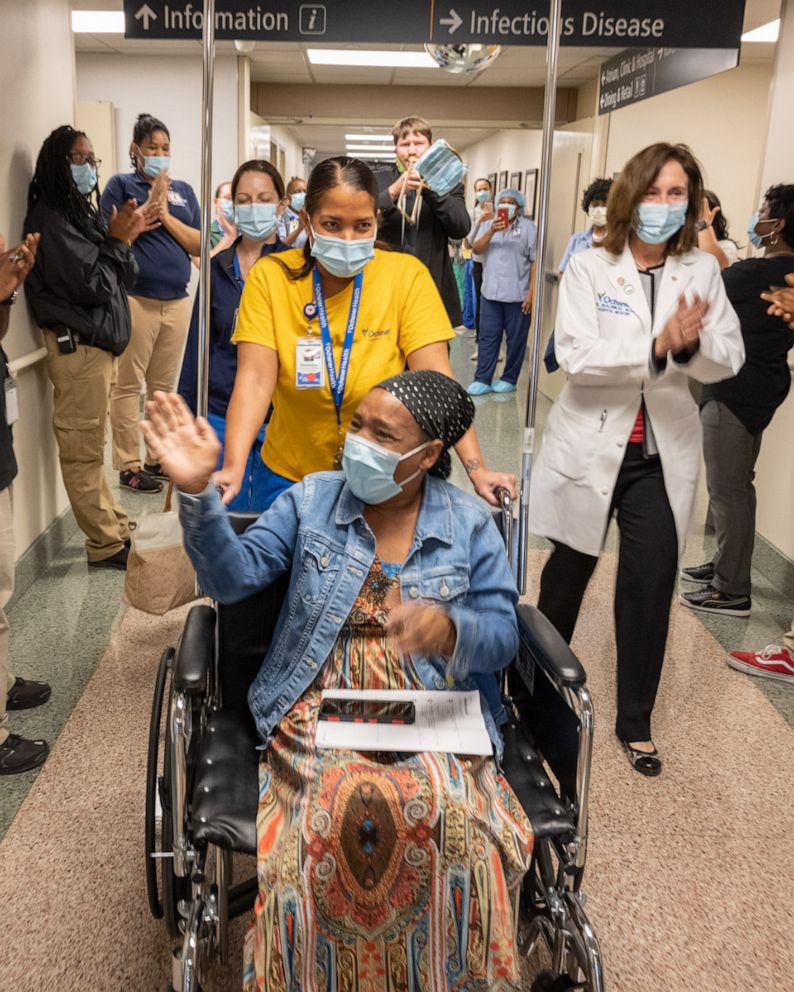 Bennett, 57, was first admitted to OMC on March 27 and required a stay in the ICU where "she experienced complications related to COVID-19" and was on a ventilator for roughly 12 days, according to the hospital.
"Bennett has made an incredible recovery and will be completing her quarantine in Kansas with family," Ochsner Health said in a statement. "Bennett's care team, including Dr. Allison Leonard and Dr. Marianne Maumus with Hospital Medicine, and other specialties will continue to care for her virtually via telemedicine."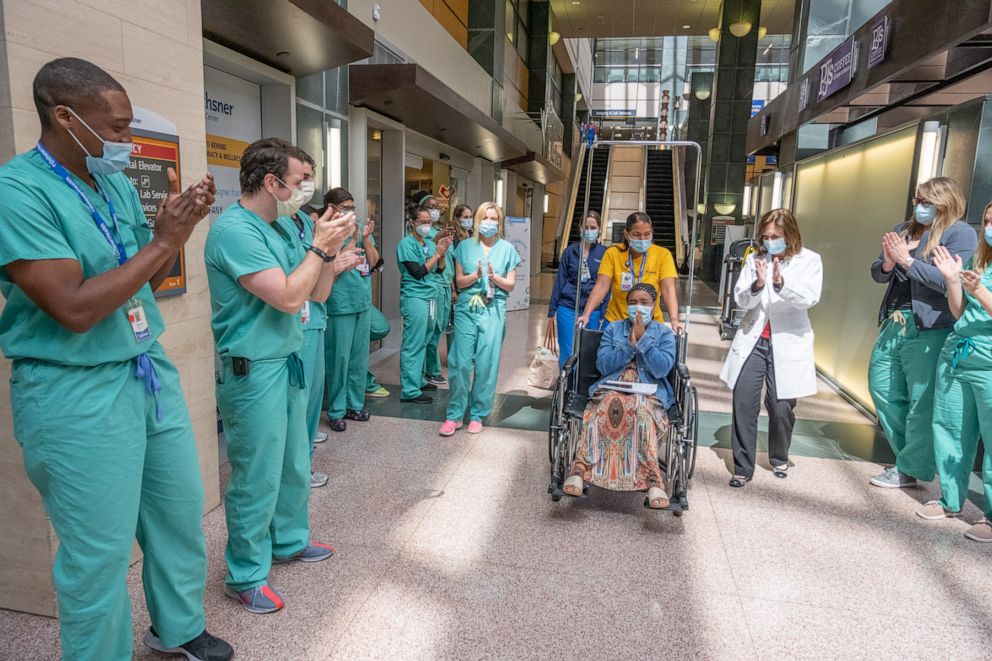 "The joyful moment marks a positive milestone for New Orleans, which has been significantly impacted by COVID-19 since March," the hospital said. "Ochsner Health is caring for approximately one-third of Louisiana's COVID-19 patients."
"I just want to thank everyone for everything that they did, I don't care how small it was," Bennett told the hospital. "I am just so grateful."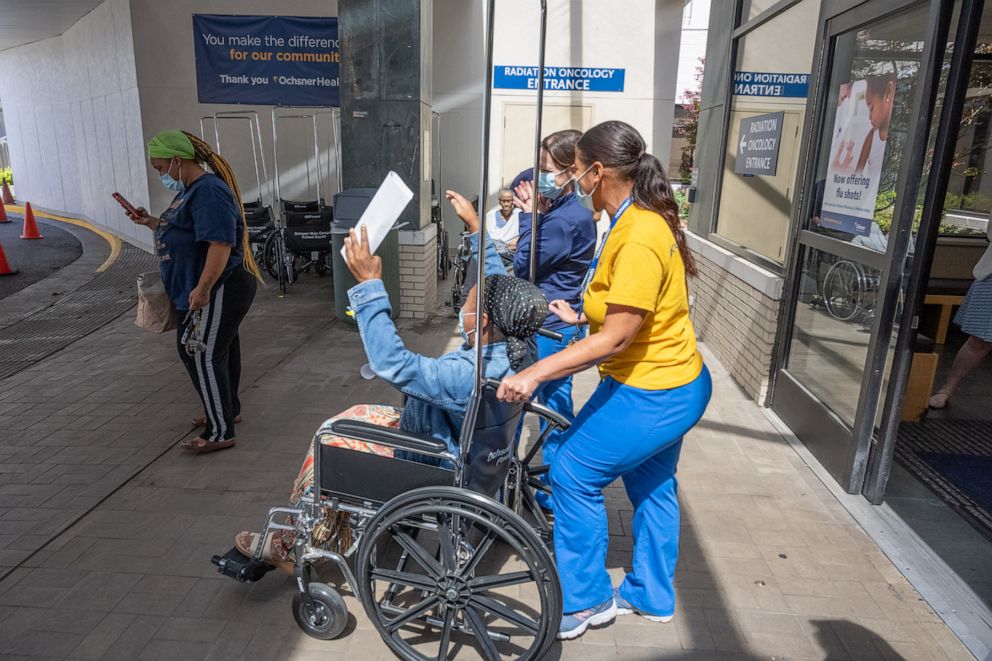 Oschner Health has recognized the heroic efforts of its nurses, providers and staff through the Ochsner Heroes program that highlights the lifesaving work being done each day across the region.
ABC News' Sabina Ghebremedhin contributed to this report.