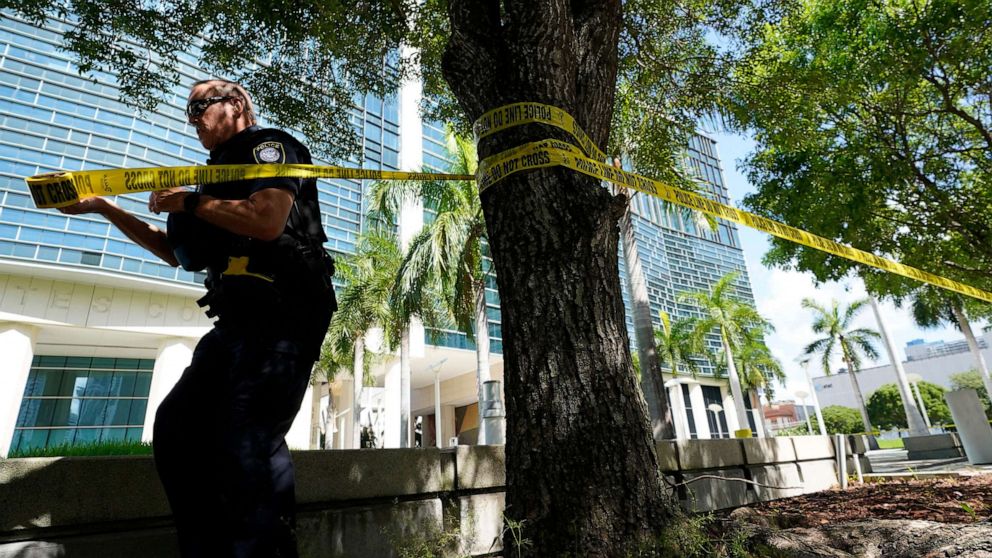 1:26
Wilfredo Lee/AP
To read live updates from Tuesday's court appearance, click here.
The indictment comes after more than 100 documents with classified markings were found at Trump's Mar-a-Lago resort in August 2022.
Trump was charged with 37 counts: 31 counts of willful retention of national defense information; one count of conspiracy to obstruct justice; one count of withholding a document or record; one count of corruptly concealing a document or record; one count of concealing a document in a federal investigation; one count of scheme to conceal; and one count of false statements and representations.
The indictment of Trump, who has repeatedly denied any allegations of impropriety, is unprecedented for a former president.