Zibby Owens is an award-winning podcaster, author, publisher and regular contributor to GMA.
I always think May is going to be really warm, so I'm constantly dressed wrong. It's chilly, but the flowers are blooming and there's always just so much hope dancing around the corner. The books this May are outstanding and also have that sense of hope, mixed with the need to pull a sweater tightly across your chest. They're inspirational, transformative and thought-provoking.
In fact, these 15 reads cover infertility, marriage, loss, menopause, gentrification, illness, crime, friendship and family. They take us from Newport, Rhode Island, to Bangalore, India, and from Miami to Africa. We sneak into institutions and mansions, tread down hallways of hospitals and high-rises, all from peeking onto the page. The power of reading to transport just doesn't get better than this.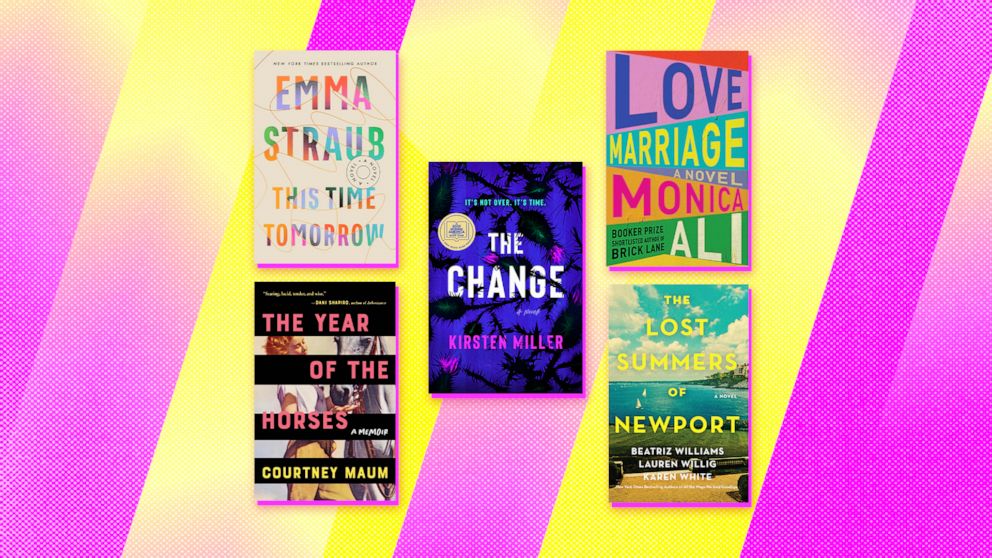 'The Change' by Kristen Miller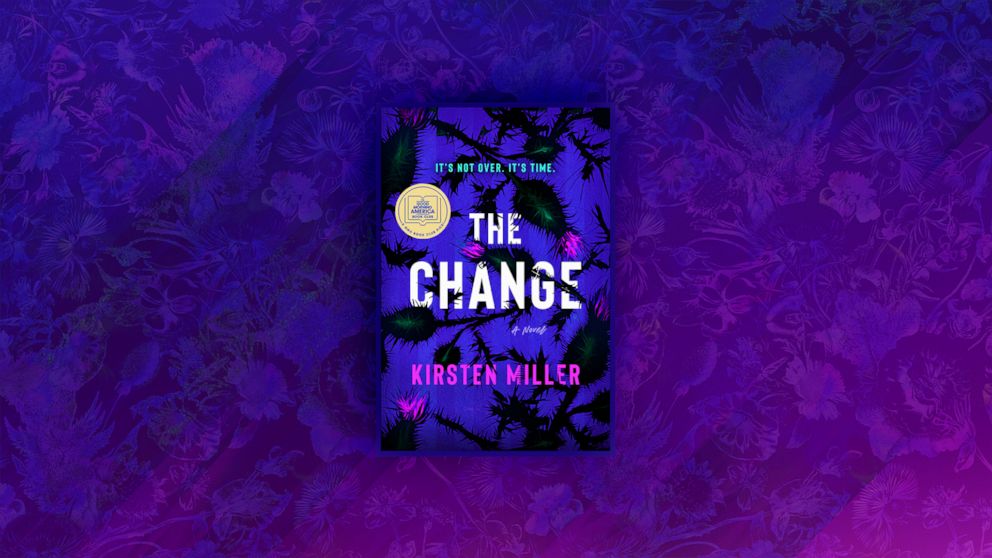 From the very first page, this electric thrilling tale about three women in a wealthy, beachside community in New York is propulsive. It opens with a mysterious, successful couple -- big shots in advertising -- who suddenly stop coming home to their shelter magazine-featured house. Or are they home?! Don't plan on doing anything for an hour or so after you start because you won't be able to stop reading. Dubbed "a feminist revenge fantasy" and positioned for the over-40 set, this novel about three women of a certain age with select powers -- including solving a murder mystery -- is sure to be a bestseller. A TV adaptation is already in the works.
"The Change" is also "GMA's" May Book Club pick. Read an excerpt here and get your copy below.
'The Change' by Kirsten Miller
The novel follows three different women who discover that midlife changes bring a new type of empowerment.

By clicking on this shopping link, visitors will leave Goodmorningamerica.com. These e-commerce sites are operated under different terms and privacy policies than Goodmorningamerica.com. ABC will receive a commission for purchases made through these links. Prices may change from the date of publication.
'Love Marriage' by Monica Ali
Monica Ali's novel, "Brick Lane," published in 2004, was absolutely beautiful and was shortlisted for the Booked Prize. (I loved it!) Her next novel, "Love Marriage," set in contemporary London, features two young newlywed doctors and their two sets of in-laws. Will opposites attract when the parents meet? Wealthy upper-class liberals meet conservative Muslims. Allegiances are tested when secrets emerge throughout the engagement in this elegantly spun tale.
'By the Book: A Meant to Be Novel' by Jasmine Guillory
Isabelle is still living with her parents at age 25 and is one of the few Black women at her publishing company. She decides to step up when a "beastly" author needs some extra help in his Santa Barbara home. Despite massive resistance, Izzy finds a way into Beau's story. But maybe there's something there that wasn't before? If this sounds familiar, it's because it's a modern retelling of "Beauty and the Beast," masterfully executed by bestselling, fabulous author Jasmine Guillory.
'The Latecomer' by Jean Hanff Korelitz
The bestselling author of "The Plot" and "The Undoing" is back with a literary look into an Upper East Side family from decades ago. What starts with a horrific accident progresses to a very intentional family -- with triplets, who are all extremely different. What happens when a fourth frozen embryo thaws into being 18 years later and joins the siblings -- and why?! You'll be flipping pages quickly to find out in this dazzling work of literary excellence from master of the written word Jean Hanff Korelitz.
'The Foundling' by Ann Leary
Ann Leary's novel "The Good House" was written so vividly that I still feel like I'm in the car, a bit drunk, with her protagonist. Her sophomore novel, "The Foundling," is equally good with the same dark undertones. Two friends who met as children in an orphanage reunite years later: one as an employee, the other as an inmate at the same institution after years apart. Why was one of the women institutionalized as a "feebleminded woman?" For having an illegitimate child with a Black man. In reality, many "unlawful" acts would send girls and women -- from age 12 to menopause -- to these labor camps, a true story that Leary uncovered. In fact, her grandmother worked as a stenographer at one.
'The Year of the Horses: A Memoir' by Courtney Maum
I absolutely loved learning about Courtney Maum's life and background. As a fan of her work from "Touch to Costalegre," I was eager for the backstory. Who was she, really? In her characteristically beautiful, lyrical writing, Courtney analyzes and describes herself, especially as she confronts a familiar foe for many: depression, coupled with the guilt that comes from having it in a more privileged life. To cope, she turns to horses -- and writing. The past interweaves with the present in this fabulous, memorable memoir.
'The Bangalore Detectives Club' by Harini Nagendra
The first in a crime series set in 1920s India, "The Bangalore Detectives Club" features sleuth Kaveri who moved to Bangalore to marry Ramu. Soon after, she attends a party which turns into a murder scene. "Sleuthing in a sari" comes naturally to her; Kaveri uses her skills in math and logic to solve crimes. Kaveri's "Adventures in the Kitchen" is a fun ending, with recipes as an added bonus.
'Neruda on the Park' by Cleyvis Natera
The inventive structure makes Cleyvis Natera's debut novel immediately stand apart from others; section sub-heads in each fictitious chapter keep the reader (well, me!) completely engaged as we follow one Dominican family in New York trying to stop the construction of a new high-rise in their neighborhood. Told from the perspectives of Luz and Eusebia, and written over 15 years, "Neruda on the Park" is a creative, original work.
'Speak: Find Your Voice, Trust Your Gut, and Get From Where You Are to Where You Want to Be' by Tunde Oyeneyin
When Tunde Oyeneyin loses her younger brother in the first half of her memoir, I started crying. Oyeneyin is a beloved Peloton instructor -- a modern-day guru. In her warm, engaging and inspiring voice, Oyeneyin shares her story of her first career in makeup, her failed audition at Peloton, along with other setbacks and her bumpy road to becoming the icon she is today. It's impossible to read Oyeneyin's story and not root for her.
'This Might Be Too Personal: And Other Intimate Stories' by Alyssa Shelasky
In this hilarious collection, Alyssa Shelasky shares her experiences as a sex, celebrity and relationship writer in New York City. She also shares her own personal journey using an anonymous sperm donor, getting together with a musician at eight months pregnant and then finding her life partner. The best part about this -- and all of Shelasky's writing -- is her voice: authentic, funny, smart, super open and warm. You'll want to be best friends with her after reading.
'This Time Tomorrow' by Emma Straub
Emma Straub is all things literary. She owns the amazing, beloved indie bookstore Books are Magic in Brooklyn. She's a bestselling author as well as a major supporter of other authors. In her latest novel, Straub focuses on a father-daughter relationship, inspired by her own father's hospitalization due to a heart condition. When Alice, somewhat satisfied and complacent at age 40, suddenly time travels back to being her 16-year-old self, she gets to know her father, then 40, in a whole new way. For anyone who wishes they could turn back time and have one more moment with a loved one -- or who lived through the '90s and want a flashback -- this book is for you.
'Such a Beautiful Thing to Behold' by Umar Turaki
A mysterious disease sweeps through an African village in Umar Turaki's debut novel. Estranged siblings reunite to band against this insidious illness, highlighting the power of the everyday in this terrifying yet elegant read.
'Miss Chloe: A Literary Friendship with Toni Morrison' by A.J. Verdelle
I didn't even realize that Toni Morrison's real name was Chloe A. Wofford. (Just me?) A.J. Verdelle, award-winning author of the novel "The Good Negress," shares her own family history and background in her new memoir, "Miss Chloe," and weaves it together with her close friendship with the literary luminary, Morrison. These two Black women shared a time and place, an aesthetic and a unique history that unfolds only here.
'When We Let Go' by Rochelle Weinstein
Written in the first person, "When We Let Go" is my favorite of all Rochelle Weinstein's many family and relationship-based intimate novels. Avery doesn't really want Jude to propose to her, an issue from her own secrets and background. When she leaves Miami to visit her childhood farm in North Carolina, Jude's daughter tags along, still grieving the mother she recently lost. The two bond unexpectedly and end up helping each through the biggest journey their families take, together. Charming and meaningful, this book touches on love, loss, family and new beginnings in the best way possible.
'The Lost Summers of Newport' by Beatriz Williams, Lauren Willig and Karen White
The latest historical novel from The New York Times bestselling team of three powerful women authors sweeps from the Gilded Age to the present, in mansions in Newport, Rhode Island. Modern-day reality TV producer Andie Figuero goes to Sprague Hall for her latest story but meets with a truculent heiress who prohibits access to key parts of the home. In 1899, a piano teacher comes to teach the Spragues -- who keep their own secrets. And in 1957, Lucky Sprague, the heiress, is newly ensconced in Sprague Hall after fleeing Mussolini's Italy but finds something in the boathouse she can't unlearn. An engrossing and sumptuous tale, this novel is a fantastic spring read.