The official teaser trailer for 'Hocus Pocus 2' is out now
Fall is in the air! That means it's time for epic blockbusters and Oscar hopefuls to rev up, along with expectations that theaters -- still reeling from COVID-19 -- will stay open while declaring bankruptcy.
To do that, they'll need hits like Tom Cruise's summer juggernaut "Top Gun: Maverick" to keep them afloat. Signs are that fall will deliver the goods when "Avatar: The Way of Water," "Black Panther: Wakanda Forever," Dwayne Johnson's "Black Adam," Daniel Craig reprising his detective role in a sequel to "Knives Out," and a double punch of rock god oomph from Harry Styles ("Don't Worry, Darling" and "My Policeman") all roll into the multiplex.
Star power is everywhere with George Clooney and Julia Roberts playing a divorced couple trying to break up their daughter's wedding in "Ticket to Paradise," "George of the Jungle" hunk Brendan Fraser as a 600-pound man trying to reconnect with his teen daughter in "The Whale" and Cate Blanchett as a flamboyant classical music conductor in "Tar."
And how about Christian Bale, Margot Robbie, John David Washington, Chris Rock, Anya Taylor-Joy, Rami Malek, Robert De Niro and -- wait for it -- Taylor Swift all turning up in David O. Russell's seductively mysterious "Amsterdam?"
Biopics have always been the key to the Oscars' heart. So here's Naomi Ackie as Whitney Houston in "I Wanna Dance with Somebody," Daniel Radcliffe as singing wild man "Weird Al" Yankovic in "Weird," and Danielle Deadwyler in "Till," portraying the activist mother who pursued justice after the lynching of her 14-year-old son Emmett Till (Jalyn Hall).
"She Said" tells the story of two women reporters from the New York Times, played by Carey Mulligan and Zoe Kazan, who took down disgraced producer and convicted sex offender Harvey Weinstein and sparked the "Me Too" movement.
Will "She Said" follow "Coda" into the Best Picture winner's circle? Or will Noah Baumbach's mind-bending "White Noise," currently burning up the film festival circuit, provide academy voters with the stimulating intellectual challenge that's becoming so rare?
Expect laughs and tears from "The Fabelmans," Steven Spielberg's love letter to his movie-crazed youth. Sam Mendes does much the same thing in "Empire of Light." And "Babylon," Damien Chazelle's bookend to "La La Land," tracks Hollywood's transition from silents to talkies.
These days, Hollywood is preoccupied with blowing kisses to itself on screen. But it's audiences who will decide what movies live or die at the box office and in our heads and hearts.
Here are the fall contenders we think you'll need to check out.
Sept. 16
"The Woman King"
An up-for-anything Viola Davis stars in the fact-based story of the Agojie, a unit of women warriors who defended the African kingdom of Dahomey against invaders during the 19th century. Pre-release controversy has bubbled up over the Agojie's violent, enslaving methods of warfare. But with Thuso Mbedu and Lashana Lynch joining Davis in a team effort directed by the gifted Gina Prince-Bythewood ("Love & Basketball," "The Old Guard), "The Woman King" sounds like a historical epic with a tale to tell for right now.
"Blonde"
This Netflix film is rated NC-17, befitting this fictional take as imagined in the year 2000 by novelist Joyce Carol Oates on the life and turbulent times of Marilyn Monroe (1926-1962). Brad Pitt, one of the film's producers, can't stop raving about the performance of Ana de Armas as Monroe, though others object to casting of Cuban actress as a Hollywood born and bred sex goddess. How did writer-director Andrew Dominik ("The Assassination of Jesse James by the Coward Robert Ford") handle the volatile material? Oates found his "utterly feminist interpretation" startling and brilliant. That's good enough for us.
Sept. 23
"Don't Worry Darling"
Actress Olivia Wilde won raves for "Booksmart," her 2019 directing debut. Now she's back calling the shots on this psychological thriller with "Stepford Wives" vibes about a suburban company in which the men, led by Chris Pine, exert control until women rebel. Florence Pugh costars with Harry Styles in his starring film debut in the husband role. (The off-screen drama surrounding the film could also likely make its own movie.)
Sept. 30
"Hocus Pocus 2"
Critics hated the original "Hocus Pocus" in 1993. Then it became a Halloween cult classic on video and streaming. So now, nearly three decades later, we finally get a sequel with Bette Midler, Sarah Jessica Parker and Kathy Najimy gloriously hamming it up again as the Sanderson sisters, 17th century witches from Massachusetts who zap into modern Salem to stir up tricks and treats for a new generation. Fess up, you want to see it as much as I do.
"Greatest Beer Run Ever"
Based on a nutso true story about a Marine vet (Zac Efron) who accepted a 1967 challenge at a New York bar tended by Bill Murray to sneak behind enemy lines in Vietnam and distribute beers to his buddies in combat. A war photographer, played by Russell Crowe, tagged along. Director Peter Farrelly won a best picture Oscar for his most recent film -- 2018's "Green Book" -- so prepare for surprises.
Oct.7
"Amsterdam"
Christian Bale, John David Washington and Margot Robbie play a doctor, a lawyer and a nurse -- close friends since they met in Amsterdam -- mixed up in a murder case in the 1930s. An all-star supporting cast, ranging from Robert De Niro to Taylor Swift, cinches "Amsterdam" as a must-see. Director David O. Russell has a reputation for being a tyrant on the set, but a theater seat is a no-bullying zone for audiences who need only revel in the Oscar sparkle of his output, including "The Fighter," Silver Linings Playbook" and "American Hustle." And now this. Sign me up.
"Tár"
Imagine the astounding Cate Blanchett as Lydia Tár, the first female conductor of a major German orchestra, regarded as the finest composer and conductor of her time. The character is reportedly inspired by Eva Brunelli, the first woman to conduct the Berliner Philharmoniker. "Tár" is the first film from writer-director Todd Field in 16 years, following "In the Bedroom" and "Little Children." Can Blanchett take home a third Oscar? Never rule out the great Cate.
Oct. 14
"Till"
Emmett Till, then 14, was lynched in 1955 for allegedly offending a white woman while visiting his cousins in Mississippi. His killers were acquitted by an all-white jury. This biographical drama focuses on the battle for justice waged by the Emmett's mother, Mamie Till-Mobley, played by a powerhouse Danielle Deadwyler. The tragedy that befell this early icon of the civil rights movement is sadly timely since the battle for racial justice is still a long way from being won.
Oct. 19
"The Good Nurse"
Opening at the Toronto Film Festival in advance of its Netflix fall debut, this true crime tale will chill you to the bone. Oscar winner Eddie Redmayne stars as serial killer nurse Charles Cullen who may have murdered more than 400 patients over the course of his 16-year hospital career. The police never caught onto him. It was fellow nurse Amy Loughren, played by Oscar winner Jessica Chastain, who got suspicious and helped put him away. Now that's a hero.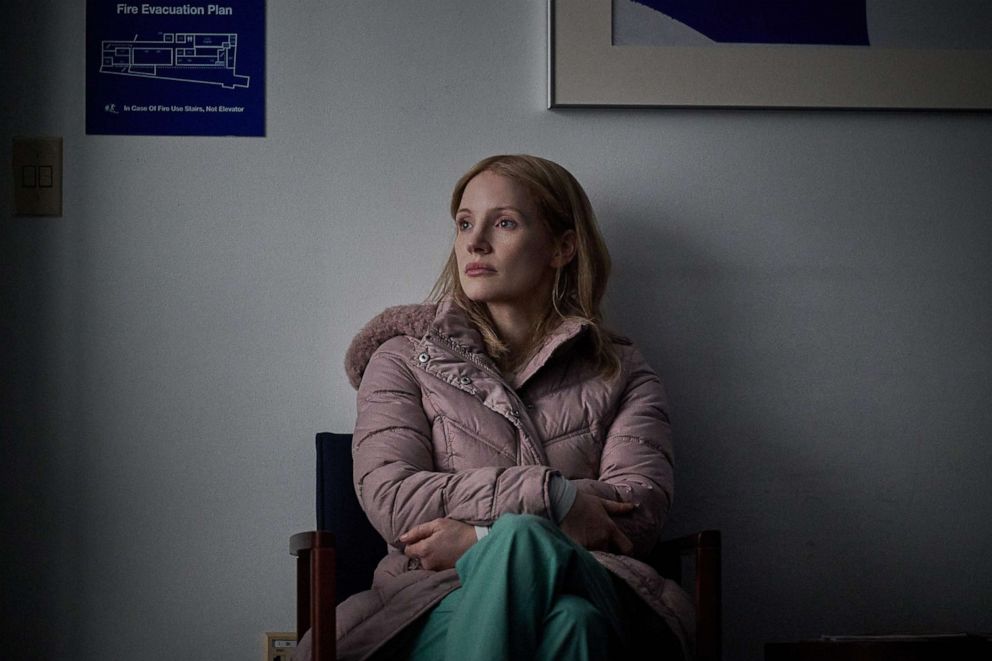 Oct. 21
"Black Adam"
Dwayne "The Rock" Johnson insists that Black Adam is strong enough to KO Superman. And he should know since the musclebound megastar plays the so-called Dirty Harry of the DC Universe. Superman will have to wait since this cinema epic is an origin story about how the title character -- entombed for 5,000 years after being given powers by Egyptian gods -- busts into the modern world. Should he use his might for right, as urged by Pierce Brosnan's Dr. Fate, or dive into the dark side? The Rock as an irredeemable villain? Not bloody likely.
"Ticket to Paradise"
If you're longing for a romcom powered by starshine, you can't beat the glamorous sight of Oscar winners George Clooney and Julia Roberts as a bickering divorced couple who travel to Bali to stop the wedding of their daughter (Kaitlyn Dever) to a dude she just met. They made the same mistake 20 years ago. So what if you can guess what happens?
"My Policeman"
Boy band icon Harry Styles makes his strongest bid for acting cred in this tough and tender British love triangle in which Styles plays a police officer married to a schoolteacher (Emma Corrin -- Princes Diana in "The Crown"), but hopelessly sex-struck by a museum curator (David Dawson). That's a major problem since in 1957, when this drama is set, homosexuality was still illegal in Great Britain and could land you in prison for "gross indecency." Inspired by novelist E.M. Forster's long-term relationship with a married police officer, the film adds perspective by casting Linus Roache, Gina McKee and Rupert Everett, respectively, as older versions of the characters. But for Styles, this will be his shining hour on screen.
"The Banshees of Inisherin"
Fans of writer-director Martin McDonagh, from "In Bruges" to his Oscar-winning "Three Billboards Outside Ebbing, Missouri," will find his latest cinematic odyssey a cause for celebration. He's reunited "In Bruges" castmates Colin Farrell and Brendan Gleason, who then costarred as hitmen, for a tale of broken friendship. Why has Colm (Gleeson) suddenly slammed the door on his best friend Pádraic (Farrell)? Set in 1923, during the Irish Civil War, when close friends one day were killing each other the next, the film cuts to the conflicted heart of what defines love and war. Besides, McDonagh's life partner Phoebe Waller Bridge says she liked it. That's the icing on the cake.
"The School for Good and Evil"
Even with marquee names like Charlize Theron and Kerry Washington, this film version of a series of fantasy novels by Soman Chainani has "Bridesmaids" director Paul Feig spotlighting the young friendship of Sophie (Sophia Anne Caruso) and Agatha (Sofia Wylie) as they are swept off to the school of good (run by Washington) and evil (with Theron in charge). Think Hogwarts with a femcentric curriculum and you'll have some idea of the magic in store.
Nov. 4
"Bardo"
Don't be put off by the subtitle, "A False Chronicle of a Handful of Truths." Alejandro G. Iñárritu produced, wrote, directed, edited, composed and brought his unique sense of comic mischief to "Bardo." It's an epic and refreshingly comic look at the filmmaker's childhood in Mexico and the political and cultural revolutions that formed him. It'll take three hours to tell this story, but no movie is too long if the filmmaker has the gift to grab you. And Iñárritu, who won directing Oscars for his last two films, "Birdman" and "The Revenant," has that gift.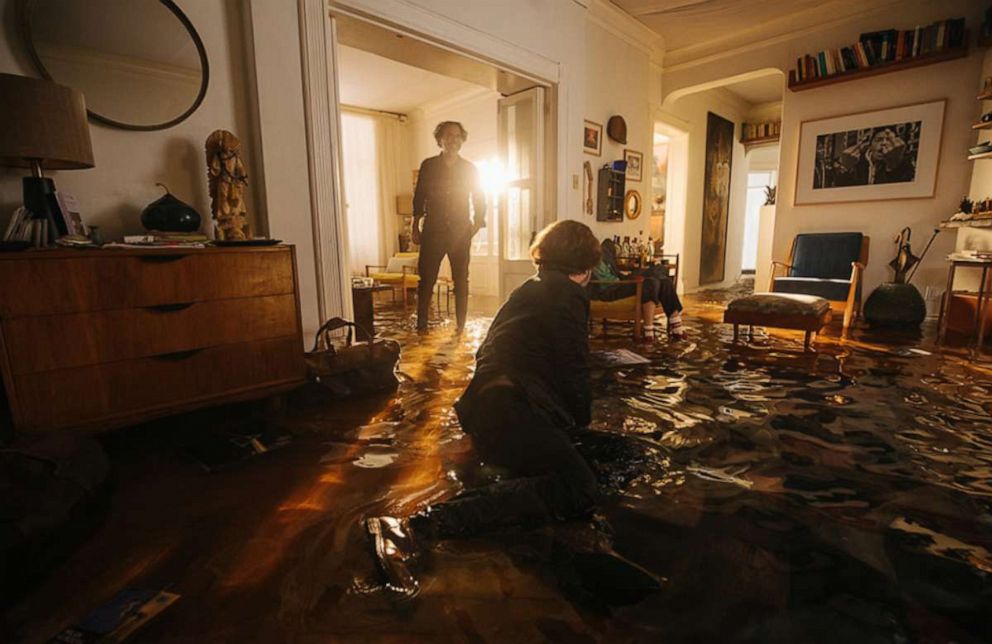 "Weird: The Al Yankovic Story"
Daniel Radcliffe has never done anything as, OK, weird to separate himself from the shadow of Harry Potter as portraying "Weird Al" Yankovic, the singer known for his song parodies and for playing polka medleys on his accordion in a Hawaiian shirt. In this lightly fictionalized film, co-written by Yankovic, Weird Al even has sex with Madonna (Evan Rachel Wood). Really? Here's a film that between laughs will have you asking many questions.
Nov. 11
"Black Panther: Wakanda Forever"
Q: How many superhero movies have been nominated for a best picture Oscar? Answer: only one -- 2018's "Black Panther." Q: Since Chadwick Boseman lost his battle with cancer in 2020, how do you make a sequel without him as King T'Challa? Answer: You fill the follow-up with the memory of his light and let it shine. That's enough to make "Wakanda Forever" essential viewing. Trust returning director Ryan Coogler to do just that as the kingdom of Wakanda searches for a new leader. Will it be Letitia Wright as T'Challa's tech genius sister Shuri? We'll have to wait and see. So will the rest of the world -- that's for sure.
"The Fabelmans"
We all know Steven Spielberg's movies, but what do we know of the man? The pain of his parents' divorce bled into "E.T.," but in "The Fabelmans," Spielberg digs deeply over nearly three hours into his childhood and the roots of his movie love. Gabriel LaBelle plays Spielberg stand-in Sammy Fabelman, Michelle Williams and Paul Dano are his parents with Seth Rogen stepping in as his uncle. There's no stinting about the bumps in the road. At 75, Spielberg felt it was time to come clean about the boy who grew up to be a legendary weaver of dreams.
Nov. 18
"She Said"
In the tradition of screen classics about investigative journalism -- I'm thinking "All the President's Men" and "Spotlight" -- comes this major fall Oscar contender based on the bestselling "She Said: Breaking the Sexual Harassment Story That Helped Ignite a Movement" by New York Times reporters Megan Twohey and Jodi Kantor, played respectively by Carey Mulligan and Zoe Kazan. Convicted sex offender and producer Harvey Weinstein was the focus of the expose, but the movie -- directed by Maria Schrader -- is bigger than Weinstein, as it uncovers a cycle of sexual abuse that helped spark #MeToo. The screen version cheers the two dogged journalists as it honors the women who came forth at great personal cost to put their trauma on the record. "She Said" is a film that speaks a truth that's been a long time coming.
"The Son"
French writer-director Florian Zeller won an Oscar for adapting his play "The Father" to the screen. Anthony Hopkins also picked up Academy gold in the title role. Now, Zeller follows up with "The Son," this time starring Hugh Jackman as a father coping with a teenage son (Zen McGrath) who wants to move out on his bitter mother (Laura Dern) and in with dad, who's preoccupied with a new love (Vanessa Kirby) and a new baby. Expect fireworks. You'll be pleased to know that Hopkins also appears for one pivotal scene with Jackman.
"The Inspection"
Star-in-the making Jeremy Pope seizes the role of a kid in conflict with his mom, played by Gabrielle Union, who enlists in the marines only to find the hazing worse at the hands of his training instructor (Bokeem Woodbine) and fellow recruit (Raúl Castillo). Writer-director Elegance Bratton, pulling the story from his own experiences, tells a personal story with all the ferocity and feeling in his arsenal.
Nov. 23
"Bones and All'
Timothée Chalamet, who won an Oscar nomination for "Call Me By Your Name," reunites with that film's director, Luca Guadagnino, for this cross-country road movie about two young lovers, Chalamet and "Waves" discovery Taylor Russell, who happen to be cannibals. There's a symbolic meaning as well. Discuss.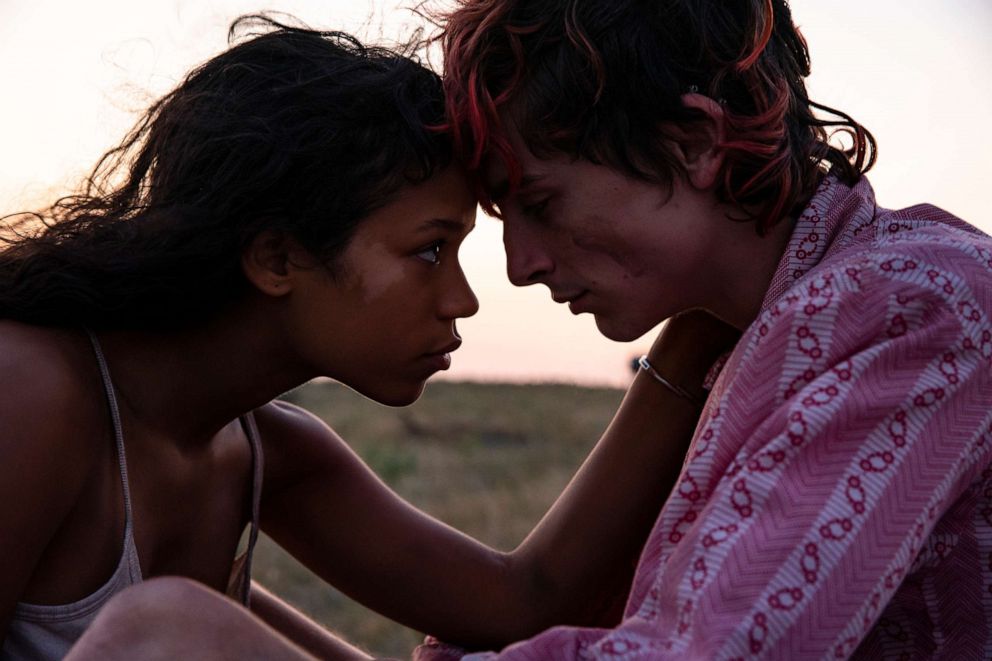 Nov. 25
"White Noise"
The first film to open festivals in both Venice and New York is Noah Baumbach's eagerly anticipated adaptation of the 1985 novel by Don DeLillo, long thought to be unfilmable. Trust Adam Driver to fully inhabit his role as a college professor of Hitler studies whose wife (Greta Gerwig), children and best pal (Don Cheadle) find their lives transformed by an airborne toxic event. It's a hilarious and horrific take on academia, addiction, consumerism, pop culture, family disintegration and shopping as an antidote to fear of prolonged and hideous death. No movie this year is more alive to the possibilities of cinema and the urge to challenge and provoke.
Dec. 2
"Women Talking"
When Sarah Polley makes a movie, it's an event. Did you see "Stories We Tell" and "Away from Her?" Now the actress/director brings us her film version of the 2018 Miriam Toews novel about Mennonite women who finally speak out about the sexual abuse by men in their isolated, religious community. Rooney Mara, Claire Foy, Jessie Buckley and three-time Oscar winner Frances McDormand lead the conversation. And believe me, you need to listen.
Dec. 9
"Empire of Light"
Sam Mendes, the Oscar winning director of "American Beauty," "Skyfall" and "1917," mines the movie love that formed his own childhood. Set in the 1980s around a movie house on the English coastline, this haunting film -- with vibes of Italy's "Cinema Paradiso" -- stars Olivia Colman, Colin Firth, newcomer Michael Ward and Toby Jones as a projectionist who runs film at 24 frames per second to creation the illusion of life. What cinema lover can resist this?
Dec. 9
"The Whale"
On Sept. 11, the Toronto Film Festival will present Brendan Fraser, 53, with its tribute award for "The Whale," a prize he deserved as far back as 1998's "Gods and Monsters." It took major prosthetics, makeup and wardrobe to prepare the star of "The Mummy" trilogy for "The Whale" in which he plays a 600-pound recluse trying to reconcile with his teen daughter ("Stranger Things" breakout Sadie Sink). Director Darren Aronofsky has given Fraser the role of his career. His road to the Oscars starts right now.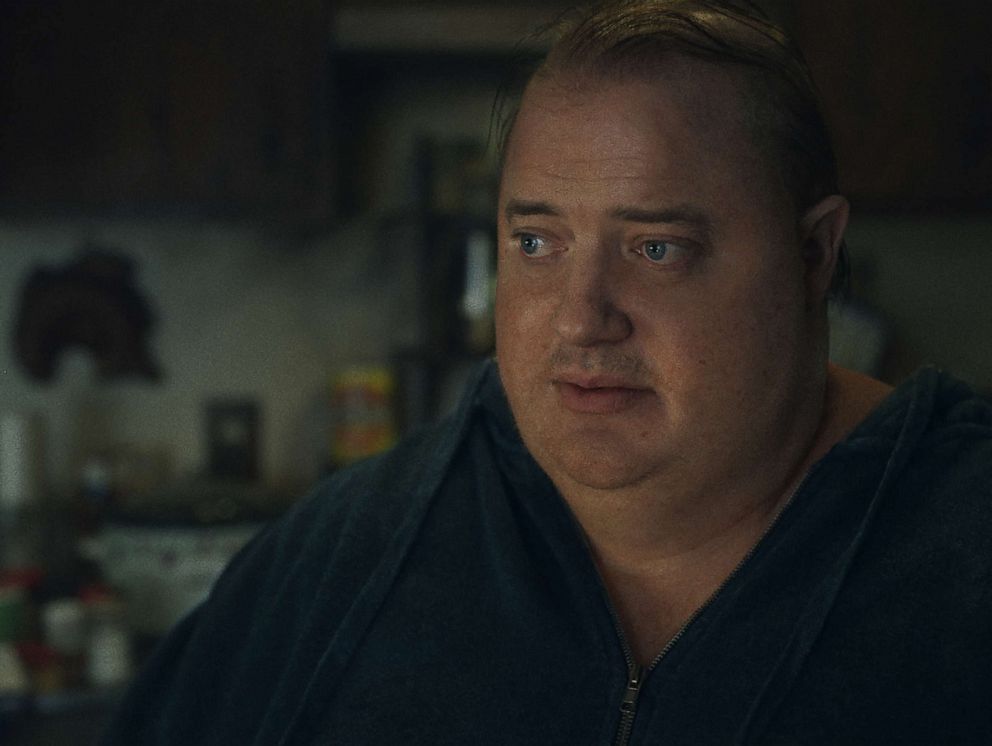 Dec. 16
"Avatar: The Way of Water"
Expect fresh records to be broken by James Cameron's long-awaited sequel (it's been 13 years) to the highest grossing movie of all time ($2.847 billion worldwide). "Avatar," with its startling 3D visuals of blue-skinned creatures on an alien planet, left "King of the World" Cameron's own "Titanic" in the dust. Most of the cast is back, even Sigourney Weaver, who died in the first film. Is her new character the daughter of Jake (Sam Worthington) and Neytiri (Zoe Saldana)? That's the buzz. Kate Winslet, Michelle Yeoh and Edie Falco have been added to the mix. And though Cameron is planning three more sequels (we should live so long), my guess is that "Avatar 2" will be first on everyone's movie shopping list.
Dec. 21
"I Wanna Dance with Somebody"
A Whitney Houston biopic? How can it miss. Even with British actress Naomi Ackie -- Jannah in "Star Wars: The Rise of Skywalker" -- playing this American beauty rose, the Houston story is a natural for a big-screen take that may go light on the later singer's addictions given the role of her longtime manager Clive Davis as an executive producer. Davis noted that it will be Houston's vocals we'll be hearing. The challenge for Ackie and director Kasi Lemmons ("Harriet") will be to capture the soaring spirit that made Houston a legend gone too soon.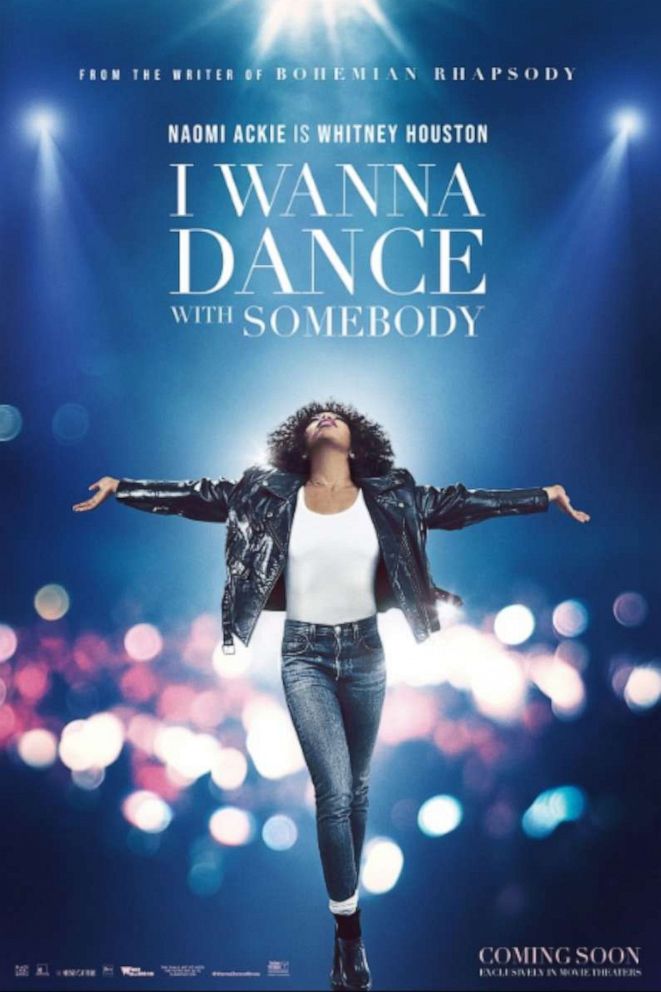 Dec. 23
"Glass Onion: A Knives Out Mystery"
Rian Johnson's "Knives Out" was such an all-star, wickedly funny, whodunit wonder in 2019 that Netflix quickly laid out a bundle to sign up the director up for a series of sequels, all starring Daniel Craig as Benoit Blanc, the gentleman detective with a Kentucky-fried accent and a southern charm that may be just as memorable as that British agent he used to play. The suspects this time, gathered on a gorgeous Greek island, include Edward Norton, Janelle Monáe, Kate Hudson and Ethan Hawke. What's a glass onion? You've got me.
Dec. 25
"Babylon"
Damien Chazelle won a directing Oscar (he was the youngest ever to win the category) for guiding Emma Stone and Ryan Gosling through modern Hollywood in "La La Land." Now he's taken a time machine back to the 1920s when Jazz Age movie people partied hard to hide their terror about the transition from silent pictures to talkies. What if their voices squeaked? Brad Pitt and Margot Robbie play two of the silent stars in a panic. Is that Tobey Maguire as Charlie Chaplin? Everyone's been hush-hush. But if you want to unwrap some madcap movie fun for holidays, I'd start here.