Zibby Owens is the host of award-winning podcast "Moms Don't Have Time to Read Books" and author of the upcoming anthology, "Moms Don't Have Time To: A Quarantine Anthology."
It's a short month. Fill it with books! Brave the chilly winter days as the pandemic rages on with a stack of great reads and a bottomless mug of hot chocolate. These thought-provoking memoirs, elegant novels, short story collections and self-help tomes will propel you past Valentine's Day and into the ides of March. Can you make it through all of these in this abridged month? I dare you.
Feb. 1
'Widowish: A Memoir' by Melissa Gould
Melissa's young husband gets bitten by a mosquito in their backyard pool in L.A. and somehow catches West Nile virus. He tragically dies, leaving Melissa behind to pick up the pieces of her life, raise their young daughter, and find herself — and love — again in this relatable, unforgettable, funny (yes, funny) read.
Feb. 2
'How The One-Armed Sister Sweeps Her House: A Novel' by Cherie Jones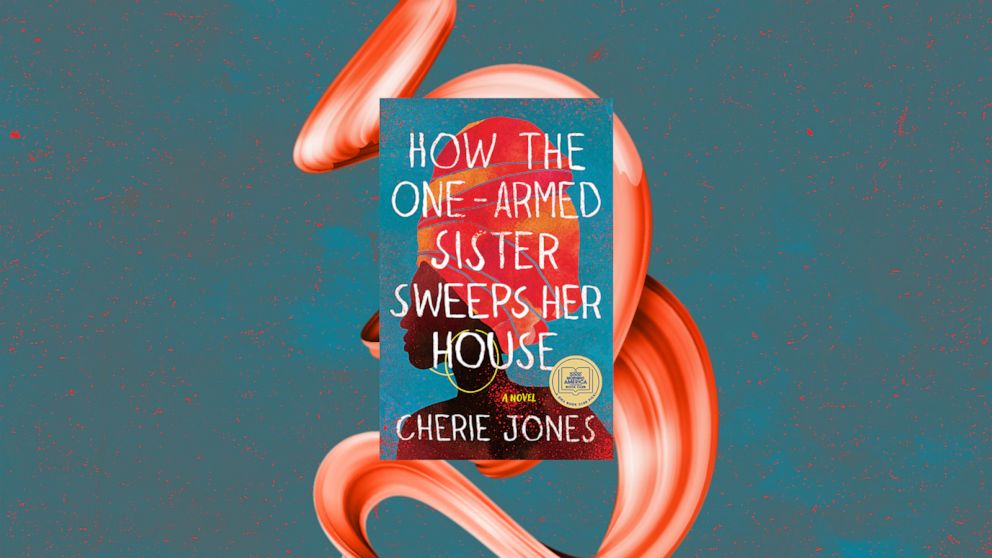 This lyrical novel set in Barbados tracks several main characters including Lala, a woman who navigates new motherhood along with her husband, an abusive criminal, and the family that comes to vacation in their beachside town. Lives, crimes, race and love intersect in this literary beachside story. "How The One-Armed Sister Sweeps Her House" is also "Good Morning America's" book club pick for February.
Read along with us and join the conversation all month long on our Instagram account -- GMA Book Club and #GMABookClub
'Landslide: A Novel' by Susan Conley
A modern-day mother in Maine has to care for her three teenage sons after her husband is hospitalized post-fishing accident. She wrestles with how to support her family in more ways than one in this gorgeous read.
'Girl A: A Novel' by Abigail Dean
An intense psychological drama, "Girl A" follows Lex, the second in a family of six children. When their family's actual House of Horrors is exposed, the father doesn't make it out alive and the mother goes to prison, but the six siblings have to contend with their traumatic pasts — and the secrets they've kept.
'Send for Me: A Novel' by Lauren Fox
A moving, literary account of a new wife and mother's experience in Germany as anti-Jewish sentiment rose, culminating in her move to the U.S. What happens decades later when her granddaughter discovers a treasure trove of information about her family's sacrifices ripples through the generations -- and was based on the author's own discovered family letters.
'The Four Winds: A Novel' by Kristin Hannah
The #1 New York Times bestselling author Kristin Hannah returns from World War II era France where she set her masterpiece "The Nightingale" and the wilds of Alaska from "The Great Alone," and heads to Depression-era American heartland. (There are many similarities to today's pandemic world: unemployment, hunger, uncertainty and danger). One woman's journey exemplifies the hard choices families faced when confronted with survival versus a sense of home.
'The Removed' by Brandon Hobson
National Book Award finalist Brandon Hobson pegs a Native American story of loss around an upcoming family bonfire. Fifteen years after losing Ray-Ray, all members of the family contend with spirits and reality as they face the trauma that blighted them.
'The Kindest Lie' by Nancy Johnson
A fantastic story of a marriage and what happens when one spouse secretly had a child prior to knowing the other. Set in Chicago, this story of a Black couple opens to a celebration party for Obama's election after which the troupe parades through the streets. This modern-day depiction of a woman in crisis and what she discovers about what she left behind is well-written, timely, and oh-so-memorable.
'My Year Abroad: A Novel' by Chang-Rae Lee
A Chinese-American entrepreneur and an "average" American college student spend a year traveling together in Asia, a trip that will affect them both in different ways for years to come in this brilliantly-written exploration of male friendship.
'What Doesn't Kill You: A Life with Chronic Illness — Lessons from a Body in Revolt' by Tessa Miller
New Yorker Tessa finds out in her twenties that the debilitating stomach issues she faces are a symptom of a chronic illness she'll never be able to beat. With one in five Americans living with chronic illness, Tessa set out to recount her own experience and help others with facts and figures in the process.
'Do Better: Spiritual Activism for Fighting and Healing from White Supremacy' by Rachel Ricketts
Rachel introduces her book saying its intent is to teach white women how to do the work required to heal from their inherited feelings of white supremacy. Rachel then shares her own story growing up as an only child and the painful loss of her mother, who Rachel had to help die peacefully in opposition to the medical system constraints they faced. Part memoir, part guidebook, this book will encourage everyone to do better.
'City of a Thousand Gates: A Novel' by Rebecca Sacks
Intersecting lives in modern-day Israel and Palestine overlap in a tapestry of tales in this compelling, rich novel that delves into universal themes of homeland, freedom, and true security.
'Share Your Stuff. I'll Go First: 10 Questions to Take Your Friendships to the Next Level' by Laura Tremaine
Popular podcast host and blogger Laura Tremaine shares personal stories of her childhood in Oklahoma and raising kids in L.A. as if she were having coffee with a best friend. Although she ends each chapter with suggested questions, readers will really just want to hear more from Laura herself.
'The Three Mothers: How the Mothers of Martin Luther King, Jr., Malcolm X, and James Baldwin Shaped a Nation' by Anna Malaika Tubbs, Ph.D.
Berdis, Alberta and Louise could be said to be some of the best mothers of all time; they produced leaders who made a difference in the world. How did they do this? Who were they? Anna Tubbs, the wife of the mayor of Stockton, pieces together the ways in which these Black mothers shaped their sons — and the world at large.
Feb. 4
'Black Sunday' by Tola Rotimi Abraham
This debut novel by a Nigerian graduate of the Iowa Writers' Workshop tracks the fall from grace of a Nigerian family, thrown into poverty, and how twin sisters' paths diverge as their family splinters in the aftermath of disaster.
Feb. 9
'Ladies of the House: A Modern Retelling of Sense and Sensibility' by Lauren Edmondson
Two daughters and their betrayed mother in Washington, D.C., are left to pick up the pieces when they discover — during a high-profile memorial service, no less — that their esteemed Senator father was living a secret life. This light-hearted, entertaining read about the absurdity of secrets and politics is a rife for a film adaptation.
'We Run the Tides: A Novel' by Vendela Vida
Teenage best friends in pre-tech-boom San Francisco witness a horrific act but disagree on what they saw. When one of the girls suddenly goes missing, the community reels as friendships splinter and mysteries abound.
Feb. 16
'Moms Don't Have Time To: A Quarantine Anthology' edited by Zibby Owens
This collection of 60+ essays from bestselling and notable authors who have appeared on Zibby Owens' award-winning literary podcast "Moms Don't Have Time to Read Books," are inspired by five things moms don't have time to do: eat, work out, breathe, read and have sex. Authors Gretchen Rubin, Chris Bohjalian, Lea Carpenter, Rene Denfeld, Elissa Altman, Bonnie Tsui, Evangeline Lilly and others write personal essays from the heart in this collection produced during the early days of quarantine. All proceeds will go to the Susan Felice Owens Program for COVID-19 Vaccine Research, named for Zibby's late mother-in-law, one of the millions of pandemic victims.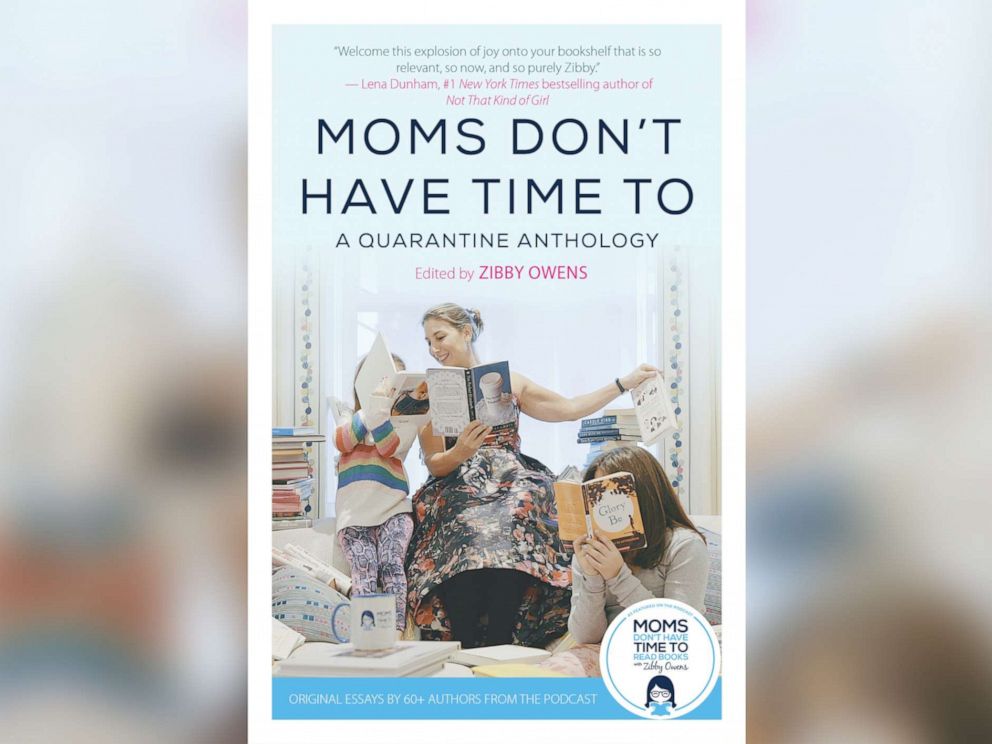 Feb. 23
'Own the Arena: Getting Ahead, Making a Difference, and Succeeding as The Only One' by Katrina M. Adams
Katrina Adams, one of Forbes' "Most Powerful Women in Sports," a former WTA tennis competitor who went on to be the president and CEO of the United States Tennis Association (USTA), recounts being the only woman of color in many "rooms" including as a coach and commentator. She shares hard-earned life lessons on navigating any challenge and what it means to be a good sport.
'Speak Okinawa: A Memoir' by Elizabeth Miki Brina
In this gorgeous literary memoir of inner exploration and the search for identity, Elizabeth's parents, a Vietnam vet and his war-bride, a nightclub hostess in Okinawa, moved to an upstate New York suburb where Elizabeth struggled to find her own identity.
'Infinite Country: A Novel' by Patricia Engel
Elena and Mauro leave Bogota for the U.S. and decide to stay longer than their visas allow. When Mauro gets deported, Elena has to choose how to raise three young children in the face of their undocumented status. This slim novel from an internationally acclaimed author and immigrant daughter of Colombians tells the story from all perspectives in a timely, elegant work of fiction.
'The Upstairs House: A Novel' by Julia Fine
Is it postpartum psychosis or a ghost? A new mother contends with a phantom relationship with the late author of "Goodnight Moon," Margaret Wise Brown and her female lover, Michael Strange, the subjects of her dissertation, as she navigates life with her new baby.
'Raceless: In Search of Family, Identity, and the Truth' by Georgina Lawton
This intimate, beautifully-written memoir by a British-born journalist chronicles her journey growing up mixed-race to white parents who never acknowledged her differences and had her pass for white until she figured out the truth on her own. Identity, family, love, a father's loss, and a search for a fragile peace converge to create a memorable story of what it means to be a family.
'Assume Nothing: A Story of Intimate Violence' by Tanya Selvaratnam
Tanya's relationship with New York State Attorney General Eric Schneiderman became an abusive, controlling nightmare from which Tanya, an esteemed filmmaker, had to escape. In sharing her gripping story of abuse and resilience, Tanya strives to help the many victims of domestic abuse who haven't found their way out. Yet.