A$AP Rocky is returning to the scene of the crime.
The rapper announced that he'll return to Sweden to perform a concert there, less than three months after a Swedish court convicted him of assault after an altercation in Stockholm in June.
Rocky will perform a "special headlining concert" at Stockholm's Ericsson Globe on Wednesday, Dec. 11.
The show is the result of "an outcry of support from his Swedish fans" for Rocky to "return to Stockholm to deliver a triumphant show for all his supporters," according to the concert announcement.
Rocky will be joined by Swedish artists yet to be announced. Tickets go on sale Nov. 12, with a portion of the proceeds to go to an undisclosed charity in Sweden.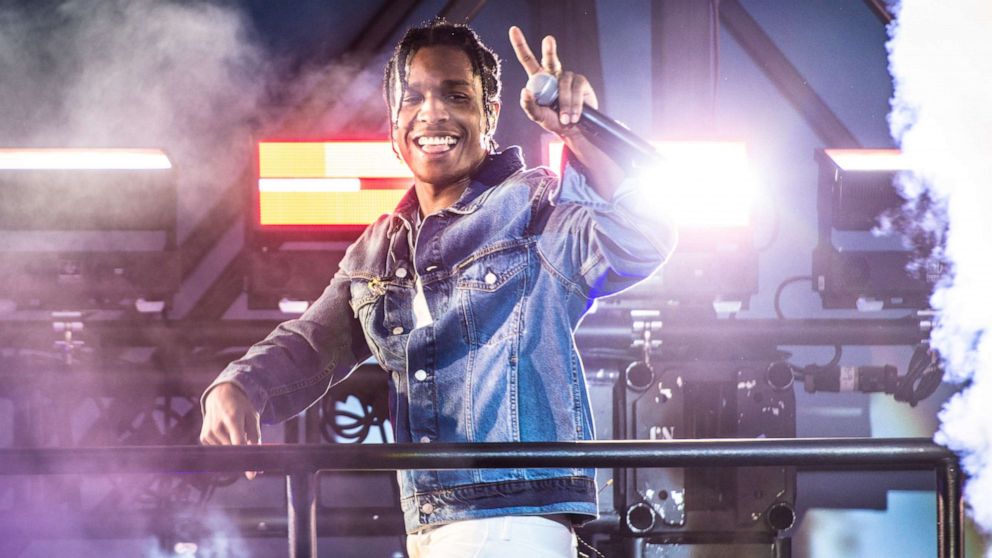 Rocky, born Rakim Mayers, and two members of his entourage were accused of beating 19-year-old Mustafa Jafari on June 30 in Stockholm, where the 31-year-old rapper was visiting during the European leg of his tour. Rocky and others were jailed in Sweden until Aug. 2 and, despite testifying that they acted in self-defense, were convicted of assault Aug. 14. Though he could have been sentenced to two years in prison, Rocky was ordered to pay Jafari $1,300 in damages and to also pay court costs.
The rapper's case sparked outrage in the hip-hop community, in Hollywood and even on Capitol Hill, where Rocky's congressman and members of the Congressional Black Caucus rallied to call for his release. Even President Trump repeatedly called for the rapper's release and lashed out at Sweden's prime minister on Twitter after Rocky was charged.