Adam Sandler receives Kennedy Center Mark Twain Prize for American Humor
Adam Sandler has turned out some junk comedies with Netflix (I'm looking at you "Sandy Wexler," "The Ridiculous 6" and both "Murder Mystery" clunkers). But the current "You Are So Not invited to My Bat Mitzvah" is luckily not one of them.
Skeptical? I understand. A Sandler farce, costarring his real-life daughters Sunny and Sadie and his wife Jackie, sounds like nepotism gone wild. Prepare for a shock. This film update of Fiona Rosenbloom's 2005 YA bestseller is, flaws and all, an unexpectedly sweet surprise.
The Sandler family does itself proud, especially Sunny, whose central performance as seventh grader Stacy Friedman, a Jewish girl on the cusp of womanhood, is sensational.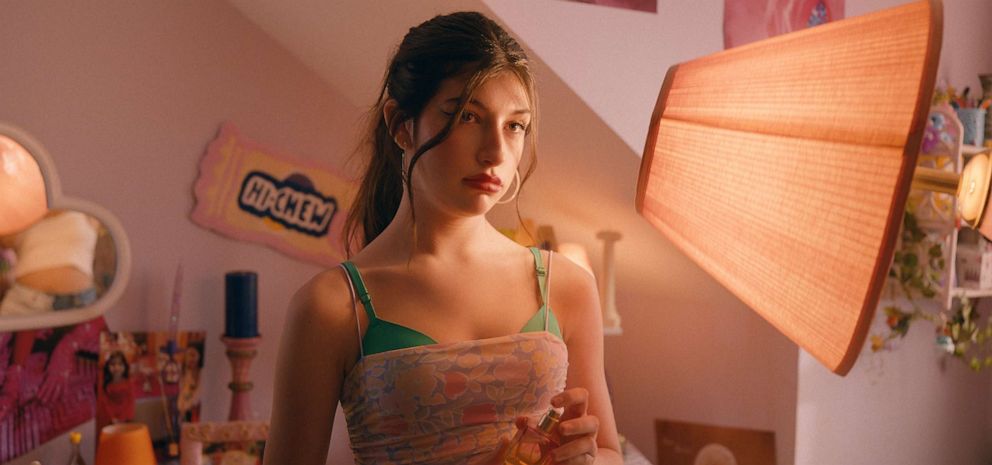 Sandler himself plays Stacy's dad, Danny, with "Wicked" Tony winner and "Frozen" Queen Elsa Idina Menzel -- his costar in "Uncut Gems" (Sandler's best dramatic performance) -- as Danny's wife Bree.
Still, it's the kids who grab and hold the spotlight.
They include the most excellent Samantha Lorraine as Stacy's bestie Lydia Rodriguez Katz, 13 and also prepping for the Bat Mitzvah that will turn them into legit women, according to Jewish law. Good luck with that since their shared life goal is having "adjoining lofts in Tribeca in Taylor Swift's building."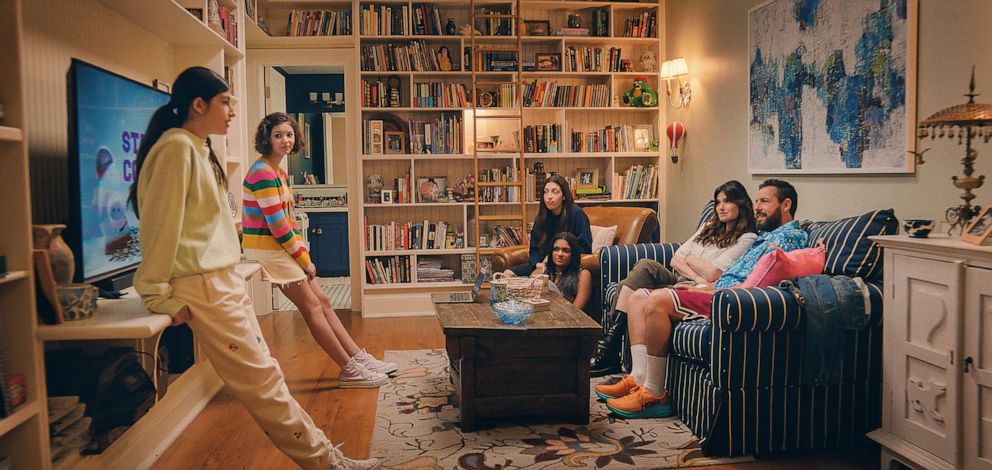 So far, so Judy Blume, whose "Are You There, God, It's Me Margaret" addressed similar growing pains and prayers to the deity. Stacy is crushing on Hebrew school dreamboat Andy Goldfarb (Dylan Hoffman). So when she catches her bestie all kissyface with Andy, the act is a declaration of war. Stacy's bat mitzvah? Lydia is so not invited.
Everyone else tries not to take sides, especially Adam's wife, a sparkling Jackie Sandler, as Lydia's mom Gabi and a hilariously deadpan Sadie Sandler as Stacy's mouthy older sister Ronnie.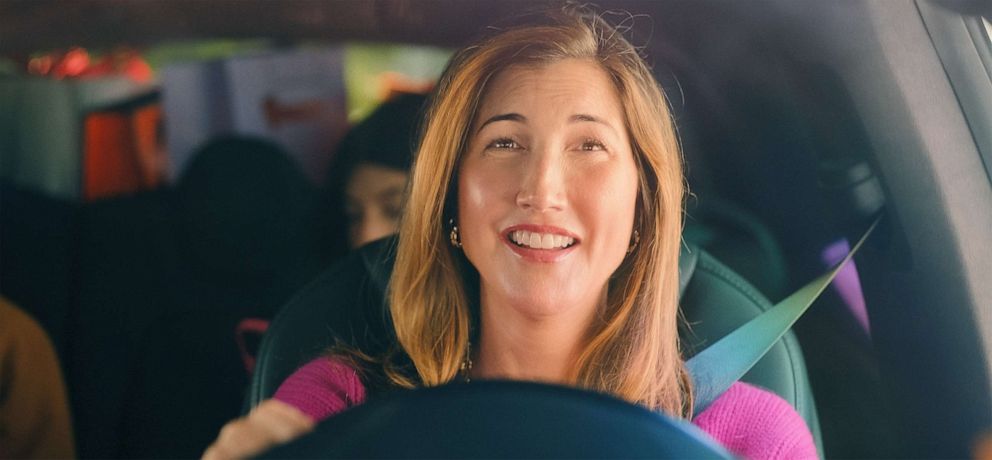 All the Sandlers ease into their roles with effortless charm.
And cheers to "SNL" vet Sarah Sherman as the over caffeinated Rabbi Rebecca and Ido Mosseri as the obnoxious DJ Schmuley.
Awkwardly injected into the script are life lessons about puberty, friendship and the value of forgiveness. Almost everyone except the DJ, who demands his own green room and a per diem, comes to realize what it really means to do a mitzvah.
As it turns out, going to a synagogue to make out with your boyfriend doesn't count, especially when you're caught.
Directed by Sammi Cohen ("Crush") from a screenplay by Alison Peck ("Work It"), the movie slips way too easily into silliness but the moral lectures about puberty, loyalty and letting go of resentments are trotted out with an understated finesse that never feels too preachy.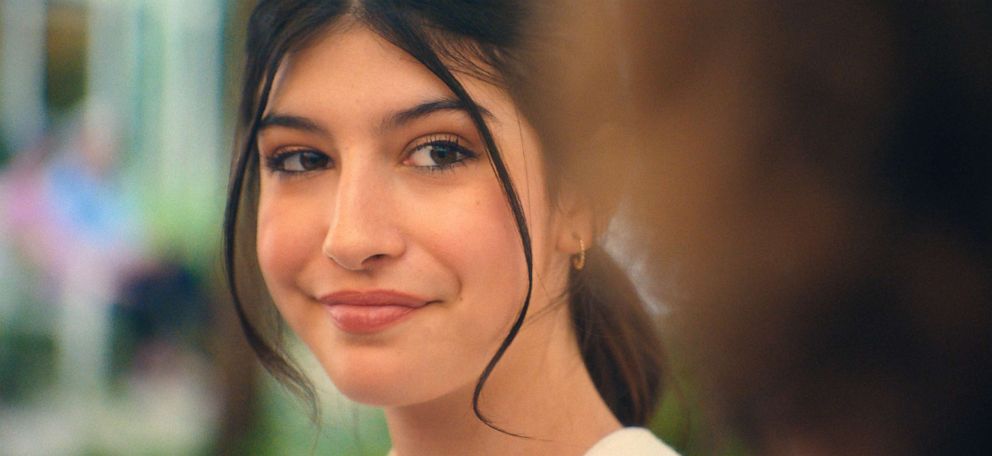 A funny montage explains that bar mitzvah is for boys, bat mitzvah for girls. But you don't have to be Jewish to feel the fun of "You Are So Not Invited to My Bat Mitzvah" since the agony and comic absurdity of adolescence resonates for anyone who's been there.
A mitzvah is a good deed and that's what the Sandlers deliver -- a hit-and-miss home movie for the dog days of summer that slaps a smile on your face that won't quit. Mazel tov.