Al Pacino's girlfriend Noor Alfallah is pregnant with the "Scent of a Woman" actor's fourth child, ABC News has confirmed.
A rep for the 83-year-old Oscar winner confirmed that Alfallah is eight months pregnant. No other details were shared.
Pacino is already a father to director-producer daughter Julie Marie Pacino, 33, whom he shares with acting coach Jan Tarrant. He is also a father to twins Olivia Pacino and Anton James Pacino, both 22, whom he shares with "National Lampoon's Vacation" actress Beverly D'Angelo.
The "Scarface" actor has never been married.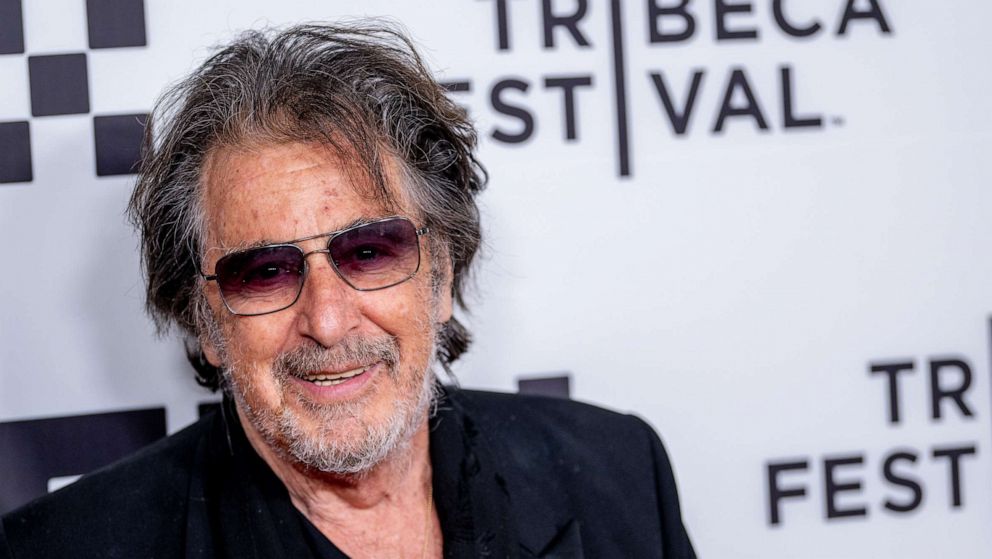 This news comes a few short weeks after Pacino's "Heat" and "Godfather" saga co-star Robert De Niro, 79, confirmed the birth of his seventh child earlier this month.
De Niro welcomed daughter Gia Virginia Chen-De Niro with girlfriend Tiffany Chen on April 6.