Actress and activist Alyssa Milano had strong words for the president on Friday after he questioned the account of Christine Blasey Ford, the woman who has accused Supreme Court nominee Brett Kavanaugh of sexual assault when they were teenagers.
"Hey, @realDonaldTrump, Listen the f--- up," Alyssa Milano tweeted Friday. "I was sexually assaulted twice. Once when I was a teenager. I never filed a police report and it took me 30 years to tell me parents. If any survivor of sexual assault would like to add to this please do so in the replies. #MeToo."
Milano, 45, was one of first supporters of the #MeToo movement, becoming an unofficial spokeswoman for it worldwide.
President Trump challenged Ford's story in a series of tweets Friday.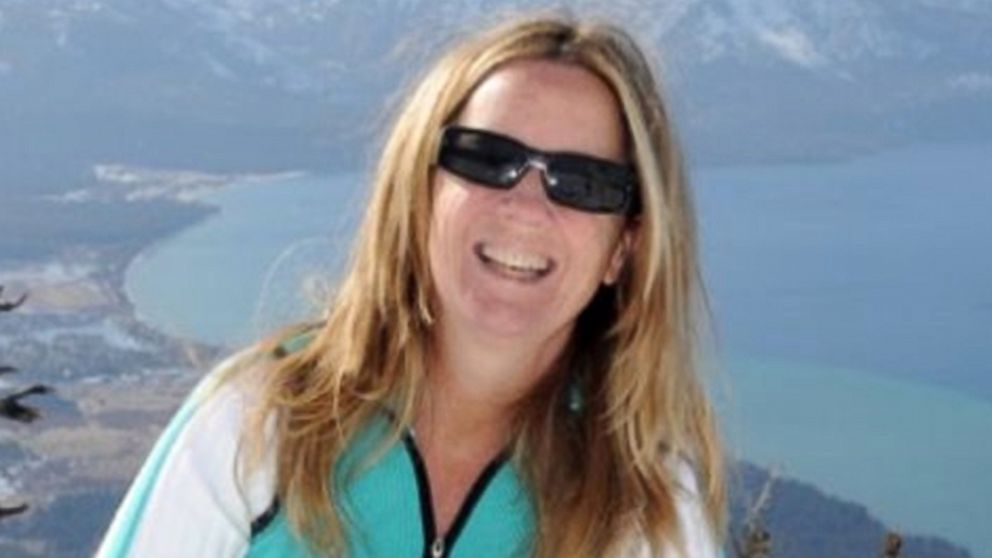 "I have no doubt that, if the attack on Dr. Ford was as bad as she says, charges would have been immediately filed with local Law Enforcement Authorities by either her or her loving parents," he wrote. "I ask that she bring those filings forward so that we can learn date, time, and place!"
Ford claimed she was assaulted by Kavanaugh at the age of 15. She told The Washington Post that she kept quiet about the alleged incident for years because she didn't want her parents to find out she was drinking underage.
Kavanaugh has categorically denied the accusations ever since they became public.
Milano and the #MeToo movement
Milano spoke to "GMA" last October after women and men begun using the #MeToo hashtag to share their stories of alleged abuse and assault.
"We are going to be vocal until this stops," Milano said.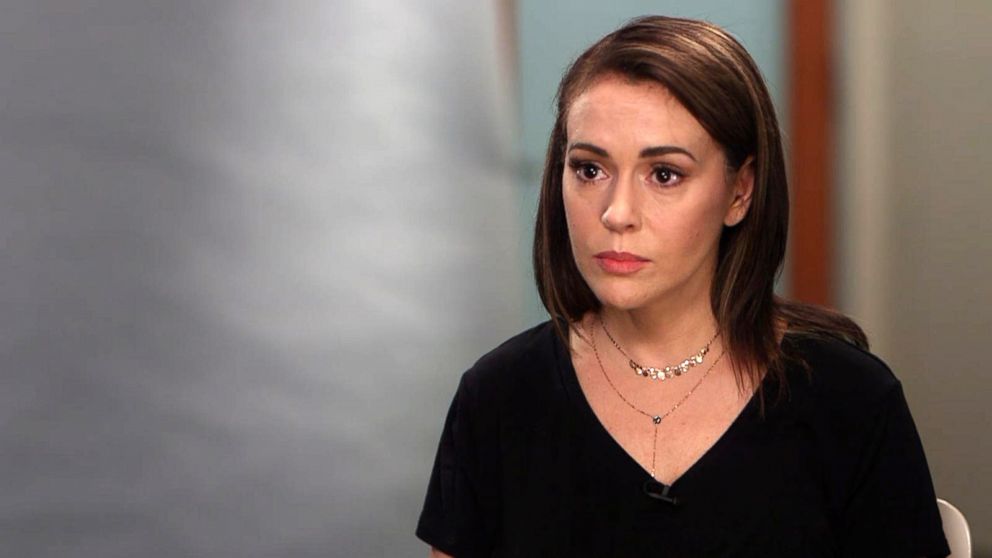 The mother of two was one of the first to share the now viral hashtag, writing on social media, "If you've been sexually harassed or assaulted write 'me too' as a reply to this tweet."
Milano said she went to counseling to help herself heal but she did not know if she would ever publicly tell her story of assault.
"I have been harassed so many times I can't count," she said. "I've been assaulted but this wasn't because I was an actress. These were instances, you know, if I was at a bar with friends or in a cab."
Keeli Sorensen is the vice president of victim services at RAINN (Rape, Abuse & Incest National Network), the nation's largest anti-sexual violence organization. She said there are many reasons people do not report sexual assaults.
"If I am someone who believes there is going to be retaliation, or the person who committed and perpetrated the events against me is well-respected, has a high profile within a community, a community I care about, I am going to see a lot of risk related to reporting, particularly because it will instigate an investigation, and that might be a risk I'm not willing to take. So that might be a big part of it," Sorensen said.
A new form of social media empowerment
In addition to Milano's response, women are replying or retweeting Trump and sharing their own experiences, some using the trending hashtag #WhyIDidntReport.
The stories are heartbreaking and no doubt painful for people to share but they are doing so to support the other survivors and let them know they are not alone.
One woman tweeted, "The man who assaulted me was my teacher and an important part of my church. I didn't think they'd believe someone like him would behave the way he did. I didn't want people to think I made it up for attention. #WhyIDidntReport.
Another shared, "For the first few years after I didn't report because I was terrified and didn't have the words. Then I blocked it out to protect myself. Then I remembered but felt it would be too painful to go through official steps. Then statue of limitations ran out ... But if I could find the guy now, and if I had any idea as to whether he were either near children or in a position of power to impact the rights of people like me, I'd be doing what Dr. Ford is doing #WhyIDidntReport."
Fellow #MeToo advocate Ashley Judd chimed in as well.
"#WhyIDidntReport. The first time it happened, I was 7. I told the first adults I came upon. They said "Oh, he's a nice old man, that's not what he meant." So when I was raped at 15, I only told my diary. When an adult read it, she accused me of having sex with an adult man," she wrote.
Organizations like the Women's March and UltraViolet joined the conversation. On Twitter #WhyIDidntReport is the top trending hashtag.