Amy Grant gives update on her health after undergoing open-heart surgery
Derek White/Getty Images, FILE
Amy Grant is in stable condition after being hospitalized this week following a bicycle crash.
The "Baby, Baby" singer's team shared an update to her Instagram account on Thursday to inform fans of her status.
"Thank you to all those offering prayers and well wishes for Amy after her bike crash yesterday. She is in the hospital receiving treatment but in stable condition," the message read.
"She is expected to go home later this week where she will continue to heal. Your kind thoughts and heartfelt prayers are felt and received."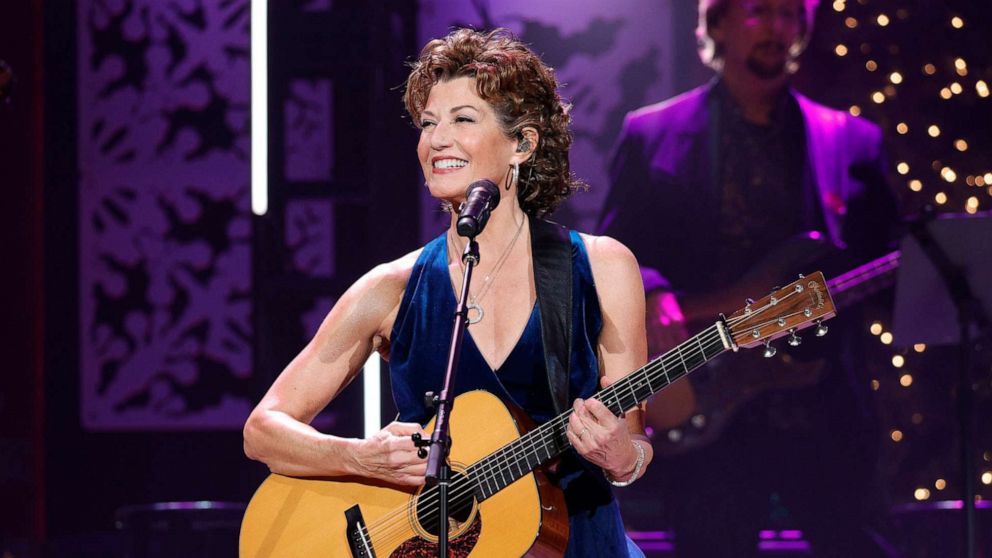 Grant's team concluded the update with an important reminder for all bike riders. "Amy was wearing her helmet and we would remind you all to do the same!" they wrote.
Last week the Christian pop singer was named a recipient of the 2022 Kennedy Center Honors alongside George Clooney, Gladys Knight, U2 and Tania León.
Grant, 61, reacted to the news in a statement at the time, saying she had never imagined "in my wildest dreams" that she would be selected for the honor.
In June 2020, the six-time Grammy winner underwent open-heart surgery to correct a rare congenital heart defect. In February 2021, Grant told "Good Morning America" she was feeling "fantastic" after recovering from the procedure.