The Asian American community has been reeling amid the recent surge of hate crimes against Asian Americans -- especially in the wake of a series of shootings at three separate Atlanta-area spas on March 16 which left eight dead, six of whom were women of Asian descent.
The suspect, 21-year-old Robert Aaron Long, allegedly admitted to the murders and has since been charged with eight counts of murder. While authorities have yet to deem it as a hate crime, many are arguing that Long's motive was racially motivated and sexism was at play.
According to data from the Stop AAPI Hate coalition, there have been nearly 3,800 anti-Asian incidents reported in the United States since the start of the COVID-19 pandemic, specifically from March 19, 2020 to Feb. 28, 2021.
These rising figures and the Atlanta shootings have spurred numerous celebrities of Asian descent to decry hate against the Asian American community, though many had already been speaking out long before last week's tragedy. Below are some of their most powerful statements.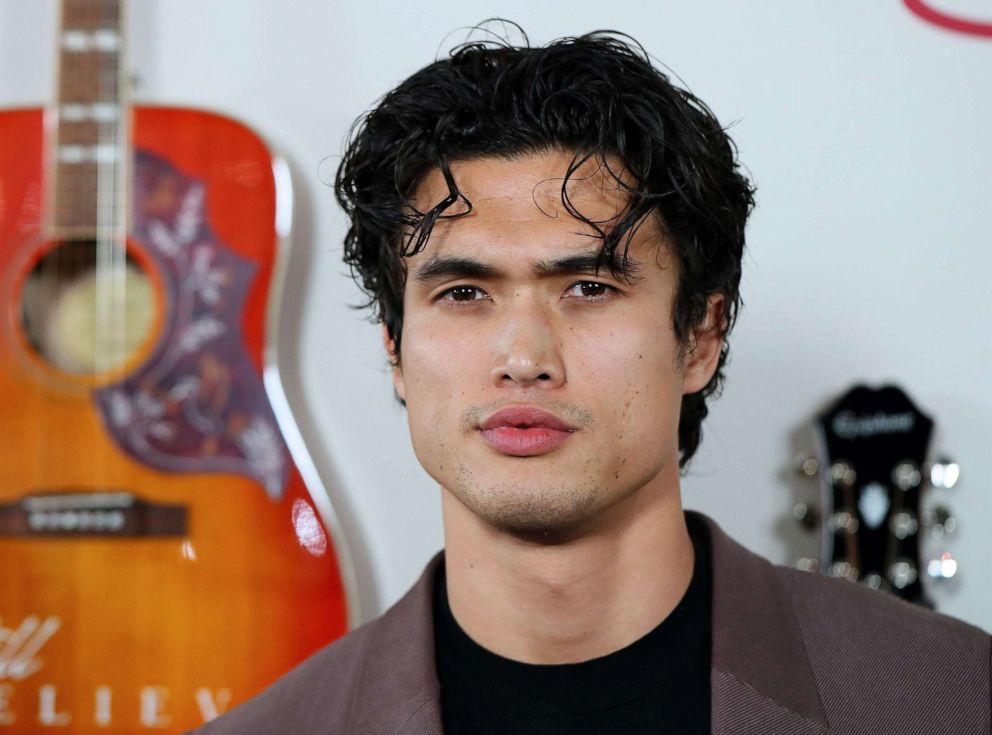 Sandra Oh
Former "Grey's Anatomy" star Sandra Oh spoke out about the Atlanta shootings and the rise in AAPI hate crimes on Saturday at a "Stop Asian Hate" protest in Pittsburgh, Pennsylvania.
"For many of us in our community, this is the first time we are even able to voice our fear and our anger, and I really am so grateful to everyone willing to listen," Oh, 49, said in a brief speech.
"I know many of us in our community are very scared, and I understand that," the "Killing Eve" star continued. "One way to get through our fear is to reach out to our communities."
Oh said she was "proud to be Asian" and led the crowd in a chant of that phrase as well as "I belong here."
The two-time Golden Globe winner previously spoke out on social media, writing: "I send loving kindness and support to the families of the eight souls murdered in Georgia on March 16. And to all the victims of racist violence. I am devastated and profoundly angry. I know many of you are scared but let us not be afraid."
"Remember #itsanhonorjusttobeasian," Oh ended her post. "Let us ALL join together to #stopasianhate."
Daniel Dae Kim
"Lost" alum Daniel Dae Kim testified remotely before the House Judiciary Subcommittee on the Constitution, Civil Rights and Civil Liberties on violence targeting Asian Americans last Thursday.
He discussed how one pollster had told him Asian Americans are "statistically insignificant" in polling models when asked why they don't tend to get their own category when results are broken down by race.
"Statistically insignificant," Kim said. "Now all of you listening to me here, by virtue of your own elections, are more familiar with the intricacies of polling than I am, so undoubtedly, you already know what this means. Statistically insignificant literally means that we don't matter," he said.
The actor, who is currently an executive producer of "The Good Doctor," said he was speaking to those "to whom humanity still matters."
"In closing, let me just say that there are several moments in a country's history that chart its course indelibly for the future," Kim said. "For Asian Americans, that moment is now."
"What happens right now and over the course of the coming months will send a message for generations to come as to whether we matter; whether the country we call home chooses to erase us or include us, dismiss us or respect us, invisibilize us or see us," he concluded.
In an interview with Time 100 Talks, Kim said uniting to stop Asian hate is "crucial" because marginalized groups are stronger when they have allies by their side.
This, the 52-year-old said, is the only way we can solve "the issue of hate and discrimination and bigotry in general."
He called this a "human problem," not one any group should deal with on their own.
"You know, sometimes it takes an event like this for us to recognize whose voice has been silenced the longest," Kim said of the recent shootings.
"And one thing that I hope can come of the tragedy in Atlanta is that we can recognize the situation that these women specifically were in, but also women in general are in," he continued. "It's no coincidence that it's the most vulnerable who are being attacked the most."
Olivia Munn
Olivia Munn, who spoke out when the elderly mother of one of her friends was pushed to the ground in the streets of New York City, appeared on The Wrap's podcast to discuss the Atlanta shootings.
"Attacks against the Asian community have been going on for a very long time because we are seen as the invisible race in our country," Munn, 40, said.
The "X-Men: Apocalypse" actress explained why there is underreporting on violence against Asians, noting that there is a "cultural stigma" to not do so and pointing out that there is oftentimes a language barrier.
"This has been going on for a long time, but when the pandemic was weaponized against Asian Americans it put a target on all our backs and it can't be open season on Asian Americans, and that's what it has been," she said.
After the Atlanta shootings, Munn took to social media, writing: "The violent attacks and murders against Asians are still happening. Please help us. We need help to be safe in our country. #StopAsianHate. Please."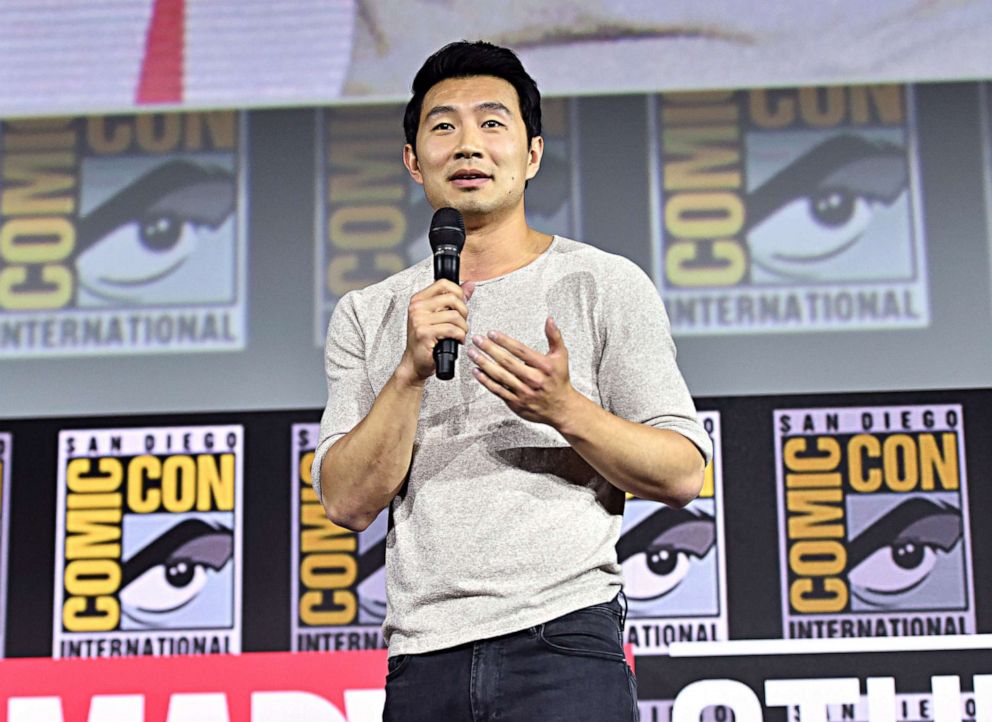 Charles Melton
"Riverdale" star Charles Melton opened up about his experiences as an Asian American in a guest column for Variety, noting that the recent violence has caused "deep introspection."
Melton wrote that he has internalized and "willfully ignored racism and microaggressions" that have caused him to carry shame and even admitted to "beating everyone to the punch by making Asian jokes before anyone else could" as an attempt to fit in while suppressing his Asian identity.
"I will no longer remain silent about my lived experience," he wrote. "The hate crimes that have swept the country have forced me to realize how important the platform I have is and the responsibility that comes with it. Domestic terrorism and hate-driven violence have plagued our nation and continue to do so. What's clear in all of this is the rampant violence against Asian people."
"I want to tell inclusive, representative stories," Melton wrote, vowing to use his voice to stand up for what he believes. "I want to reconcile my identity and come to terms with who I am, despite the pain. I want to uplift the AAPI experience through storytelling, caring, understanding, and kindness that I can share with the world."
Lulu Wang
Specifically addressing the Asian women who lost their lives in the Atlanta shootings, "The Farewell" director Lulu Wang wrote on Twitter: "I know these women. The ones working themselves to the bone to send their kids to school, to send money back home. In too much pain to know what else to say so I'll just leave this here."
Mindy Kaling
"The Office" alum Mindy Kaling chimed in, writing that she was sickened by the Atlanta shootings but was not surprised.
"The targeting of our Asian brothers and sisters is sickening, but not surprising given the normalizing of anti-Asian hate speech in the past year," her Twitter post read. "We have to #StopAsianHate, enough is enough!"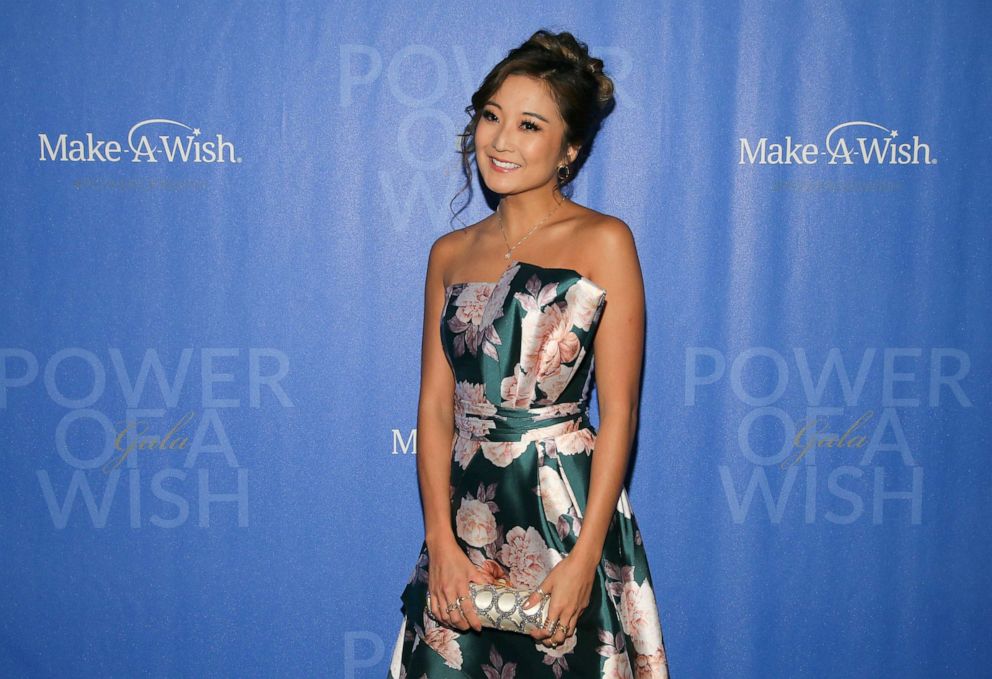 Simu Liu
"Kim's Convenience" star Simu Liu said he was "feeling overwhelming grief" after the Atlanta shootings and said he was praying for the victims' loved ones.
"Feeling overwhelming grief at the senseless murder of 8 people in Atlanta," he wrote on Twitter. "Still much we don't know, but it's clear to me that the shooter specifically targeted Asian women. Praying for the victims' families, and for my Asian sisters. Action to follow."
The "Shang-Chi and the Legend of the Ten Rings" star had written a guest column for Variety in which he pleaded for people to open their eyes, ears and hearts to what the Asian community is currently going through.
"Anti-Asian racism is very real, and it will not be solved with an opulent rom-com or Marvel superhero, but with you -- the bystanders -- acknowledging the validity of our pain," Liu, 31, wrote.
George Takei
"Star Trek" actor George Takei argued that the continued "anti-Asian rhetoric" surrounding the COVID-19 pandemic was to blame for the Atlanta shootings, noting on Twitter that "words have consequences, especially those from our leaders."
In one post, Takei drew parallels between the 2016 mass shooting at Pulse Nightclub in Orlando and what just happened in Atlanta.
"The Pulse Nightclub shooter was known to frequent that club. It didn't make his killing of 49 LGBTQ people there less an act of hate, however personally conflicted he may have been," the 83-year-old wrote. "Don't let them change the Atlanta narrative."
Ashley Park
Ashley Park, who first garnered acclaim while starring in the Broadway production of "Mean Girls," shared a powerful video on Instagram reacting to the Atlanta shootings in which she warned that events like these don't just happen for no reason.
"This racism starts at a very small level. It starts when you call a virus that shuts down the whole world the 'Kung Flu virus.' It also starts when you roll your eyes or make fun of waiters or Chinese food delivery people and the nail artist. I'm guilty of that, too," Park said, fighting back tears.
Her video also took aim at the throwaway things people say that seem harmless but perpetuate stereotypes.
"You don't understand what undervaluing that does," the "Emily in Paris" star said, mentioning the "good at math" trope or how Asians are expected to play classical instruments.
"It starts with the stupid little jokes," Park said. "Even with your close friend. It starts with saying, 'Oh this is a good time for you to be in that industry because ethnic is really in right now.'"
The 29-year-old concluded by urging people to make small decisions that can have a much larger impact.
"I could go on and on and on and this is not about that," Park said. "It just this 21-year-old with a gun last night, he came from somewhere and at some point someone could have told him what he was feeling and thinking, and that hate was wrong."
Jeremy Lin
Professional basketball player Jeremy Lin told CNN attacks on Asians "feels like it's happening more and it feels like it's getting worse," adding that "there's just a lot of racially charged hatred right now that we're seeing and feeling."
Lin, the first Asian American player to win the NBA Championship, said this has evolved from the type of otherness he experienced when he was growing up.
"Growing up, it was always something that might be a little bit more subtle or verbal," the 32-year-old recalled. "But I think what we're seeing right now is a lot of physical, actual violence, lives being taken, a lot of Asian Americans who are looking over their shoulders when they go outside, when they go to the grocery store.
Lin continued, "And we're starting to slowly see more and more reporting of what is going on, but this is something that is definitely hitting different."